Paramount Ranch walking tour
Walk through Paramount Ranch for a behind-the-scenes look at moviemaking history, and check out more of LA's best studio tours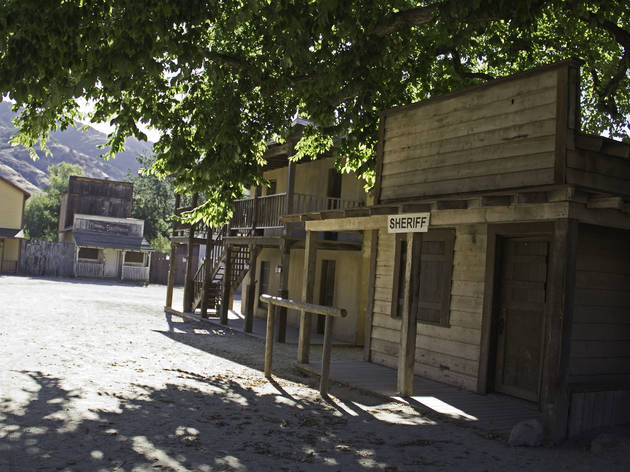 1/6
Photograph: George Heras, courtesy National Park Service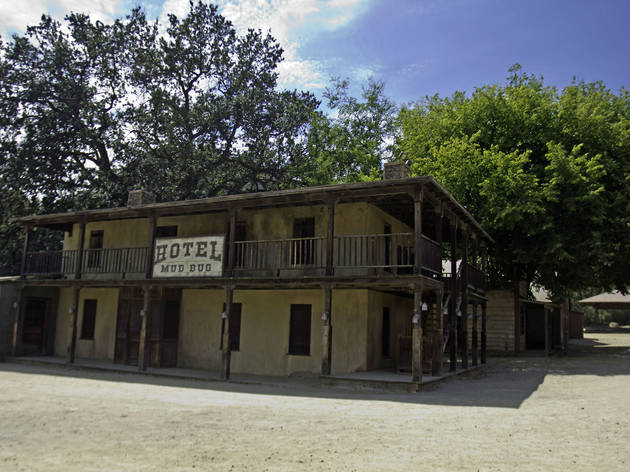 2/6
Photograph: George Heras, courtesy National Park Service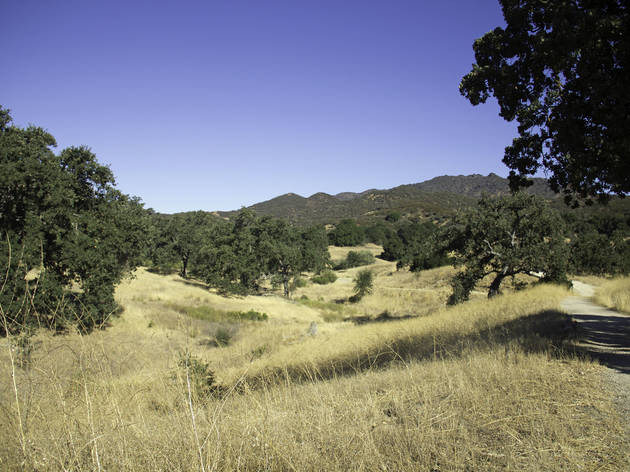 3/6
Photograph: George Heras, courtesy National Park Service
4/6
Photograph: George Heras, courtesy National Park Service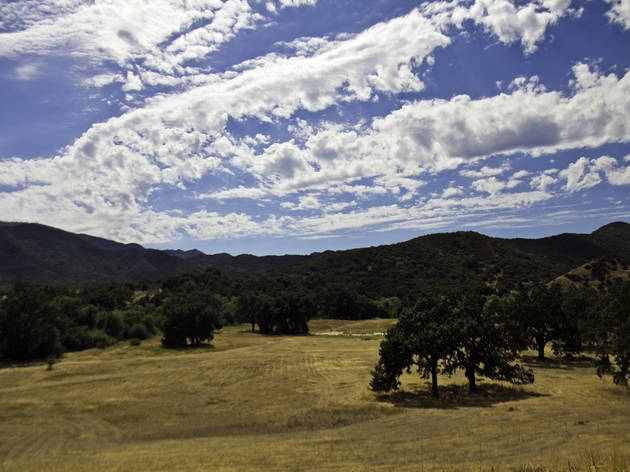 5/6
Photograph: George Heras, courtesy National Park Service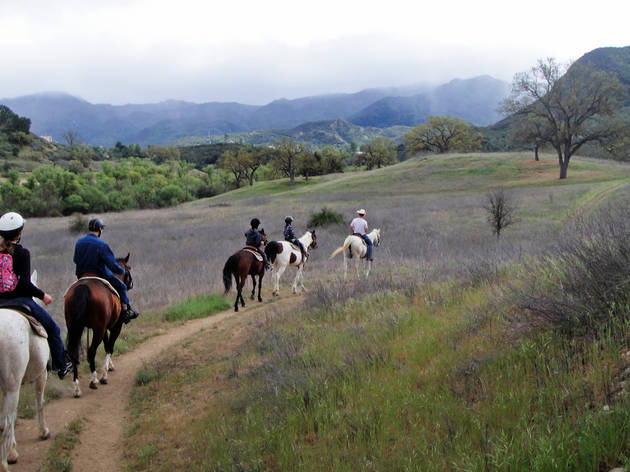 6/6
Photograph: Michael Juliano
You won't find any formal tours given around Paramount Ranch, but you can take a free, DIY look at this historic movie ranch. There's not much filming beyond engagement photos going on anymore: The ranch fell out of favor by the mid-1940s. But it was Paramount's location of choice in the '30s for Westerns, and, thanks to the National Park Service, its wooden town structures still stand today. The ranch is by far the most scenic studio you'll encounter, with its rolling grasslands—occasionally cut with remnants of an old racetrack—set against the Santa Monica Mountains.
For fans of: '30s Westerns; Dr. Quinn, Medicine Woman
You won't find anywhere else: You can tour the town on horseback as part of Malibu Riders' excursion through Malibu Creek ($50).
Tip: It's a short walk through the town, so adventurous film buffs might consider a hike through the adjacent Malibu Creek State park to visit leftover sets from M*A*S*H and filming locales from Planet of the Apes.

Price: Free
Read more
See more studio tours in Los Angeles