Stoned Alone virtual 420 Zoom rave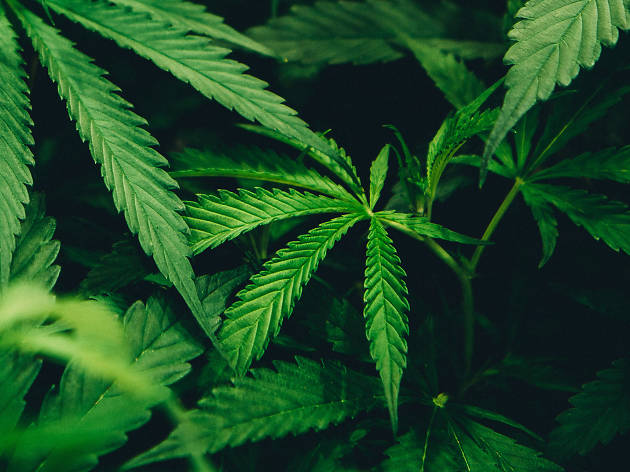 Time Out says
For those of us looking to puff-puff-pass this 420 but find themselves toking alone, Michelle Lhooq's Weed Rave is throwing the stoner-friendly virtual house party of our dreams.
Running all day and night, "Stoned Alone" is a free, three-room event that lets you join via video-chat platform Zoom and navigate between a virtual dance floor, a "balcony" for socializing and even a room that's streaming stoner-movie classics.
It's all in partnership with weed-friendly lifestyle brand Stoner's Night LA and virtual smoking event Sesh-Ins, and all you'll need to do to participate is bring your own green. Just join in via this Zoom link, then open the chat function to see the links to all three rooms. Click a link to move from room to room, make new friends, check out a movie or just chill there with your camera off and take it all in.
Just remember to follow some common-sense house rules: Don't be a creep, no racism/sexism/body shaming, don't drop links to your mixtape, and no verbal harassment—when in doubt, "keep it cute or you'll get the boot!"
The dance floor room will feature nearly a dozen DJs, which you can even donate to by sending funds to @weedrave on Venmo. Check out the lineup, below, and have a happy 420.
DANCE FLOOR SET TIMES:


2-230: PURE IMMANENCE / SASHA
230-3: WASTED FATES
3-3:30: NUSI & TRAYER
3:30-4: SUGA SHAY
4-4:30: "THE SCIENCE OF SLEEP" TALK + DANCE COMPETITION!
430-5: GALCHER LUSTWERK
5-530: JOSELO
5:30-6: MITHRIL
6-6:30: ABBY
630-7: SEVERINE
7-730: DIER (CONCRETE JUNGLE)
730-8: BOO LEAN
Details
Users say