Ten best reactions to the royal baby on Twitter
Okkervil River, Tina Brown and pretty much everyone tweeted about Will and Kate's newborn. Let's just say the Internet was feeling saucy today.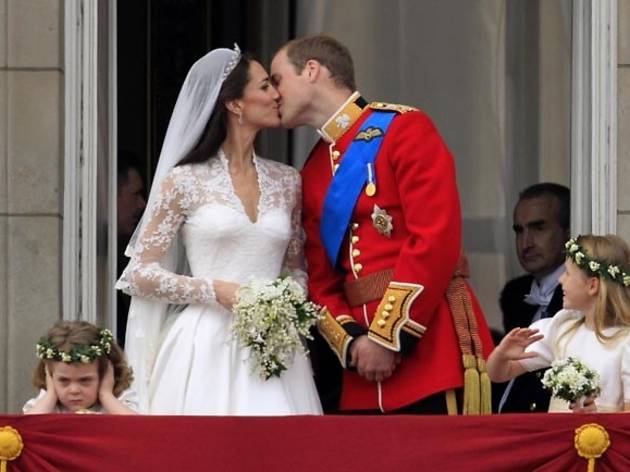 Following the news that Kate Middleton—excuse us, the Duchess of Cambridge—gave birth to a baby boy, everyone took to Twitter to praise Kate's lady business, poke fun at Kanye's assumed jealousy and sell toilet paper. Here, a roundup of our favorite tweets.
If you just DGAF about Prince William and Kate Middleton's progeny, be sure to follow the Washington Post's instructions on how to hide #RoyalBaby news from your Twitter timeline.
I hope that one day the royal baby and Blue Ivy will rap together about how rich they are.

— pourmecoffee (@pourmecoffee) July 22, 2013
Lol, flight attendant just came on loud speaker to announce royal family welcomed a boy into the family. For real? ( yes international wifi)

— Grizzly Bear (@grizzlybear) July 22, 2013
The royal baby is a boy! Just imagine how exciting this news would be if the monarchy still mattered!

— CC:Indecision (@indecision) July 22, 2013
THE ROYAL BABY HAS ALREADY BEEN ON THREE PODCASTS!!!!!

— Jake Fogelnest (@jakefogelnest) July 22, 2013
Whatever kittens are better than babies anyway

— Tom Hawking (@tom_hawking) July 22, 2013
Name that #RoyalBaby RINGO #rattleyourjewelry

— annkpowers (@annkpowers) July 22, 2013
But in all seriousness, let's pause for a moment of solidarity w ticker writers for shitty news sites right now. You WILL get through this.

— Okkervil River (@okkervilriver) July 22, 2013
#Kate can do no wrong! Now the royals can stop pretending they were fine with a girl 1st! http://t.co/0thIsxgPwy

— Tina Brown (@TheTinaBeast) July 22, 2013
IMPORTANT: The news networks are covering the Royal Baby by showing pics of the hospital's front door. pic.twitter.com/8PWSr6aXLV

— World of Isaac (@WorldofIsaac) July 22, 2013
Okay, Nate Silver, prove your worth: WHAT'S THIS KID'S NAME?

— Jennifer Senior (@JenSeniorNY) July 22, 2013