The Elf on the Shelf's Magical Holiday Journey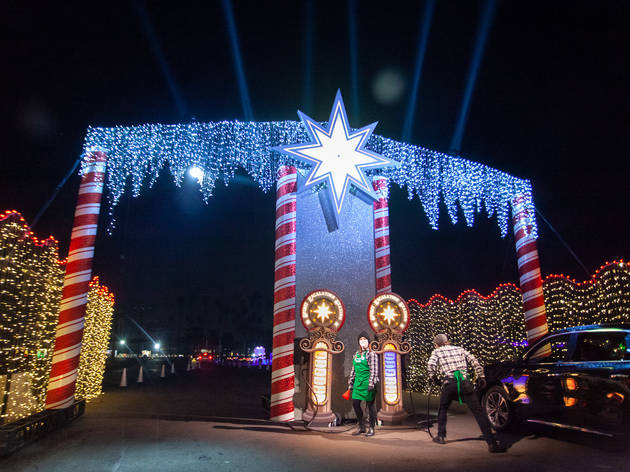 1/7
Photograph: Time Out/Michael Juliano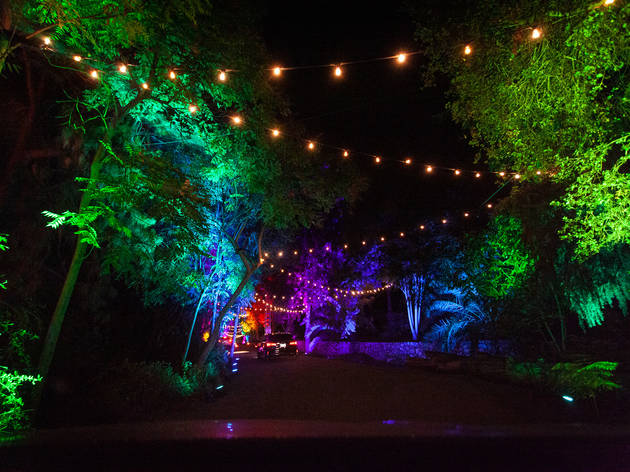 2/7
Photograph: Time Out/Michael Juliano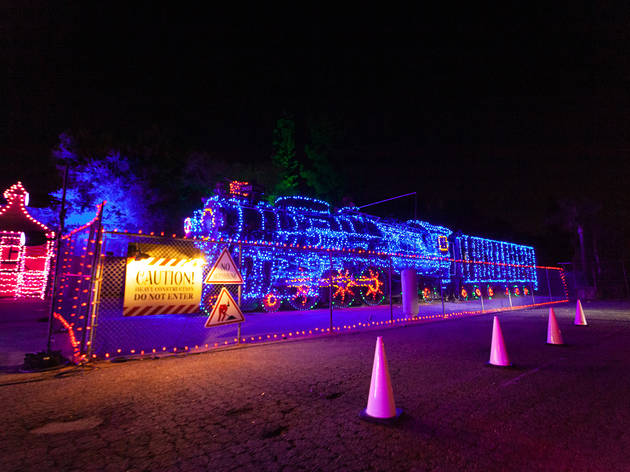 3/7
Photograph: Time Out/Michael Juliano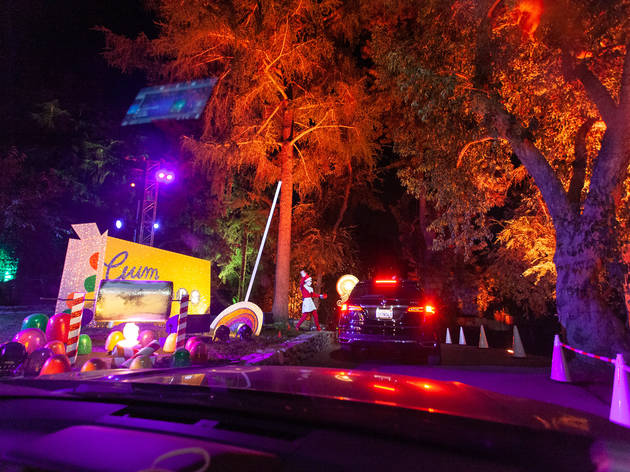 4/7
Photograph: Time Out/Michael Juliano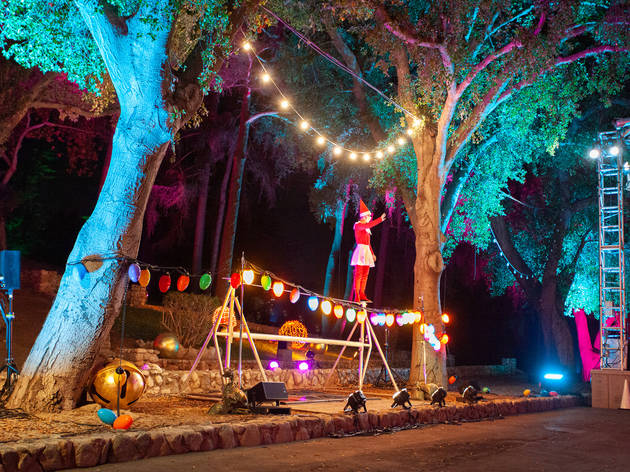 5/7
Photograph: Time Out/Michael Juliano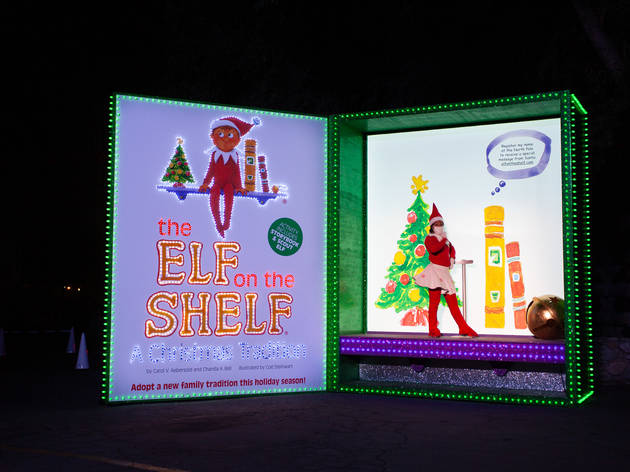 6/7
Photograph: Time Out/Michael Juliano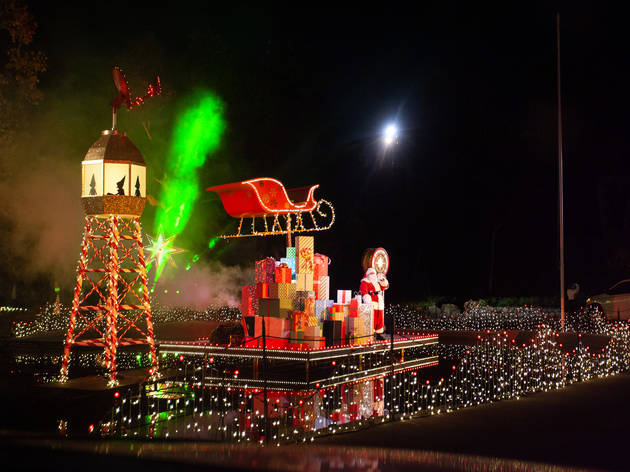 7/7
Photograph: Time Out/Michael Juliano
Time Out says
With its rosy cheeks and its definitely-knows-too-much eyes, the Elf on the Shelf has become a Christmastime staple in living rooms. And now, like pretty much all holiday traditions this year, the spy elf is headed to the drive-thru.
The hour-long experience (it took us about 40 minutes to get through, but we imagine that more crowded evenings could easily bump that up) puts you on an elf-sized quest in Pomona to fix Santa's sleigh, with easy-to-follow narration and music available via a smartphone app.
It's the first Christmas drive-thru we've been to this year (and ever, really), so there's nothing to compare it to yet. But we doubt you'll find another light-up experience with as much of an emphasis on live actors. You'll see delightfully-committed elves measuring your car's Christmas spirit, juggling pins or balancing on a tightrope of oversized lights—and even one who'll accept your letter to Santa.
Fairplex is mostly flat pavement, but the drive-thru makes the charming choice to pack most of its route into the narrow, wooded roads of the hilly area behind the flower pavilion. It's there that you'll find a tree canopy of string lights, a flurry of soapy snow and a village filled with elves and glittery decor. But aside from a pair of tunnels near the start, we wish there were more over-the-top light displays throughout.
Since it's a toy tie-in (bits of narrated Elf on the Shelf lore, a giant light-up product box and a drive-thru gift shop will certainly remind you), the experience is aimed squarely at kids. Little ones should find enough to enjoy, but with tickets priced per person, you're looking at a pretty steep cost of nearly $100 for a family of three. But for childless Angelenos, we'd actually say that there might not be enough here to validate a visit.
Consider bringing an unwrapped toy with you or making a donation to Toys for Tots and Children's Hospital L.A.
Details
Best selling Time Out Offers