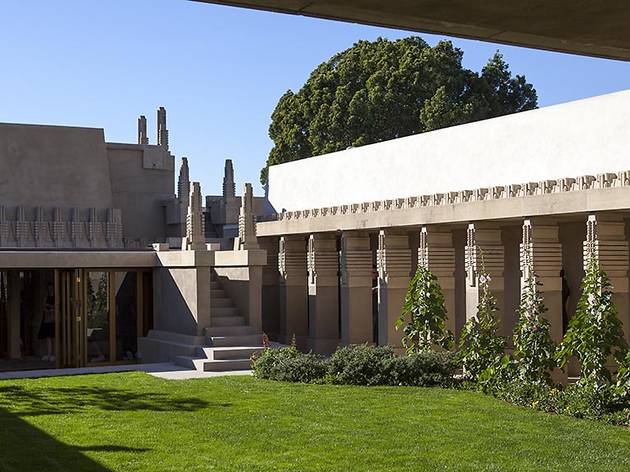 1/13
Photograph: Jakob N. Layman
Frank Lloyd Wright's Hollyhock House at Barnsdall Art Park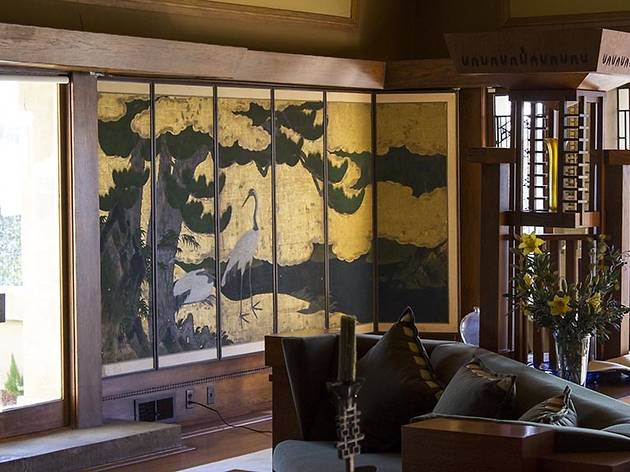 2/13
Photograph: Michael Juliano
Frank Lloyd Wright's Hollyhock House at Barnsdall Art Park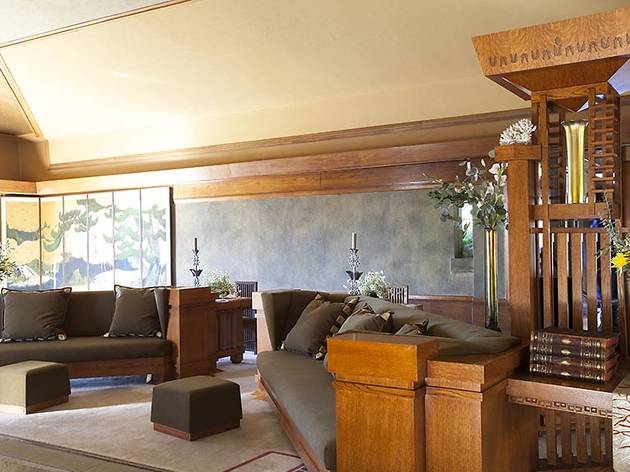 3/13
Photograph: Jakob N. Layman
Frank Lloyd Wright's Hollyhock House at Barnsdall Art Park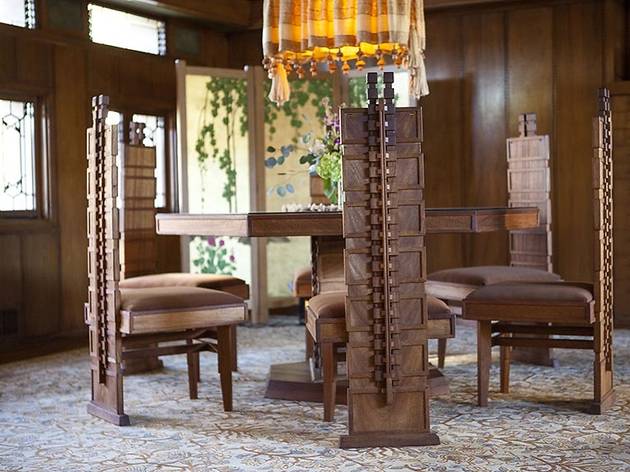 4/13
Photograph: Jakob N. Layman
Frank Lloyd Wright's Hollyhock House at Barnsdall Art Park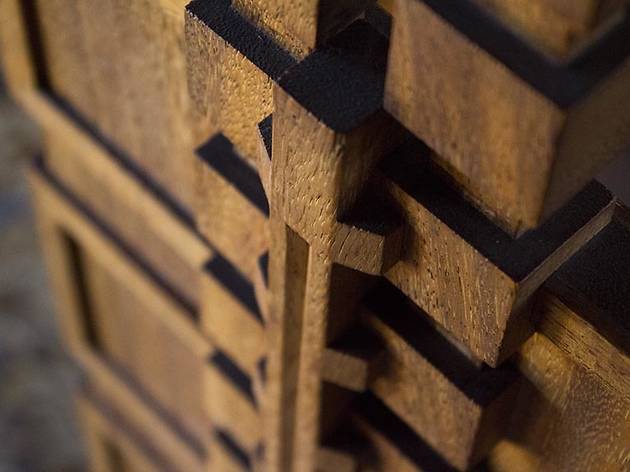 5/13
Photograph: Michael Juliano
Frank Lloyd Wright's Hollyhock House at Barnsdall Art Park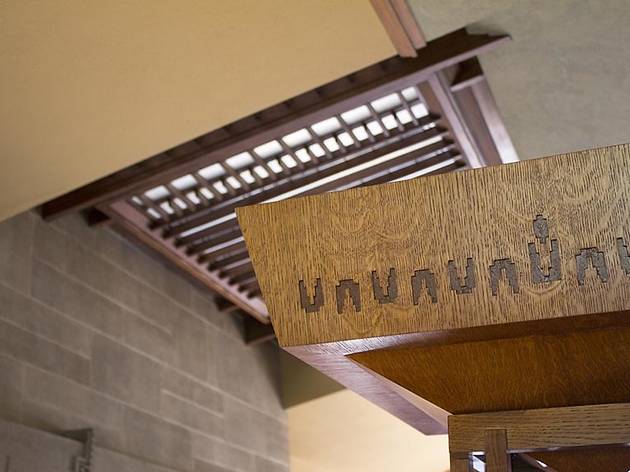 6/13
Photograph: Michael Juliano
Frank Lloyd Wright's Hollyhock House at Barnsdall Art Park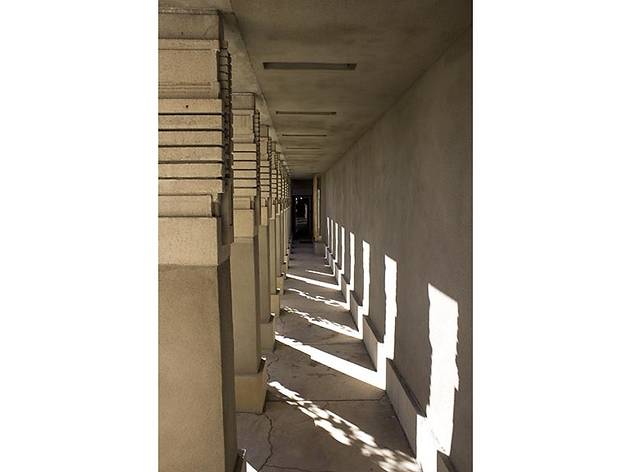 7/13
Photograph: Michael Juliano
Frank Lloyd Wright's Hollyhock House at Barnsdall Art Park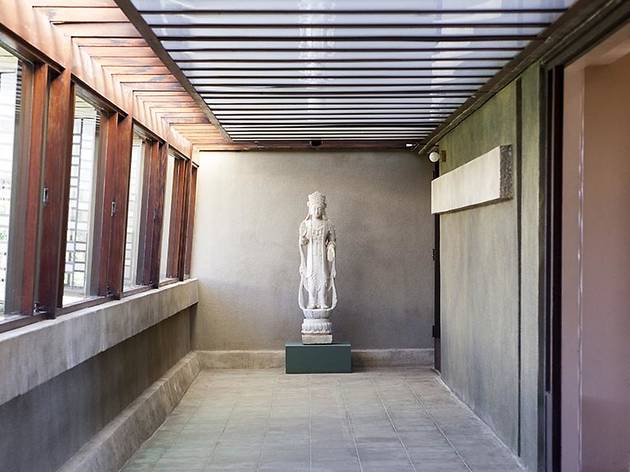 8/13
Photograph: Jakob N. Layman
Frank Lloyd Wright's Hollyhock House at Barnsdall Art Park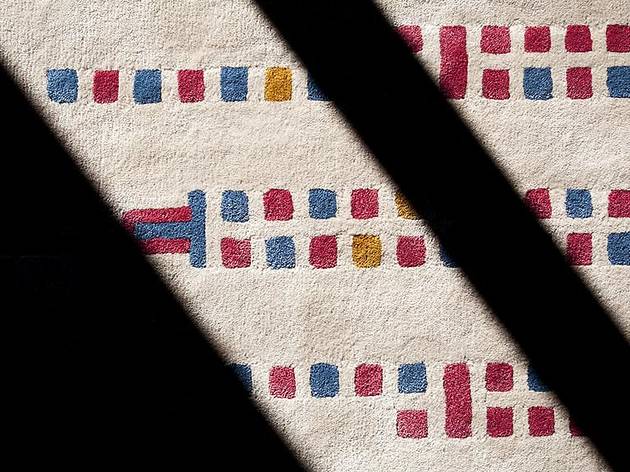 9/13
Photograph: Jakob N. Layman
Frank Lloyd Wright's Hollyhock House at Barnsdall Art Park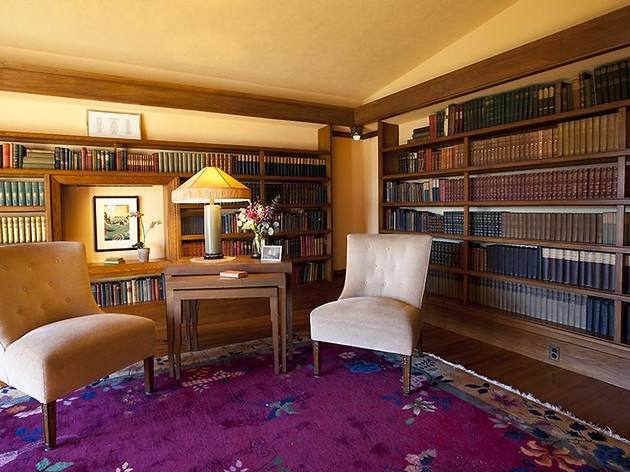 10/13
Photograph: Jakob N. Layman
Frank Lloyd Wright's Hollyhock House at Barnsdall Art Park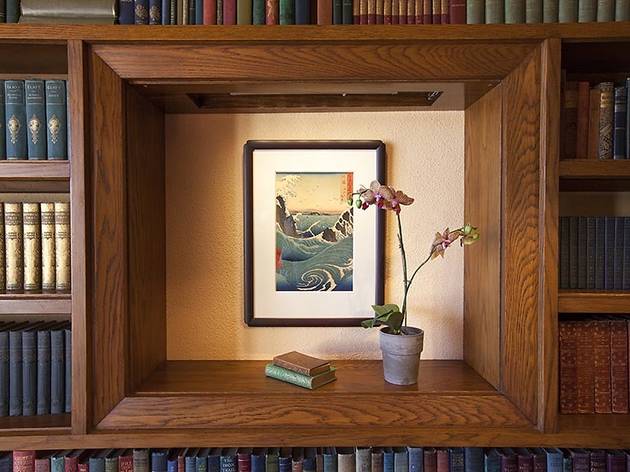 11/13
Photograph: Jakob N. Layman
Frank Lloyd Wright's Hollyhock House at Barnsdall Art Park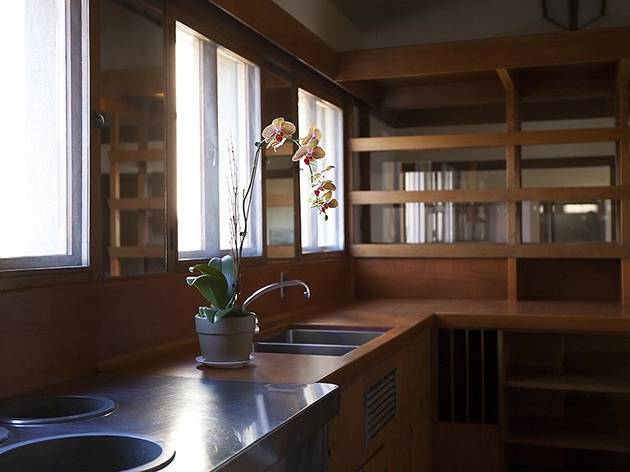 12/13
Photograph: Jakob N. Layman
Frank Lloyd Wright's Hollyhock House at Barnsdall Art Park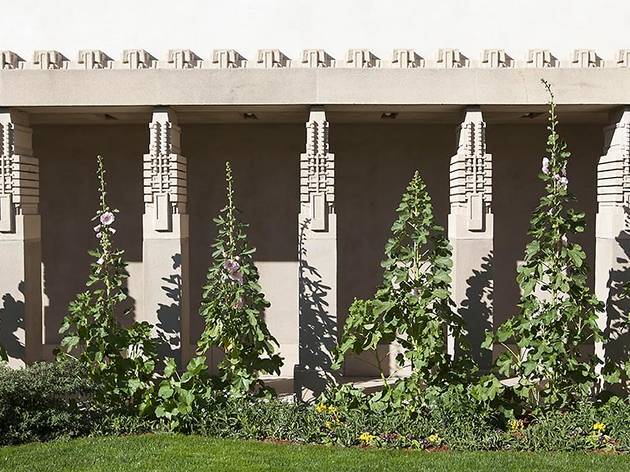 13/13
Photograph: Jakob N. Layman
Frank Lloyd Wright's Hollyhock House at Barnsdall Art Park
The Hollyhock House reopens for tours
Frank Lloyd Wright's Hollyhock House reopened with 24 hours of free tours. The short version: It's gorgeous.
The Hollyhock House, Frank Lloyd Wright's first California design, reopened to the public Friday with a warm welcome. We couldn't have asked for better weather to appreciate the Barnsdall Art Park estate; a warm breeze flowed through the open living room windows while brilliant sunshine filtered through the stained glass panels. Certain parts of the house, including the bedroom, remain closed off during the open tours, but there are so many exquisite details and geometric-shaped spaces to take in, with a warm wooden glow that's in complete contrast to the sometimes stark exterior. If you can't tell, we're kind of in love.
After opening its doors for free at 4pm, the house is set to stay open for a full 24 hours—until 4pm on Valentine's Day—after which "Walk Wright In" tours (how darling) will begin ($7, Thu-Sun, 11am-4pm).
A heads-up if you plan on attending: Don't drive if you don't have to. Instead, take the Red Line to the Vermont/Sunset station, which sits just around the block from the house. It's possible things will quiet down a bit during the overnight hours, but when we left just after opening, the parking lot was packed—as in, traffic cops directing a trickle of cars in as others would occasionally leave. We also can't really comment yet on how long the wait to get into the house will be, but a line of eager fans wrapped around the courtyard just before opening.