Vans U.S. Open of Surfing guide
Everything you need to know about this year's Vans U.S. Open of Surfing, SoCal's annual surf competition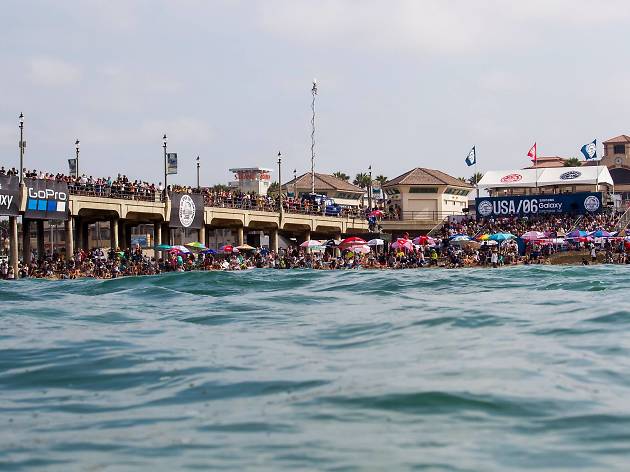 The U.S. Open of Surfing is a weeklong surfing competition held annually each summer in Huntington Beach, sponsored by Vans. Generally held on the south side of the Huntington Beach Pier, the event is the largest surfing competition in the world.
When does the US Open of Surfing take place?
The 2017 US Open of Surfing will happen from July 29 through August 6, from 6am to 7pm daily.
And where is it happening?
The competition takes place in Huntington Beach at 400 Pacific Coast Highway, as it does every year.
Is it free to attend?
You bet!
What can we do aside from watching surfers compete?
There will be skateboard and BMX competitions, as well as sponsor exhibits on the sand, free outdoor movie screenings, art installations, athlete meet and greets and autograph sessions and live music.
Anything else to know?
As part of the event, notable people in the world of surfing are added to the Surfing Walk of Fame (plaques embedded in the sidewalk) and to the Surfers' Hall of Fame (handprints), both directly across from the pier and worth checking out.
Want to carve a wave for yourself?
From the points of Topanga and Malibu to the beaches of the South Bay, L.A. is where surf culture initially exploded, leaving in its wake a legacy that can still be found today—particularly in these neighborhood surf shops.