The best of the barrios: Barrio de las Letras
You can feel literature and art all around in every one of the streets of Barrio de las Letras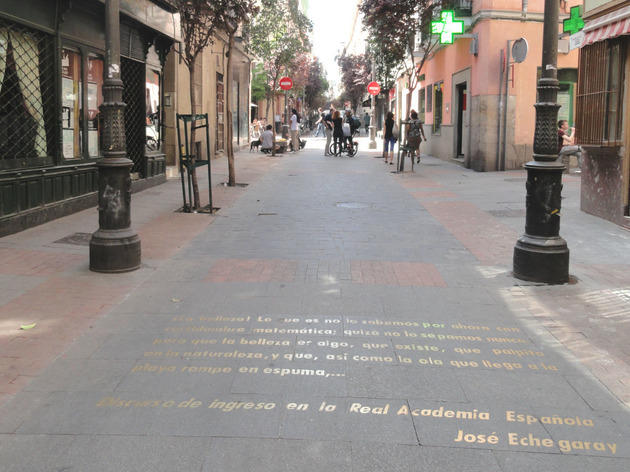 Home to great writers of the Golden Age of Spanish literature such as Cervantes and Quevado, the Barrio de las Letras also boasts the most important museums in Madrid. C/ Huertas is the main artery of the neighbourhood, and there you can find tapas bars and places to have a great time whenever the weekend brings people together, especially thirty-somethings who are out for a beer with friends. Plaza de Santa Ana, with its roomy terraces, is one of the area's big attractions for tourists.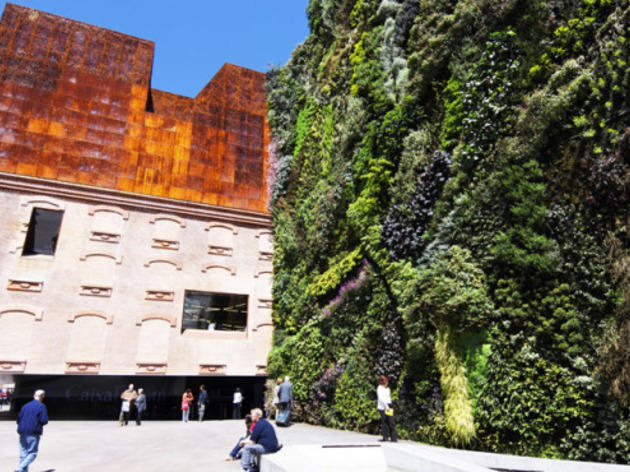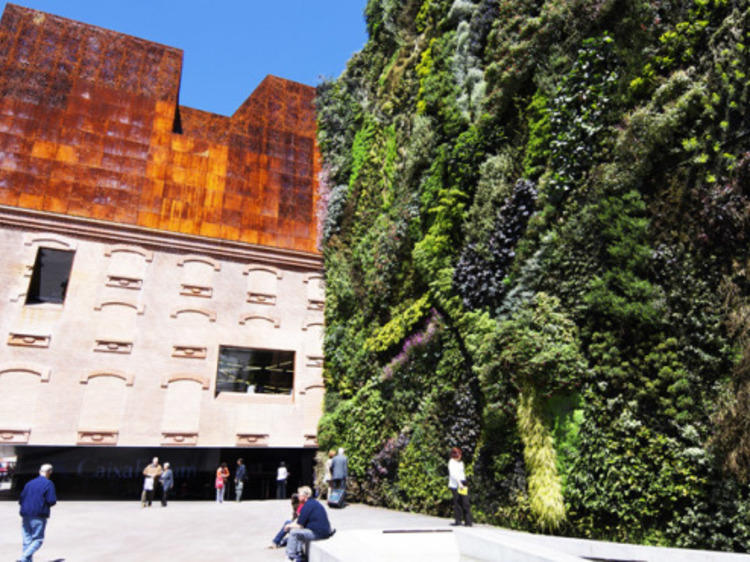 Art Triangle
The Prado, Reina Sofía, and Thyssen-Bornemisza museums are the three vertices of this triangle located in the middle of the Paseo de Prado in the Barrio de las Letras. A must-see for tourists and locals alike, these aren't the only buildings housing art you'll find here. The CaixaForum and its impressive vertical garden is another to keep in mind, in addition to other small galleries in the area.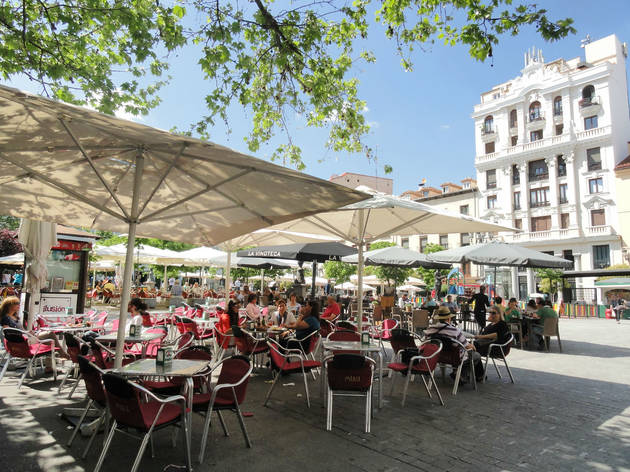 Bars and tapas
With its proximity to Paseo del Prado and its museums, many tourists flock to the neighbourhood bars and terraces to rest and recharge their batteries between art viewings. C/Huertas and its surroundings make up an especially busy area thanks to the nuerous haunts there, many of which are open until dawn. Plaza de Santa Ana is one of the spots most frequented by locals and visitors to have a cold beer on one of the terraces during the summer months. If that's not your style, wander around getting lost among the narrow streets and you're sure to discover many a charming place for a tipple and a bite to eat.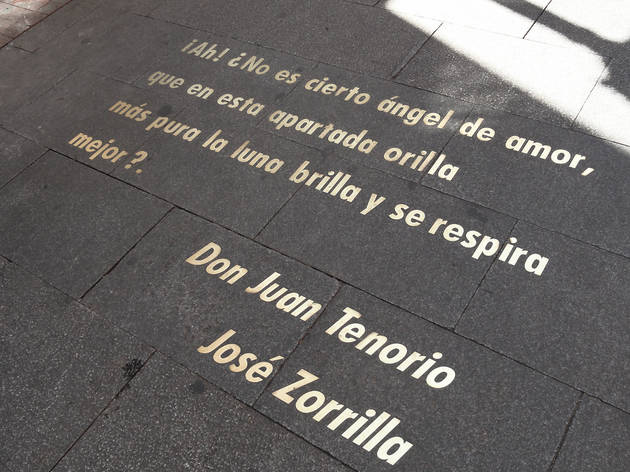 Tradition and avant-garde
These two concepts come together in the Barrio de las Letras, where the great writers of the Golden Age of Spanish literature such as Miguel de Cervantes, Quevedo, Gongora, and Lope de Vega once lived. Nowadays, there are a lot of pedestrian streets, and on some of the pavement stones you'll see quotes in golden letters by these and other important authors. Despite retaining this aura of tradition, in recent years the neighbourhood has undergone a major renovation and an increasing number of bars, restaurants, and shops have settled here.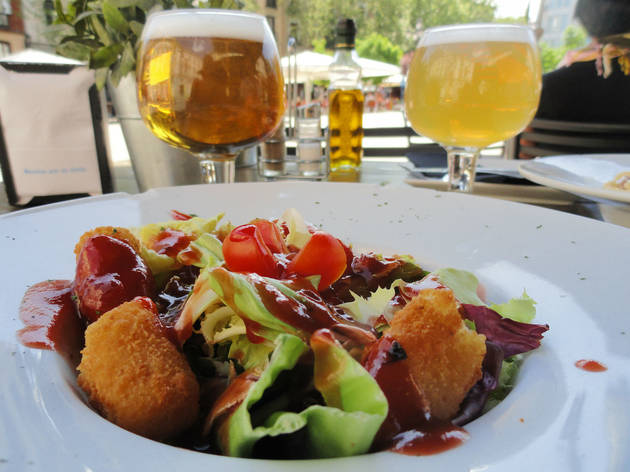 New and modern restaurants
Barrio de las Letras is in the middle of a gastronomic boom. Almost daily new and modern restaurants open their doors with all kinds of treats on the menu. Market cuisine is mixed with international flavours, yet traditional Spanish food is not forgotten, and décor figures as an important part of the business. Bars that have been around for decades are now making a bit of room for flirty little cafés that make you feel at home as soon as you walk in.
Shopping in Barrio de las Letras
This shop-bazaar in the Barrio de las Letras appeared in 2005 with the intention of bringing together the work of artists and independent designers. The small and charming shop premises were occupied by a confectionery in the early 20th century and still retain the original façade. Besides handmade products by local designers, you'll find vinyl records, books, fanzines, clothes and creations by international artists. Owners María and Charo have managed to combine tradition and modernity. It's the perfect place to find an original gift.  
Read more
There's more to the Mercado de las Ranas than shopping. Held on the first Saturday of the month in Barrio de las Letras, and organised by the Asociación de Comerciantes of the neighbourhood, together with the town hall, it offers crafts and gastronomic products and recitals, live music, dance shows, children's workshops... It's a great place to spend a Saturday morning.
Read more
More shopping in Barrio de las Letras