Heads up! We're working hard to be accurate – but these are unusual times, so please always check before heading out.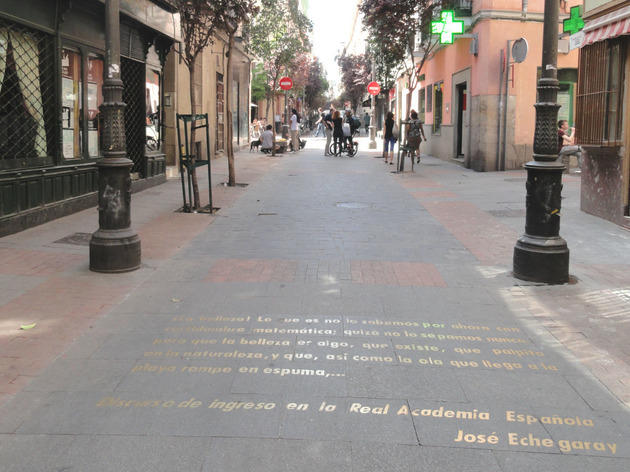 The best of the barrios: Barrio de las Letras
You can feel literature and art all around in every one of the streets of Barrio de las Letras
Home to great writers of the Golden Age of Spanish literature such as Cervantes and Quevado, the Barrio de las Letras also boasts the most important museums in Madrid. C/ Huertas is the main artery of the neighbourhood, and there you can find tapas bars and places to have a great time whenever the weekend brings people together, especially thirty-somethings who are out for a beer with friends. Plaza de Santa Ana, with its roomy terraces, is one of the area's big attractions for tourists.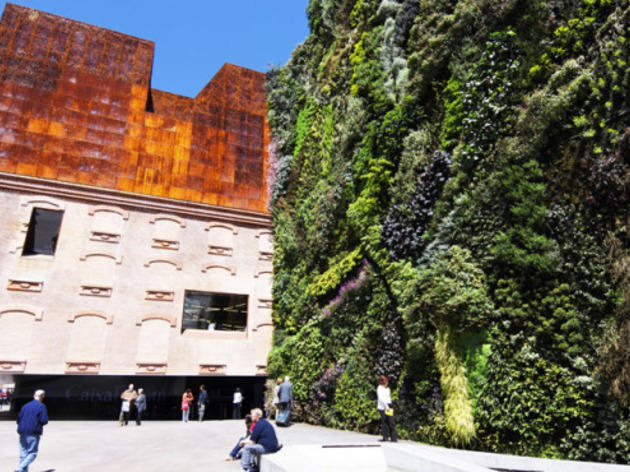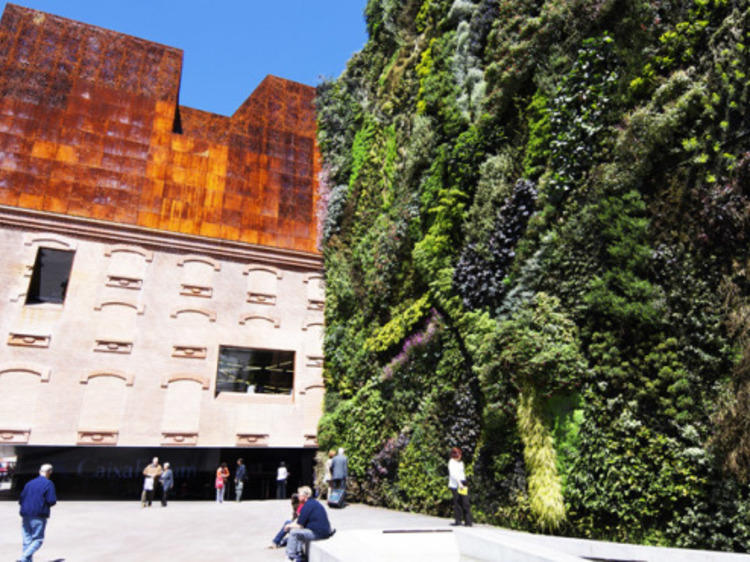 The Prado, Reina Sofía, and Thyssen-Bornemisza museums are the three vertices of this triangle located in the middle of the Paseo de Prado in the Barrio de las Letras. A must-see for tourists and locals alike, these aren't the only buildings housing art you'll find here. The CaixaForum and its impressive vertical garden is another to keep in mind, in addition to other small galleries in the area.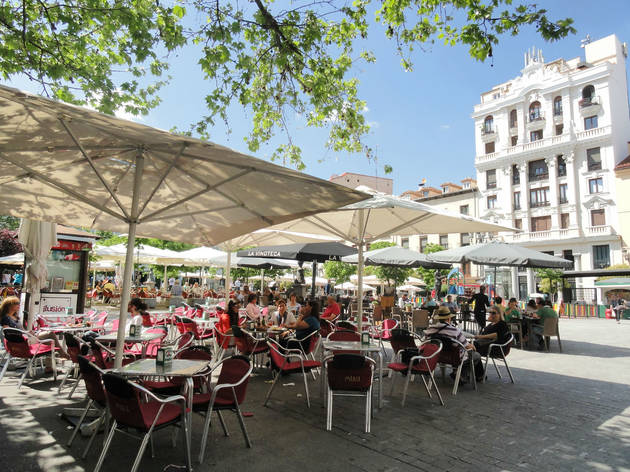 With its proximity to Paseo del Prado and its museums, many tourists flock to the neighbourhood bars and terraces to rest and recharge their batteries between art viewings. C/Huertas and its surroundings make up an especially busy area thanks to the nuerous haunts there, many of which are open until dawn. Plaza de Santa Ana is one of the spots most frequented by locals and visitors to have a cold beer on one of the terraces during the summer months. If that's not your style, wander around getting lost among the narrow streets and you're sure to discover many a charming place for a tipple and a bite to eat.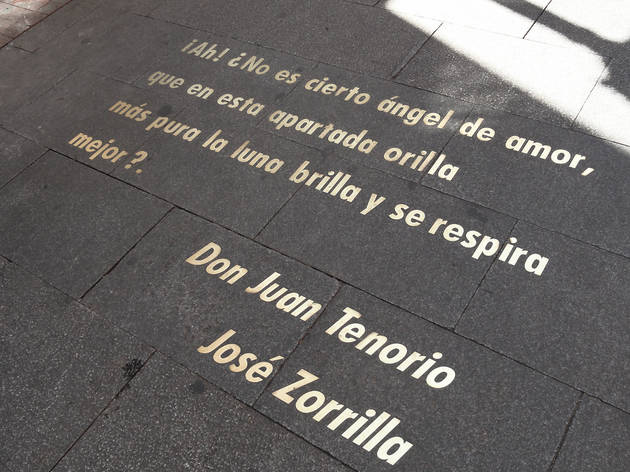 Tradition and avant-garde
These two concepts come together in the Barrio de las Letras, where the great writers of the Golden Age of Spanish literature such as Miguel de Cervantes, Quevedo, Gongora, and Lope de Vega once lived. Nowadays, there are a lot of pedestrian streets, and on some of the pavement stones you'll see quotes in golden letters by these and other important authors. Despite retaining this aura of tradition, in recent years the neighbourhood has undergone a major renovation and an increasing number of bars, restaurants, and shops have settled here.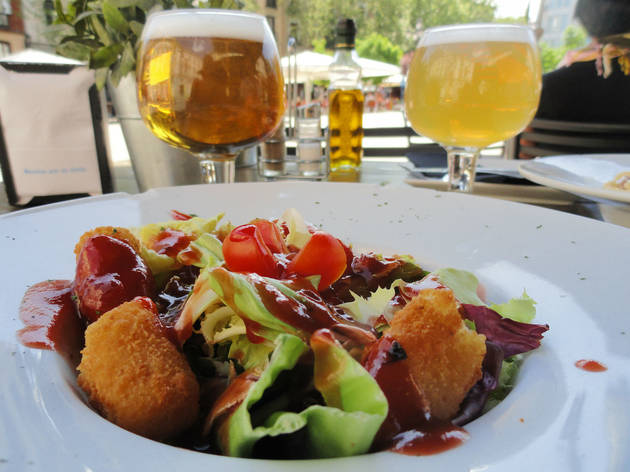 New and modern restaurants
Barrio de las Letras is in the middle of a gastronomic boom. Almost daily new and modern restaurants open their doors with all kinds of treats on the menu. Market cuisine is mixed with international flavours, yet traditional Spanish food is not forgotten, and décor figures as an important part of the business. Bars that have been around for decades are now making a bit of room for flirty little cafés that make you feel at home as soon as you walk in.
Restaurants in Barrio de las Letras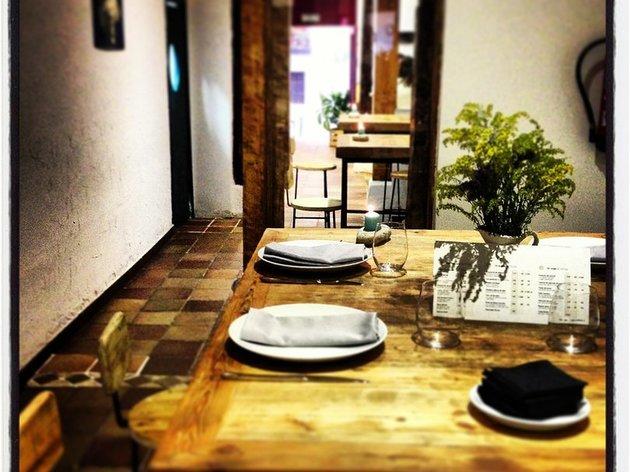 This restaurant hasn't stopped riding the crest of the wave since it opened. Warning: They're closed Sundays, and you're better off booking a table in advance whenever you go or you might not even get a seat at the bar near the entrance to have a tasty bite of Spanish omelette. Three businessmen/chefs have managed to satisfy the tastes of modern food snobs as well as their more traditional diners. Nearly all the dishes are available in three sizes. You can try loads of little portions, and then when you order again (and you will), dive in to the ones you liked the best, even though the staff will be tempting you with off-menu items as well.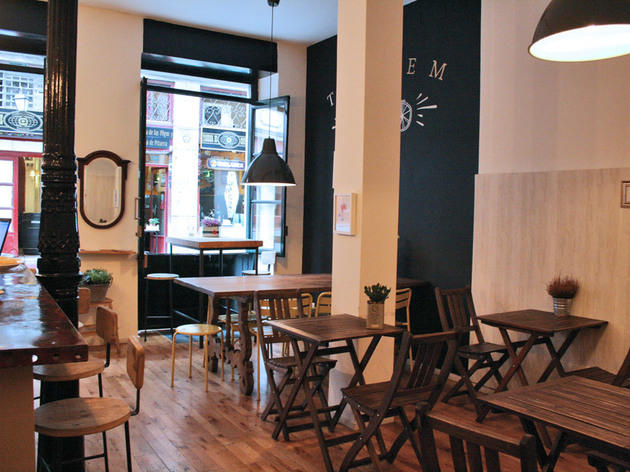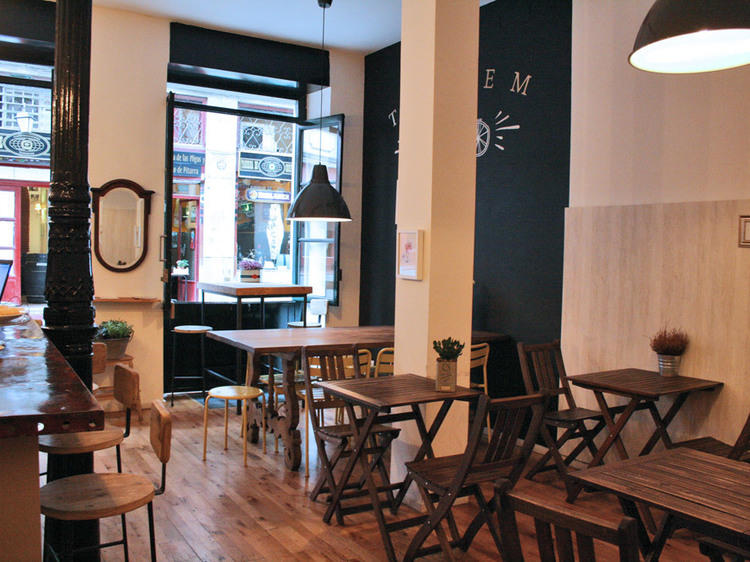 In the space of the now-defunct Motha, where you went to feel a bit happier (and which a few still miss), the little brother of TriCiclo now stands tall as one of the most successful restaurant openings of 2014 in Madrid. The new space shares a few winks and nudges with TriCiclo, such as its name – in tandem with the mothership and its location on the same street, just 100 metres away. In some cases the relationship is obvious. At first there was 'our Ferran's cannelloni' on the menu, and the same steak tartare. But now they've grown their own wings, they've got new goals, and Tándem is more casual, has a less orthodox timetable, and features a lighter menu.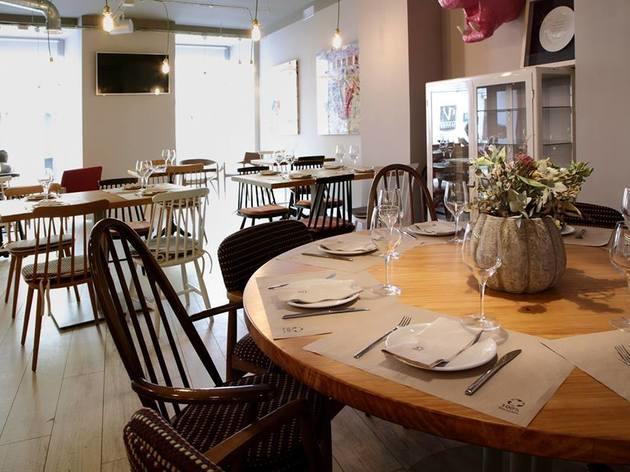 This area of the Barrio de Las Letras is undergoing a transformation and it's got a clear focus on tourism. This establishment is young and informal and has its own surnames. What you see is contemporary (we're talking about food, décor and how the servers are dressed), and there's tradition at the roots, judging from the recipes. The hallmark of the house and its most special calling card is their selection of vermouths. The duality makes this a cosmopolitan place with a touch of the wild – there are DJ session nights, and it's both dog- and bicycle-friendly. Their daily set lunch menu is a good indication of what the restaurant is all about.
More restaurants in Barrio de las Letras
Bars in Barrio de las Letras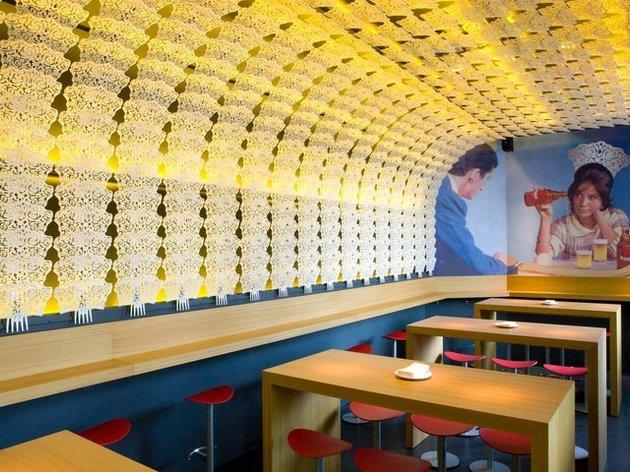 This is a new breed of tapas bars that has emerged under the guidance of Paco Roncero and NH Hoteles. The décor here has a fun, cosmopolitan touch. On the menu, you'll find typical Spanish tapas dishes like Russian salad, Spanish omelette and ham croquettes, reinterpreted by the prestigious chef. 'Tapas never die!' as they themselves so eloquently put it.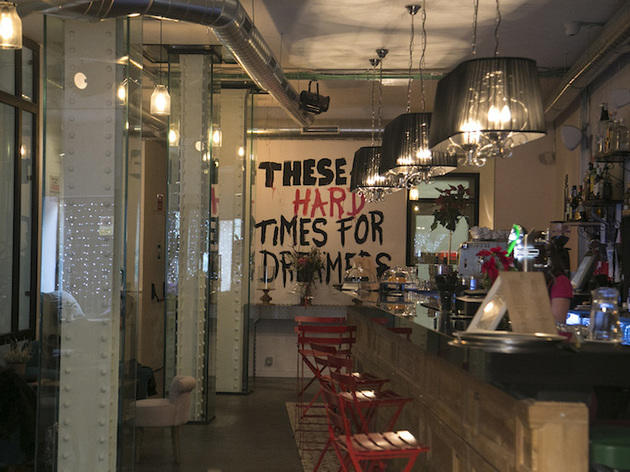 Located in what was once a record shop, Matute 12 has become an obligatory stopping place in the Barrio de las Letras. Divided into three spaces, it's perfect for a beer or cocktails at the bar, for a meal in the restaurant, or for hiding away from the world in its exclusive crypt known as 'Le Cabine'. Add to this cosmopolitan atmosphere the wayward décor and large terrace, and you'll see for yourself why customers come back. Matute 12 has also joined the Sunday brunch trend with three different menus that you can combine to your liking.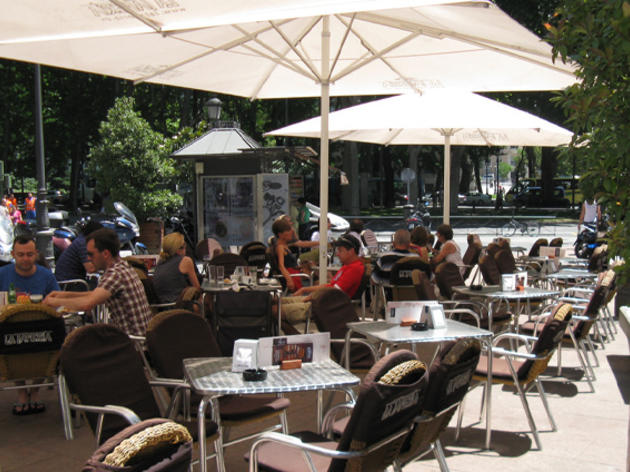 The décor has a bit of a modern, corporate look, but it's nice enough, and the tapas can be very good. Look out for duck liver with apple, sherry and goat's cheese; brie millefeuille with Iberian ham; and the mushroom tartlet. The baked new potatoes dipped in a spicy sauce are good to share.
More bars in Barrio de las Letras
Shopping in Barrio de las Letras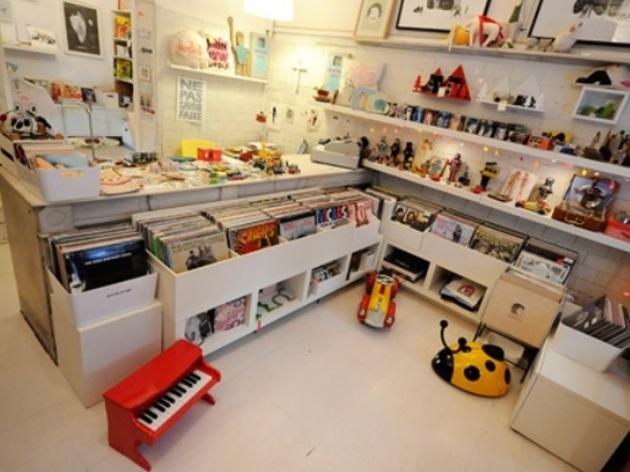 This shop-bazaar in the Barrio de las Letras appeared in 2005 with the intention of bringing together the work of artists and independent designers. The small and charming shop premises were occupied by a confectionery in the early 20th century and still retain the original façade. Besides handmade products by local designers, you'll find vinyl records, books, fanzines, clothes and creations by international artists. Owners María and Charo have managed to combine tradition and modernity. It's the perfect place to find an original gift.
This excellent travel and adventure bookshop sells a wide range of maps and books covering Spain and other countries. Desnivel's own publications include walking and climbing guides, and the shop also has information on organised walks, hikes and so on.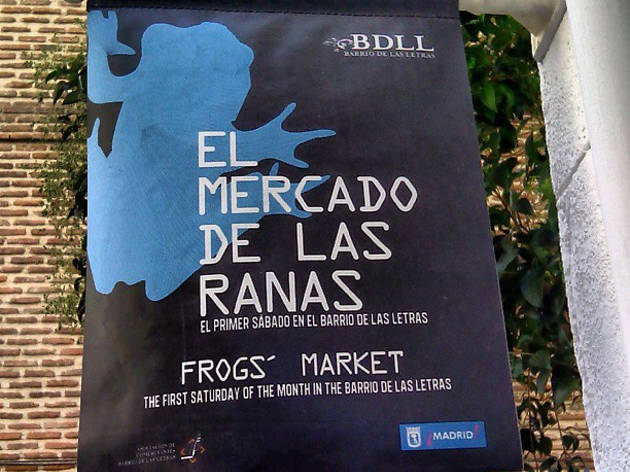 There's more to the Mercado de las Ranas than shopping. Held on the first Saturday of the month in Barrio de las Letras, and organised by the Asociación de Comerciantes of the neighbourhood, together with the town hall, it offers crafts and gastronomic products and recitals, live music, dance shows, children's workshops... It's a great place to spend a Saturday morning.
More shopping in Barrio de las Letras
Nightlife in Barrio de las Letras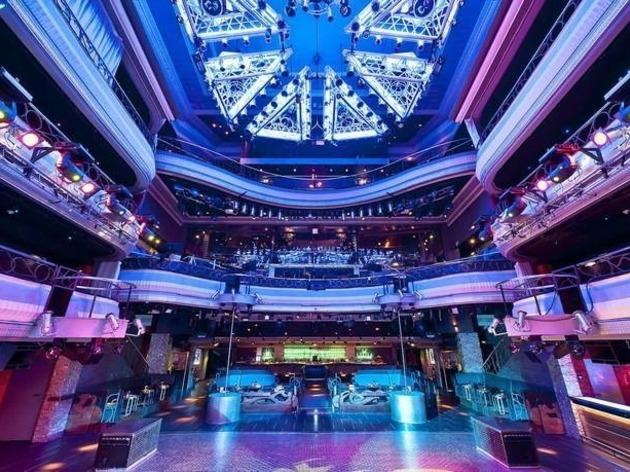 The Godzilla of Madrid clubs, with splendid views of the main dancefloor from many of the upper balconies: dance voyeur heaven. Of seven storeys, each has something different to offer – the main dancefloor and bars are at ground level; the first floor has karaoke; the second, R&B and hip hop; the third, cosy cocktail bars; the fourth is Spanish disco; the fifth has a cinema and more cool sounds; and at the top is a terrace with a retractable roof. Though you'll be doing a lot of walking, wearing trainers will leave you standing out on the street.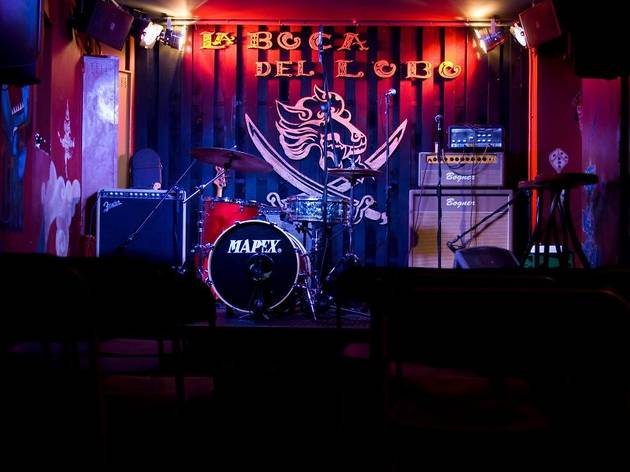 Unselfconsciously hip and unremittingly friendly, La Boca del Lobo combines live bands with a heady mix of house, breakbeats and R&B. Emerge from the sweaty downstairs dancefloor to the cramped bar area by the entrance or retire upstairs to find a seat (almost impossible after midnight at weekends) and watch the DJ spin a beguiling cocktail of music. Friday nights will see you seduced by the rhythms of DJ Jesús Bombín, while Saturdays see a mixture of reggae, hip hop and funk served up by DJ Floro, together with a load of other rhythms.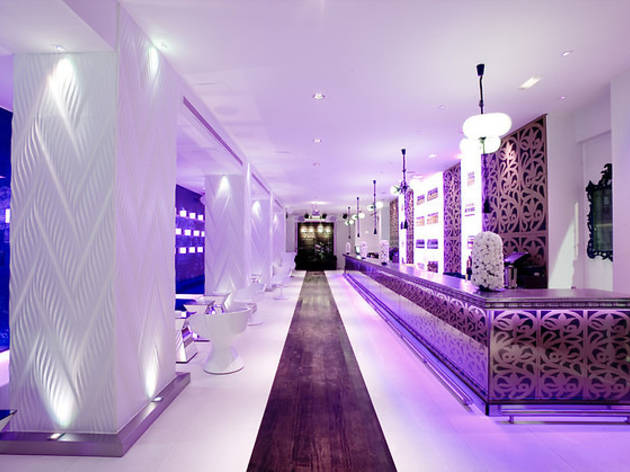 It's certainly very popular with the mix of thirtysomething minor celebs and their well-heeled friends. Live acts feature every night from Wednesday to Sunday, with a mix of Spanish cheese, flamenco-chill and lounge on offer. A sniffy door policy discourages scruffy trainers. The place is also designed with arabesque prints that give it an exotic touch. The lilac-coloured walls are dimly lit. It's the perfect place to dance to commercially oriented music while ordering a drink. The clientele is select and rather posh.
More nightlife in Barrio de las Letras