Art exhibitions in Manchester
The exhibitions, shows and events you'd be mad to miss at Manchester art galleries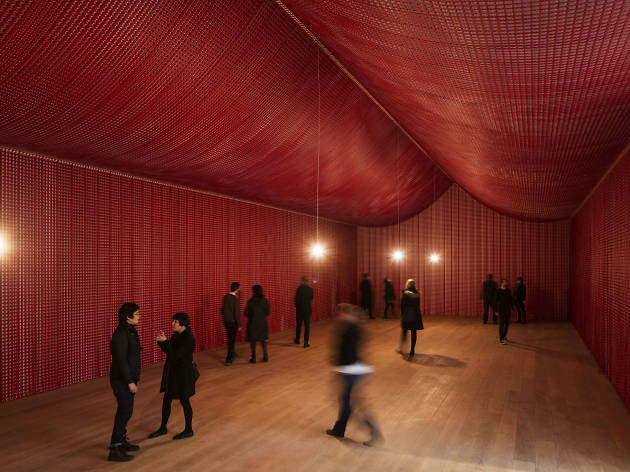 Manchester's brimming with great art. From the best art galleries to street art, you can find exciting exhibitions, shows and beautiful pieces across our city. For the latest blockbuster shows and events take a look at our list below.
Art shows and exhibitions
The exhibition, for space, brings together a group of artists who emphasise and consider the exploration and excavation of space through various approaches to drawing. With Anna Barriball, Tom Baskeyfield, Jack Brown, Layla Curtis, Gerry Davies, Hondartza Fraga, Jenny Steele, James Steventon and Simon Woolham.
Read more
A portrait exhibition and video installation featuring the founding female members of Manchester's very own Vogue house, The House Of Ghetto. Proudly celebrating black gay culture, the exhibition takes place over two floors with photographic portraits by Cornel Simons on floor one and a video instalation by Amy Watson & Dennis Keighron-Foster on floor two.  
Read more
A performance-installation featuring three-dimensional, living portrait collages, drawings and live music, deconstructing and manipulating familiar images, objects, and sounds to create ambiguous forms.
Read more
Barbara Brown was the golden girl of Heal Fabrics in the 1960s and early 1970s. Talent-spotted as a student, her designs for furnishing fabrics are some of the most striking and unusual ever produced in the 20th century and won awards from the Council of Industrial Design. This is the first major solo exhibition of her work in the UK.
Read more
A solo show of pen and ink drawings from across a 45-year career, including the Manchester Suite and other studies of the city's Victorian architecture during its first wave of regeneration in the 1980s.
Read more
The best free things to do in Manchester