Art exhibitions in Manchester
The exhibitions, shows and events you'd be mad to miss at Manchester art galleries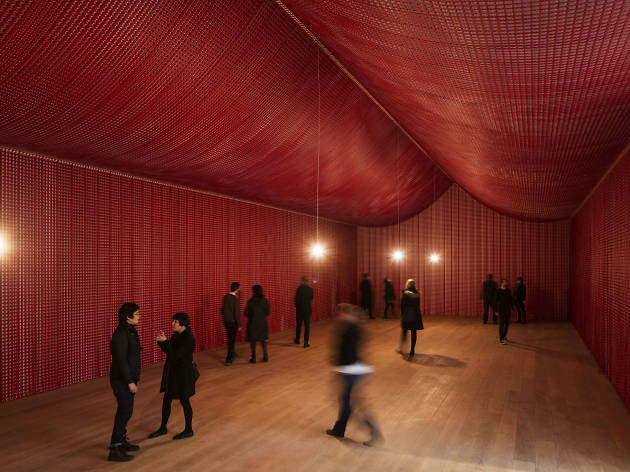 Manchester's brimming with great art. From the best art galleries to street art, you can find exciting exhibitions, shows and beautiful pieces across our city. For the latest blockbuster shows and events take a look at our list below.
Art shows and exhibitions
A selection of photographs chronicling the making of Andrew Kotting's film-essay, Edith Walks.
Read more
The artist shows a selection of paintings and collages inspired by the Edith Walks project.
Read more
A collection of works in which artists have responded to Sale's architecture right through to the famous alumni that was born or lived in Sale, including JP Joule.
Read more
11 Million Reasons is a photography exhibition inspired by iconic dance scenes from film, all re-imagined by Deaf, sight impaired and disabled people who dance.
Read more
Barbara Brown was the golden girl of Heal Fabrics in the 1960s and early 1970s. Talent-spotted as a student, her designs for furnishing fabrics are some of the most striking and unusual ever produced in the 20th century and won awards from the Council of Industrial Design. This is the first major solo exhibition of her work in the UK.
Read more
The exhibition highlights the changing landscape of the subcontinent in the twenty-first century, post independence and partition.
Read more
For Verso Cornelia Parker has photographed the backs of hand sewn button cards that are part of the Manchester Galleries' collection. She has turned these small everyday cards over and has found abstract drawings in the haphazard cotton threads.
Read more
Father and son, Alexander and John Robert Cozens, were influential watercolour painters of the 18th century. Alexander was a drawing master who dedicated his career to teaching young men and the aristocracy how to create landscapes without needing to attend the Royal Academy.
Read more
The best free things to do in Manchester