The best burgers in Miami you need to try
If you, like us, are diehard burger freaks then get your butt to the best burgers in Miami as fast as you can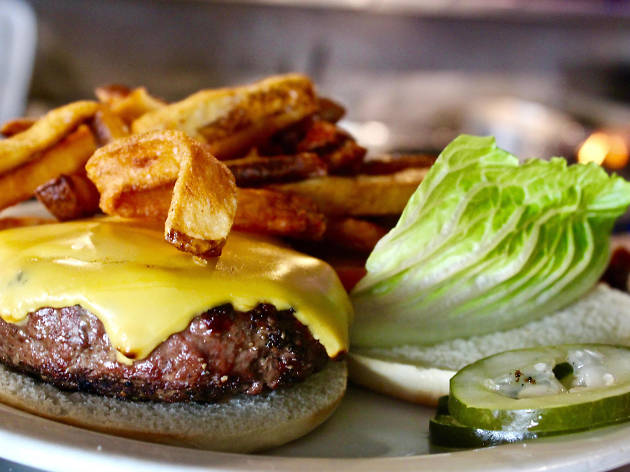 May 2019: Our list of Miami's best burgers is up to date with one big newcomer at the top spot: Kush's new outpost inside Time Out Market Miami. There, you'll find the same amazing burgers that made them number one in the first place.
Looking to dig into the best burgers in Miami? It happens. We all have those unpredictable burger blackouts, when our entire mind is consumed only by the urge to get our hands on a burger. Oh. Just us? Well, either way, it's handy to know where to find the best burgers in Miami. And it's not as easy as you think. They're spread out among some of the best restaurants in Miami, in neighborhoods like Coconut Grove and South Beach and one is even attached to one of the best bars in Miami. So keep this list handy next time you find yourself deep in a burger craving. We know we will.
The best of the city under one roof
What is it? A burger we could eat all day every day until we literally exploded. We have Matthew Kuscher—the mind behind Kush, Lokal, Vicky's House and the Spillover—to thank for these. At Kush's Time Out Market Miami outpost, you'll find our favorite Frita burger, that comes with guava jelly, melted Gruyere, potato stix, crispy bacon and LoKal sauce.
Why go? Skip fries and pair your burger with a side of Kush's amazing alligator bites, which come with creamy garlic and spicy mayo dipping sauce.
In more of a pizza mood?
Because burgers and pizza are like peanut butter and jelly