The best Chinese food in Miami for dim sum and then some
Whether it's noodles, stir fry or unctuous Peking duck, the best Chinese food in Miami can be found at these spots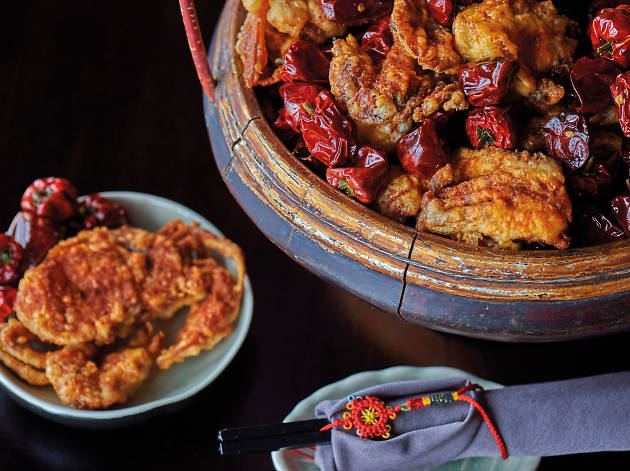 December 2019: Right around the end of the year is when the craving strikes for Chinese food in Miami. It's about the only thing you can find to eat on Christmas Day besides Noche Buena leftovers, and it's generally great at soothing your New Year's Eve hangover. With that in mind, we've updated our list of Chinese restaurants, eliminating defunct spots such as No Name Chinese and adding tasty newcomers like Brickell's splashy Hutong, plus we've shuffled a few things around—but you'll have to read on to find out.
Chinese food in Miami isn't what it used to be years ago—it's so much better. We're no longer relegated to run-down takeout joints to satisfy our cravings for lo mein, or forced to go to a fancy South Beach restaurant to get our fill of Peking duck. And dim sum? Those delectable bites can now be found from Brickell to Westchester and other neighborhoods in between. Trust us, we'll show you where to feast on downright incredible Chinese food.
Best Chinese food in Miami
Craving more Asian eats?
From sushi to teppanyaki to izakaya, get your fill of Japanese food at these spots