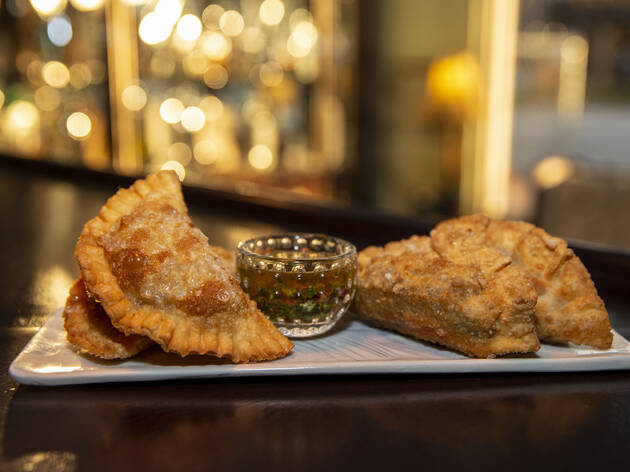 The best Little Havana restaurants in Miami for amazing eats
Go global at the best restaurants in Little Havana, featuring wonderful options for Cuban, Mexican and Thai cuisine.
February 2020: Little Havana is rapidly evolving and expanding and—lucky for you—we're keeping track of all the changes you need to know. All of our top Little Havana restaurants have stuck around, including Cubano legend Sanguich. But our list of favorites grows with the neighborhood's first rooftop bar and restaurant, Terras, and Cuban seafood joint Sala'o. Ready to turn up? Take the party to El Santo, LH's buzzy supper club.
For culinary landmarks of the Latin variety head to the best restaurants in Little Havana, Miami. The neighborhood encompassing Calle Ocho and surrounding areas is chock-full of good eats, including Miami's finest Cubanos, plus more surprising fare like Asian street food and Spanish tapas. But you didn't trek all the way out there just for food, did you? After dinner, sidle up at one of Miami's best bars for a cocktail before making your way to one of the 'hood's L­atin music venues to salsa the night (and calories) away.
RECOMMENDED: Full guide to Little Havana
Best of the city under one roof
What is it? Little Havana's—and we'd argue Miami—most famous ice cream parlor sells all sorts of irresistible, only-in-Miami flavors.
Why go? The Abuela Maria with crumbled Maria crackers and guava and cream cheese, the flan ice cream with heaps of Cuban rum, the Knaus Berry Farm with bourbon-soaked chunks of those hard-to-get-your-hands-on cinnamon rolls... we could wax poetic all day on Suzy Batlle's flavors but we'll let you go and decide for yourself.
Best Little Havana restaurants
Find more restaurants to add to your bucket list
Our tried, true and tested top places to eat in the city
Best selling Time Out Offers