The best sandwich shops in Miami you need to try
If you, like us, think the sandwich is the perfect food then you're going to adore the best sandwich shops in Miami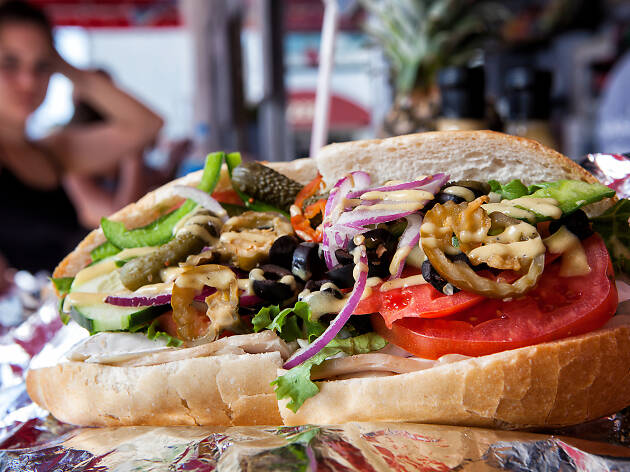 May 2019: We've just refreshed our list of the best sandwich shops in Miami and we've got some tasty new options for you. We had to add Sanguich de Miami, as they're making our favorite Cuban sandwich right now. We've also got two fresh faces: Miami Smokers at Time Out Market Miami and Stephens Deli in Hialeah.
Some of the best sandwich shops in Miami have been serving up tasty sandwiches for 50 years. Others are newcomers who are changing everything we thought we knew about the Cuban sandwich. The one thing they have in common, though, is that they're all very, very delicious. Many people (us included) see the sandwich as a perfect food: layers of tasty ingredients, bread and it can all be eaten with no utensils? Sign us up. And the sandwich is serious business now. You can find some of the best restaurants in Miami tackling them (and don't they go so well with a drink from the best bars in Miami, too?). But we'll stop gushing already and get on to the main event: Miami's best sandwiches.
Best sandwich shops in Miami
Still hungry?
Because pizza is amazing and you should be eating it right now