The best tacos in Miami we can't stop eating
If you're on a mission for tacos in Miami, you need to check out these places. Eat first. Thank us later.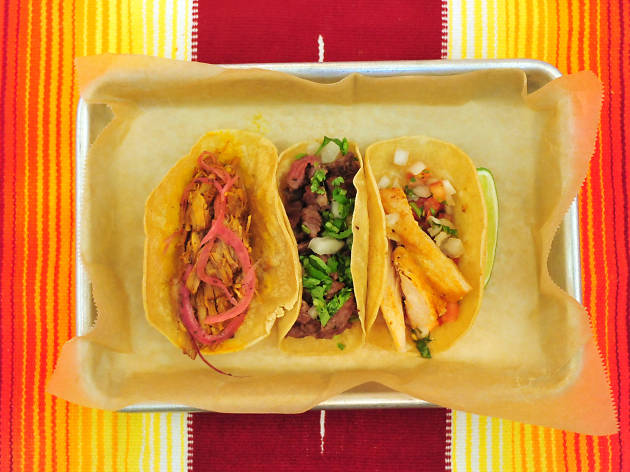 April 2019: Our list of the best tacos in Miami stayed pretty consistent with a couple of new additions. Sitting at number one you'll find Coyo Taco's newest location inside Time Out Market Miami. We've also updated our description of Taquerias El Mexicano (and moved it up into the top five) thanks to the recent renovations from the Ball & Chain team, the restaurant's new owners.
On a hunt for the best tacos in Miami? We feel you. We pretty much crave tacos 24/7 and you'd be surprised how tough it can be to find really yummy ones in Miami. They're not as visible as the best Cuban restaurants in Miami and not quite as obvious as the best pizza in Miami either. No, tacos are trickier—but, thankfully, not impossible. Whether you want trendy modern takes or no-fuss classic Mexican al pastor, our favorite places have you covered. Check them out below and start making a taco calendar (the best kind of calendar) so you can try them all.
RECOMMENDED: See the best restaurants in Miami
Ready for some margaritas?
Perfect for post-taco drinks