The best Japanese restaurants in Miami to try right now
Whether it's sushi or ramen, or a delicious robata creation, the Japanese restaurants in Miami do it all and do it well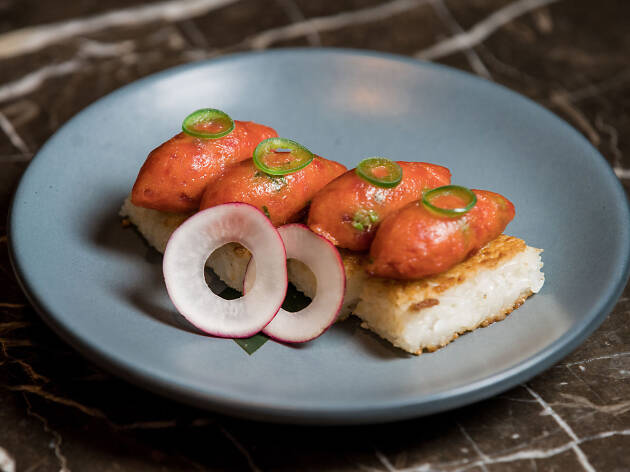 June 2019: Japanese restaurants in Miami are aplenty, though few take a classic approach to the wide-ranging cuisine. New additions, such as Makoto and Katsuya Brickell, elevate the genre with modern approaches to traditional dishes. In the food for something wholesome and authentic? Try Wabi Sabi by Shuji, a Time Out Market selection featuring nothing but Japan's greatest—and freshest—chirashi hits.
What can one expect at one of the best Japanese restaurants in Miami? Don't think for a second it's all raw fish (not that we don't also know where to find the best sushi in Miami). No, Japanese cuisine is as eclectic and thoughtful as the country that made it. Hiding in quiet corners across this city (many adjacent to many of the best things to do in Miami) you'll find tender meat sizzling on robata grills, ramen being slurped mercilessly and chirashi bowls that will blow your mind. We know you love to chow down at the best Cuban restaurants in Miami and the best Italian restaurants in Miami—but do not forget to go visit Japan every once in a while. Your stomach will thank you.
Japanese restaurants in Miami
Already thinking about the next meal?
Because a burger is always the right call