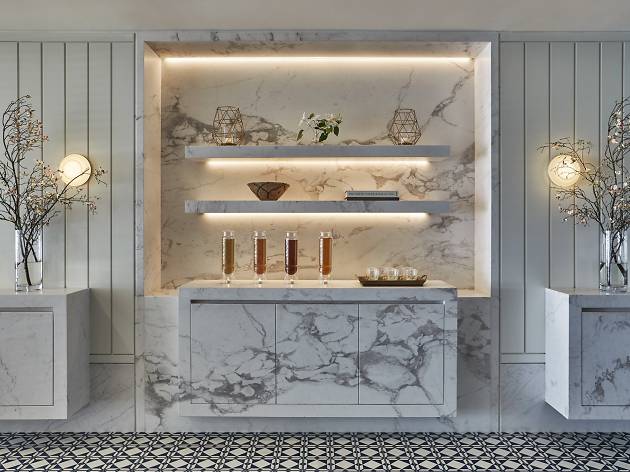 The 12 best spas in Miami to relax, recharge and get your glow on
Need a dose of Zen? The best spas in Miami offer massages, facials and other wellness treatments to look and feel fresh.
July 2019: We're smack in the midst of Miami Spa Months (July 1–August 31), which means it's the ideal time to comb through the city's dozens of wellness and beauty-focused retreats and update our list of Miami's ultimate spas. Joining the elite ranks are Tierra Santa Healing House, Faena's high-end-holistic spa, and Carillon Miami Wellness Resort, a 360-degree retreat dedicated to making you look and feel your best. Read on for the full scoop and get ready for some deep relaxation—you deserve it.
Sometimes, not even a carefree day on the sands of a Miami beach can beat the stress of everyday life. For that, we turn to one of the best spas in Miami, offering all sorts of mind- and body- healing treatments that relax and recharge. Go for a massage to soothe sore muscles (and tired feet from too much dancing at a club in Miami) or indulge in facial to reveal glowing skin. A number of our spa picks are tucked away in the best Miami hotels, so why not treat yourself to a staycation? A local getaway may be what you need to unwind.
RECOMMENDED: The best things to do in Miami
Find more ways to kick back in Miami
Park yourself under an umbrella, sit back and relax