Heads up! We're working hard to be accurate – but these are unusual times, so please always check before heading out.
The best Art Basel Miami 2016 parties
From festivals to concerts, it's the best Art Basel Miami 2016 parties that really draw crowds
If you've partied in South Beach or hit up one of the best clubs in Miami, you can attest to the city's incredible nightlife scene. Upping the ante every year is Art Basel Miami, which ushers in a week's worth of pop-up events, festival-worthy performances and exclusive parties we'll do anything—well, almost anything—to attend. For all things fun to do after dark, follow our guide to the best Art Basel Miami 2016 parties and prepare for nights like you've never experienced before.
Best Art Basel Miami 2016 parties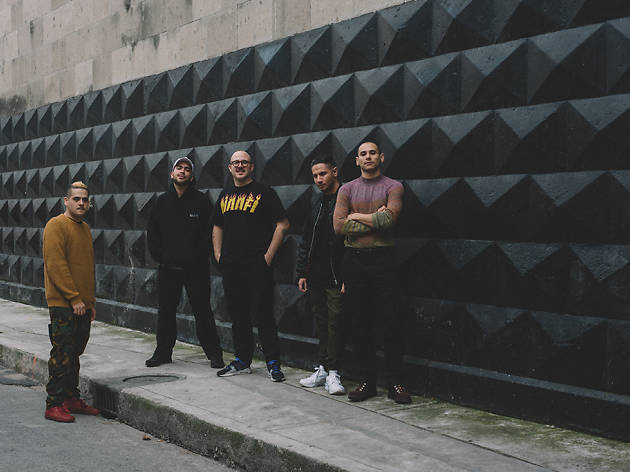 Photograph: María Fernanda Molins
1. 12 hours of NAAFI at Coyo Taco
If you haven't heard of Mexican dance-music collective/record label NAAFI, it's time to wise up. The crew will be taking over Coyo Taco's Wynwood location and its hidden club for a consecutive 12 hours of partying. NAAFI members—LAO, Imaabs, Paul Marmota, ZutZut, Mexican Jihad and Fausto Bahia— will all get behind the decks during the marathon set, plus they've invited their friends Venus X, Jubilee, TygaPaw and Santa Muerte to join them. And because this is Miami Art Week, after all, visual artists SANGREE will adorn the taqueria with faux Pre-Hispanic artifacts. Coyo Taco, 2300 NW Second Ave. Dec 1 5pm–5am; free with RSVP.

Photograph: María Fernanda Molins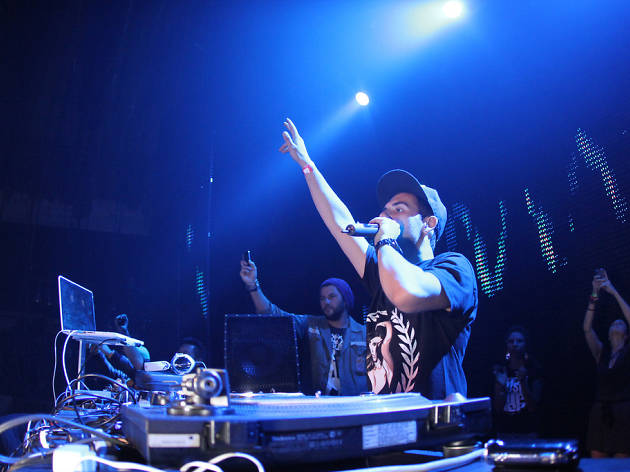 Photograph: Courtesy CC/Flickr/Oliver Scherillo
Twenty-four-hour party palace E11EVEN has become the go-to place for revelers looking to keep the party going beyond sunrise. Borgore's heavy beats will provide the perfect backdrop from the venue's dancers who wear next to nothing as they shake their way through the 20,000-square-foot space—sometimes even hanging from the rafters. The Israeli producer just released his latest single, "Best," in which he sheds his dubstep past for more subdued hip-hop and trap-influenced beats. E11EVEN, 29 NE 11th St, Dec 1 at 10pm. $23. Advance tickets at tixr.com.
Photograph: Courtesy CC/Flickr/
Oliver Scherillo
Photograph: Theo Jemison
3. The Dog Miami with Gaslamp Killer and Craze at 1306
The Dog is billed as a bar, dancehall and art gallery rolled into one. It features an art bar by Southern California artist Tim Biskup and is curated by Major Lazer's Jillionaire, Xavier Burt and local production outfit Poplife. There are parties scheduled to take place all week, but don't miss Thursday night's performance by underground hip-hop producer Gaslamp Killer and Miami turntablist DJ Craze. The former just released his second studio album, Instrumentalepathy, which retains his signature hip-hop sound while exploring more psychedelic influences. The Bar at 1306, 1306 North Miami Ave. Dec 1 6pm–late; free with RSVP.

Photograph: Theo Jemison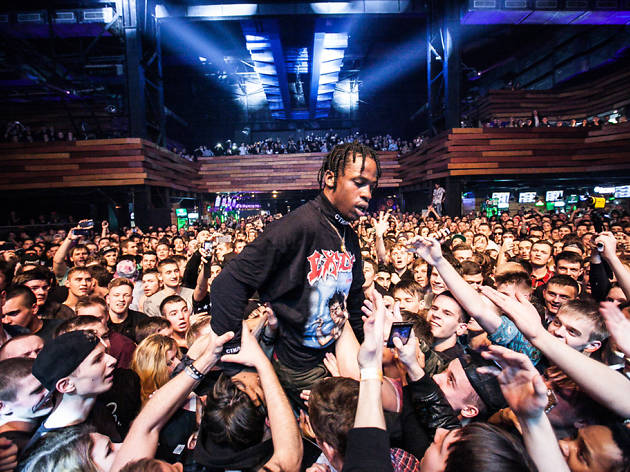 Photograph: Shutterstock
If you are only familiar with Travis Scott because of his song "Antidote," you are missing out on one of today's most interesting trap artists. Scott just released his second album, Birds in the Trap Sing McKnight, where he builds on the precedent set by his debut, Rodeo. Watch for him to perform his collaboration with The Weeknd, "Wonderful," juxtaposing Weeknd's falsetto style with Scott's laid-back delivery. Story, 136 Collins Ave, Miami Beach. Dec 1 at 11pm. $50. Advance tickets available at seetickets.us.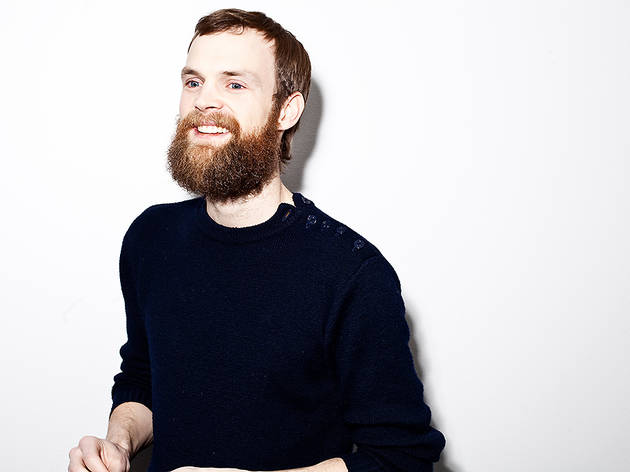 Photograph: Christian Belgaux
5. Todd Terje at the Factory at Magic City Studios
The team behind local music festival III Points has put together a jam-packed Basel lineup that includes Young Thug, James Blake, Nick Murphy (a.k.a. Chet Faker) and Acid Pauli, but a particular highlight is Norwegian DJ-producer Todd Terje. His blend of nu-disco and house guarantees everyone will wear out their dancing shoes by night's end. No clue who Terje is? Look up "Inspector Norse," his 2012 dancefloor cut that was virtually inescapable at nightclubs across the globe. Also on the bill are Totally Enormous Extinct Dinosaurs and Tim Sweeney. The Factory at Magic City Studios, 6301 NE Fourth Ave, Dec 2 at 10pm. $20–$40. Advance tickets available at showclix.com.

Photograph: Christian Belgaux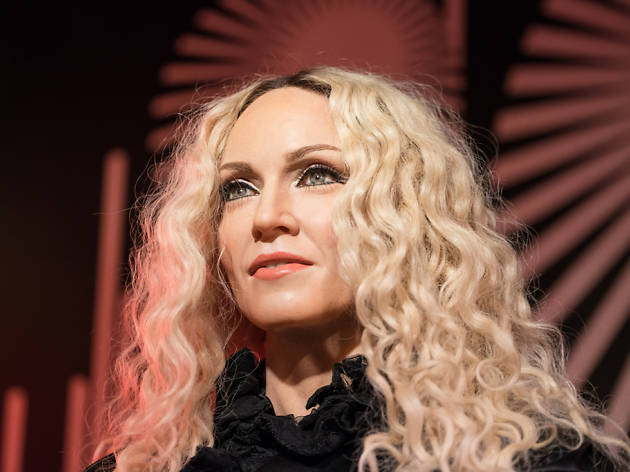 Photograph: Shutterstock
6. Madonna at Faena Forum
Have you dreamed of watching the Queen of Pop perform up close? If you've got the cash, Art Basel can make your dreams a reality. Madonna is hosting a benefit at the Faena Forum for her charity Raising Malawi. Profits from the gala and art auction will support the organization's latest project, the Mercy James Pediatric Surgery Hospital in Malawi. Of course, seeing Madonna perform hits like "Holiday," "Vogue," and "Like a Virgin" won't come cheap. Tickets reportedly start at $5,000, but the show promise appearances by Chris Rock, Ariana Grande and Sean Penn, plus the evening's master of ceremonies James Corden. Faena Forum, 3300 Collins Ave, Miami Beach. Dec 2. Advance tickets available via faena@raisingmalawievent.com.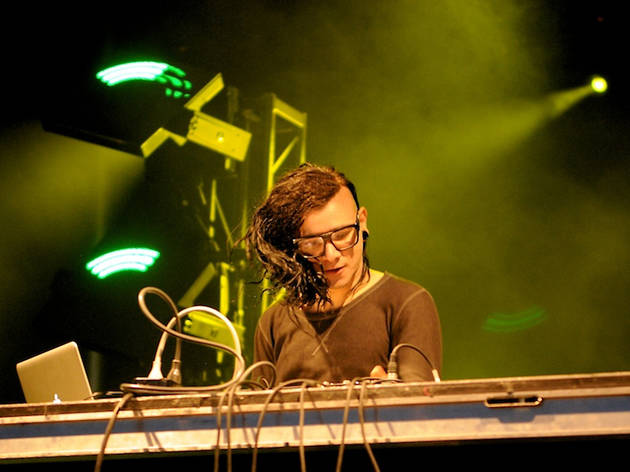 Photograph: Courtesy CC/Flickr/Brennan Schnell
He may have started out as a dubstep producer, but these days Skrillex is bonafide pop royalty. The well-heeled crowd at LIV will expect to hear tracks like Justin Bieber's "Sorry" and his Rick Ross collaboration "Purple Lamborghini." The rising star likes to keep audiences guessing, so he could very well play throwbacks like "Scary Monsters and Nice Sprites," which still makes for an excellent party anthem even if you're sipping overpriced champagne. LIV, 4441 Collins Ave, Miami Beach. Dec 3 at 11pm. $70. Advance tickets available at flavorus.com.

Photograph: Courtesy CC/Flickr/Brennan Schnell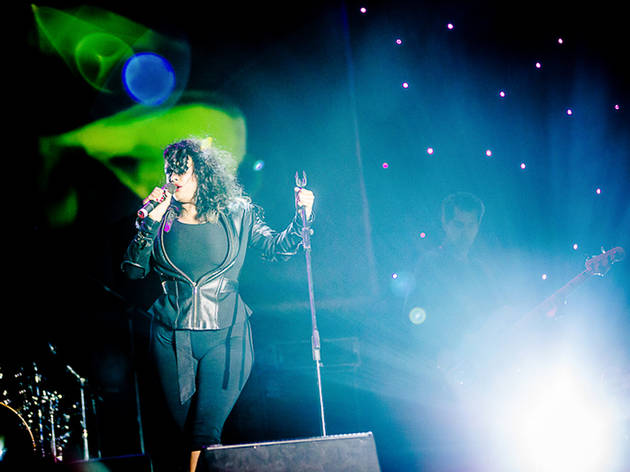 Photograph: Courtesy CC/Flickr/Irina Matviiuk
8. Sites & Sounds Festival
French trio Télépopmusik headline this two-day event that also brings Alex Zelenka, DJ M.O.S, and Dark Wave Disco to South Florida. Télépopmusik hasn't released an album since 2005, but rumor has it they are working on new material at the moment. Will they perform any of it at the festival? Maybe—but there's more to look forward to than that. Sites & Sounds bills itself as a "multi-sensory experience" and features art installations by artists like P. Scott, Czr Prz, DENIAL, Becky Rosa and David McCarty. Lot 45, 47 NE 25th St. Dec 2–3 noon–2am. $25–$125. Advance tickets available at vendini.com.
Photograph: Courtesy CC/Flickr/
Irina Matviiuk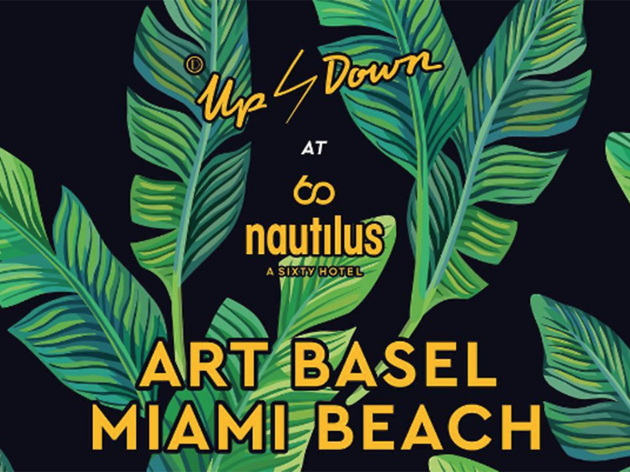 9. Up&Down Pop Up at Nautilus Cabana Club Beach Tent presented by Absolut Elyx & Perrier-Jouët
Trying to navigate and get past the velvet ropes is half the fun of going to an Art Basel party. We can't promise that sweet-talking your way into the super exclusive Up&Down pop-up at the Nautilus Hotel's Cabana Club Beach Tent will be, but we can assure you it will be worth it. The Basel version of the New York City-based nightclub will be packed with VIPs dancing until the wee hours, especially since closing time has been designated as "late." So far, no acts have been announced, but surprise performances are scheduled for each night. Nautilus, 1825 Collins Ave, Miami Beach. Nov 29–Dec 3 11pm.
10. Catwalk: A Night of Vogue at Sandbar Lounge
Voguing didn't start with Madonna; the marginalized gay black and Latino communities in New York began the trend. Catwalk promises to honor vogue's history with runway shows, killer moves and amazing prizes for the best strut. The event, presented by NADAWAVE, was originally a monthly party held in downtown Miami that now pops up during big weeks like Art Basel. Beats will be provided by MikeQ, False Witness, Gooddroid and Bonnie Beats, while WillO Mizrahi will serve as the MC. Sandbar Lounge, 6752 Collins Ave, Miami Beach. Dec 2. 10 pm–5am; free.
Check out more from Art Basel Miami 2016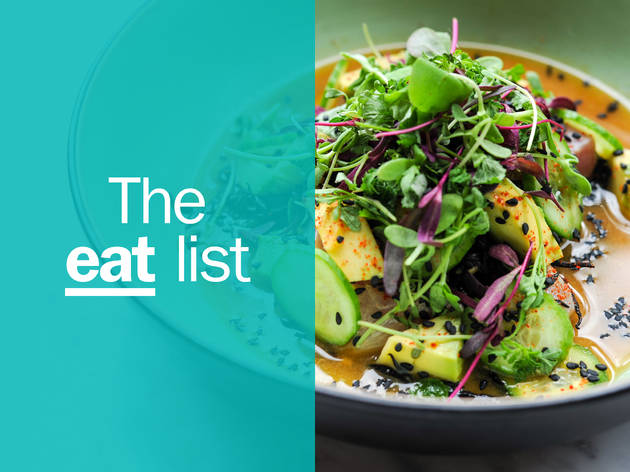 Peep our handpicked 'best of' guide to Miami's food scene