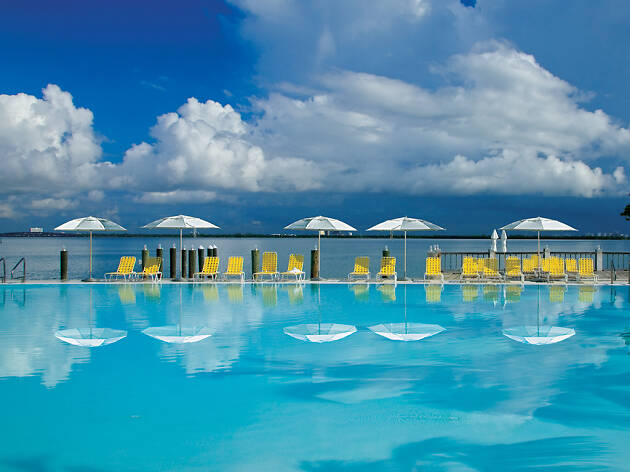 The coolest swimming pools in Miami to take a dip
From historic hotels to hip hostels, you'll never want to get out of our favorite swimming pools in Miami
April 2019: Our list of the best swimming pools in Miami has been updated with all the best ones you need to hit this summer. Plus, we've included the most current day rate for certain hotel pools, so you can play tourist like a pro.
You've got no shortage of options in your hunt for the best swimming pools in Miami. But a bit of research will help a whole lot. It's not like you can just walk into any pool on Miami Beach. Some are only for guests and some offer day passes for anyone who wants to take a dip. And then, of course, there are our trusty public pools—open to all looking for some cool relief. Miami has all of the above. So—absolutely—go explore and appreciate the best Miami beaches and the best parks in Miami (and fuel up at Time Out Market Miami)—but there is nothing like a relaxing pool day. Rosé optional (but highly encouraged).
RECOMMENDED: The best things to do in Miami
Best swimming pools in Miami
Looking for more great things to do in Miami?
Live it up without spending a dime