The best swimming pools in Miami
Dying to escape the beach crowds? Dive into—or just lounge by—the best swimming pools in Miami instead.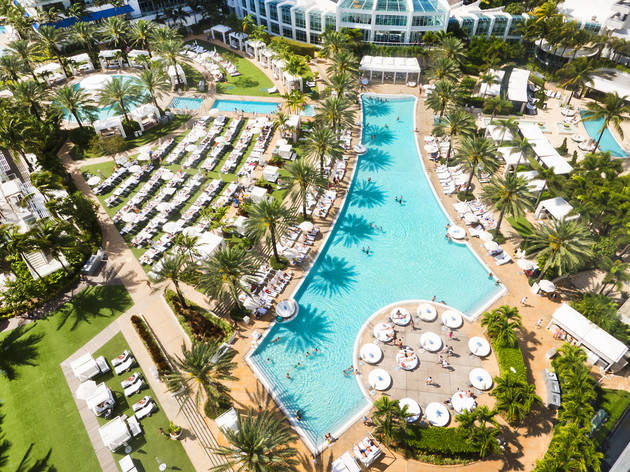 Why go through the trouble of finding (and likely sneaking into) a pool when the best Miami beaches offer miles of sunbathing opportunities? For starters, there are the cabanas, some of which come fully furnished with TVs and Wi-Fi, and great club parties—think cocktails and DJ sets. Then there's the going home with a bag full of sand thing, which you can thoroughly avoid by booking an overnight stay at a Miami hotel with a pool so grand it's exclusive to guests (Miami loves its velvet ropes). Whatever your reason, we suggest paying a visit to the best swimming pools in Miami.
For a Flyboard and Jet Pack Rental offer in Miami, click here.
Best swimming pools in Miami
Discover more of Miami