Five iconic Miami dishes you can find at Time Out Market, explained
Discover quintessential dishes from the 305—from a stacked Cubano and gator bites to guava-infused ice cream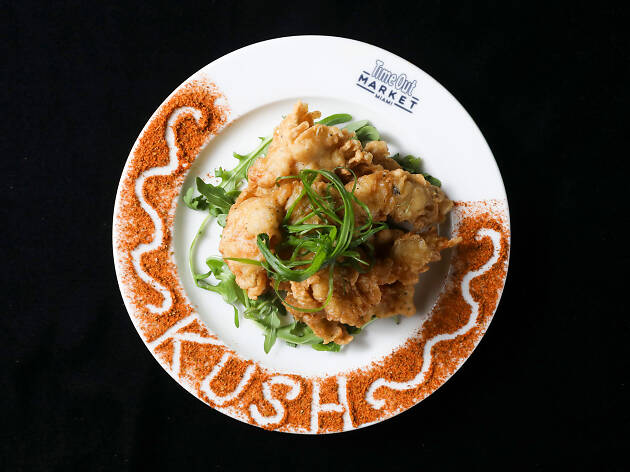 Certain foods define a city. New York has its pizza, Chicago has the hot dog and Philly has its namesake cheesesteak. But it's impossible to find just one food that really exemplifies Miami. This diverse city is a melting pot of cultures from around the globe, each bringing its own dishes and drinks to the table. Instead, we tracked down five local favorites that showcase the 305–from Southern delicacies and Cuban staples to dishes that were born right here in Miami. The best part? You can find all five of these dishes inside Time Out Market Miami, a culinary and cultural destination in the heart of South Beach. Dig into these iconic Miami dishes to get a taste of the city.
RECOMMENDED: Find more of the best restaurants in Miami
Iconic Miami dishes explained
Looking for more Miami staples?
Cubanos are a Miami specialty, and these are our favorites in the city