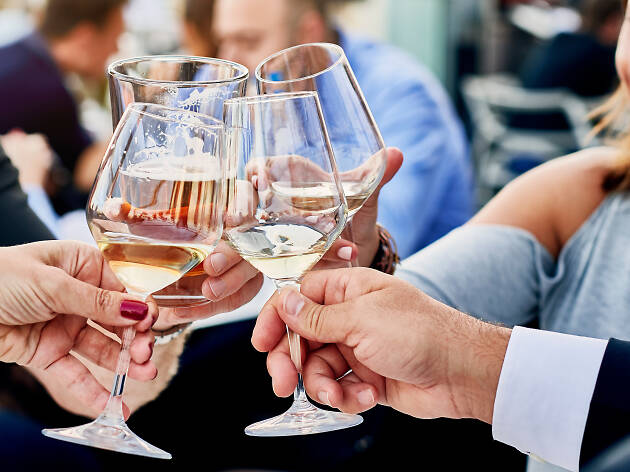 The absolute best bars for 5 à 7 and happy hour in Montreal
Find quality on the cheap and end the day right by following our guide to the best 5 à 7 and happy hour bars in Montreal
When the day's done, the temptation to grab a drink either on the way home's a strong one. This can get pricey if you're not smart about it, so we've put together a list of where to find the best 5 à 7 and happy hour deals in Montreal. From bars with the best beer to the best wine bars in the city—and every cocktail bar in between—there's a wide array of establishments that offer fantastic specials on drinks. Get yourself a quality beverage and spare yourself racking up a major bill.
RECOMMENDED: Full guide to the best bars in Montreal
Where to find the best happy hour deals in Montreal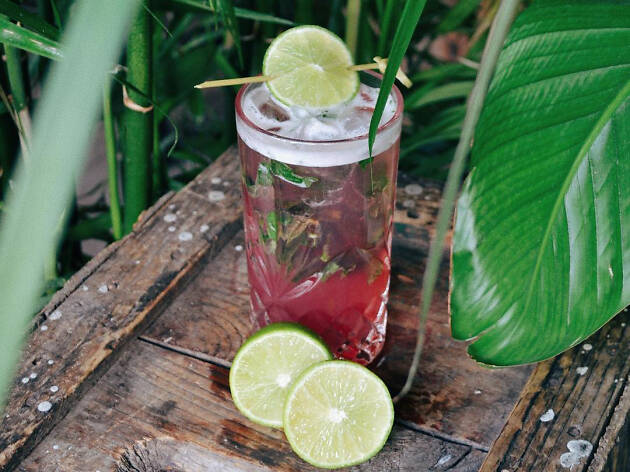 Photograph: Suwu
Daily 5pm–7pm
A seductive supper club in the Milton-Parc neighbourhood, this spot's particularly popular among students. It's perhaps best known for its trendy leafy interior, killer roster of DJs to transition patrons from day to night and for its $35 bottomless mimosa deal on weekends. They also offer a plethora of deals on weeknights: Their happy hour deals involve indulging in 2 for 1 cocktail specials or buying 2 house beers for $5.25.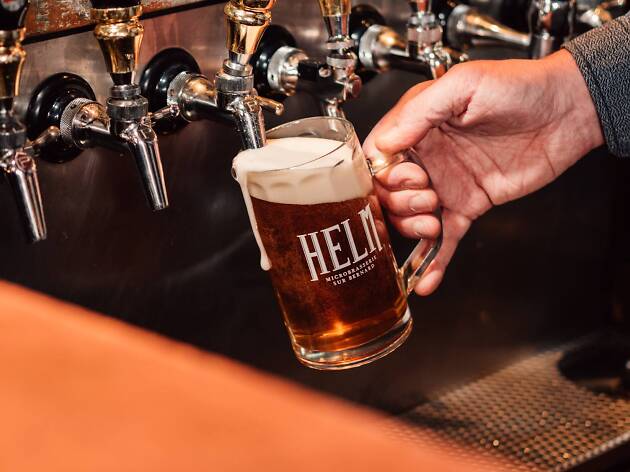 Photograph: HELM microbrasserie sur Bernard
Sunday to Tuesday 4pm–8pm; Wednesday to Saturday 3pm–8pm
A microbrewery located on Bernard Street in the Mile End, Helm is a beloved local destination for crafty cocktails, light fare and a wide range of beers on tap that's proudly been around since 2006. Bonus is that the bar serves up daily discounts on beers and shooters, where pints are $5.50 and 5 shooters are $15. Their snack menu consists of small dishes that are ideal for munching after a long day at work that suit all diets.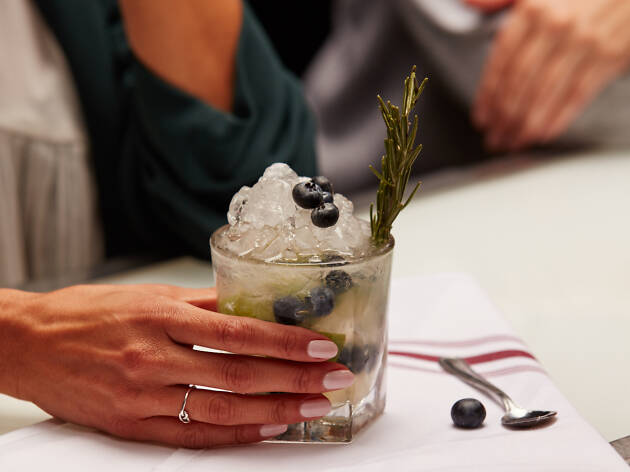 Photograph: Méchant Boeuf Bar-Brasserie
3. Méchant Boeuf Bar-Brasserie
Daily 5pm–7pm
Happy hour deals are one of the things this bubbly Old Port bar is best known for alongside its AAA Angus Beef. Try their $5 pints, $6 cocktails and $7 glasses of wine, all served alongside music spun by house DJs. It's one of the louder spots on this list for an after-work gathering, but hey, it could be a great way to get to know your co-workers better. There's even a non-alcoholic Bitburger for your teetotaling friends.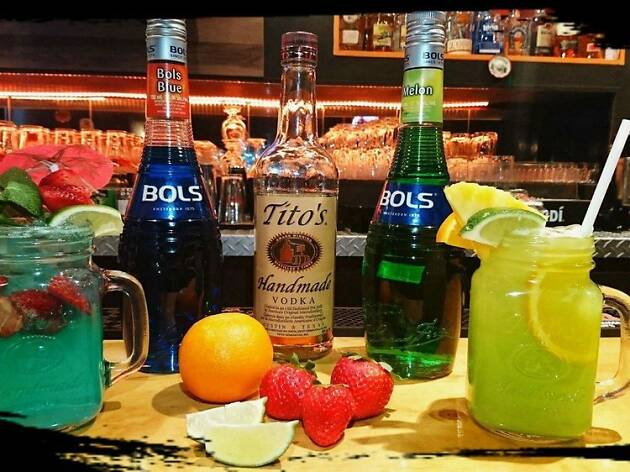 Photograph: Courtesy Yelp/Apostolis L.
4. Mezcaleros Tapas & Cocktails
Wednesdays, all night
This Mexican resto bar located on Park Avenue near Bernard Street in the Mile End excels in their offerings of tacos and affordable small plates, but their happy hour deals are just as noteworthy: Local beers and short drinks are only $6 while signature cocktails go for $8.95, both all night long on Wednesdays. Trust us, their cocktail list—which includes a Pina Colada, a Margarita, and classic Mezcal mixes—is not to be missed.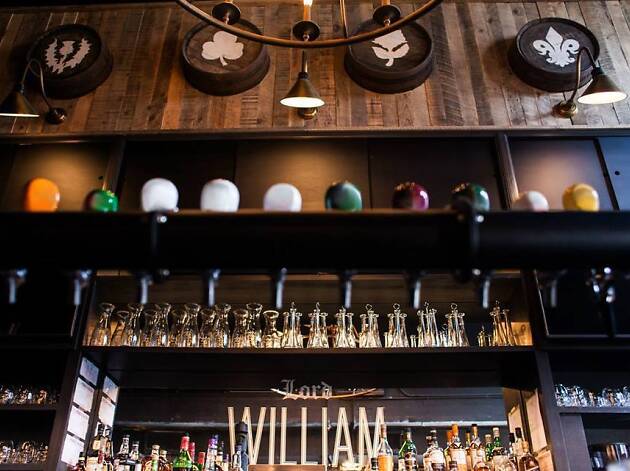 Photograph: Lord WIlliam
5. Ye Olde Orchard Pub & Grill / Lord William
Varies by location
This chain of plainspoken Irish pubs with locations in Downtown, the Plateau, NDG and Pointe-Claire—plus its pub Lord William in Griffintown—has numerous happy hour deals to accompany their ubiquitously beloved trivia nights. The deals vary by location, so it's worth double-checking before planning your night, but we can tell you the downtown and NDG locations serve $6 pints, rail cocktails and house wines while the Plateau location serves $5 Molson Export pints all day every day alongside $6 plates of food after 9pm.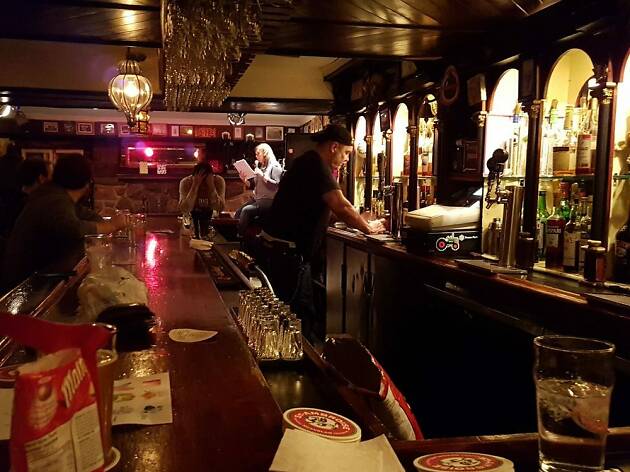 Photograph: Courtesy Yelp/Steve D.
Mondays to Wednesdays, 2pm–3am
Another student favourite located downtown, Grumpy's is a down-to-earth spot with a robust calendar of events, including Wednesday jazz nights and weekly happy hour-style deals from Monday to Wednesday evenings. It's the spot to be at for checking out local live bands while sipping on $4 pints of pilsner, and if bartenders like the cut of your jib, they'll give you a deal on shots of whiskey and bourbon.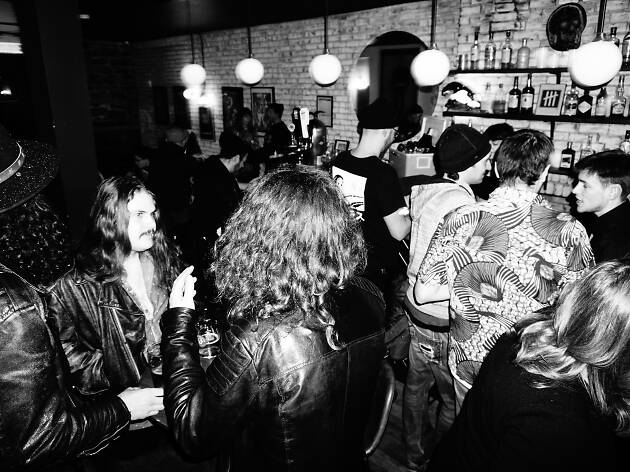 Photograph: Courtesy Turbo Haüs
Daily 5pm–7pm
Recently re-opened from its Saint-Henri location in a new venue on Saint-Denis Street, Turbo Haüs defines itself as a neighbourhood bar, a mantle it easily carries with its drink specials to prep you for acts in their separate showroom for touring bands stopping through the city. During happy hour, house cocktails and pints of beer are $5 each. Add a shot to the latter for an extra $3 only. Its decor is a bit more upscale and on-trend than its dive bar-ish connotations this might suggest with exposed brick, rustic hardwood flooring, and graphic tiling.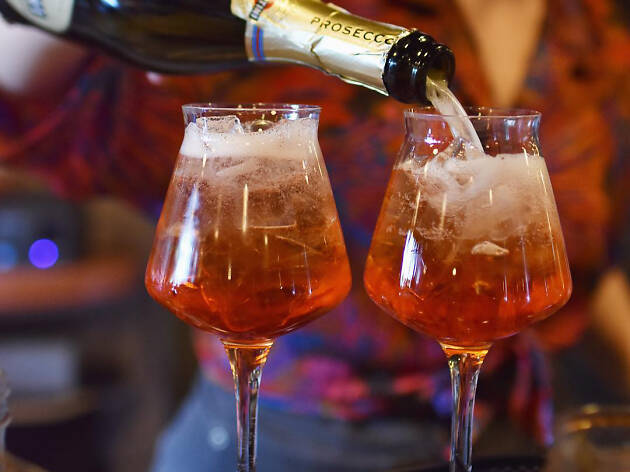 Photograph: Courtesy Bar Pamplemousse
Mondays to Wednesdays 5pm–7pm; Saturdays all night
A sleek bar with ample natural light and exposed brick walls, Pamplemousse is an inviting spot with a diverse list of wines, cocktails, beers and stellar food. On Saturdays, they serve Aperol spritzes for $8 all night, and on select weekdays sell pints of beer for $6.25 each. On Mondays, the discount applies to sour beers until 7 p.m., on Tuesdays to select kegs and on Wednesdays to hoppy beers. Pick your poison.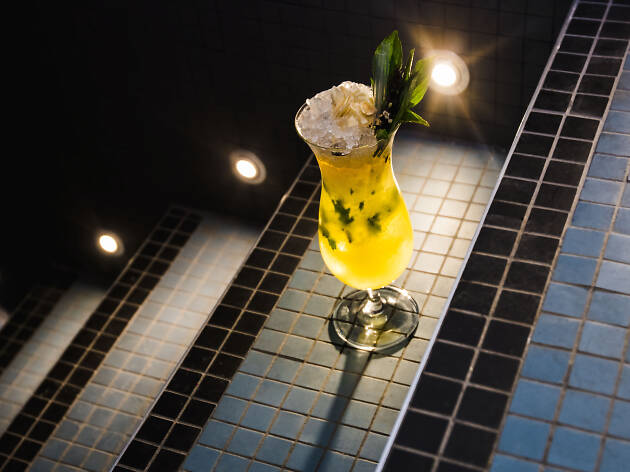 Photograph: Influencr Agency
Daily 5pm–8pm
This trendy bar's a recent addition to the city's downtown nightlife, and attracts many with its décor was modeled after 20th century bathhouses of Montreal and Paris. Complete with blue tiling and a "no diving" sign that evokes and empty pool, its space has received critical acclaim in the short time since opening for its effortless vibes. Plus, each day's happy hour offers $2 off glasses of wine and beers on tap. If you happen to drop in on a Tuesday around the same time, take advantage of half-price bottles of bubbles.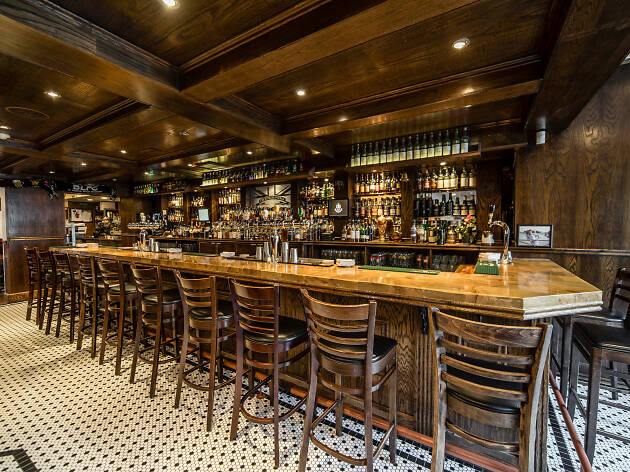 Photograph: Courtesy Burgundy Lion
Weekdays 5pm–7pm
This English pub in the heart of Little Burgundy from the owners of Mile End's Bishop & Bagg and Old Montreal's Wolf & Workman offers an enticing array of happy hour specials every weekday: Stop by for $5 pints of the Burgundy Lion ale, $6.50 pints of the Bishop Special Bitter and $6.50 glasses of red and white house wines. The pub has a cozy wooden interior, down-to-earth atmosphere and an abundant food menu to go with its drinks.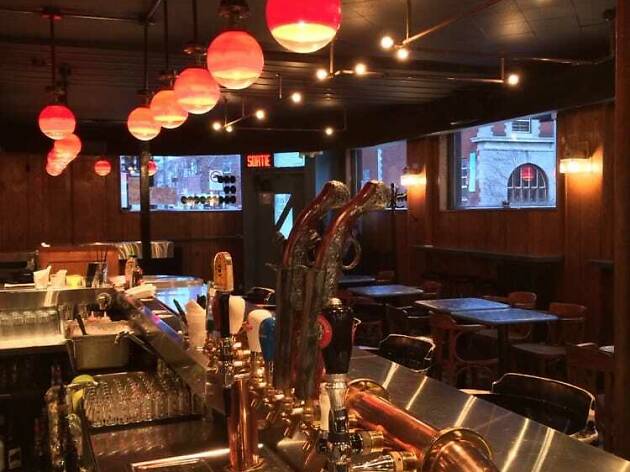 Photograph: Courtesy Yelp/Ann T.
Daily 3pm–8pm
This Saint-Henri neighbourhood dive bar gets dark and loud in its later hours, but during the day? It's a relaxing home to a plethora of good deals on beers and cocktails daily: Grab $5.75 pints of local beers on tap or $10.50 cocktails, plus an $8 Caesar if you're looking for some hair of the dog. Great way to start off an evening in their neighbourhood before you end up in a restaurant nearby; there's tons of them.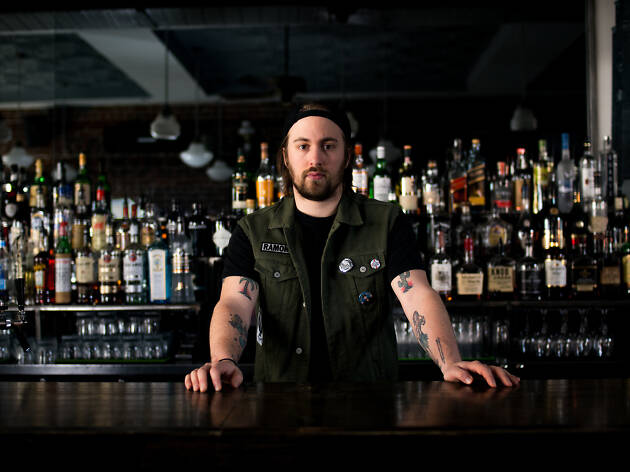 Photograph: Drinkerie Ste-Cunégonde
12. Drinkerie Ste. Cunégonde
Daily 3pm–9pm
This laidback watering hole from the owners of new Acadian restaurant Le Fricot next door is a friendly neighbourhood gem with a slew of bar snacks and a vast menu of wines, beers and cocktails. The after-work and evening-bound fun begins with $12 cocktails and $6 pints of Ste-Q blonde and red beers.
Photograph: Thazard
Weekdays 4pm–7pm
This Japanese-fusion bistro comes with a range of inventive cocktails, like the Kung Pow Caesar that's made with sake and sriracha. Their drink menu includes after-work deals that shift, so try that day's cocktail du jour or a glass of house wine (red or white) for $6, a pint of Thaz Gold house beer for $5, or a shot of cold sake for the same price. They're plenty accommodating as well, as staff are happy to whip up mocktails upon request.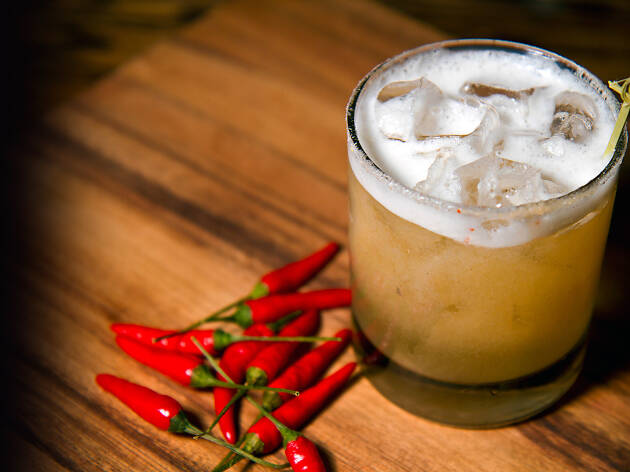 Photograph: Courtesy Bar Le Lab
Daily 5pm–8pm
This experimental cocktail spot downtown might serve you the most adventurous drink you've ever had with the delivery to match, like a Chinese takeout box or tiki mug. Its environment is sleek with low lighting and its mixologists display a level of knowledge and confidence that will leave you wondering if it could get any better. They offer specials on three select cocktails: Two Campari-based options and one rum-based option.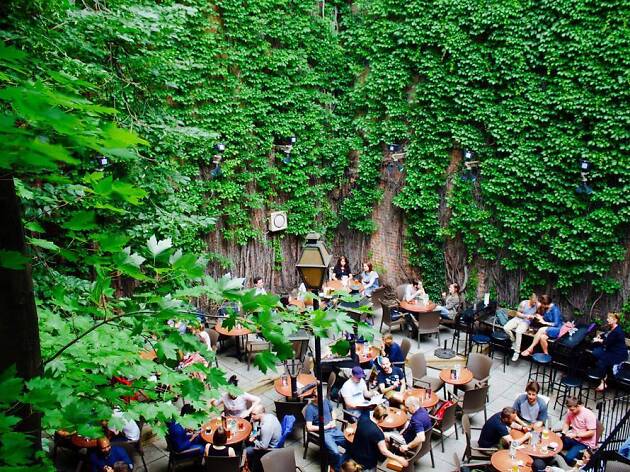 Photograph: Pub Le Sainte-Élisabeth
Wednesdays to Fridays 4pm–8pm
This downtown pub is known best for its bustling patio, a secluded and green oasis in the summer. Expansive and surrounded by towering ivory-covered brick walls, it's one of the most popular patios in the city once warm weather hits. On select days, they offer discounts on beer, so enjoy pints of Boreale, Labatt 50, and Creemore for $4.50 and Stella Artois for $5.75. Get there as early as possible to secure yourself a spot outside.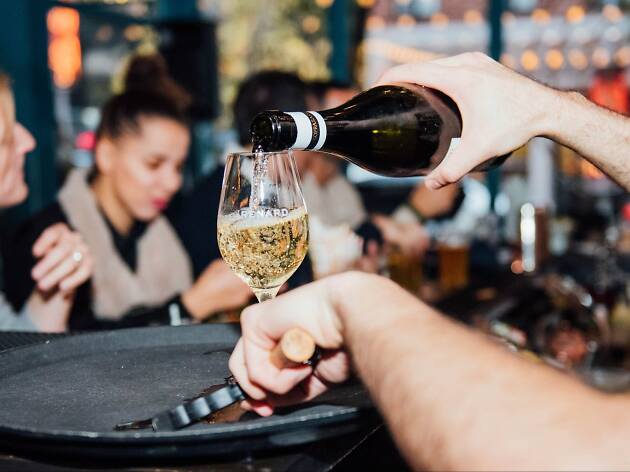 Photograph: Bar Renard
Daily 3pm–9pm
This Gay Village bar prides itself on accessibility, having made waves in 2017 for violating city laws in order to place a wheelchair ramp outside. Alongside their slew of elegant cocktails, there's also a menu of snack, like grilled cheese with caramelized onions and pork or barbecue chicken nachos. These bites tend to pair well with $5 pints of select beers: Renard Blonde, Renard Rousse, Cheval Blanc, Sainte-Ambroise IPA and Coup de Grisou.
More of the best bars in Montreal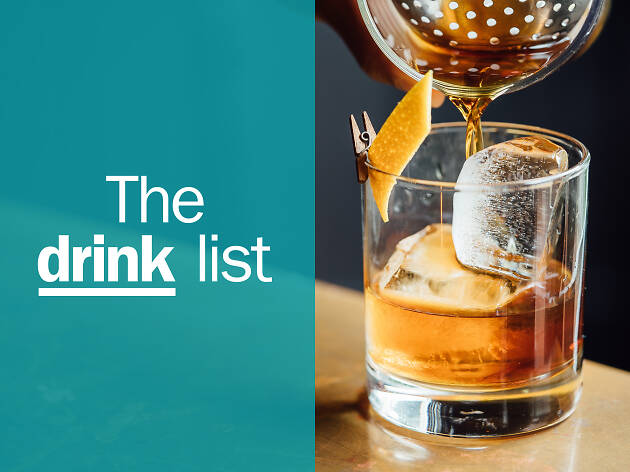 Welcome to the Time Out DRINK List, where you'll find our carefully chosen 'best of' Montreal's libational landscape.