The best things to do in Montreal this weekend
Time Out Market Montreal opening, RIDM and great live music in Montreal this weekend.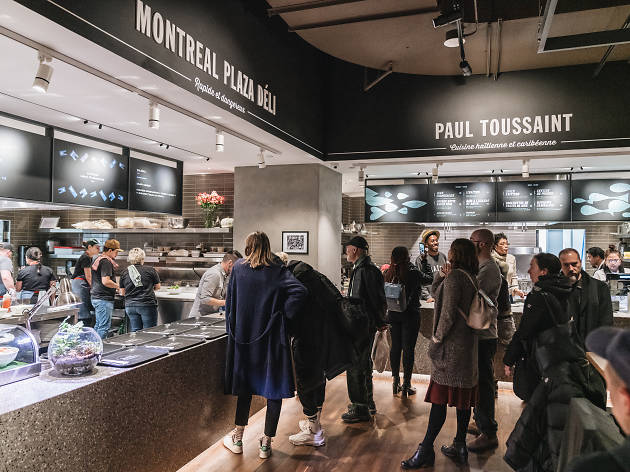 It's opening weekend at Time Out Market Montréal.The best chefs, restaurants and mixologists of the city, handpicked by our editors, are assembled under one roof are ready to go. The market is obviously our top pick this weekend, but we've also put together a list of amazing events, including the documentary festival, great live music and Expozine. If you're stopping by the market for an amazing meal or a killer cocktail, make sure to hit up the best things to do downtown, and close the night at one of the best nightlife spots. There's snow on the ground, but don't let it get you down. Start planning what to do this winter, book a ski trip or get your skates sharpened and head to one the best skating rinks in town.
RECOMMENDED: Full guide to the best things to do in Montreal
Best of the city under one roof
You've probably heard us rattling on about the Time Out Market Montréal for weeks, but we've finally got something to show for it. The market is officially open and this weekend is the perfect opportunity to check it out. Stop by for lunch, grab dinner at one of 17 restaurants run by a star-studded roster of chefs before heading out to a show downtown or stick around here and party at one of our three magnificent bars. The Time Out Market Montréal is located in the heart of the city at the Centre Eaton.
Things to do in Montreal this weekend
1
Photograph: Charles-Olivier Bourque
The Montreal International Documentary Festival (RIDM)
The Cinéma Impérial's annual Rocky Horror Picture Show screening is the largest event of its kind in North America, taking place on both Friday and Saturday night. The original gender-bending cult classic featuring Tim Curry, Susan Sarandon and Meat Loaf will be accompanied by live performances, a costume competition and more. Whether it's your first time, or you know all the classic callbacks, have extensively rehearsed the Time Warp and have had your costume and props picked out for months, everyone is guaranteed a fun time.
2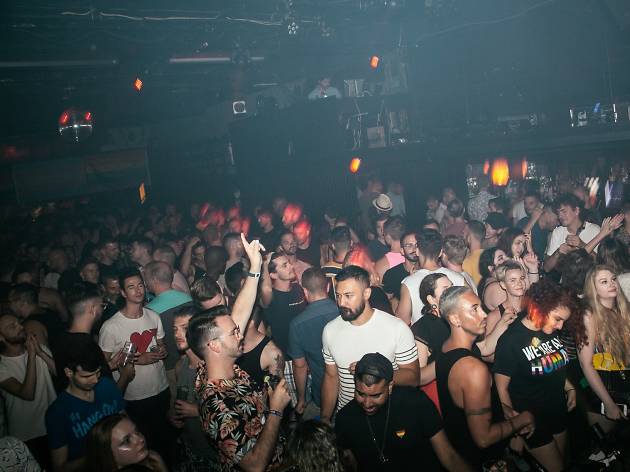 Photograph: MPU / @mpumtl
In case you haven't heard of it Mec Plus Ultra (or MPU) is one of Montreal's wildest LGBTQ dance parties, occurring monthly at Le Belmont. This November's edition is their biggest event of the year, celebrating their 11th anniversary on the scene. Resident DJs Franz and Diskommander have prepared an extra fantastic set of electro, house and gay anthems and will be accompanied by drag queens Sisisuperstar and Matante Alex, as well as a surprise aerial acrobatics performance.
3
Photograph: Owen Pallett / @owenpalletteternal
Owen Pallett at the Phi Centre
Owen Pallett has been at the heart of the Canadian and international indie scene since his second solo album (under the name Final Fantasy) won the Polaris Music Prize in 2006. Since then, he has collaborated with the likes of Grizzly Bear, Beirut, Arcade Fire, Alex Turner (of the Arctic Monkeys) and Do Make Say Think—he's even conducted the London Metropolitan Orchestra. Saturday night will be a great chance to see him perform live at the Phi Centre, along with special guest Carmen Elle.
4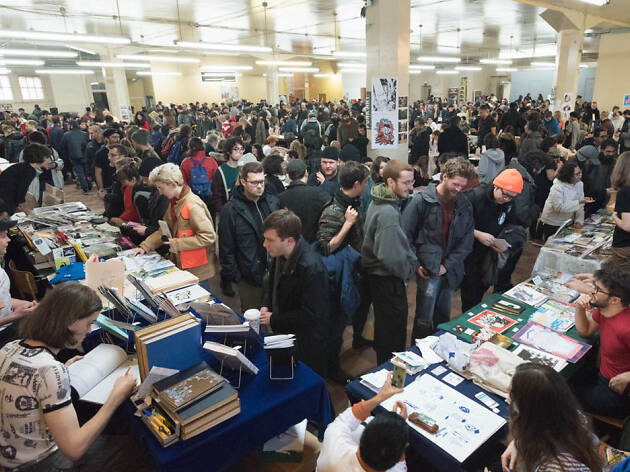 Photograph: Christina Love
Expozine is the largest small and alternative press fair in Canada and one of the largest on the continent. Just under 300 creators of all kinds of publications, in both English and French, will be selling their zines, comics, graphic novels, poetry, art publications and other works at the Église Saint-Arsène in Rosemont Saturday and Sunday. This annual event is dedicated to small publishers, self-publishing authors and artists—it's a great place to take in the local literary and art scene this weekend.
5
Photograph: Groove Nation / @groovenationmtl
Qualité de Luxe at Groove Nation
Winter is definitely here, and if you're looking for a place to warm up, monthly caribbean and afro-house dance party Qualité de Luxe is a solid bet. They've moved to exciting new digs—Groove Nation at the corner of Rachel and St-Denis—where resident DJs Poirier and KYOU will be spinning tropical beats all night.
6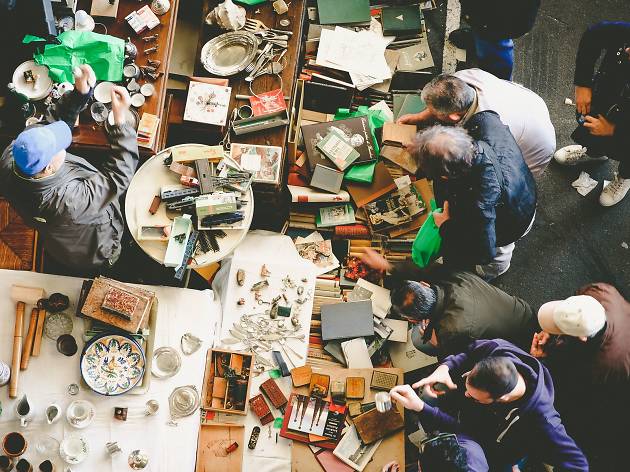 Photograph: Phad Pichetbovornkul
If you're an art lover looking for a great place to do some pre-emptive holiday shopping—or just want to increase your personal collective—head to Mile Ex cultural space Never Apart Saturday afternoon. They've put together a selection of works from their collection and collaborators, which will be on sale for one day only. There will be works of all shapes, sizes and price ranges.
7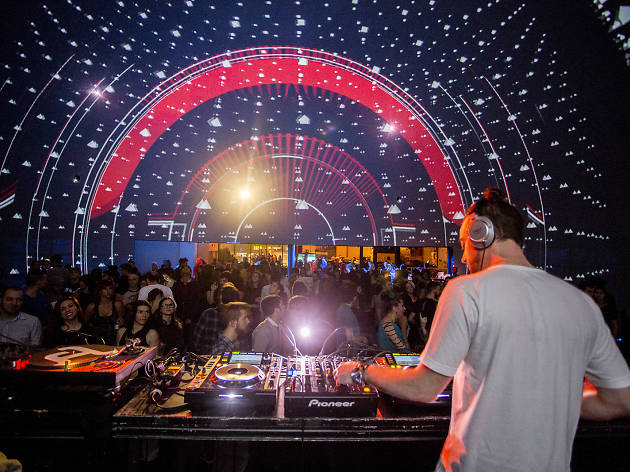 Photograph: Sébastien Roy
Art punk Ben Shemie made his name as the lead singer of local indie rock outfits Suuns and Jerusalem in My Heart. Six albums later, his solo career is now taking off with his recently released debut work Hands in the Dark. You can check out his unique mix of lo-fi, experimental pop and ambient synth Saturday night at the Société des arts technologiques along with San Francisco-based psych-rockers Moon Duo.
More great things to do in Montreal
Maximize your dime and time with the best cheap things to do in Montreal, from arts and culture to food and drink. Here's our list of our favourite ways to spend time in Montreal without spending too much of your hard-earned cash.
Here's your list of essentials for the best things to do in Montreal, from fantastic attractions to cultural powerhouses.