Things to do in Montreal this weekend
Music for all tastes, the YUL EAT festival, art expos and more things to do in Montreal this weekend.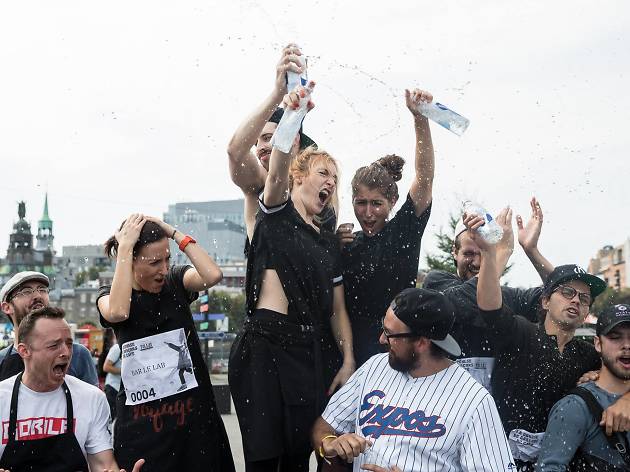 Things to do in Montreal this weekend
1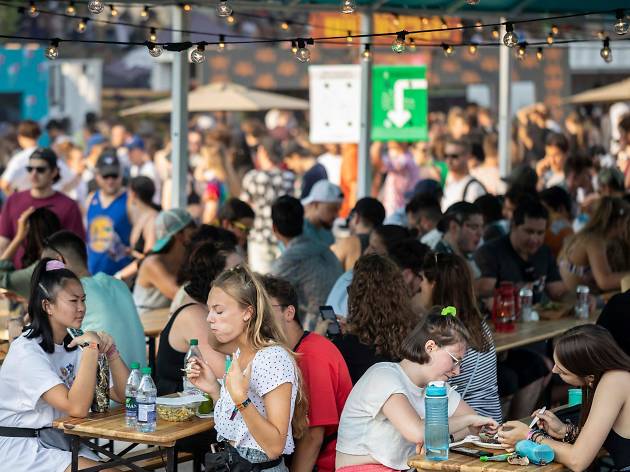 Photograph: Le Festival YUL EAT / @lefestivalyuleat
Montreal YUL EAT Festival 2019
YUL EAT Montreal is a celebration of Montreal foodie talent and know-how, with a series of workshops from major restaurant chefs and food personalities from here and abroad. Events are happening at restaurants and foodie businesses across town, so check out a coffee masterclass at Crew Café, a workshop on terrines, pâtés and rillettes at Boucherie dans la côte or learn how to make the perfect vegan brunch at Audacieuse Vanille. Free demonstrations will be taking place on the esplanade of Place des Arts, where there will also be children's activities, food trucks and bars serving craft beers and specialty wines. The annual Parcours Gourmand at the SAT features 30 food stations offering tastings from major Montreal restaurants and food and drink organizations.
2
Photograph: Art Tattoo Montréal / arttattoomontreal.com
The 17th annual Montreal Art Tattoo Show is going down Friday through Sunday at the gorgeous Windsor Station. Over 200 artists from around the world will be putting their work on display and competing for prizes. There will also be live painting, DJ sets, a bar and snacks on site. Whether you're just a spectator, a curious first timer or seriously in the market for new ink stand, you have a good chance of finding inspiration here. Entry is only 20$ per day, with discounted weekend passes available.
3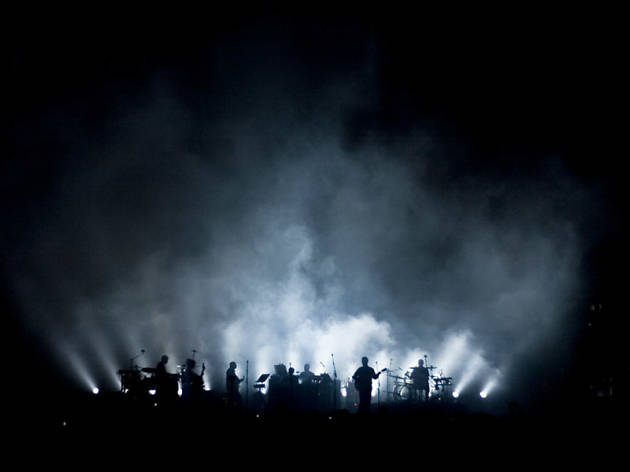 Photograph: Courtesy Flickr/CC/Jorge Barahona
Massive Attack at the Bell Centre
British Trip Hop pioneers Massive Attack are taking over the Bell Centre this Saturday. The show will be reimagining their most successful album, Mezzanine, twenty-one years after its release with a new audio-visual experience based on original samples and influences. If you get tickets for this one, you'll be guaranteed a mix of great 90s nostalgia and contemporary beats. Either way, you can always hit up the after-party at Cabaret Berlin in the Village.
4
Photograph: Andy Jon
Now that students have got their course outlines, they can start partying again, right? Well, if you're looking for a one-stop shop for weekend debauchery, there's a unique miniature music fest happening at the corner of St-Denis and Mont-Royal, Triangle Fest, featuring great local and touring bands playing four great dive bar venues, all within spitting distance of each other: Quai des Brumes, l'Esco, la Rockette and Pow Pow (aka Axe du Mal). A few dozen underground acts are playing everything from hip hop to rock, electro and folk Thursday through Saturday. Check out the schedule and plan ahead, or not—this fest is designed for bar-hopping.
5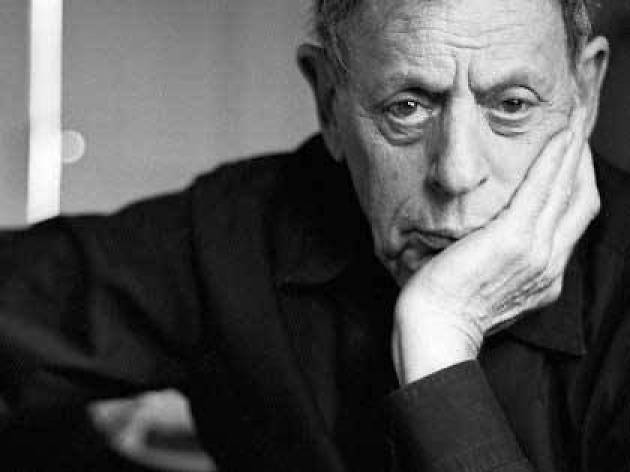 Photograph: Traquen'Art / @traquenart
Philip Glass' Koyaanisqatsi Live at the Maison Symphonique
The Philip Glass Ensemble are celebrating their 50th anniversary by kicking off a special tour right here in Montreal. Koyaanisqatsi Live is a performance of the award-winning 1982 cult experimental film by Godfrey Reggio. The soundtrack (originally composed by Glass), will be performed over a screening of the film in the Maison Symphonique. The venue has some of the best acoustics in town, so get ready for a whirlwind of time lapse montage and modern symphonic majesty.
6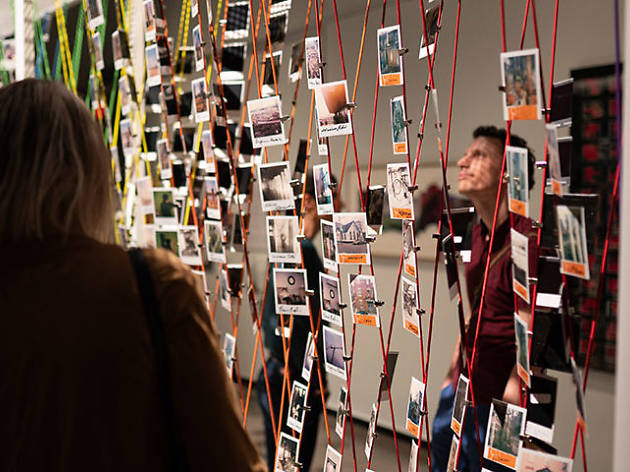 Photograph: McCord Museum, The Polaroid Project / musee-mccord.qc.ca
The Polaroid Project at the McCord Museum
Since its invention in the 1940s, the Polaroid camera has seen its ups and downs, from its 1970s heyday to its disappearance in the early digital era, followed by a recent resurgence via Instagram and analog nostalgia. The Polaroid Project at the McCord Museum is a retrospective of art created using instant film cameras and chemical packs with major collections from MIT and Vienna's Westlich Centre for Photography, as well as a participatory photo wall where the audience can post their own pics. Sunday is the last day this temporary exhibition runs, so don't wait to check it out.
7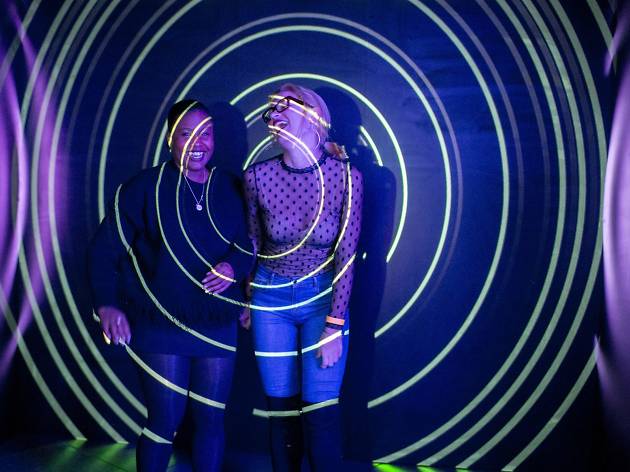 Photograph: Sébastien Roy
The Musée d'Art Contemporain's biannual Nocturne is on Friday night. For these events, the museum stays open until 2 a.m. with food and drinks on site as well as artists and curators. It's a chance to take in contemporary art in a social setting and have a unique access to the people who make it. Exhibitions by Francis Alÿs and Rebecca Belmore are on display at the moment, as well as a video work by Ragnar Kjartansson in collaboration with indie group The National. Friday's Nocturne features DJ sets by M. Bootyspoon, Clickbait and Bamboo Hermann, as well as an art workshop, collective mural and interactive tours.
More great things to do in Montreal
Maximize your dime and time with the best cheap things to do in Montreal, from arts and culture to food and drink. Here's our list of our favourite ways to spend time in Montreal without spending too much of your hard-earned cash.
Here's your list of essentials for the best things to do in Montreal, from fantastic attractions to cultural powerhouses.