Time Out Market Montréal x LNDMRK are inviting you to step into an immersive artistic experience called Cabaret Croquis this March.
We're talking about art, music and lots of fun.
Get ready to meet 10 local artists, including Chien Champion, whose recent collaboration with Nike (A.K.A. the Montreal Bagel Dunks) went viral.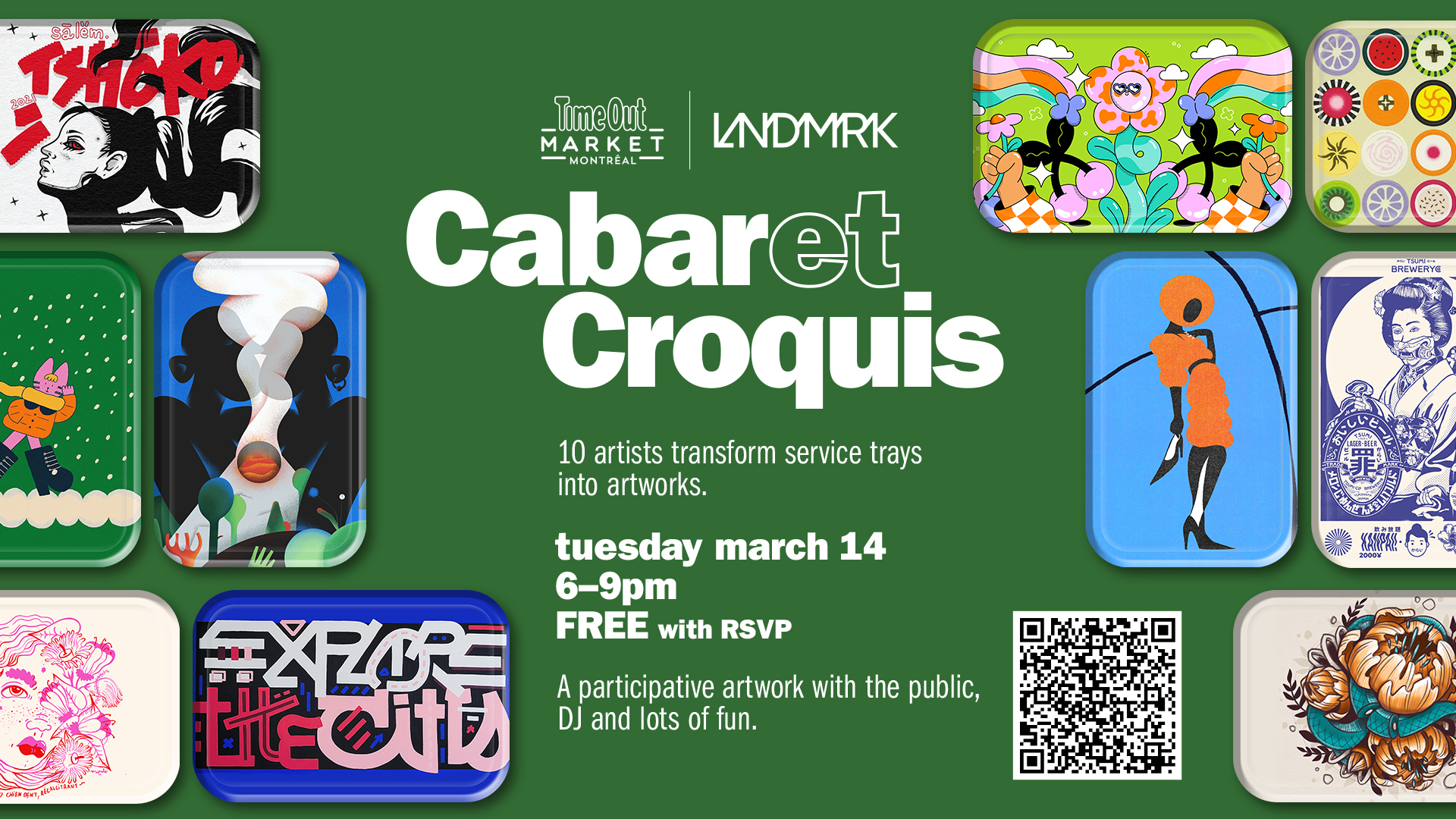 What is Cabaret Croquis?
Ten local artists will come together at Time Out Market Montréal's bar to transform the Market's food trays into works of art. The theme is "Calypso Green, White and Black", and there will be opportunities to purchase artwork throughout the evening.
View this post on Instagram
Come for the art and DJ's and stay for the good times.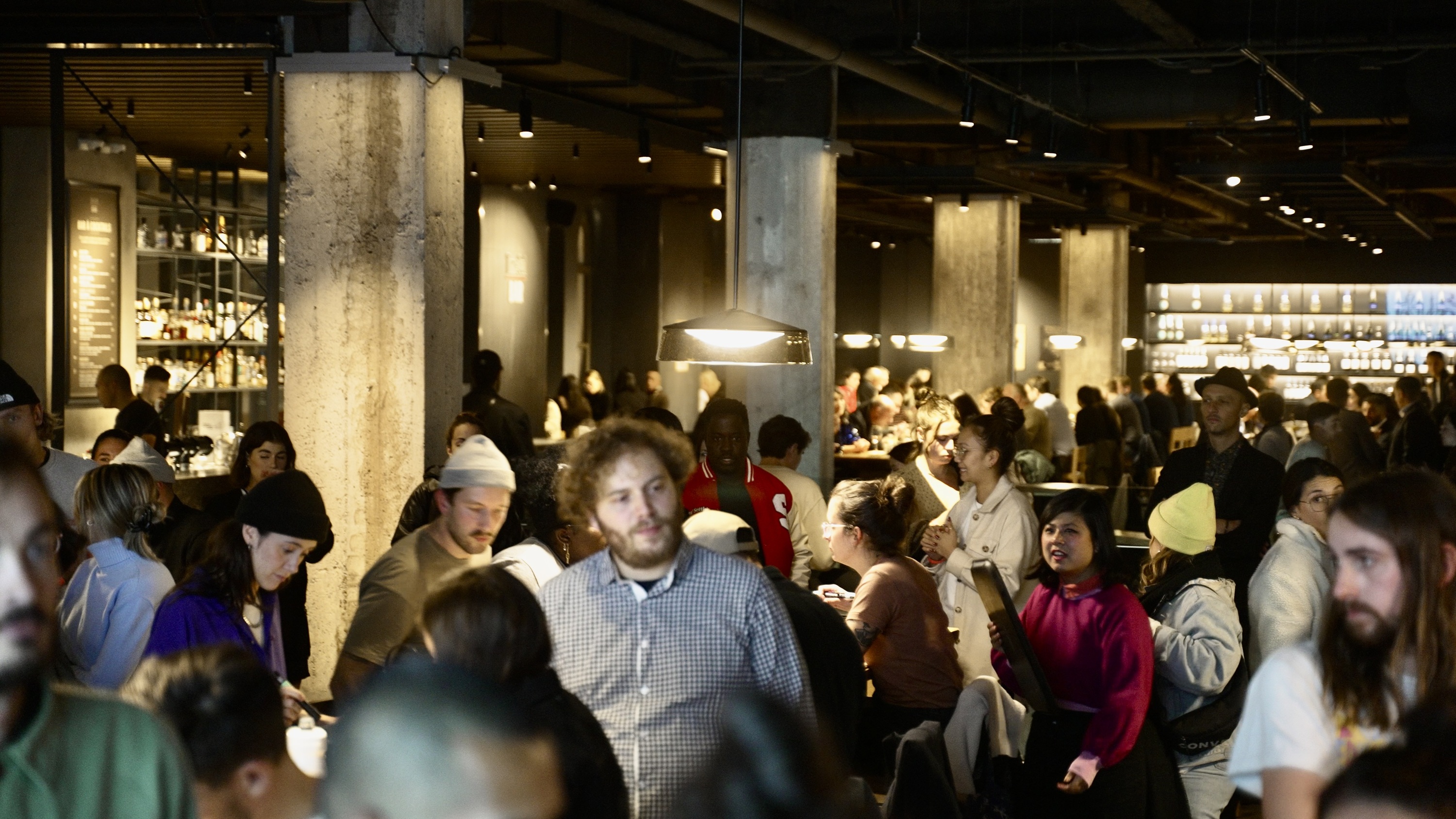 When is Cabaret Croquis?
Come to Time Out Market Montréal on Tuesday, March 14, 2023, from 6-9 p.m. to experience a live, unique artistic happening. Some trays will be sold exclusively at the Market, and the top three trays will be voted on (the winning tray will be on display in the Bar at Time Out Market Montréal).
What is Cabaret Croquis?
10 incredible artists will use their creativity and talent to give a second life to the Time Out Market Montréal food trays. This second edition's theme colours are Calypso Green, White and Black. The public will have the opportunity to see the artists at work, interact with them and purchase unique works of art throughout the event.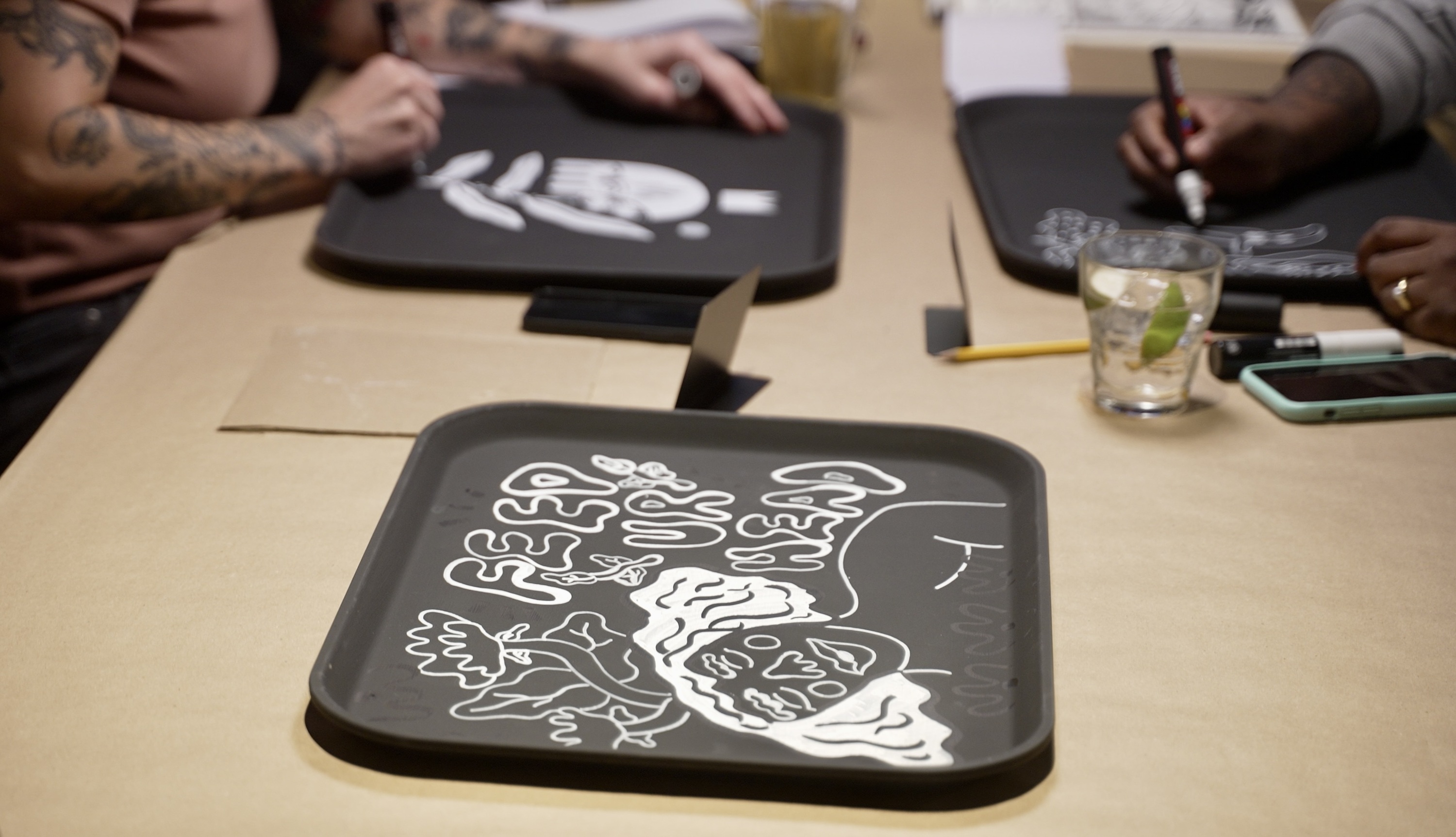 This event provides a unique opportunity for artists of all levels to hone their skills and connect with Montréal's creative community. It will be an unforgettable night filled with artistic inspiration and entertainment—perfect for anyone looking to discover new forms of art, engage in live sketching, and enjoy the talents of Montreal's vibrant artistic scene.
What artists will be in attendance?
The ten visual artists include:
Chien Champion (the artist who created the design for Nike's Montreal Bagel Dunk shoes!)
Where can I reserve my free ticket?
To reserve your free ticket to this fun, artistic event, click on the link here.
For more information about Time Out Market Montréal, click here.
RECOMMENDED:
Complete guide to the best things to do in Montreal
Best free things to do in Montreal
Best cheap things to do in Montreal