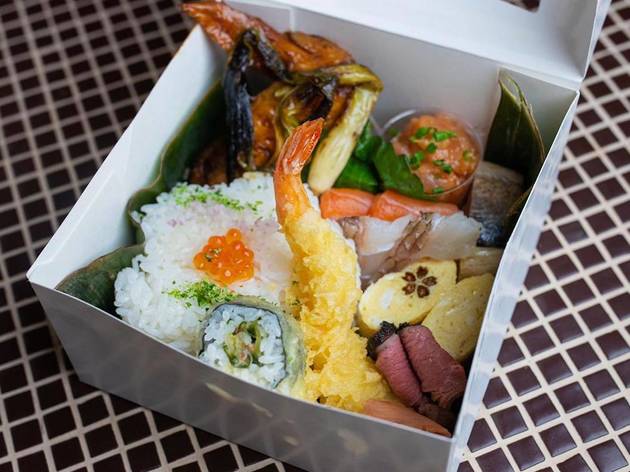 The best new restaurants in Montreal: October 2020
As the seasons change, so too does our list of the best new restaurants in Montreal—mix things up by visiting these noteworthy names
UPDATE, October 2020: Hats off to all of the best new restaurants in Montreal, run by restaurateurs and chefs who are bucking the public's doubts about starting up new businesses and giving it their all with fresh, mouthwatering concepts. We're covering them here and featuring their names in our Love Local section, where we push support for local businesses keeping our city vibrant. Plus, you won't find anything here older than six months since opening, ensuring a fresh selection.
From bold creativity to traditional homages, the best new restaurants in Montreal are where you'll find some serious quality from places that have recently opened. We won't deny that the city's best restaurants—especially the ones closest to Michelin star restaurants that Montreal's got—are time-honored places to dine at, but who's next in line to join those ranks? Locals know (and tourists want to know) all the classic spots for iconic Montreal food like the best poutine, the best bagels, the best Portuguese chicken or the best delis for smoked meat in Montreal, but there's always some novelty looking to get a foothold here and catch our attention.
RECOMMENDED: Full guide to the best restaurants in Montreal
Where to find the best new restaurants in Montreal
More of the best restaurants in Montreal
Welcome to the Time Out EAT list, our handpicked 'best of' selection of Montreal's culinary delights.