The best new restaurants in Montreal right now
Our monthly guide to the best new restaurants in Montreal features the latest and greatest in town, tried and tested and tasted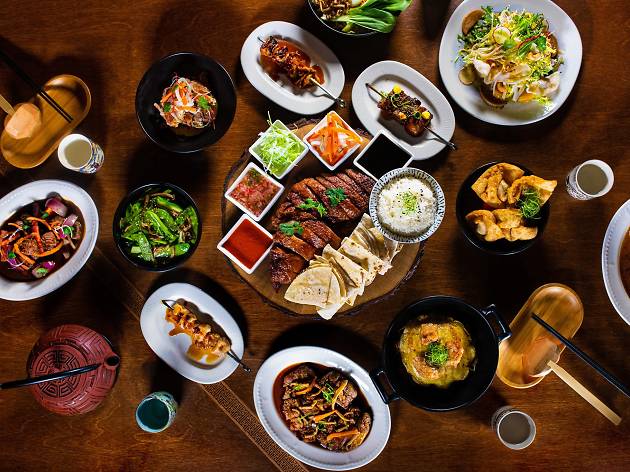 January 2020: The best new restaurants in Montreal continue to impress, even in the slower months of winter. Alumni from some of the hottest kitchens in town are creating new projects left and right, some seriously tasty Thai is on horizon, and carb-loading on huge chicken parm sandwiches—there's no better time than now to get out and try something new, and we've eaten our way through the new names to bring you the best of them. You won't find anything here older than six months since opening, ensuring a fresh selection. This month's refresh says 'so long' to Verdun's fine dining luminary Beba, the seasonal Italian kitchen of Antonietta, delish pies at Vesta, desserts all day at Ratafia and massively elevated pub grub at Parliament; they're all still fantastic, but we're making room for new names.
Whether they're on the cutting edge of creativity or serving solid traditional cuisines, the best new restaurants in Montreal are where you'll find gamechanging quality. We won't deny that the city's best restaurants—especially the ones with Michelin-worthy experiences—are always worth a visit, but who's going to be next in line to join those ranks? Locals know (and tourists want to know) all the classic spots for iconic Montreal food like the best poutine, best Portuguese chicken or best delis for smoked meat, but there's always a new name looking to catch our collective eye. Try these places on for size if you're wondering who's shaking things up these days.
RECOMMENDED: Full guide to the best restaurants in Montreal
Best of the city
Our local editors have spent months handpicking and gathering the best of the best restaurants and chefs together onto one central stage, Time Out Market Montréal. It's a 40,000-square-foot culinary and cultural destination that's centrally located downtown in the Centre Eaton de Montréal—the biggest in the city of its kind—stocked with 16 eateries, three bars for beer, wine and cocktails (plus non-alcoholic options), a demonstration kitchen to both see and taste some culinary action, a cooking school to learn new tricks and techniques, a retail space, and cultural spaces devoted to art, music and more. Our mission is simple (but spelled out here): If we discover something in the city that's great, it goes in our media and magazine; if it's unforgettable, it goes in the market.
Where to find the best new restaurants in Montreal
1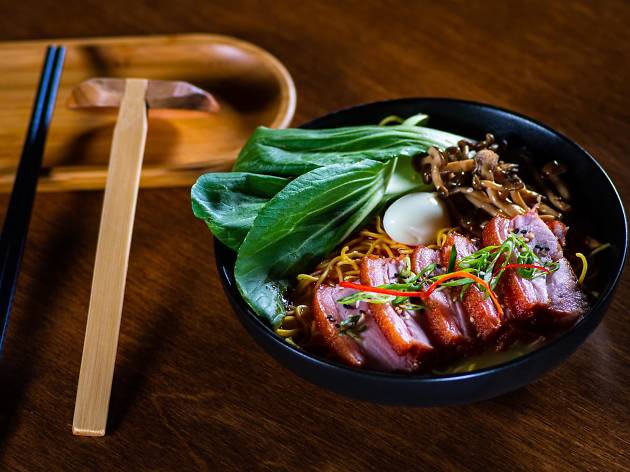 Photograph: Chifa
One of the most hotly anticipated openings of the end of 2019, this Chinese-Peruvian restaurant from chef Marcel Larrea of Tiradito (known for Nikkei or Japanese-Peruvian cuisine) has made an awesome impact on downtown. With a sleek bar setup featuring as much fusion in its design as there is in the food and mixology, it's one of the sexier new restaurants on the scene right now. Pisco cocktails with softshell crab? Five-spice fried chicken with a cold pint or can of Inca Cola? BBQ duck taquitos or catch of the day ceviche with wine? Yes, yes, yes.
2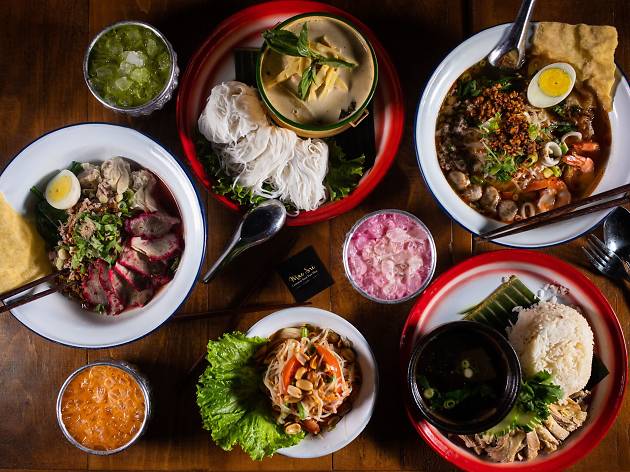 Photograph: Mae Sri
If you were a student, you were probably focused on finals, or just your average Montrealer looking forward to turkey and pie during Christmas. That said, you probably missed on this casual kuai tiao counter opened up by the local Thai chef Pamika Sukla in the McGill Ghetto. A counter service restaurant selling noodle dishes, soups and a range of starters that seldom break $15, everything here's a fresh (and spicy) breath of air in the area. We recommend the fried chicken salad or any one of the flavour-packed soup, or a solid plate of pad thai.
3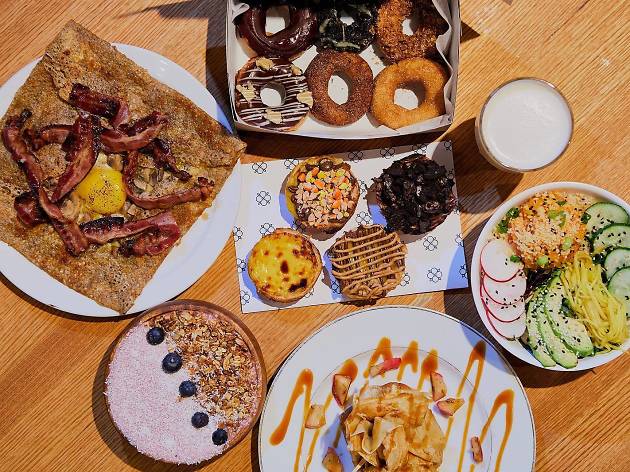 Photograph: Pété Photographie
We'll always be the first to tout the democratized fine dining you'll find at Time Out Market Montréal, of course, but if you're looking for more of a spot with street food flair? You go here. Le Central touts 25 spots in total that includes some notable upstarts from around the city (Heirloom for pizza, Misoya for ramen, Trou de Beigne for donuts, Le Super Qualité for Indian, La Capital for tacos) while acting as the springboard for all-new operations (the Laotian Thip Thip, Chinese fried chicken from Ho Lee Chix, Italian eats from Ragu). With a few months under its belt, it's proved itself to be an excellent bite.
4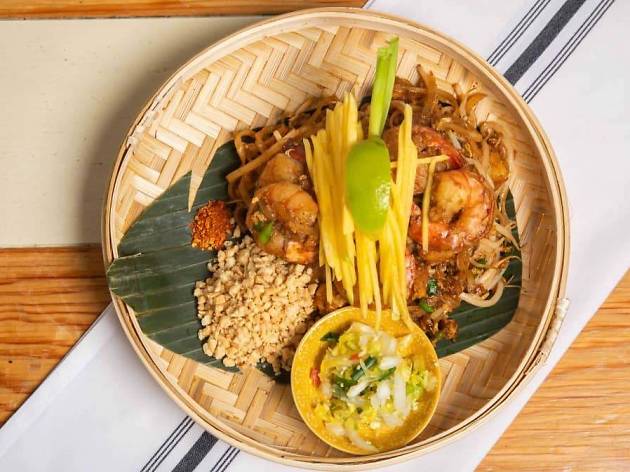 Photograph: Kwai
While we thought Lavanderia was a smash hit and a refreshing face on the steakhouse scene, it seems Antonio Park felt otherwise. Instead, the famed local chef's taken the space in a new direction with a Thai restaurant serving brunch, lunch and dinner. Sometimes inspired and sometimes traditional, if you want to know what they're wokking with, that means lemongrass-grilled steak with eggs in the morning, green and red curries or wok-fried noodles for lunch, chicken satays with peanut sauce and fried sea bass for dinner and coconut crème brûlée for dinner.
5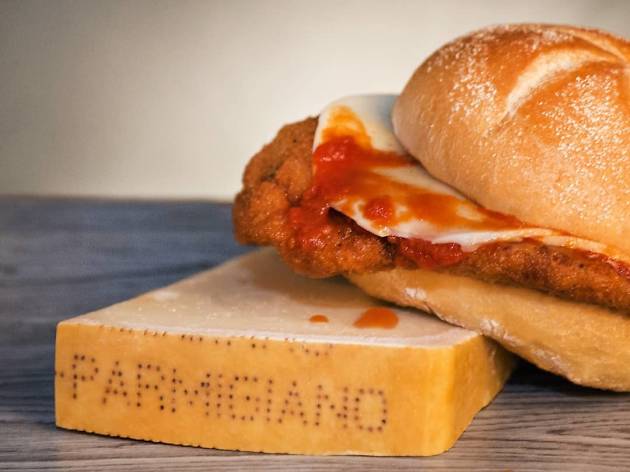 Photograph: California Sandwiches / @californiasandwiches.mtl
An Ontario-based chain for New Jersey-style sammies of Kaiser buns loaded up with provolone and meatballs, chicken or eggplant parm and ladels of marinara (with add-ons like peppers and mushrooms) now boasts an address in the Latin Quarter. Going for barely over $10, the sandwiches here easily make for a meal—making it a shoe-in for UQAM students if the name won't offend too much. Really, there's not much more to them than this, but since they tried to open in this city 15 years ago, let's see if this bite really takes hold this time. We think it's worth it.
6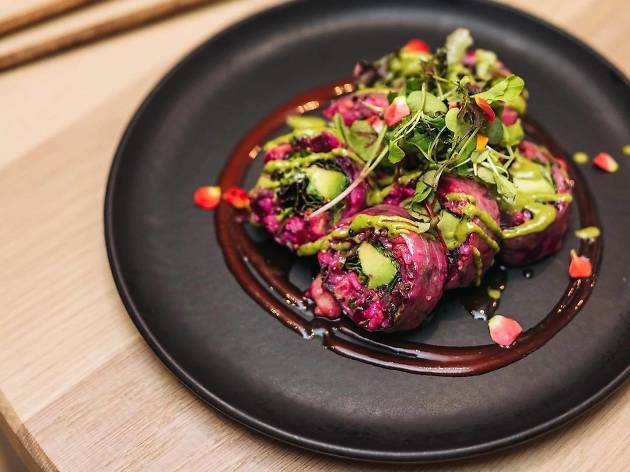 Photograph: Bloom Sushi / @Bloomsushi
The chic vegan dining darling LOV and the vegan sushi champs at Sushi Momo have combined forces to deliver the best of both worlds: Umami-packed offerings like gyoza, tempura and huge sushi platters—all without any animal products. Sake selections and cocktails help to keep up luxurious appearances while you're tucked into dinner at this restaurant's hole-in-the-wall location with none of the cheap or dirty hole-in-the-wall trappings. If you're wondering if it's anything like Sushi Momo, expect something that's far more sleek while easily expecting the same great tastes; just none of the line-ups.
7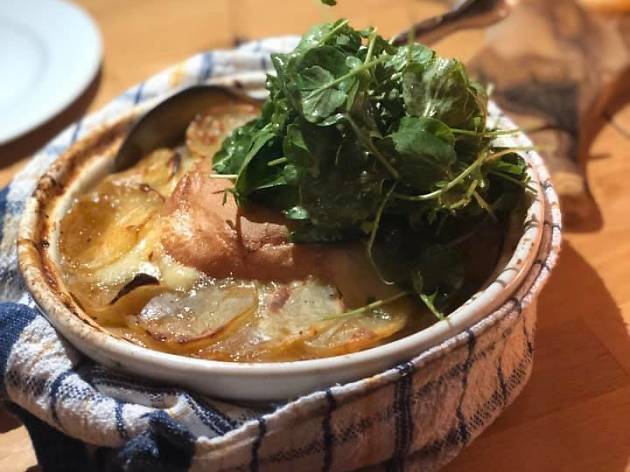 Photograph: Coeur De Loup / @coeurdeloupmtl
The latest from the owners of the Plateau's Chasse-Galerie and chef Fabrizia Rollo, this bistro is now going at full tilt with menus full of the richer and saucier sides of French cuisine, coupled with Italian paisano options. Order up a flaky Niçoise pissaladière pastry stuffed with caramelized onions, but save space for mozzarella in carrozza for that decadent cheese pull; take turns dipping spoons into an earthy parmentier with sauce lyonnaise, but don't skip the chef's contorno of succulent lamb with a warm salsa verde. Cocktails here still need some work, but the wine list more than makes up for it.
8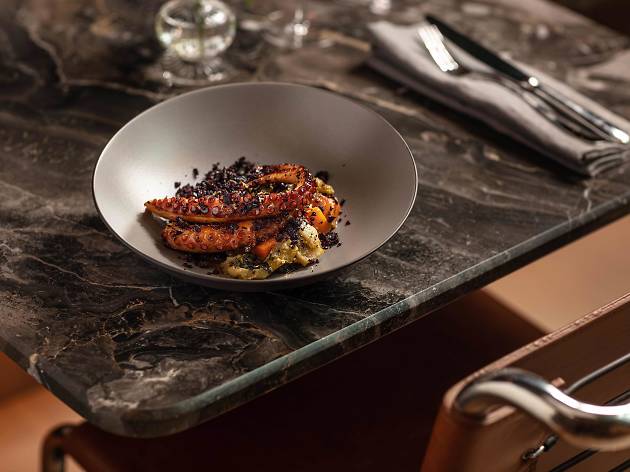 Photograph: Jean-Sébastien Senécal
When the Plateau's Lili Co. closed its doors last year, the loss was palpable. Chef David Pellizzari's methods and creativity were something worth celebrating; that's why his new tenure at the revamped Le Germain hotel in Downtown Montreal is excellent news: Not only can we once again taste his fantastic food, but it comes with a lot of classic French inspirations, from escargot and frog legs to rabbit à la royale and a panisse recipe we go absolutely crazy for. Pair that with some sleek cocktails from the Flâneur Bar Lounge downstairs or a glass of cava, and you'll be considering booking a staycation there before too long.
9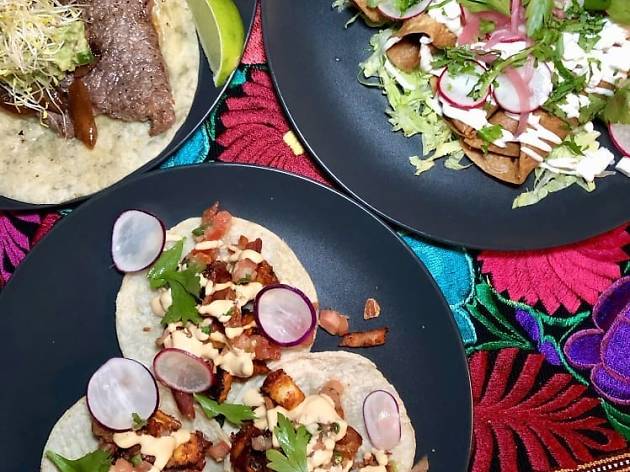 Photograph: La Cantina / @lacantina514
T&T Tacos and Tortas is already well-known in the Plateau for providing us with some of the best tacos in Montreal, so it's no stretch of the imagination to expect good things from their new, fancier take of Mexican food. Octopus tostadas with avocado crema, sirloin tortas with Oaxaca cheese, chicharrones, toasted grasshoppers with chipotle; with the guiding principle of bringing solid Mexican eats to the city core, we expect this will be one of the best restaurants in Downtown Montreal in no time.
10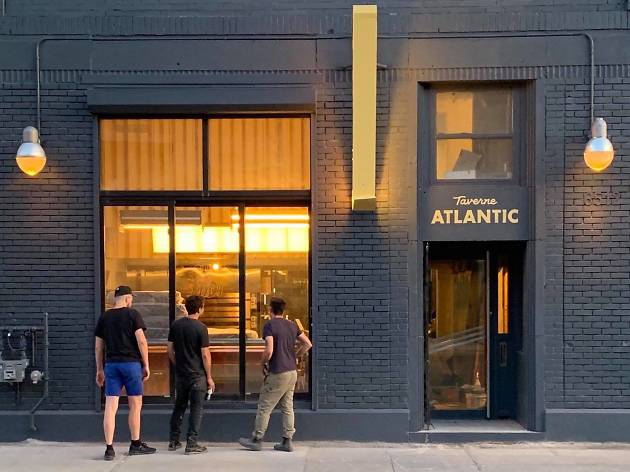 Photograph: Taverne Atlantic
Among the massive amount of openings we've seen north of Mile End, this one's a spot we're exceedingly excited about. Coming from the folks behind Dominion Sqaure Tavern (an excellent cocktail bar and one of the best restaurants in Downtown Montreal), it's a good spot to grab brews as you dig into the menu of the bar's resident casse-croûte Chez Eddy for pizza, poutine, or—why not—pizza poutine.
11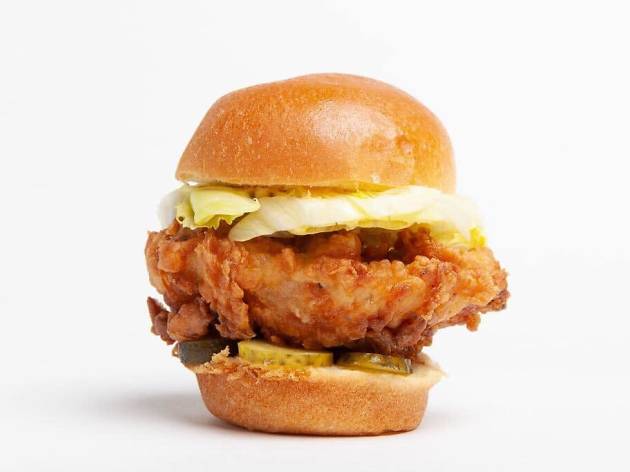 Photograph: Xavier Havitov
It's all about location, location, location, and we could tell from first glance that this fried chicken-forward restaurant was going to bring even more much-needed casual eats to Outremont. Buckets o' boneless bird are a drawcard here, but nothing beats a solid fried chicken sando either, especially when it's coming from Soubois chef Guillaume Daly and head chef Cosmas Arroyave—who's got Michelin-starred restos from Osaka and Denmark on his CV—alongside other owners. To top it all off, there are local beers and natural wines to order up with your snacks.
12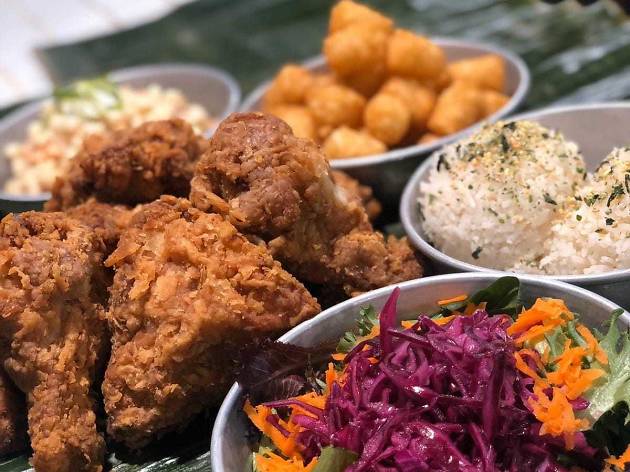 Photograph: Le Petit Vibe / @lepetitvibe
While we won't turn down a bowl of fresh poke when it's offered to us, we'll admit it's become more of a fad in this city than an upward trend; that's what we thought, anyway. This Hawaiian-Filipino establishment demonstrates that poke bowls still have legs, in addition to how this place serves up a lot of Filipino classics like lechon, lumpia, sweet BBQ skewers and more in addition to musubi proper. Bonus points go to Junior's former chef Ryan Oabel making these recipes, as well as the Dole Whip they're serving, where frozen pineapple chunks are turned into an addictive soft serve ice cream.
13
Photograph: Hello 123 / @hello123forever
Some say 2019's the year of the vegan, and with arrivals like this one, we're inclined to believe it. While slightly related to the Toronto-based operation Hello 123, it's anything but: A raw wine bar that places emphasis on vegetables and what can be done with them. Chef Gabriel Aubé (known for work at Hélicoptère, Au Pied de Cochon and Boullion Bilk) is at the helm of the kitchen, and that means plates are bold, beautiful and bursting with flavour. Now that we're in the colder months, hearty root vegetables are sure to take place on plates in the best of ways.
14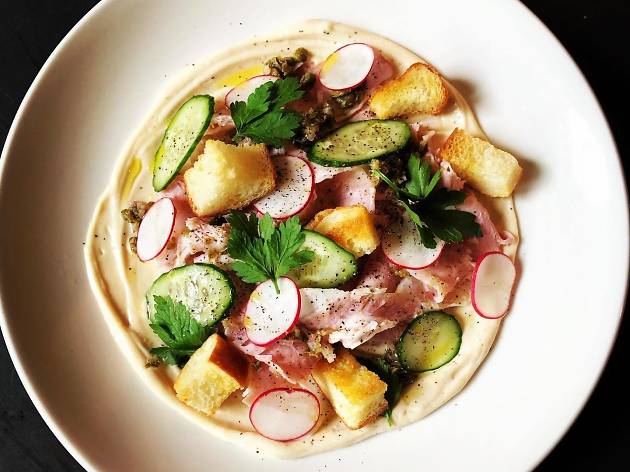 Photograph: Capsa / @capsabox
Yet another reason to plan a staycation at the Boxotel comes from its new restaurant headed by Hugo Potvin of Tapeo and Les Fillettes, Vanessa Gomes of Buvette Chez Simone and Dany St-Pierre dropping in from time to time. Their menu comes with Portuguese inspirations and applications, from a Francesinha sandwich to amêijoas à bulhão pato (clams with white wine sauce) with braised pork in the mix. Just as good for snacks and lunch (services stop at 3pm), the brunches are your best bet with options like poutine tater-style bites or two-egg platters followed by Portuguese "dream" fritters rolled in sugar and cinnamon.
15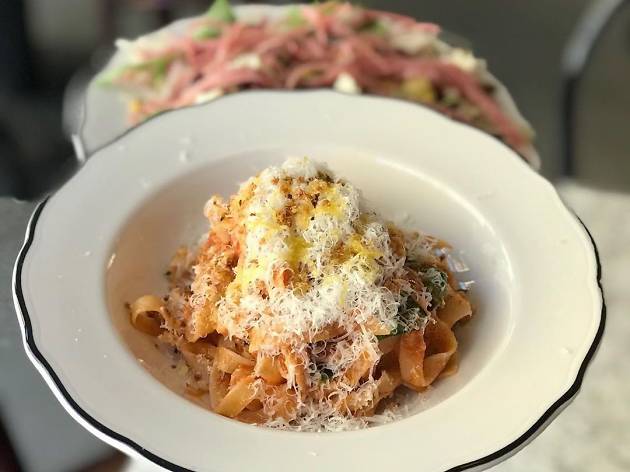 Photograph: Mano Cornuto / @manocornutomtl
The cumulative project between four owners with experience from Garde-Manger, Le Bremner, Crew Café and Monkland Tavern, this straightforward Italian eatery is making us think we shouldn't write off Griffintown for dining out just yet. Natural wines to knock back, veggie and meat sandwiches on hot-outta-the-oven breads, fresh pastas? Served with cocktails and coffee in a casual café setting that engenders a strong neighbourhood vibe? Yes please. Mano Cornuto's address may have been flipped a couple times in the past, but we're expecting this one's here to stay.
More of the best restaurants in Montreal
Welcome to the Time Out EAT list, our handpicked 'best of' selection of Montreal's culinary delights.