Welcome to the Food Envy series, where we take a look at some of the dishes we've particularly enjoyed at Time Out Market Montréal because we think you'll love them as much as we did. This week, we're talking up Le Blossom and their neo-Japanese kitchen that's combining two different Japanese techniques to create their tuna Oshizushi-Aburi.
Let's get one thing straight: While oshizushi is a variety of sushi that's pretty common in Japan, it's more rare here in Quebec. It's a technique that consists of layering two strips of fish and pressing it firmly into a mold with rice.
Then there's aburi style sushi, similar to nigiri sushi, except that the fish is flambéed with the help of a torch just before serving.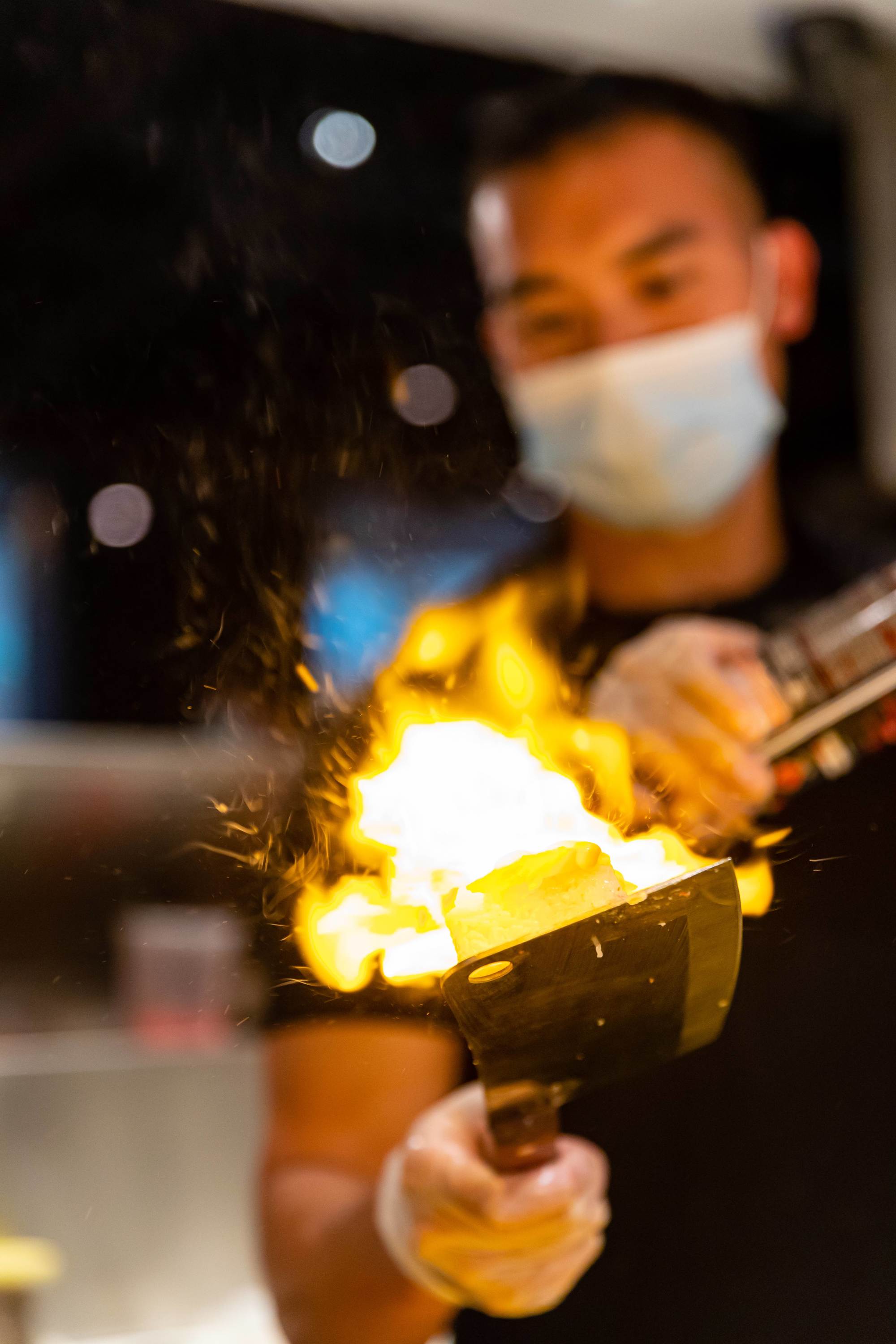 Now that you know oshizushi and aburi sushi, imagine the two of those techniques combined: That's the signature creation that Le Blossom is serving up at the Market.
But what about the taste? If you like sushi with a twist, there's no question: You'll love it. It's best of both worlds, thanks to the two tuna strips of just the right thickness, the second of which is flambéed at the last second to add an aromatic complexity to the dish (Maillard reaction FTW!) and an additional texture to the rice with "burnt" seasonings.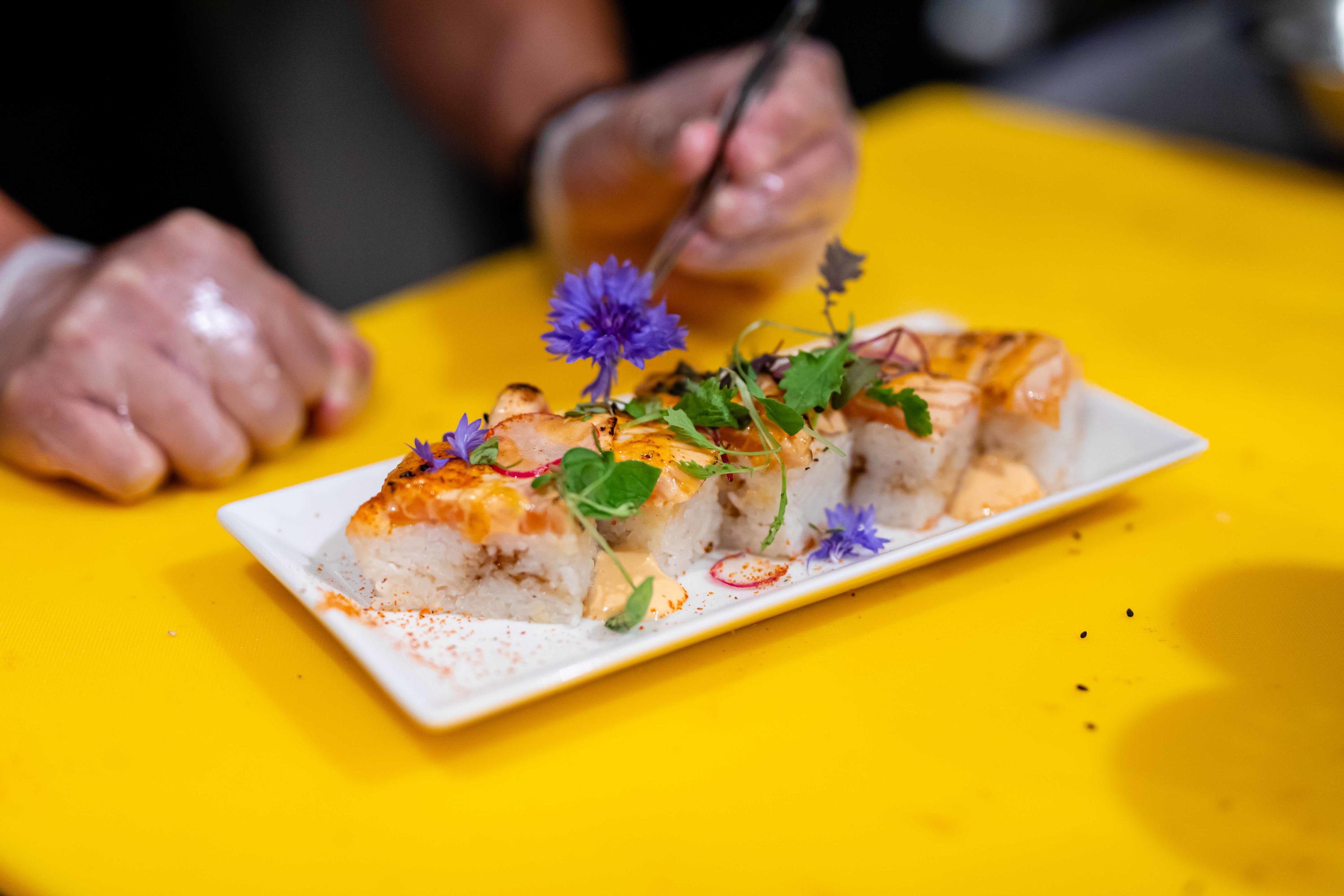 It's more than just food that's burnt on purpose, though: Le Blossom adds a few toppings which, at first glance, may seem superfluous but add value to the look and taste: Crispy tempura chips, nasturtium flowers for a tangy and lemony touch, and a spicy mayonnaise for roundness. The classic soy sauce-marinated ginger-wasabi trio are also present on the plate for some extra tastes.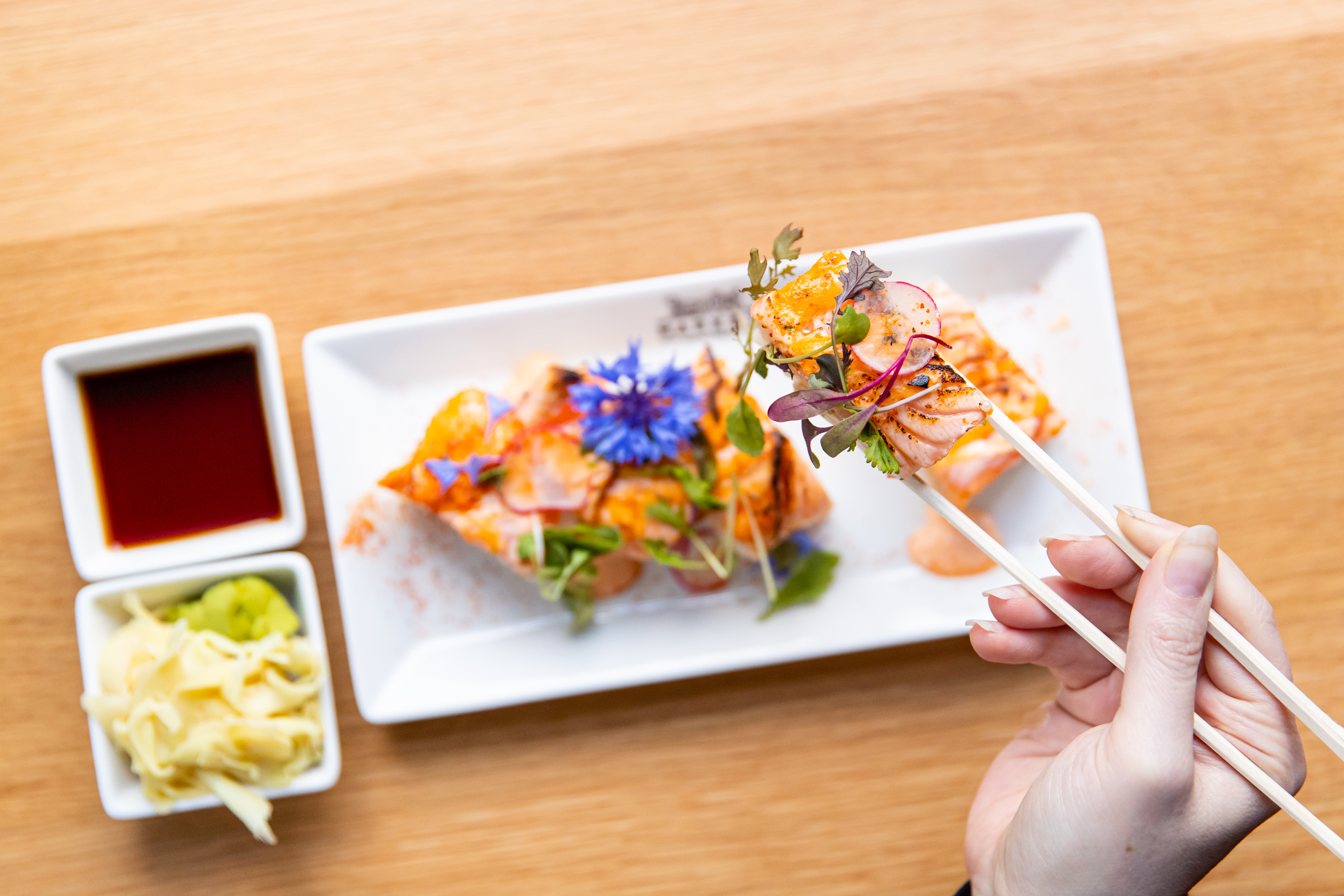 With five pieces of oshizushi-aburi per serving, it's a light lunch, or an appetizer that will not feel like a bottom layer of cement in your stomach at all. Rather, it'll make you want to go for round two at Blossom—or to test one or two other counters at Time Out Market Montréal. You do you!
The latest from Time Out Montréal
- The best new restaurants in Montreal: July 2021
- Here's how to get free tickets to see the Habs game screening tonight in downtown Montreal

- Take a look inside Time Out Market Montréal, now reopened in the heart of the city

- Piknic Électronik's summer dance parties return to Montreal this weekend
- Time Out Market Montréal is starting a summer season of culture with a gallery