If you haven't wrapped your mouth around one of Bossa's next-level sandwiches you don't know what you're missing.
The beloved family-run Verdun institution—with a second spot in Rosemont—is bringing its sandwich magic to downtown's Time Out Market Montréal this month, and we are counting down the days.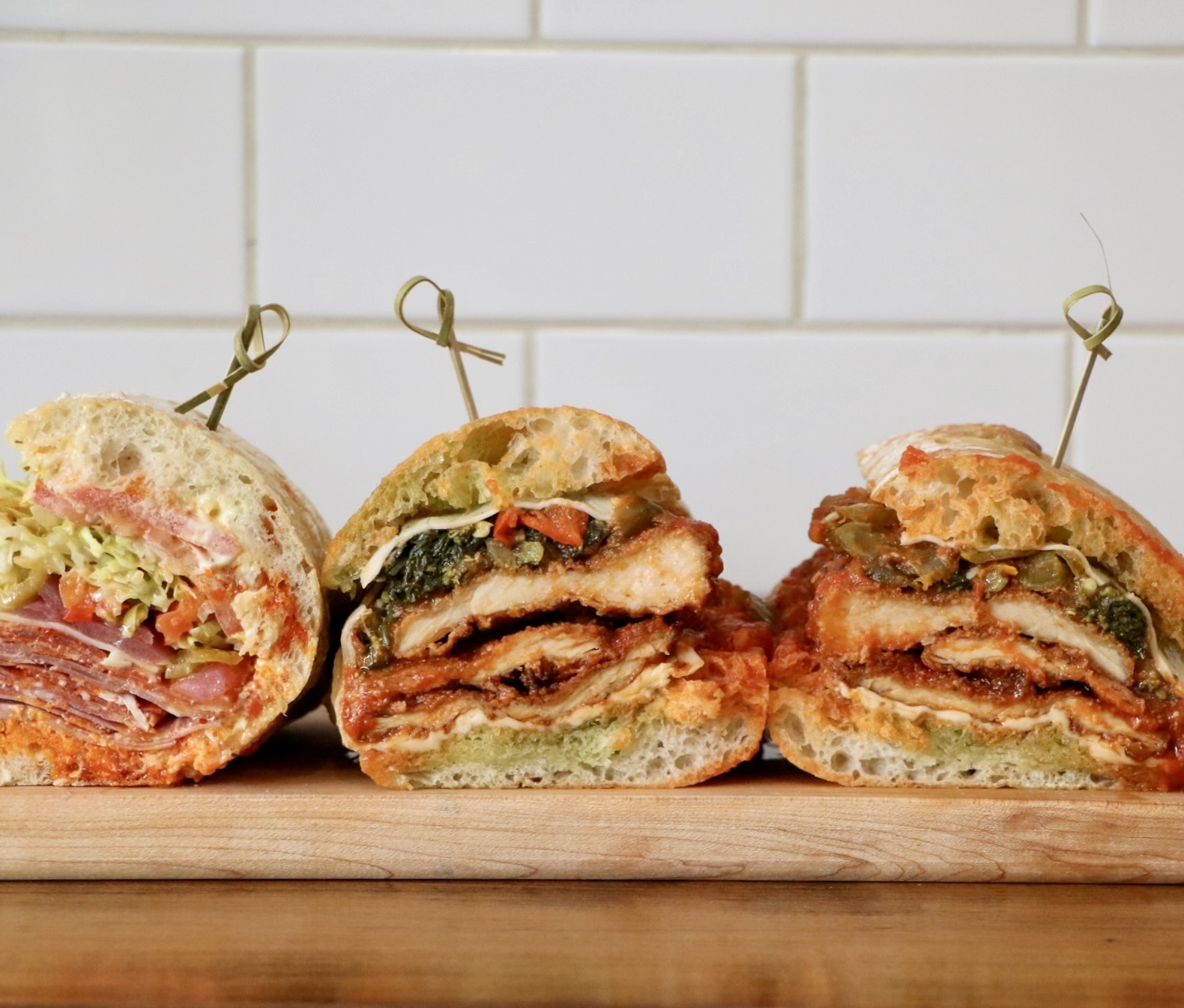 Bossa is where fine Italian grocer (think curated selection of unique imports) meets ready-to-eat sandwich counter ((picture layers of provolone, porchetta, caramelized onions, hot peppers, eggplant and slaw drenched in aioli). The shop's perpetual line-up outside tells you everything else you need to know.
Bossa chef and restaurateur Daniel Lo Manto had been working in Verdun restaurants and kitchens for years, and rue Wellington—ranked world's coolest street by Time Out's recent Index—was his stomping ground. Fast forward to 2018 when Daniel and his mother, Teresa Vescio open up a grocery store with a ready-to-eat counter, starting with just a handful of sandwiches on the menu. A fire two months after opening forced them to close their doors, but Daniel and his mother took that time to shift their business model to focus more on their stellar sandwiches.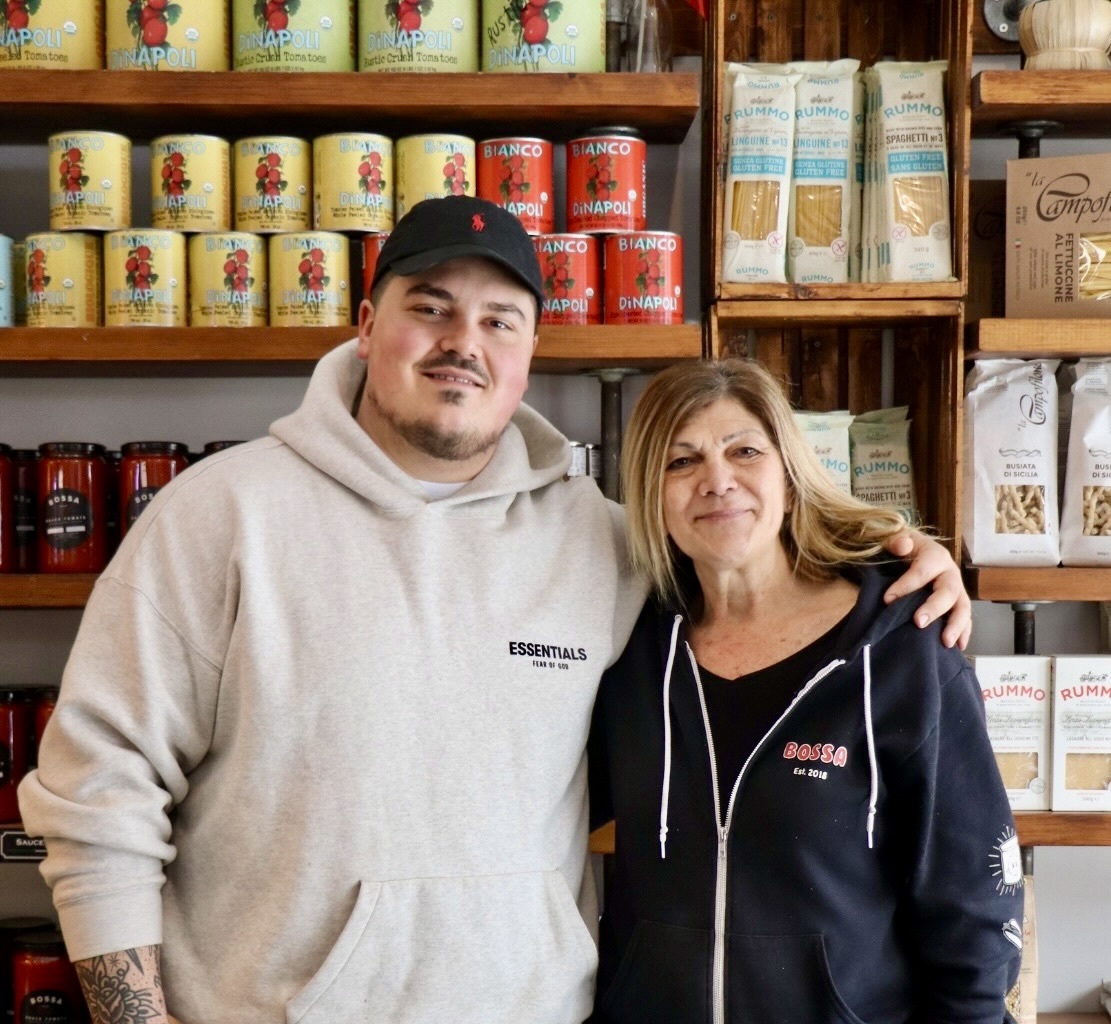 All in the family
Partnering with his mother, Teresa, is what Daniel describes as "the Italian way" but it was also the smart choice. In addition to Teresa's business acumen and shared passion for Italian products, they both saw an opportunity to create something that didn't exist in Verdun at the time—there were very few restaurants on rue Wellington in those days, and nothing Italian. When asked where Daniel got his passion for cooking, Therea jokes: "Not from me! It's in the blood, but skipped a generation."
Enter Daniel's grandfather, who is 85 years old and still cooking. Daniel credits him for his love of food, along with Joey d'Alleva, the owner of Rita (and Daniel's neighbour growing up) whom he worked for and learned from over the years. "As a teenager, my grandfather used to wake me up at 6 a.m. on a Sunday to jar tomato sauce. All I wanted to do was sleep in!" Daniel shares, laughing.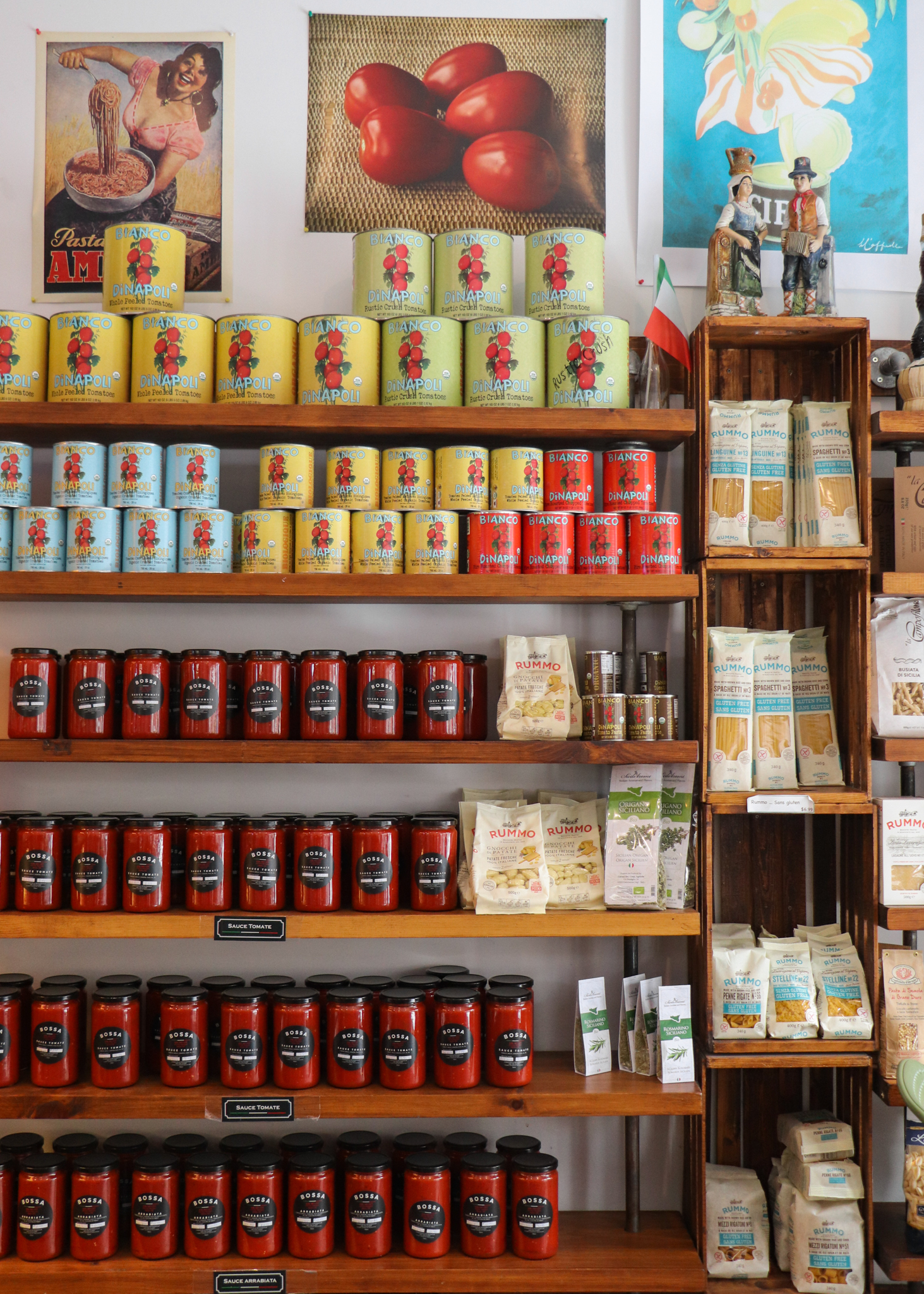 Secret sauce
Because Daniel and his mother both grew up making sauces with his grandfather, starting with a homemade tomato sauce was a natural beginning for Bossa. Making it all from scratch is what sets Bossa apart: Fresh, homemade ingredients like in-house sausages, meatballs and porcetta that focus on quality and not quantity. The selection is tight because it's made on-site.
A perfect example is Bossa's Sunday sauce—a labour intensive affair involving almost 30 steps. "We're probably not even making a profit on it," jokes Daniel. "But it's very important to me and my family. Growing up, this sauce would always be served on Sundays with pork, beef, sausages and meatballs."
The sauce is Daniel's grandfather's recipe, passed down from his father and so on in the south of Italy. When Daniel's grandparents left Italy for Canada after his mother was born, they brought these traditions with them. Today, Daniel's grandfather still makes his own sausages. "It keeps him young." Daniel says.
The rue Wellington garden is also his grandfather's domain, where he plants and tends to basil, parsley, tomatoes, peppers and eggplants. Ultimately Daniel is grateful for the ways Bossa brings his crew together. "When you work a lot, you don't get many opportunities to see your family," he explains.
When Bossa's eatery opens this month at Time Out Market Montréal—where the best restaurants and chefs in the city are gathered under one roof—expects some of Bossa's classic salads, sandwiches and desserts, along with menu items exclusive to Time Out Market Montréal.
For more about Time Out Market Montreal, click here.
RECOMMENDED:
Full guide to the best restaurants in Montreal
Best sandwiches in Montreal
Where to find the most iconic Montreal food
40 best cheap eats in Montreal