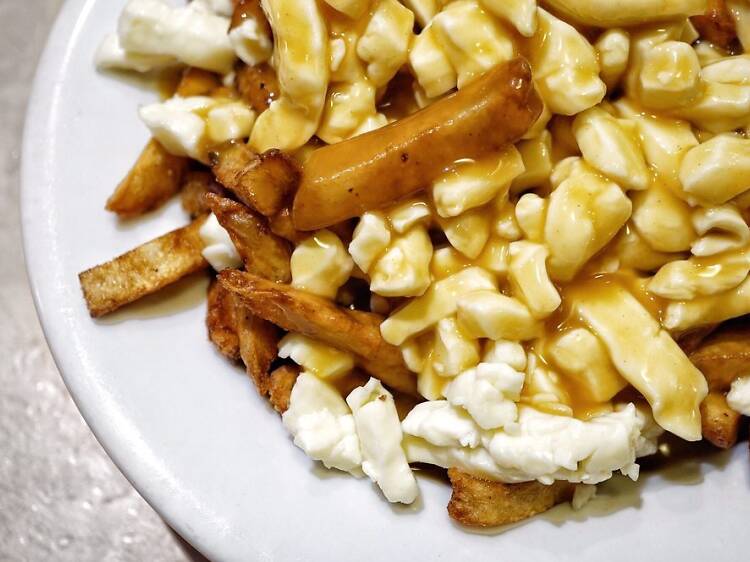 Photograph: Courtesy Yelp/Min C.
1.

Poutine at Chez Claudette / La Banquise
Its core ingredients receive thousands of different iterations and unique touches across Montreal, but one thing's for sure: If it doesn't have crispy fries, squeaky cheese curds and brown gravy, you're not eating poutine. Montrealers will take their favourite spots for poutine to their graves, but the general consensus is that you either wait in line at La Banquise for the best, or skip the wait and enjoy a(n arguably superior) poutine at Chez Claudette.