Antoni Porowski has a lot of love for Montreal.
The author, host of Netflix's Queer Eye, Easy Bake Battle and cofounder of Yummers (the pet food brand) is no stranger to the city. Born in Montreal, he returns to his hometown on the regular.
Catch him in Montreal during his next visit when he will be in town to present Let's Do Dinner! as part of the Montréal en Lumière festival (Feb 16-March 5). Until then, Antoni shares his favourite romantic spots in Montreal here:
1. Stash Café
"Ok, I reference my favourite Polish restaurant often when I think of Montreal, but the dark lighting, live piano, red lampshades and vintage Art Deco film posters make for a romantic, moody, European setting perfect for a date."
View this post on Instagram
2. Mount Stephens Club
"The ground floor lounge/ bar area is chic and cozy, making it perfect for getting to know someone slumped in a sofa over cocktails or espresso."
3. Taverne Sur Le Square
"There's a nostalgic familiarity to Taverne—other than it being an institution—which feels like the place you've been going to since you were a kid. I never liked intimidating settings for dates and felt most myself when I was comfortable enough to just be myself.
View this post on Instagram
4. The church stoop across the street from Café Olimpico next to St. Viateur Bagels
"It's great for people watching and the steps are deep so you can sit and just people watch with a coffee and bagel on a Saturday morning."
5. Mount Royal in the summer
"From Sunday tamtams to afternoon strolls, it's perfect for a picnic that feels both intimate and energizing from the buzz of locals chilling out on the grass and live music."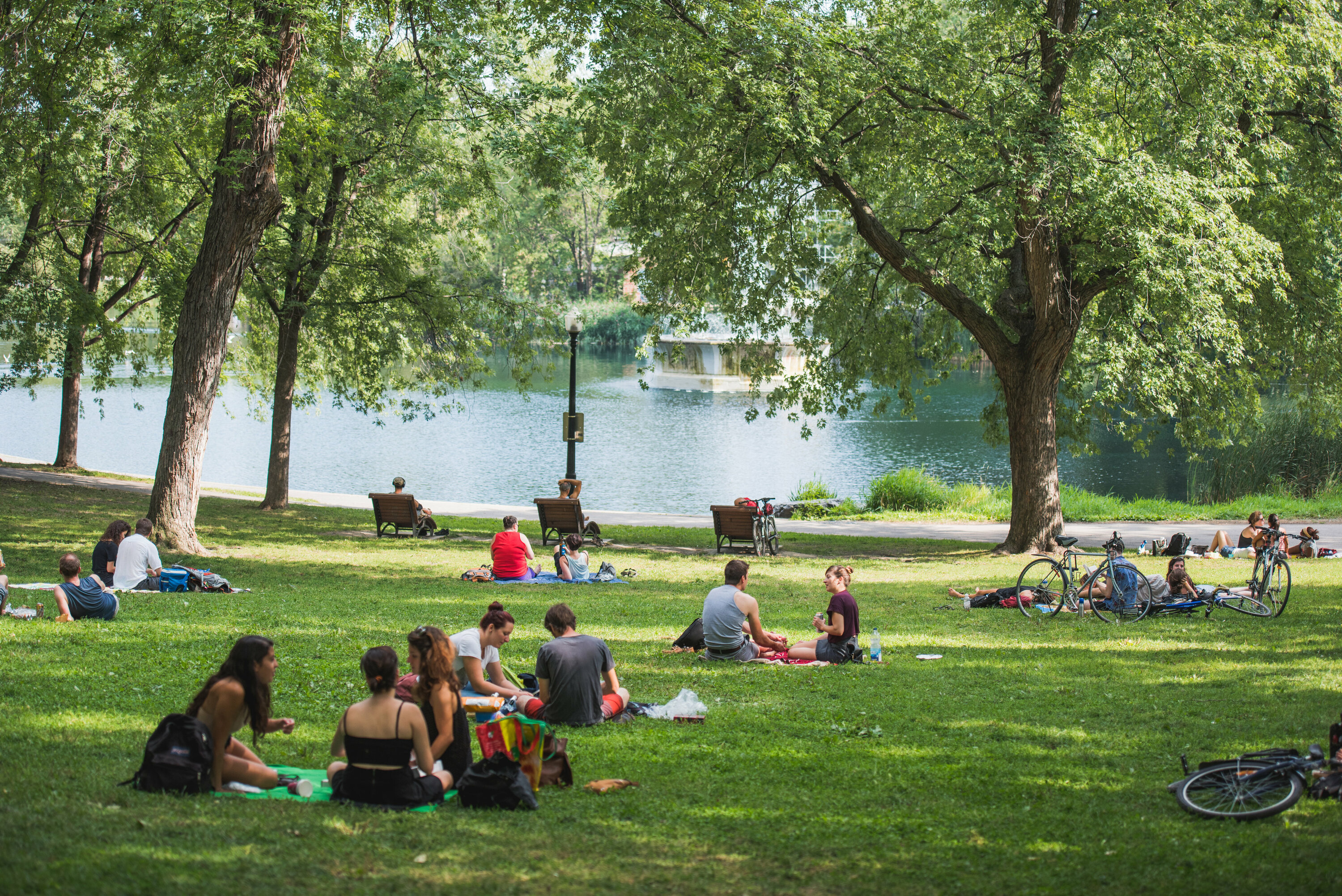 For more information about Montréal en Lumière's Let's Do Dinner! click here.
RECOMMENDED:
Full guide to the best things to do in Montreal
25 most romantic restaurants in Montreal
Best speakeasies and secret bars hidden in Montreal
59 best bars in the city