In times like these, we'll take any vacation we can get, and Labour Day weekend's perfect for planning one of the last big picnics of the summer season. Believe it or not, September 22 marks the last official day or summer—the autumnal equinox, to be precise—and that means we've got to make the most of being outdoors before we need to start making the most of being indoors.
Among the six eateries that are currently up and running at Time Out Market Montréal, there's a lot of spots to start mixing and matching your perfect picnic with, or just order up menus from single spots to build a choice Italian/Haitian/Vietnamese/Japanese/Portuguese feast of your own. Best of all, while we'd love to have you in the market saying bonjour-hi to all of our lovely, hand-picked chefs and restaurants, you can get it delivered directly to one of the best picnic spots in Montreal.
If you're looking for a full feast that samples, picks and nibbles at each one of the restaurants from the market?
Check out this perfect picnic meal plan.
First Course: Heirloom tomato salad & charcuterie from Il Miglio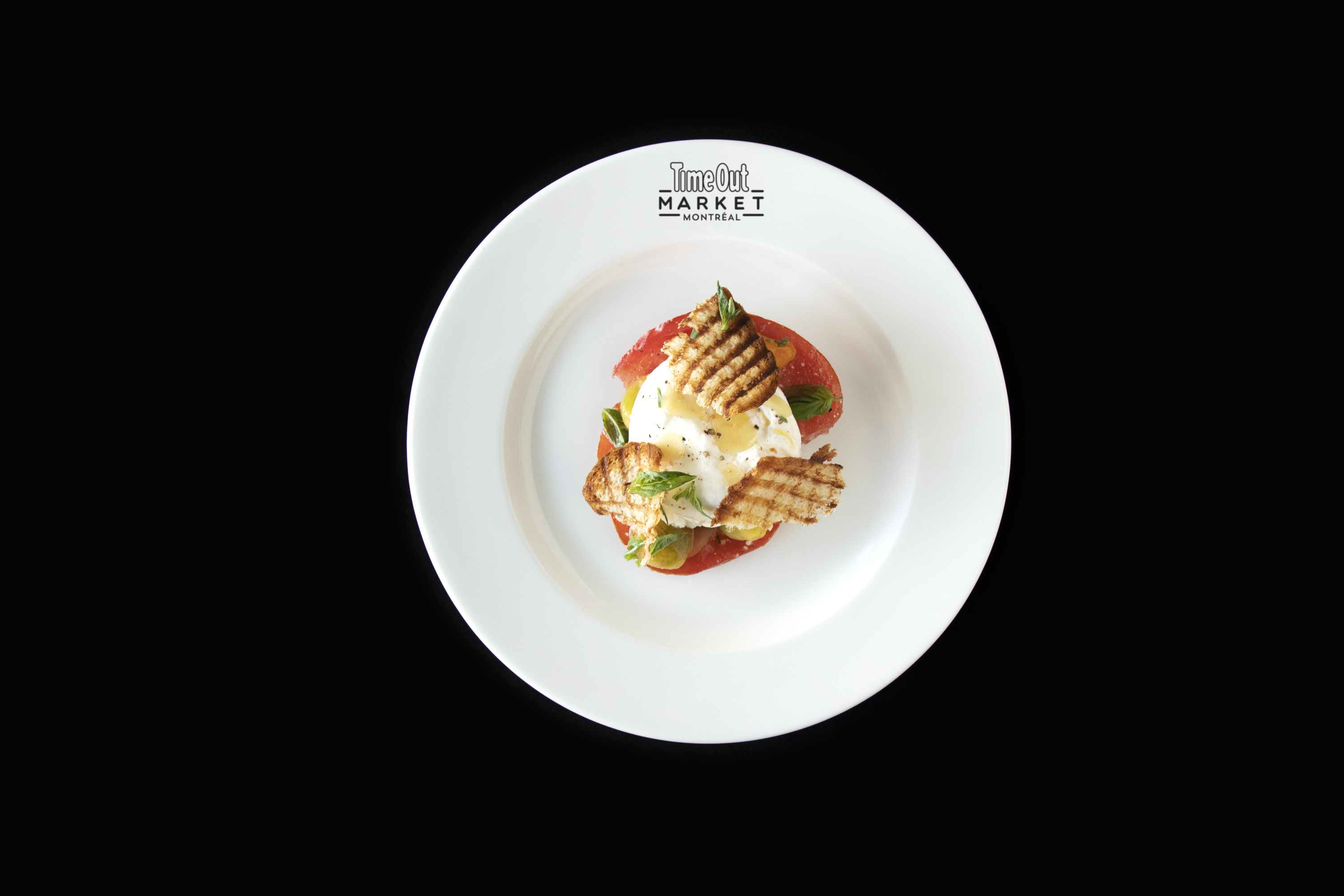 We're thinking starting fresh and with more of a snack-y vibe, and there's few better places to start at Il Miglio. Fresh tomatoes are topped with cucumber, red onions, olives, a drizzling of honey and balsamic vinaigrette. After that, lay out the eatery's charcuterie plate, which comes with two cuts of Italian pork, marinated artichokes and olives. Don't get us wrong, throw in a couple orders of pasta, salad and some veal meatballs for good measure if you're hungry for only Italian, but this is a solid bet for a starting line in this world tour of cuisines from the market.
Second Course: Karaage chicken from Marusan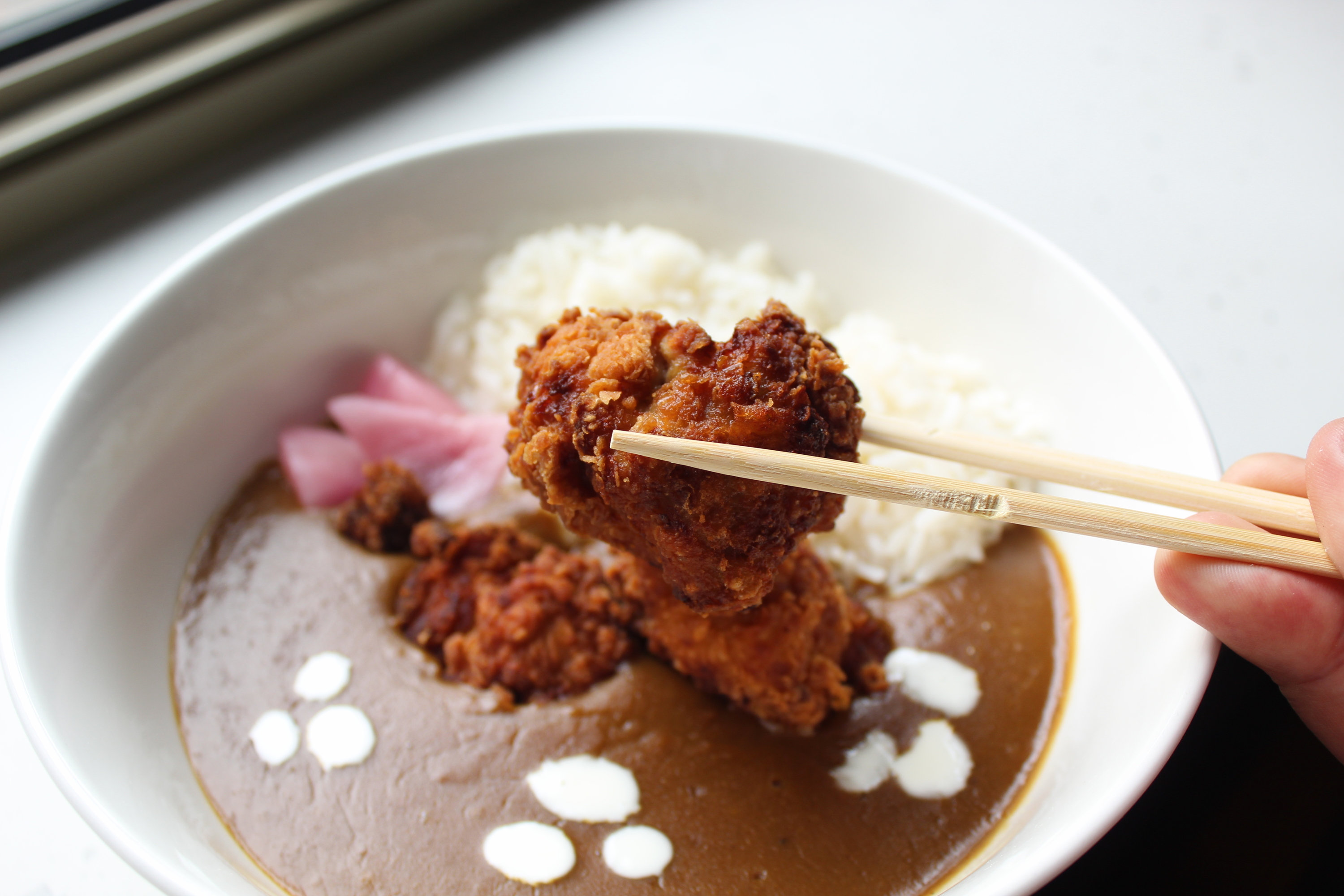 Now for the first meaty course: Karaage's a great sharing dish with its bite-sized pieces of chicken thigh that are dusted with flour and fried in hot oil until crisp. As is commonly found in Montreal's Japanese restaurants, Marusan pairs it up with a slice of lemon and just a bit of mayo for dipping. It's good and greasy, but not too greasy, and gets your stomach hungry for more.
Third Course: Beef carpaccio and chicken wings from Le Red Tiger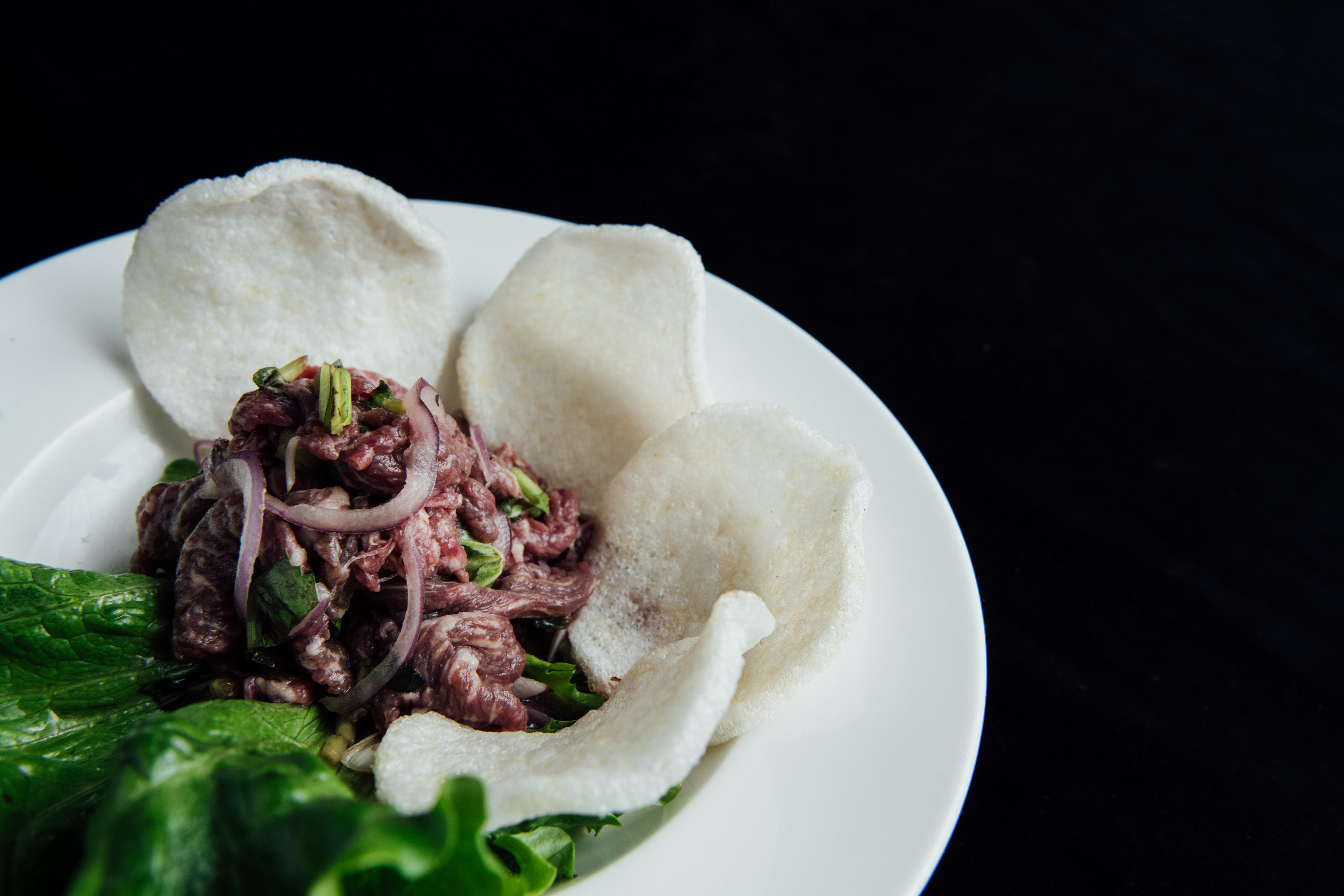 Le Red Tiger has a lot of dishes that can stand alone as full meals, but there are a few gems that are perfect for sharing during a picnic in the last days of summer. Your first stop's the Bò Tái Chanh, Vietnamese beef carpaccio that's served with shrimp chips. Served in a way that's remniscient of a beef tartare, each bite's full of flavours like lemongrass, fish sauce and cilantro. After that, dig into the Cánh gà, chicken wings that are fried and served with nuoc mam (fish) sauce.
Fourth Course: Conch fritters and malanga accras from Paul Toussaint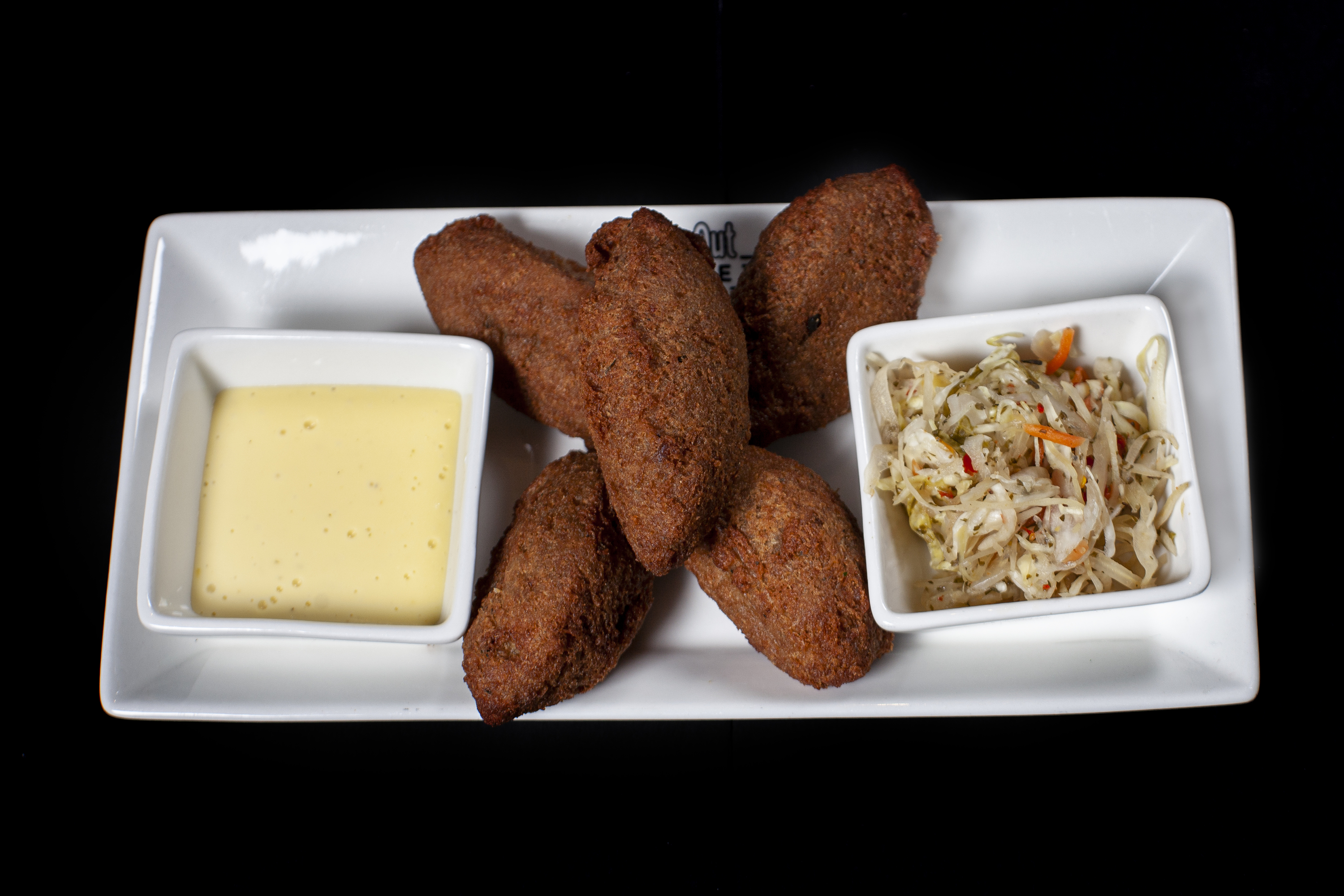 We're imagining you're not planning on having this picnic alone, are you? Best to go with finger food to enjoy from Paul Toussaint, especially when it adds a little bit of surf to your picnic and some kicks with spice. Starting with the conch fritters, fried balls of lambi that get served with a scotch bonnet mayo along with a small side salad of mesclun and avocado, there's a slight piquant kick to start with before digging into the malanga (a starchy root vegetable) accras that are airy and light puffs served with scotch bonnet, pikliz & pikliz mayo.
Fifth Course: Pizza from Moleskine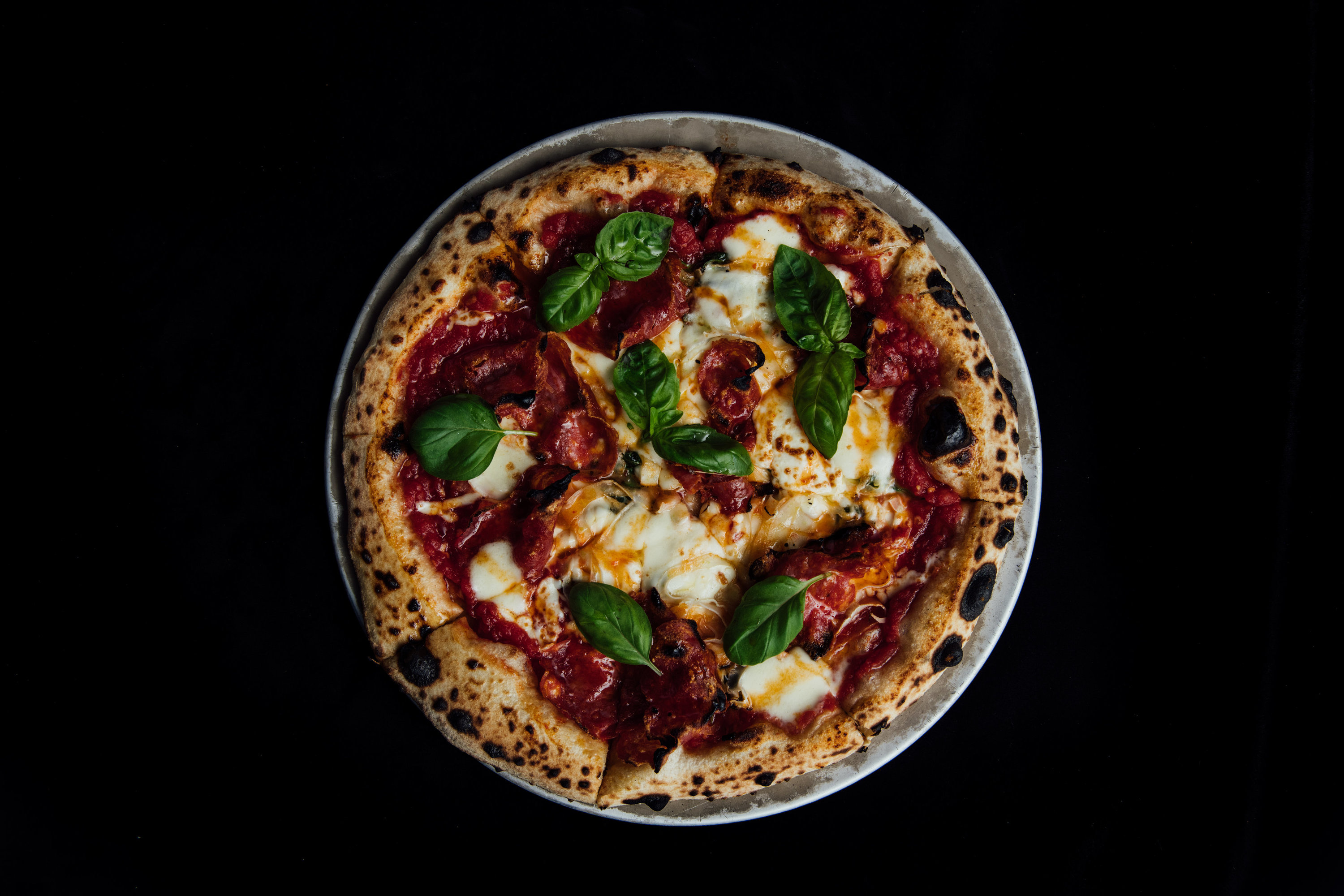 You full yet? We mean, c'mon, you're going to want pizza. It's the summer, you're trying to relax, and there are few comfort foods more legendary than this classic food. Better yet, it's none of that thick-crusted and poorly-topped Montreal pizza. We're talking about Moleskine here, light Neapolitan-style pies that range from classic Margherita with fior di latte cheese and fresh basil or more meaty choices like the Salsiccia's sausage and roasted peppers. Try the salads if you're feeing for than four people!
Sixth Course: Pastel de nata from Romados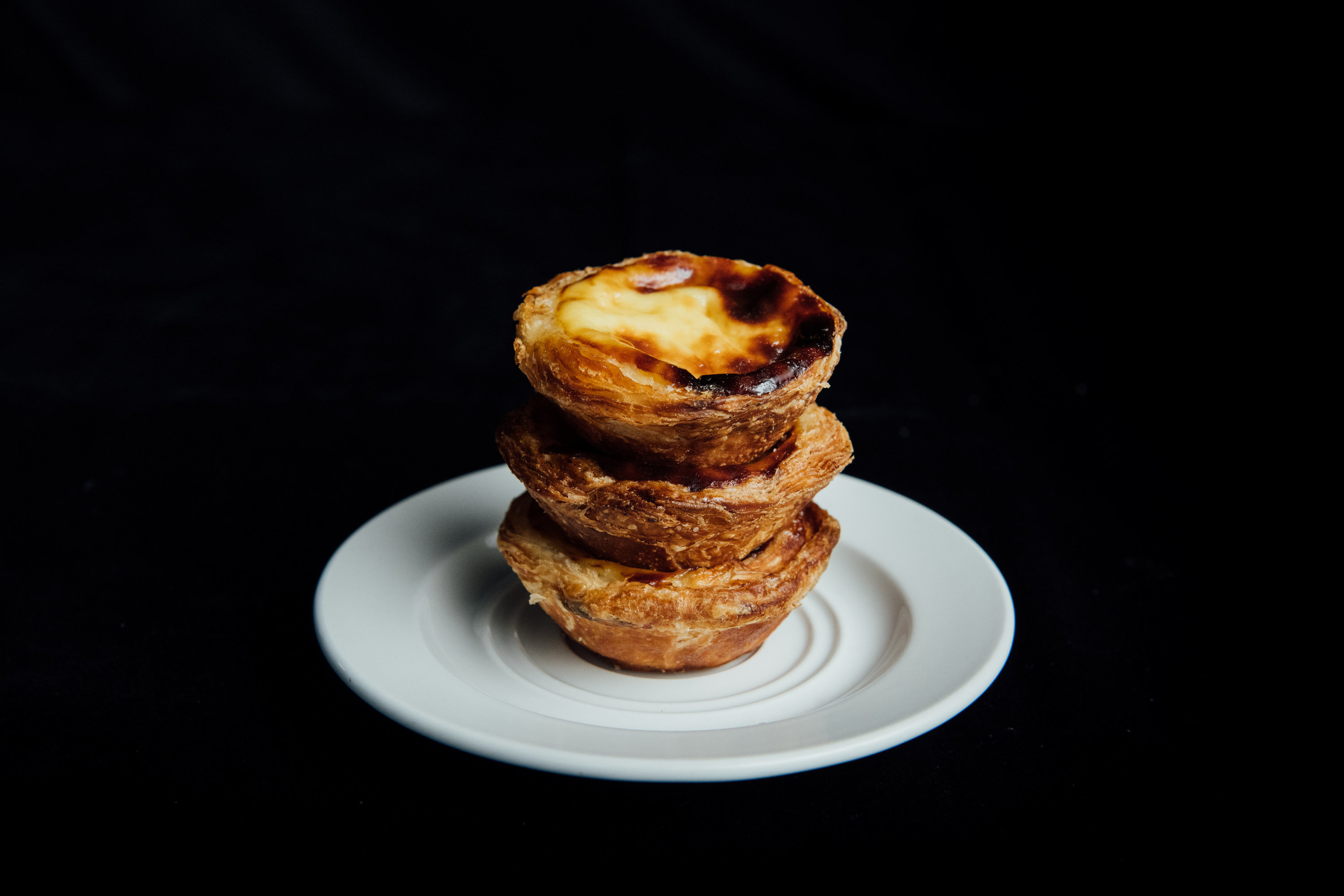 Time for dessert from Romados, the folks who are dealing out some of the most irresistible bookends to meals in the Market. Pastel de nata—those crispy cups of phyllo filled with a smooth custard that's toasted on top—are just one of those classic 'betcha-can't-eat-just-one' type of deals. Easily shared among friends or whoever you've got coming to your Labour Day picnic, buy up either a half-dozen or a full dozen and go town.
Most popular on Time Out
- A free outdoor open-air art gallery pop-up is setting up in a downtown park next week

- Experience mind-bending music and interactive art galleries during the MUTEK festival next week

- This weekend's your last chance to trip out in this 360-degree spherical projection room

- Time for a cocktail crawl, Montreal: Invasion Cocktail's huge mixology festival starts next week

- Love Thai food? The Lucky Belly Group's got a new, delivery-only ghost kitchen called Pink Elephant