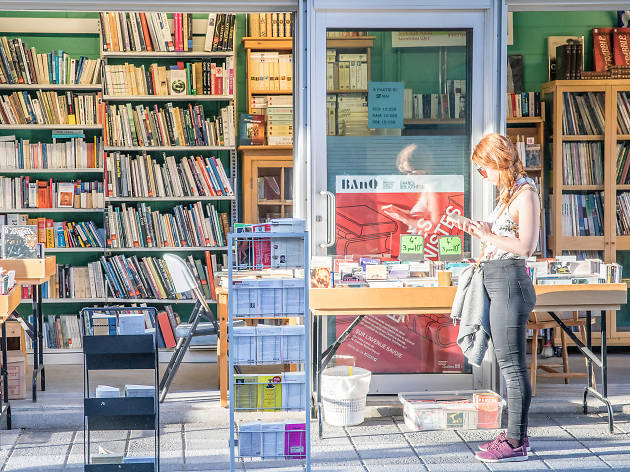 The best bookstores in Montreal
Find anything, from the latest bestsellers to erudite and hard-to-find literature, at the best bookstores in Montreal
Whether it's in peak summer or the depths of winter, the romance of wandering the streets of this city is incomplete without visiting the bookstores of Montreal. Picture it: You're out on the town in search of the best shopping, you stopped by a café to sip at some of the best coffee available, and want to keep those lazy day vibes going—what better way to do that than dropping a couple bucks on literature and reading the afternoon away? From used book nooks to cookbook hot spots and publishing house boutiques, this city's got every interest and curiosity satisfied with the range of shops available in both French and English.
RECOMMENDED: Full guide to the best things to do in Montreal
Where to find the best bookstores in Montreal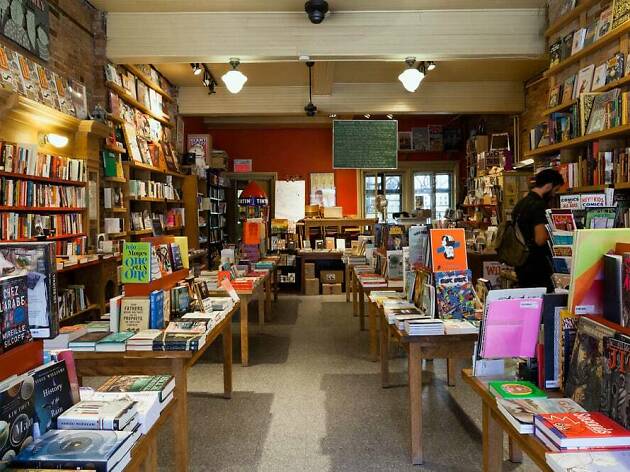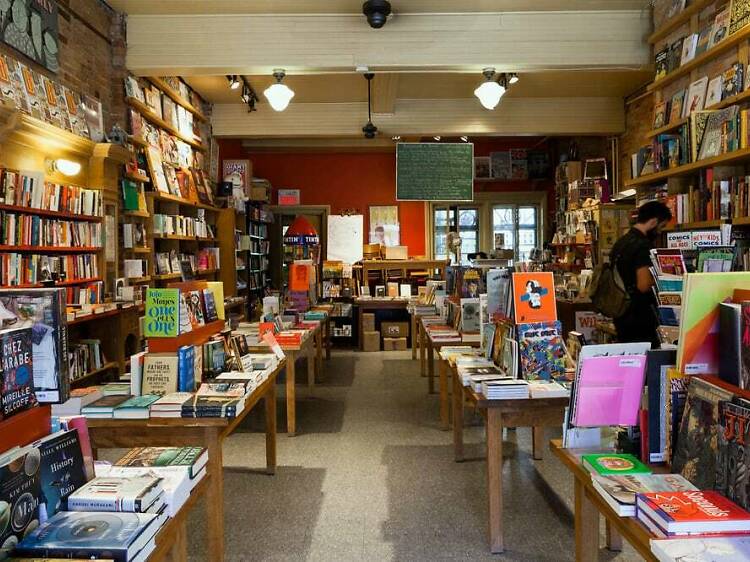 Photograph: Courtesy Yelp/Matthew B.
1. Librairie Drawn and Quarterly
Located on a picture book street in Mile End, this publisher-slash-bookseller is treasured by locals and visitors alike thanks to its zeitgeisty offering that includes a vibrant collection of graphic novels and inclusive vibes. Among our top picks for the best things to do in Montreal, it's the book haven of choice for events from big names in the lit world, including Margaret Atwood, Roxanne Gay, and Marlon James. Between its main outpost and its petite offshoot for children across the street, there are more than 10 book clubs to join, from Saturday Morning Bilingual Story Time to an Indigenous Literatures Book Club.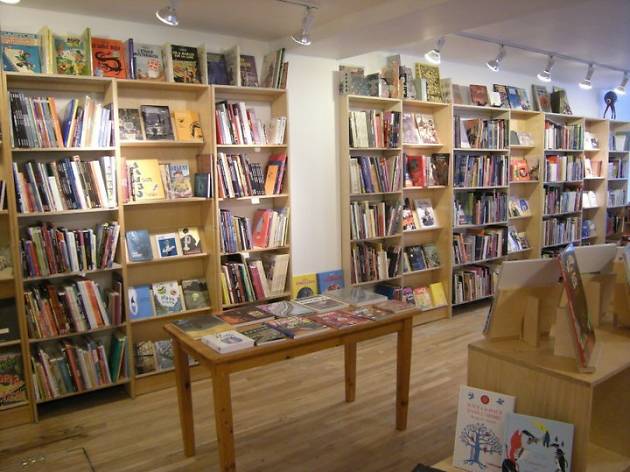 Photograph: Librairie Le Port de Tête / @LibrairieLePortdetete
2. Librairie Le Port de Tête
Most evenings crowds can be seen from this shop's artfully curated, yellow-lit display windows on Mont-Royal Avenue gathering for an author reading and signing. For more than a decade, this independent bookstore has been a literary hub for Plateau's francophone community, offering a mix of new and used books in humanities genres. In addition to traditional publishers, this librairie provides a range of fanzines and magazines that you won't find distributed elsewhere in Quebec.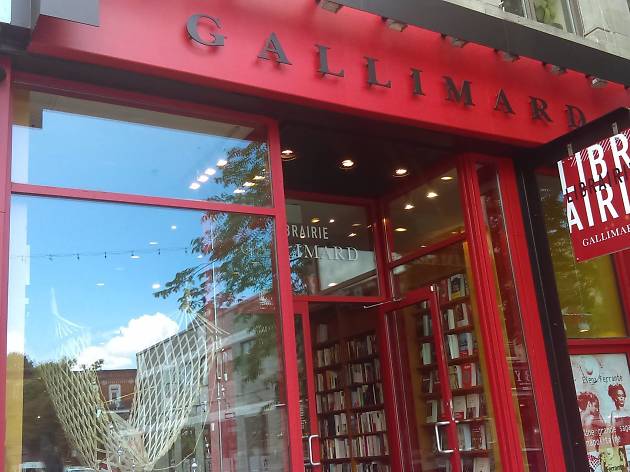 Photograph: Librairie Gallimard / @LibrairieGallimardMontreal
Not to be mistaken for the 100-year-old bookstore in Paris of the same name, Montreal's Librairie Gallimard has been serving Francophone readers on the Main since it first opened its doors in 1989. Classic and contemporary French and Quebecois writers line the shelves, alongside translations of popular Canadian and international titles, many of which are printed by the bookstore's publishing house, Éditions Gallimard. Stop by for an in-store book signing or simply to talk shop with a bookbinder about the latest additions to the staff-curated "Must Reads."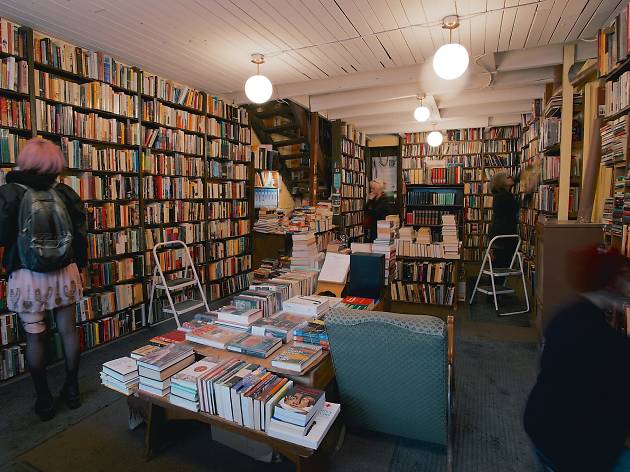 Photograph: The Word Bookstore / @WordbookMtl
Since 1975, this used bookstore, nestled blocks away from the McGill University campus in a former Chinese laundromat, has been an obligatory stop on the bibliophile's map. Before moving to its current abode in a 19th century, teal brick building with a large tome-lined windowsill, coowners Adrian King-Edwards and Lucille Friesen spread the book-bound word from an underground bookstore in their former apartment a block away where they keep their most highly prized collectibles (available to visit on demand). Collections from Montreal poets can be found under a photo of Leonard Cohen amidst crowded shelves and one-dollar piles of fiction, philosophy, theatre and other gems. Bring cash—all in-store technology is of the pen, paper and rotary variety here.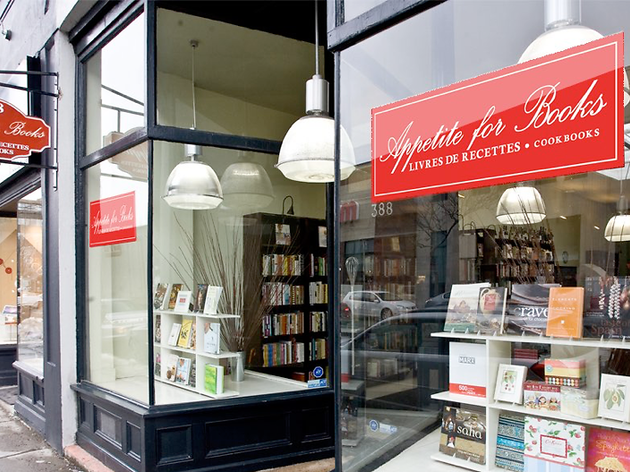 Photograph: Huge Galdones
Sharpen your knives and your culinary know-how at this Westmount-based boutique that trades in food for thought and thoughts on food. Whet your appetite with a diverse array of cookbooks and food writing available in French and English, from vegetarian comfort food to Montreal Cooks, a collection of recipes from the city's top chefs co-written by the shop's owner and chef Jonathan Cheung. Those hungry for a taste test can sign up for cookbook companion classes led by Cheung or guest chef Yohai Rubin.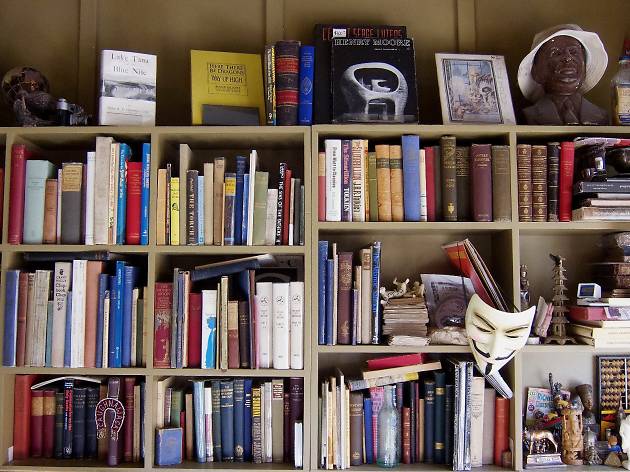 Photograph: S.W. Welch Bookseller
The preeminent place for pre-loved paperbacks, hardcovers, and antiquarian books in the Mile End neighbourhood is S.W. Welch Bookseller. Once located on the Main, in 2007 Welch moved to its current location where its red storefront and display windows have become the "back of the cereal box to St. Viateur's alfresco eaters". Expect to find more earnest readers inside, browsing along the booklined walls or flipping through classics and oddities displayed on long centre tables. Open until 7 p.m., seven days a week.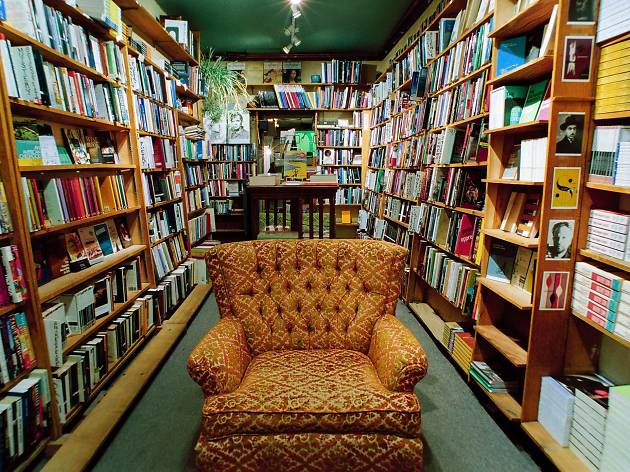 Photograph: Argo Bookshop / @argobookshop
For more than fifty years, Montreal's oldest indie Anglo bookshop has endured, despite the shuttering and gentrifying of its neighbours in Shaughnessy Village, thanks to its devoted base of readers and writers. More than 6,000 titles can be found crammed within its tiny-but-cozy 200-square-feet confines, featuring genres and topics that cover everything from linguistics to Japan to fantasy. Readings are held on the regular, showcasing the many voices of local and visiting poets and authors, and the shop's back office makes for a quaint coworking space where the drip coffee's cheap.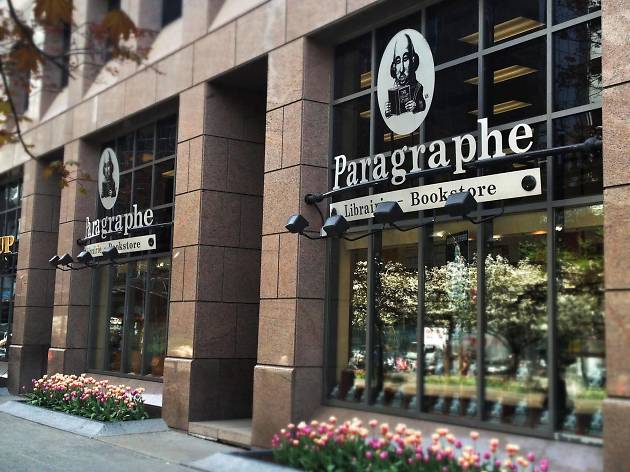 Photograph: Librairie Paragraphe Bookstore / @paragraphebookstore
8. Librairie Paragraphe Bookstore
Due south of McGill University, Librairie Paragraphe deals primarily in English literature—in fact, it's the leading supplier of English books to Quebec libraries. While there are more than 50,000 academic, fiction, children's and other titles on offer, the clean and well-lighted place presents its collection in an undaunting fashion and provides several places to hunker down, recharge, and take advantage of free Wi-Fi. The store is a popular stop for touring authors, especially non-fiction thinkers (Malcolm Gladwell among them), university professors, and Canadian writers.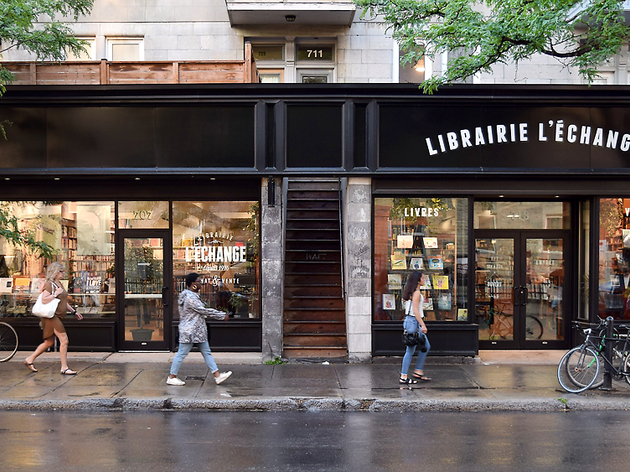 Photograph: Librairie L'Échange / @LibrairieLEchange
From the looks of its freshly repainted facade, hand-lettered windows and renovated interiors, you wouldn't know that Librairie L'Échange has been serving the Plateau community since the seventies. Located steps from Mont-Royal Metro, the French bookstore buys and sells used books in every genre, as well as graphic novels and zines. Bring in secondhand books for tax-free in-store credit or spare change, or pass by to see what's been added to the shelves or the giveaway box out front.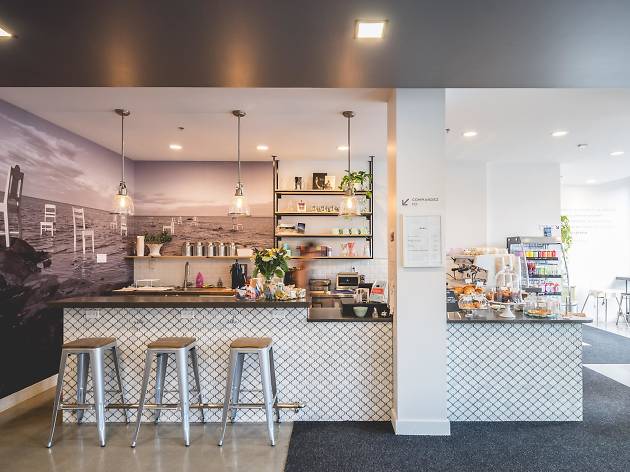 Photograph: Raphaël Thibodeau
With its first location connected to Québec Amérique and Cardinal publisher headquarters in Villeray, and a second spot paired with Roy Turner Communications agency and Québec Amérique's Griffintown offices, there's a chance you'll run into an author or actor on a visit to one of these cafés littéraires. Peruse the publishing house's French catalogue with a third-wave coffee in hand or sit down for a ham-and-butter sandwich-fueled work session. Designed for multi-purpose use, both cafés are readily configured for launches, concerts, and other bookish events.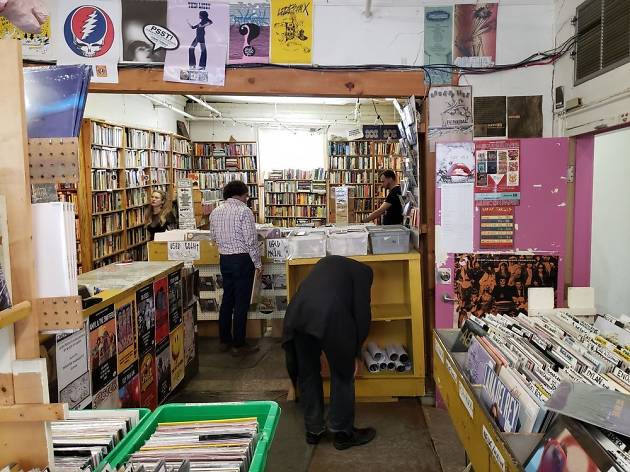 Photograph: Courtesy Yelp/Jeff K.
Better known for its vintage vinyl and concert tickets, this downtown den—cloistered on the second floor of an old walk-up—has been hawking secondhand books since 1971. Unsurprisingly, band biographies, artist anthologies and other musical annals are easy to come by here, but so are zines, novels, and paperback philosophy (think Kierkegaard, Sartre and Žižek). There's plenty of pop-cult classics, but the choice selection of odd and arty finds will have you walking away with your hands full.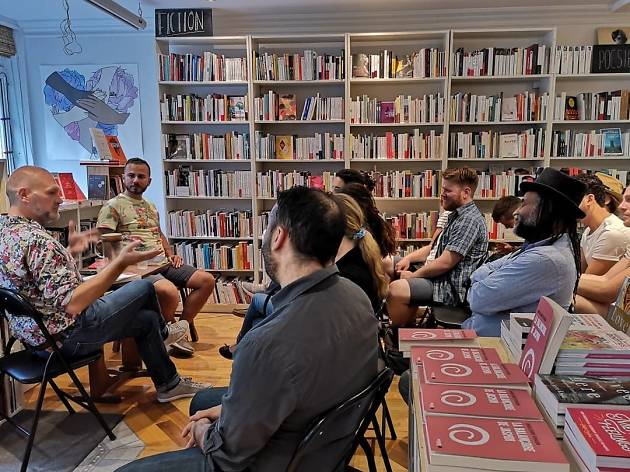 Photograph: L'Euguélionne, librairie féministe / @librairiefeministemtl
If you find the name of this feminist bookstore and non-profit solidarity co-op is difficult to pronounce it's owners suggest using le "gay lion" as a phonetic aid. Technically the shop, which opened in the Gay Village a few years ago, is named after the Martian heroine of a Louky Bersianik novel, which can be purchased along with zines, manga, magazines, and print art. As the only feminist bookstore in the city, emphasis is placed on women's and feminist literature, as well as LGBT+ and anti-racist, anti-colonial works. Friendly staff foster an open dialogue through frequent reading circles, workshops, and roundtable discussions.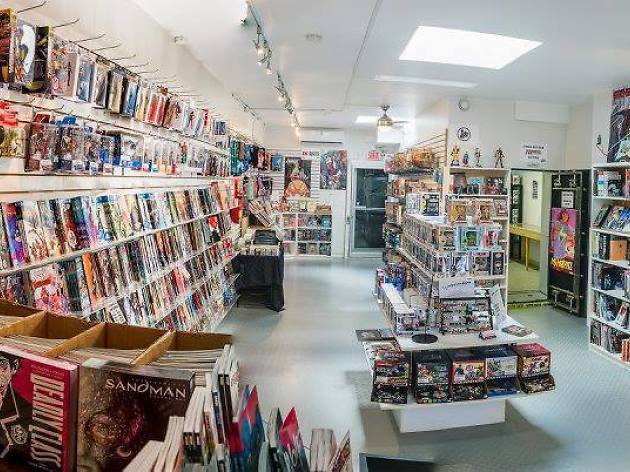 Photograph: Crossover Comics / @CrossoverComics
This comic store is the destination in Saint-Henri for comic books, graphic novels, collectors' cards, and game-related miscellany. Beyond the superhero classics, this shop stocks a wide range of independent works that cover a spectrum of genres, from romance to sci-fi. Get 20 percent off comics on Wednesdays and stay late for Coffee, Culture, and Comics nights or stop by on Thursdays for Magic the Gathering card games and Dungeons and Dragons meetups. Don't leave without nabbing a bookmark, which are custom designed by up-and-coming artists for the store.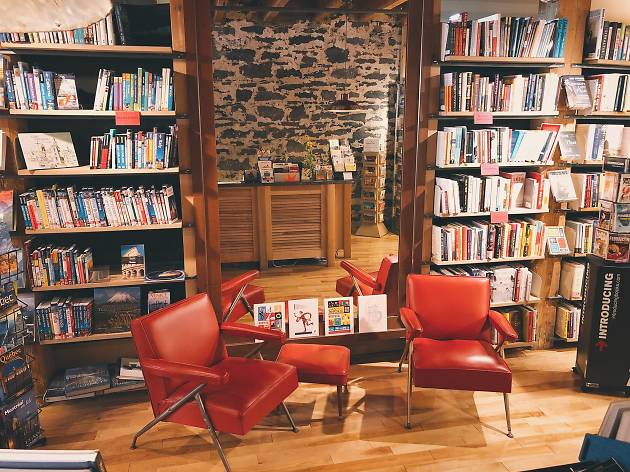 Photograph: Librairie Bertrand / @LibrairieBertrand
This bilingual bookshop in Old Montreal has been in the book business since 1952. Tucked inside one of the neighbourhood's historic greystone buildings, its hardwood floors and stone walled interiors provide a nostalgic backdrop for browsing the boutique's curated stacks. While it may seem modest at first, the collection is vast, ranging in topics, formats, and age levels. Peep the garden in back, recline in one of the red leather loungers and check the regularly updated fiction wall for inspiration.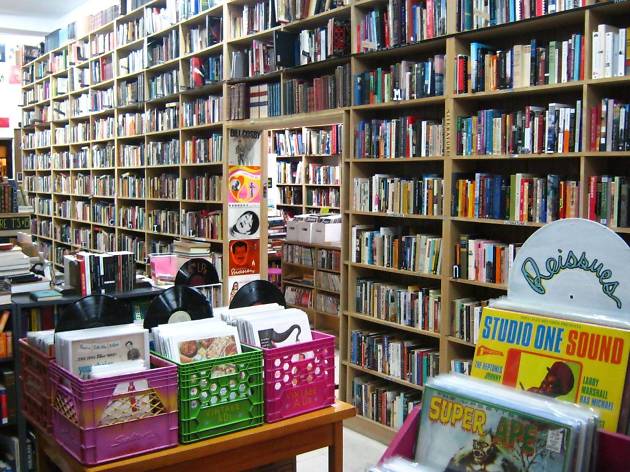 Photograph: Encore Books and Records / @ENCORE.MTL
15. Encore Books and Records
A cornerstone of the Notre-Dame-de-Grâce neighbourhood, this family-run vintage spot gives lightly used books and records the chance for a second act. Genres bought and sold here include general fiction, philosophy, thrillers, science fiction, history, art, graphic novels—and while most are available in English, select French titles are available as well. There's also a design studio in the basement that sells book cover and minimalist movie posters, city maps, vintage ads, and other art prints.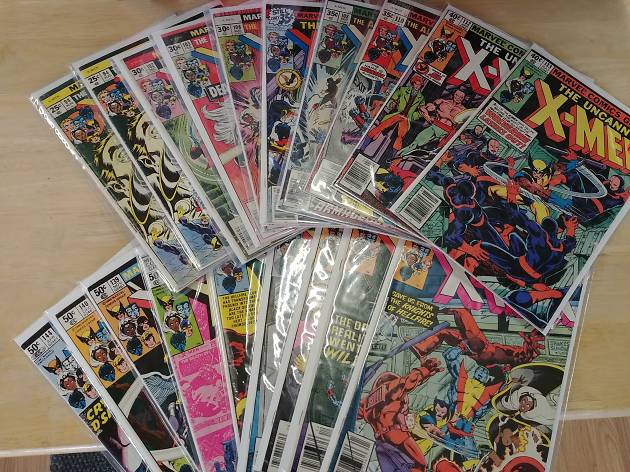 Photograph: Komico
As the oldest comic book vendor in Montreal, this shop has a loyal retinue of regulars who buy, trade, and sell its new and used books, figurines, and other collectibles. A fire in 2014 forced a move to its current location on Decarie in Notre-Dame-de-Grâce, where it is now open Monday through Saturday. Ask the owner, Lee, for recommendations—with more than 30 years in the business, he knows his stuff.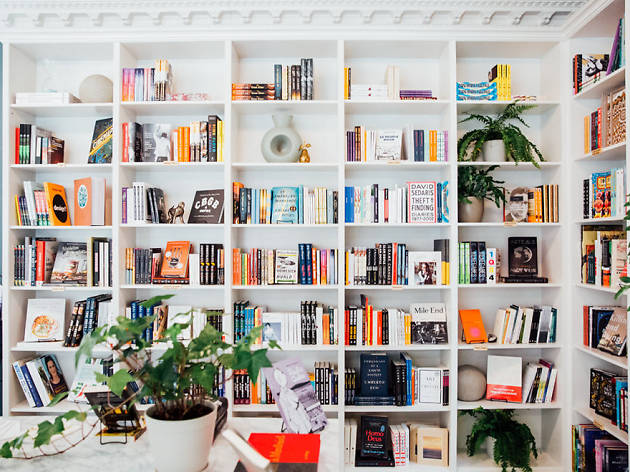 Photograph: Susan Moss
17. Librairie Saint-Henri Books
Founded in 2018, this boho-chic bookshop associated with Café Cordova in Saint-Henri's got just about everything avid lovers of literature and seekers of knowledge could want. Despite its fledgling status, Saint-Henri Books' 3000 titles and counting reveal an astute curation of bestsellers and classics to children's books, coffee table titles and cookbooks. It carries a #shoplocal edge that's solidified by its collection of zines, prints, totes and more from local artists. Cozy in the winter and equipped with a terrasse to sip coffee in the summer (see: that connection with Cordova), its slightly isolated spot off the main strip of Notre-Dame Street makes it a choice place to take a date, quietly ponder alone, or kill time while waiting for your brunch reservation.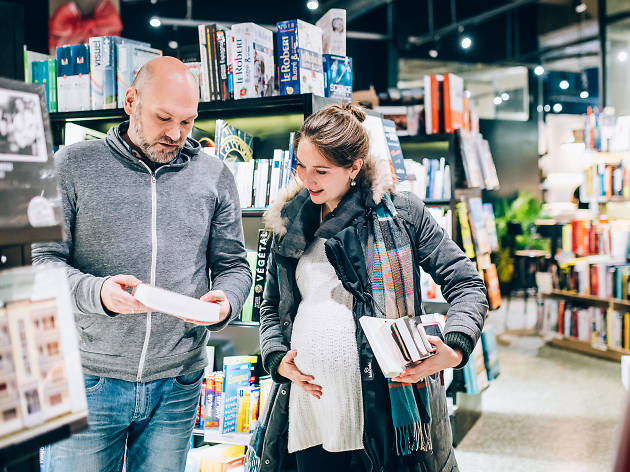 Photograph: Caroline Perron
18. La Librairie de Verdun
This independent operation in Verdun—as well as its sister operations Librairie Livresse in Little Burgundy and Librairie Les Passages in Lachine—does a stellar job of selecting what goes into its expansive range of French titles. Some of this particular location's perks include an excellent choice of children's books and anything related to gastronomy and mixology; that latter specialty is especially important when considering the kitchen and bar equipment shop attached. Don't have a good jigger for your cocktail, or need a microplane for an artful garnish in that recipe you just read? You'll be in good company here.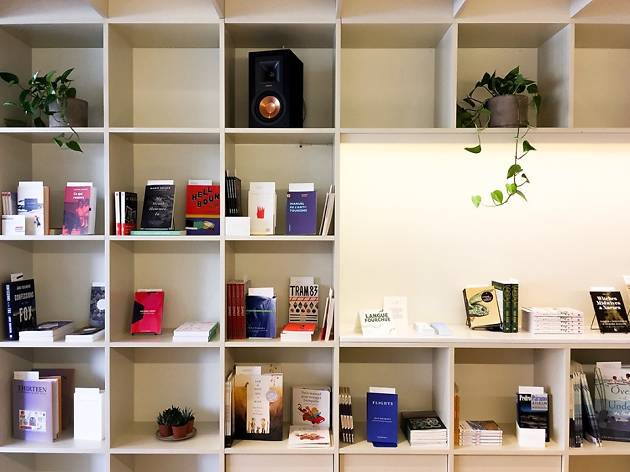 Photograph: Café Éclair / cafeeclair.com
Coffee (or tea) and books have built such a strong association with one another that it's hard to imagine one without the other. Caffeine aficionados who double down and litheads ought to pay a visit to this finely crafted marriage of their passions that opened in the Mile End in July 2019: Headed up by a small supergroup of local hospitality and café experts, the space has major boutique vibes with its careful selections of, well, everything. Coffee comes from the Berlin-based Barn roasters and the British Columbian folks at Bows & Arrows, while a bilingual selection of fiction, theory, poetry, comics and more is seasonally refreshed with specific themes in mind.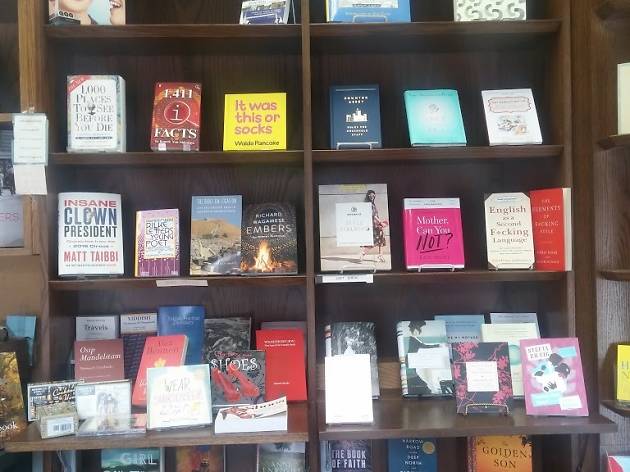 Photograph: Bibliophile Books
This English bookshop on Queen Mary caters to a close-knit community of book lovers. For more than 30 years, founder and owner Sandra Climan has stood behind the counter recommending Judaica, children's lit, cookbooks, and new releases to her first-name-basis clientele. Buy more than 12 books and you're automatically a member of The Baker's Dozen Book Club, which grants you a freebie, or join the Grandparent Club to have a book sent to your grandchild every month.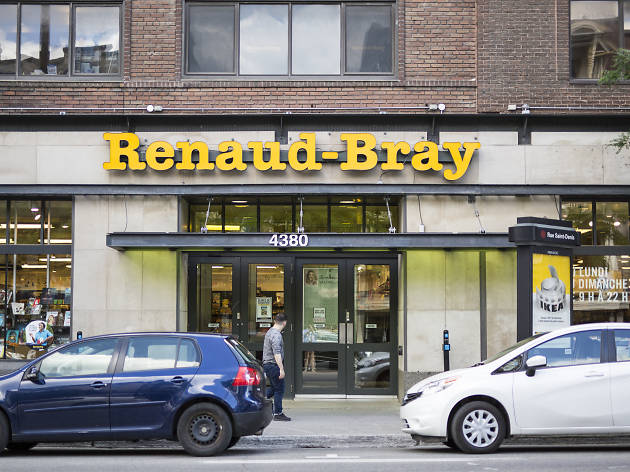 Photograph: Marie Deschene
This book chain opened its first shop in 1965 on Chemin de la Côte-des-Neiges, and has since opened more than 30 locations across the province, making it the largest French-language book chain in North America. Double-decker stores on Parc Avenue and Saint-Denis are packed with stationary, kitchenware, gifts, and of course books of all types and sizes, from pocketbooks to oversized coffee-table tomes. Penny-wise shoppers can check out the Renaud-Bray Bazar on Mont Royal for deeply discounted items.
Where to take a book in Montreal
When looking for where to relax and escape the city in every season, look to the greenery of the best parks in Montreal.
The best beaches in Montreal for summer weather and where you need to be for sun, sand and a drink in your hand.