Mile End neighbourhood guide
Find the best restaurants, bars, things to do and other reasons to hang out in Mile End with this handy guide to it all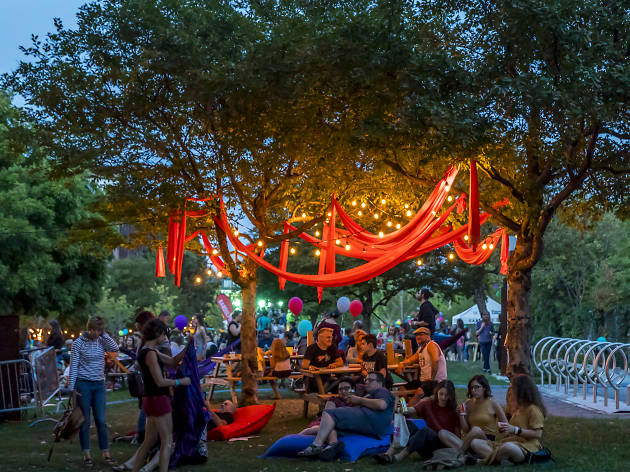 Montreal's Mile End may be small, but it's mighty. It has a strong reputation for being a haven for hipsters, bohemians and a general population of folks just trying to figure their shit out—and that's made one of the coolest neighbourhoods in the world—but there's so much more to it than that. Yes, this is where you can find some of the best bars, finest nightlife and best restaurants Montreal has to offer. But what about being a linchpin for the city's vibrant arts scene with its amazing venues and festivals? Some prime shopping perhaps? Exploring its discreet passageways? Get the lowdown on where to go and what to do right here.
How to get to Mile End
Take the Orange Line to Mont-Royal, Laurier or Rosemont and walk westward to Saint-Laurent Boulevard; the neighbourhood runs parallel to all of those stations. Alternatively, taking the 80 bus route takes you up Park Avenue and through this happening hood.
Things to do in the Mile End
More of the best things to do in Montreal