Heads up! We're working hard to be accurate – but these are unusual times, so please always check before heading out.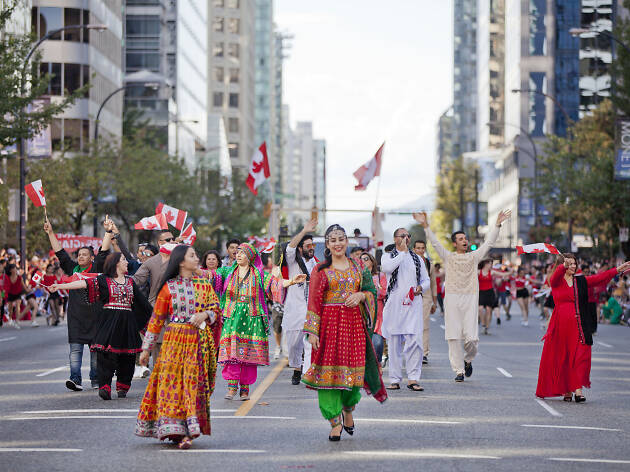 The best Canada Day events in Montreal
Perform your civic duty this Canada Day in Montreal and crack open a couple beers, eating poutine, and partying it up
Canada Day in Montreal is more than just moving your stuff from one apartment to another. This is a national holiday where you can have one day off to enjoy some outdoor activities, festivals, enjoy some cake and watch some fireworks. Not bad, eh? There's something worth checking out in every corner of the island, but if taking in the daytime festivities don't interest you, there's tons of spots to fill your belly with the best beer and the best poutine by night. This is, after all, the one day of the year where we can be as loud and as proud as we want to be.
RECOMMENDED: Full guide to Canada Day in Montreal
Best Canada Day events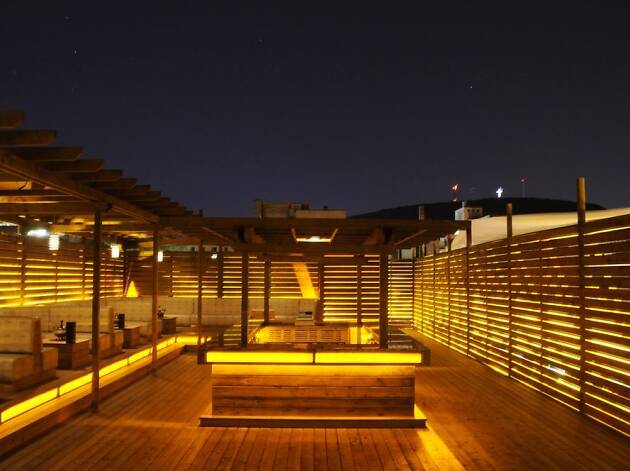 Photograph: Courtesy Yelp/Muzique
1. Rooftop Parties at Muzique
One of the hotter nightclubs on the Plateau's section of Saint-Laurent Boulevard will be hosting a huge party that's set to last all of Canada Day weekend, but the 30th is the real day you want to go: On top of DJs doing their thing, this club's rooftop is going to be offering some snacks in the form of hot dogs, cotton candy and 'spiked ice capps' (probably their take on Tim Hortons Ice Cappucinos). All that being said: Sounds like a party.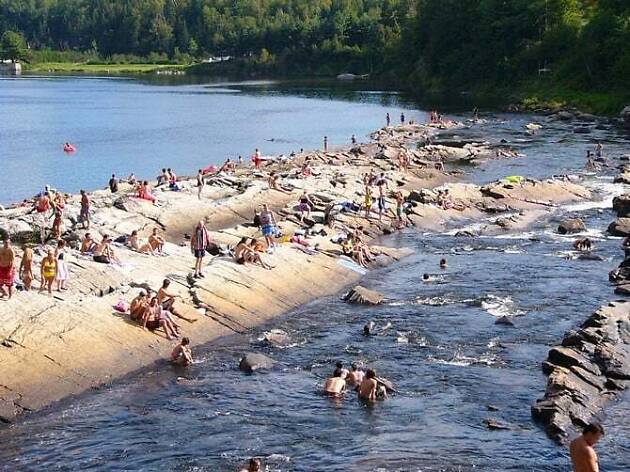 Photograph: Courtesy Yelp/Bobby A.
If you read on, you'll find plenty to do with lots of gatherings both in and outside of the city core, but there's something to be said for taking affairs into your own hands. We recommend grabbing snacks, maybe a couple drinks (maybe a barbecue if you got one) and head out to any one of the city's awesome parks or spectacular beaches. Sort of a choose-your-own-adventure option, but what's wrong with that?
Photograph: Peter Ryaux Larsen
3. Dance at Piknic Électronik
At Parc Jean-Drapeau's Plaine des Jeux on Saturday June 29th, Montrealers can do what they do best and enjoy a day dancing in the sun to some fresh music from this weekely event. This particular week promises a performance from Gramatik, a New York-based Slovenian DJ who has lot of uplifting mixes that will keep your mood up for the rest of the weekend.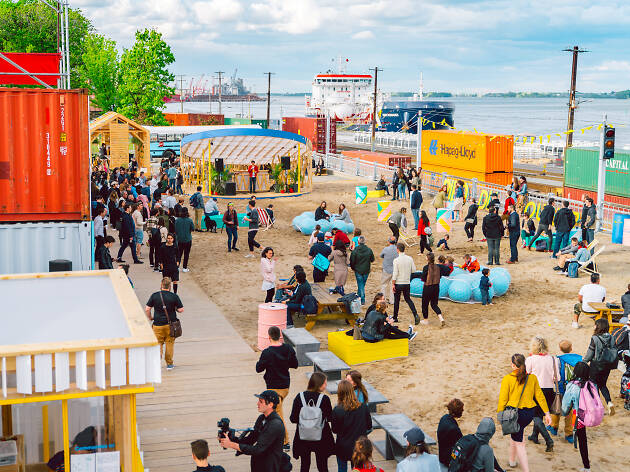 Photograph: Jean-Michael Seminaro
4. Sandy times at Village au Pied-du-Courant
We know, we know, the Village is open every weekend as is regularly full of things to do, see, eat, dance to and laugh about. Canada Day weekend's no exception! The Village will be open on the preceding Saturday and Sunday before Canada Day officially takes place on the following Monday, which means there's somewhere for you to go and get the party started right, guaranteed.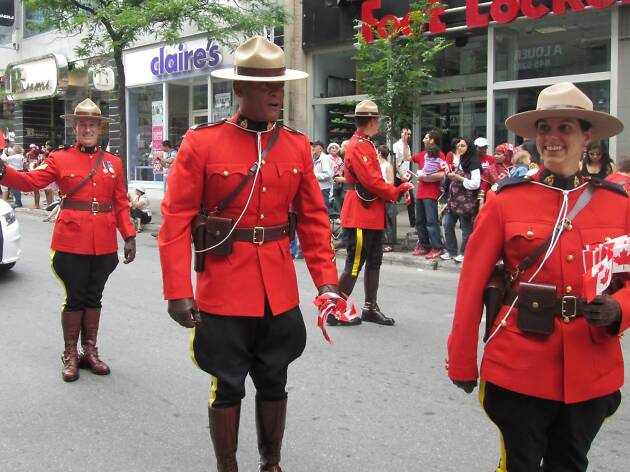 Photograph: Montreal Canada Day Parade
Why let Ottawa have all of the fun? This year marks the 42nd Canada Day Parade in Montreal, and with it comes all of the telltale stuff you'd expect of a Canada Day parade: Mounties, dancers, drummers and yes, a lot of Canadian flags a-wavin'. It's a small but mighty affair that starts at the corner of Sainte-Catherine and du Fort streets at 11am, finishing at Place du Canada at the corner of Peel and Rene-Levesque Boulevard. Afterwards, there's a four-foot-by-8-foot cake (said to be capable of feeding 2,500 people) as well as face painting and caricature illustrators for the kids. Best of all, it's all free of charge!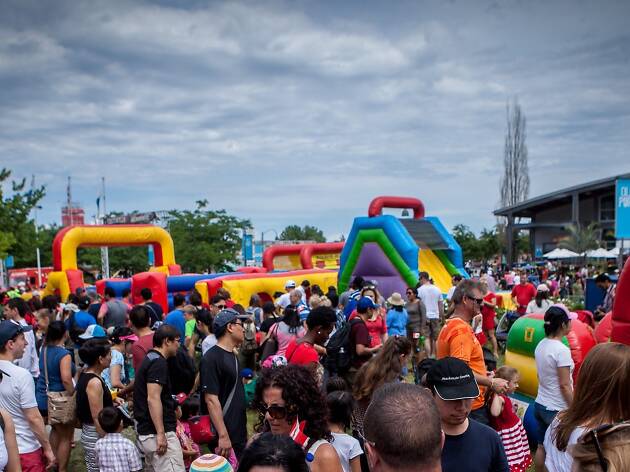 Photograph: MAWRSI
6. Canada Day at Old Port
One of the bigger celebrations for the public on Canada Day in Montreal is found in Old Port, where festivities go on throughout the day, rain or shine. Beginning roughly at 11:30am at the Jacques-Cartier Pier, the day's totally booked with music, a 21-gun salute, workshops, street hockey, live graffiti, activities for kids and a huge cake to eat. At the end of it all, several artists will be taking to the main stage for a large performance before the fireworks go off at 10pm.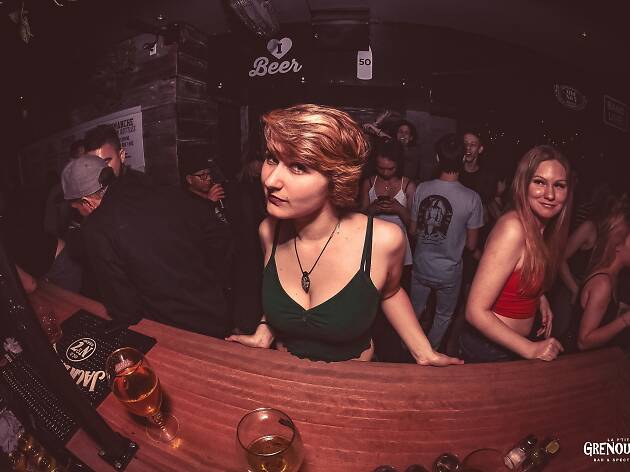 Photograph: La P'tite Grenouille de Montréal
7. A Tribute to Bryan Adams
The Plateau darling for live music with tons of drinks is at it again: La P'tite Grenouille plans to host a musical homage to none other than Montreal-born Canadian Bryan Adams with the added bonus of all-you-can-eat poutine. Tickets are first-come-first-served for this one, and after you've had your fill of gravy 'n' curd-topped fries, burn off those carbs by dancing it up with a huge mug of a beer in your hand.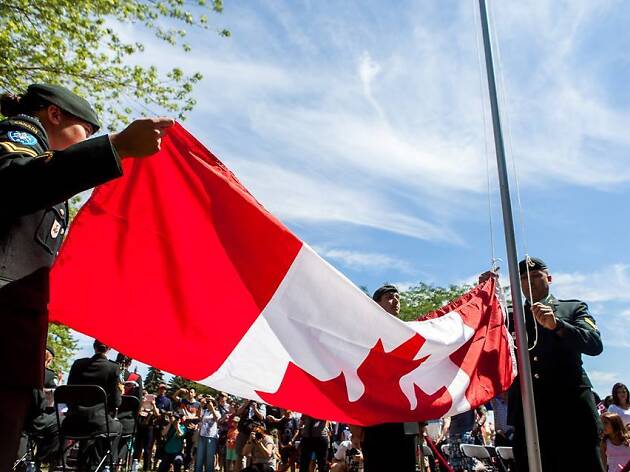 Photograph: Dominick Gravel
8. Canada Day in Pointe-Claire
One of the more regular parts of the city to make a point of the national holiday's the suburb Pointe-Claire on the western side of the island. Located in Alexandre-Bourgeau Park, the celebration leans family-friendly with a bunch of activities for folks of all ages. It's free for everyone who comes; only things to note here is that details aren't released yet and if it's raining, it'll be taking place the following day on July 2.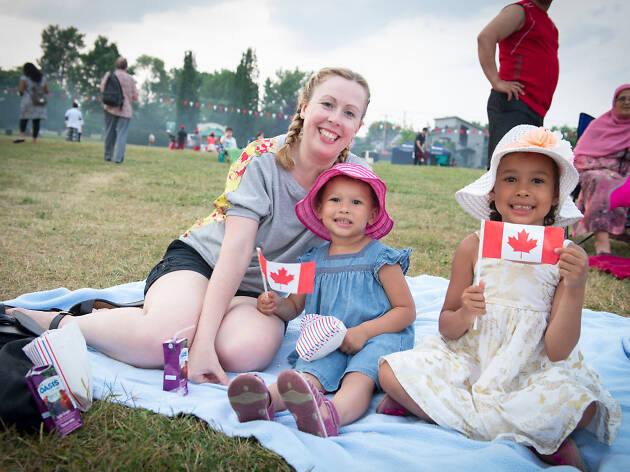 9. Canada Day in Beaconsfield
Another community-based event on the small side out in the burbs of Montreal is this gathering where families are encouraged to bring everyone out. The administration's planned for a full day of stuff to see and do, ranging from Irish dancers to magicians and fire eaters, all followed by cake and fireworks at 10pm. Expect a lot of side activities to keep you (and the kids!) busy, from mini golf and food trucks to bouncy castles (a combination of which isn't recommended).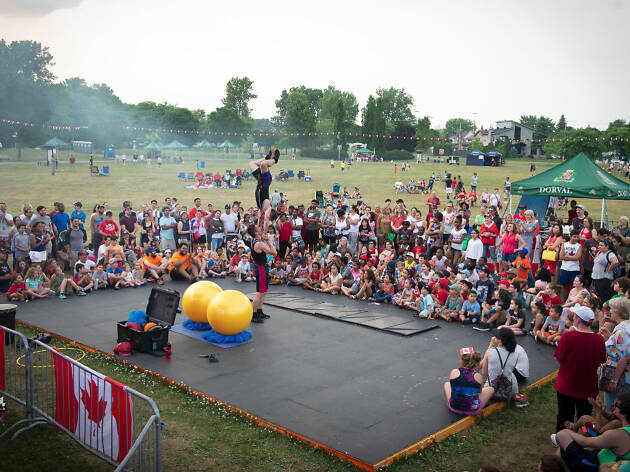 Photograph: Courtesy City of Dorval
Beginning at 1:30pm, Dorval's Millenium Park will be turned into a local hub for Canada Day celebrations, largely filled with activities and food until the fireworks are set off at 10pm. Acrobatics and musical performers will open the day while arts and crafts, dancers, magicians and food trucks will keep you occupied throughout your visit. In order to provide some ease of access, Dorval's offering a shuttle service from the following locations: Walters Park, Surrey Aquatic and Community Centre, and the Dorval Aquatic and Sports Complex.
Grab more than beer on Canada Day
Where you'll find the best in rooftop bars around the city, from high-rise hotel bars with pools, patios and terrasses