Heads up! We're working hard to be accurate – but these are unusual times, so please always check before heading out.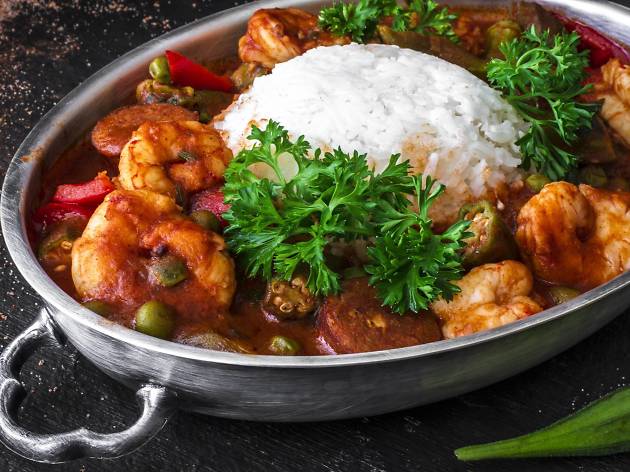 10 iconic New Orleans foods you must try
These New Orleans foods will delight all your senses. We're talking classic gumbo, beignets, jambalaya and muffuletta.
The Big Easy's stellar reputation depends on the excellent local music scene, the endless fun that is Mardi Gras, properly made Sazeracs (America's very first cocktail!) and, of course, the iconic New Orleans foods that pepper the city's uniquely delicious dining scene.
From beignets to crawfish and the gumbo that represents Creole cuisine—the most popular in town—we put together a culinary bucket list that will tickle all your senses. We're not only telling you what to eat, but suggest which local restaurants serve the very best version of each food.
Just keep one thing in mind: if you get the chance to have a meal (or two, or three, or four…) at the home of a local New Orleanian, take it! There is something about eating homemade jambalaya that will stay with you forever.
RECOMMENDED: Full guide to the best restaurants in New Orleans
Explore the city like a local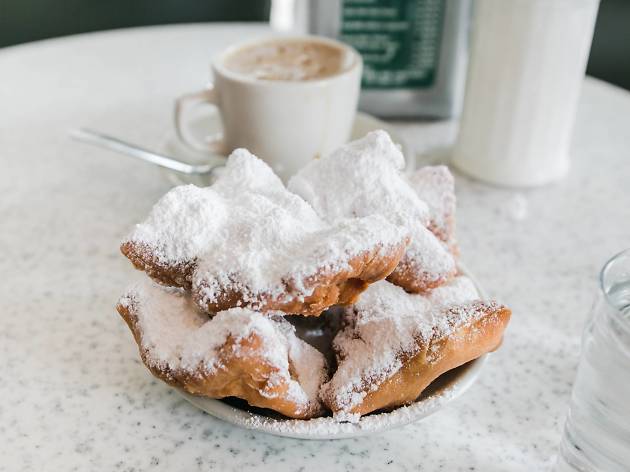 Photograph: Shutterstock
Grabbing a table at Cafe du Monde for an order of these fluffy, square doughnuts piled high with powdered sugar is a must for any visitor. (Locals are fans, too.) It's easy to fit into any schedule as the flagship French Quarter location stays open 24/7. Don't forget to try a cafe au lait, and remember to peek into the back kitchen window to see where the magic happens.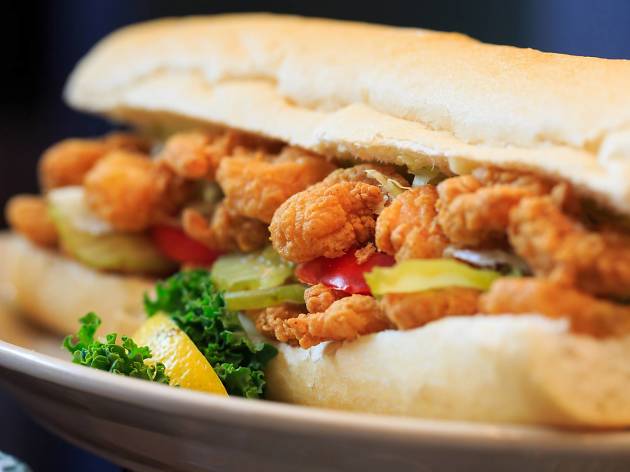 Photograph: Shutterstock
The history of the po'boy is much debated, as is which spot serving the delicacy is the city's best. Many aficionados agree that the fried shrimp (or oyster) po'boy at Parkway Bakery & Tavern in Mid-City stands above the competition. The freshest Gulf seafood and light, flavorful batter are key. The roast beef po'boy is equally delicious, requiring handfuls of napkins to handle the juiciness.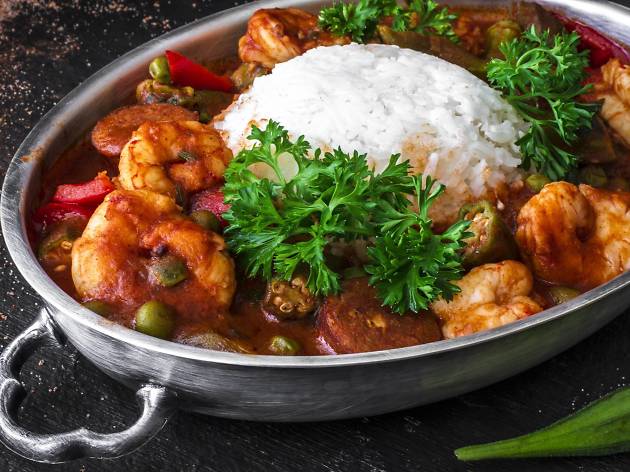 Photograph: Shutterstock
Gumbo is a fusion of the city's various cultures in a bowl. However it is prepped—with a light or dark roux, seafood or andouille, okra or none—gumbo is no doubt iconic, and there are as many excellent versions around town as there are ingredients. Liuzza's by the Track serves a traditional Creole version with chicken, andouille and shrimp, while Gabrielle Restaurant's is a deeper, darker quail gumbo. If you're looking to indulge, head to Restaurant R'evolution and order the death by gumbo dish, featuring a base poured tableside over quail stuffed with oysters and andouille.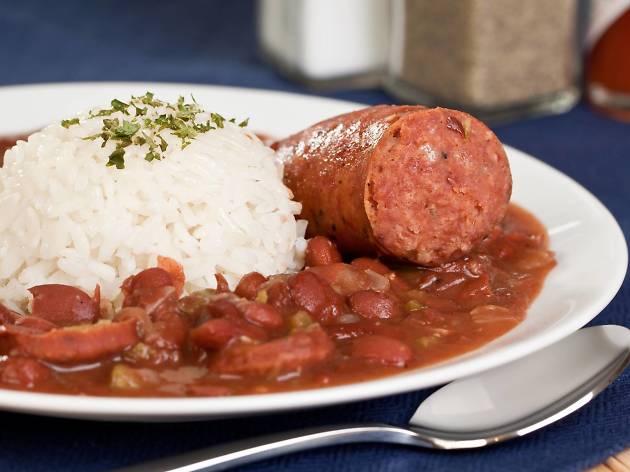 Photograph: Shutterstock
Mondays in New Orleans are for red beans and rice, as it's a relatively simple dish that can simmer all day, while start-of-the-week errands are getting taken care of. Creamy beans and flavorful sausage—diners can sometimes choose between hot and smoked—are served atop fluffy rice. For an authentic, welcoming environment in which to enjoy this classic, seek out Joey K's on Magazine, which serves a delicious and substantial plate of red beans with smoked sausage. Want to try your hand at cooking this yourself? Pick up a bag of Camellia beans, a favorite of local chefs and home cooks.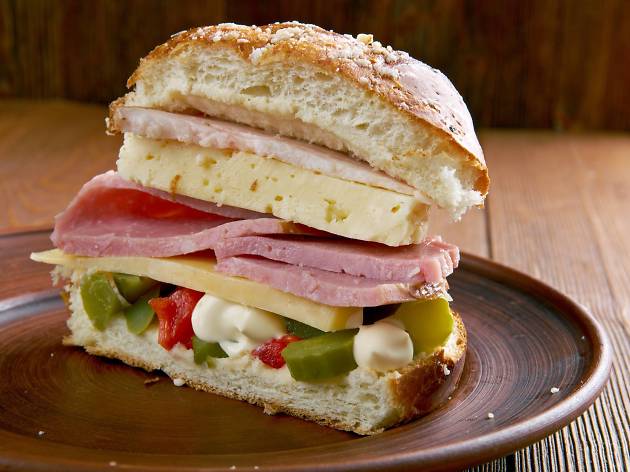 Photograph: Shutterstock
As Italian immigrants settled along the French Quarter's riverfront in the late 1800s, Central Grocery began serving a lunch of meats, cheeses, olives and bread to workers who would stop in. The muffuletta sandwich was hence born, featuring layers of Genoa salami, ham, mortadella, provolone, Swiss and olive salad on a (very large) circular Italian loaf. This is the classic version, served at room temperature. Try the warm version at Napoleon House or a gourmet (i.e. meticulously measured and assembled) one at Cochon Butcher.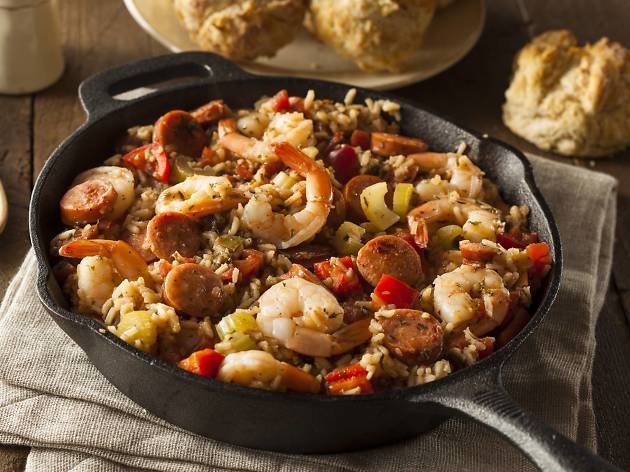 Photograph: Shutterstock
This one-pot, rice-based dish is a local staple with plenty of variations, all hearty and flavorful, boasting bold spices. Head to French Quarter dive Coop's Place for its famous rabbit and sausage jambalaya. (Go "supreme" and add shrimp and tasso.) Open into the wee hours, Coop's is the spot for late-night dining, and the jambalaya will hit the spot after a night of hard-fought revelry.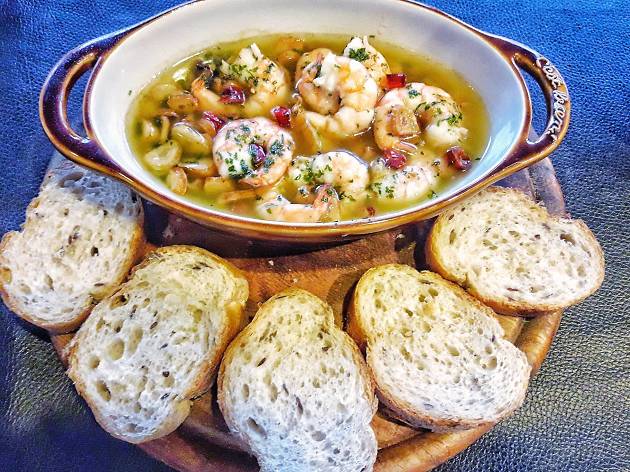 Photograph: Shutterstock
No, these are not shrimps cooked on a grill with barbecue sauce. Featured on myriad menus around town, this decadent dish consists of fresh, shell-on Gulf shrimp cooked in butter, garlic, white wine and Worcestershire sauce. Expect to get real messy, but it's worth it. The original, must-try version can be found at Pascal's Manale, and Deanie's Seafood is another local stalwart famous for serving the dish.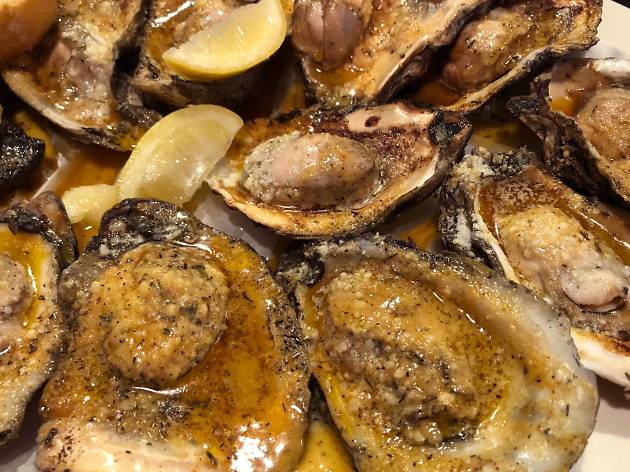 Photograph: Shutterstock
Gulf oysters are not the sweet little delicacies found in other regions. These locally harvested bivalves are fat and salty, and in New Orleans they're eaten any number of ways: raw, fried, charbroiled, Rockefeller-ed, stewed and more. You don't have to look far to score a dozen raw, but you should really taste the classically prepared charbroiled oysters. Go to Drago's for the original: raw oysters on the half shell are topped with garlic and herb butter, sprinkled with cheese, then tossed on the grill until the butter melts and the cheese is bubbly. The dish needs nothing more than French bread to sop up all the butter.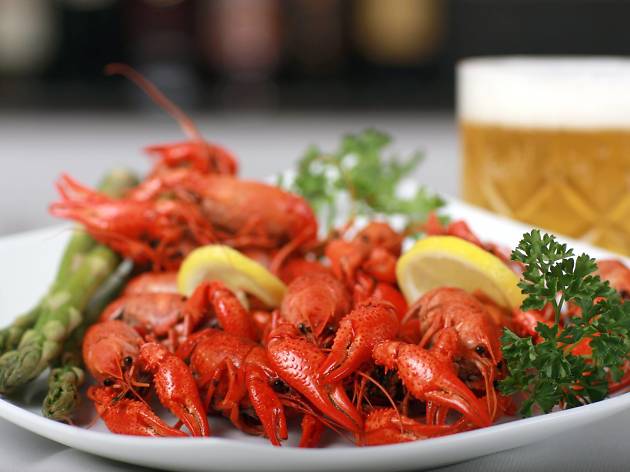 Photograph: Shutterstock
The annual local crawfish season kicks off with crawfish boils all around town, when family and friends gather in parks to devour piles of crawfish and fixins (corn! Mushrooms! Garlic!). Everything is boiled with spicy seasonings in giant pots and seafood spots around the city often can't crank out batches fast enough to meet demand. Bevi Seafood Co. in Mid-City does it right, encouraging you to take the hot and spicy mudbugs home, though most customers feast away at one of the picnic tables outside.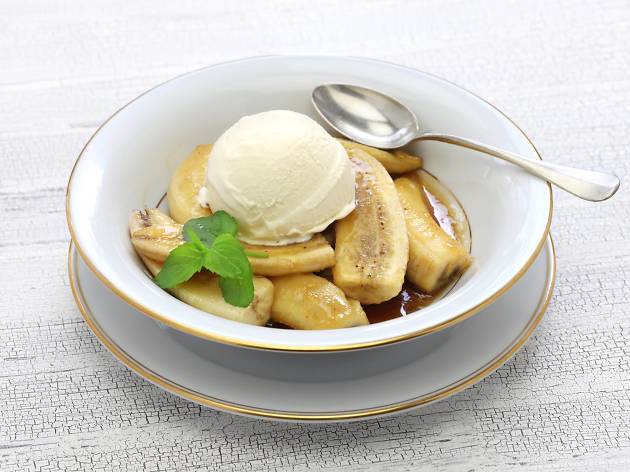 Photograph: Shutterstock
In the 1950s, bananas by the ton poured into the port of New Orleans from Central and South America. The chef of the legendary Brennan's Restaurant was tasked with creating a dessert with the fruit. Prepared tableside for a dose of spectacle, the dessert features bananas flambéed in dark rum, banana liqueur, sugar and cinnamon, served with creamy vanilla ice cream. Named after a local civic and business leader (Richard Foster, the chairman of the New Orleans Crime Commission), Bananas Foster became a hit, and the restaurant now dishes out tens of thousands of orders a year.