The greatest Disney movies of all time
Looking for the best Disney movies of all time? Search no further! Our list includes classics, Pixar hits and more!
Since 1937, the Walt Disney Company has been entertaining us with its charming animated movies, live-action spectaculars and magical computer-animated adventures. In fact, Disney has released around 420 movies since its first release, the classic Snow White and the Seven Dwarfs, with 20 more hitting screens in 2021 alone.
Such a vast catalogue means that choosing the greatest of them is no easy task. However, with our list of the best Disney movies of all time we've given it our best shot. Whether your favourites involve Disney Princesses, critically acclaimed Pixar hits or crime fighting bunny rabbits, the movies on this list have your next family film night covered. Featuring classics like 101 Dalmations to recent releases like Raya and the Last Dragon, which is now streaming on Disney+, here's our selection of the best Disney movies of all time.
Want more great movies for kids? Check out these cool animated movies for kids and these family comedy movies. Also be sure to check out the best feel-good movies to stream on Disney+ right now!
The greatest Disney movies of all time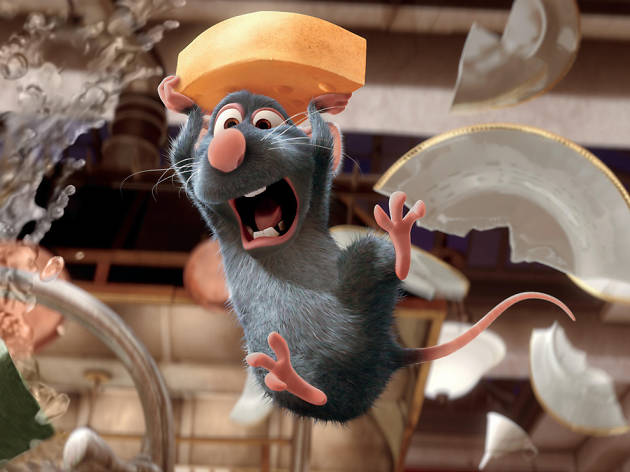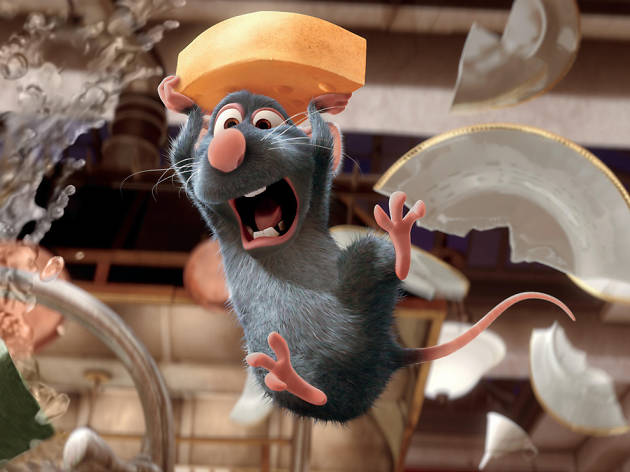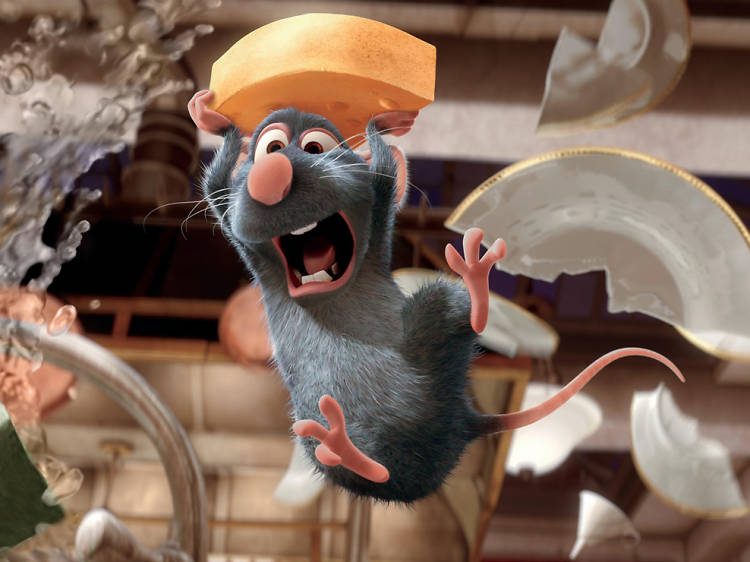 Photograph: Disney Pixar
The rat can cook! This sweetly ridiculous movie about a naive, ambitious rodent named Remy (charmingly voiced by Patton Oswalt), who longs to become a great chef is witty, clever, gently moral and dramatically convincing. Who doesn't love Linguini (voiced by Lou Romano), a hopeless human moppet controlled by the supremely talented Remy? Will they win over the Snow White-style villain, a power-crazed food critic named Anton Ego (Peter O'Toole)? We won't spoil the fun for the three of you out there who don't yet know the ending! Rated G.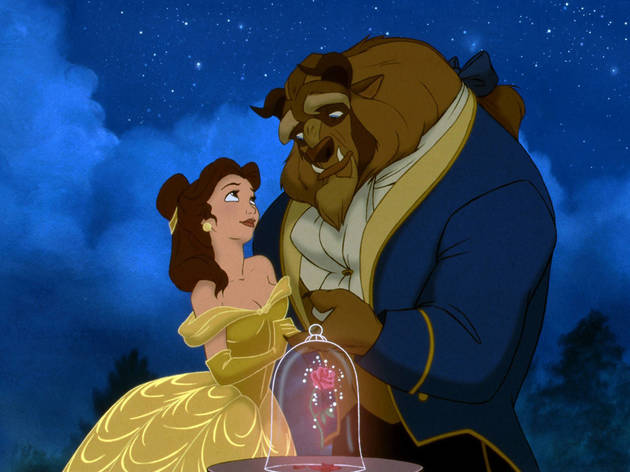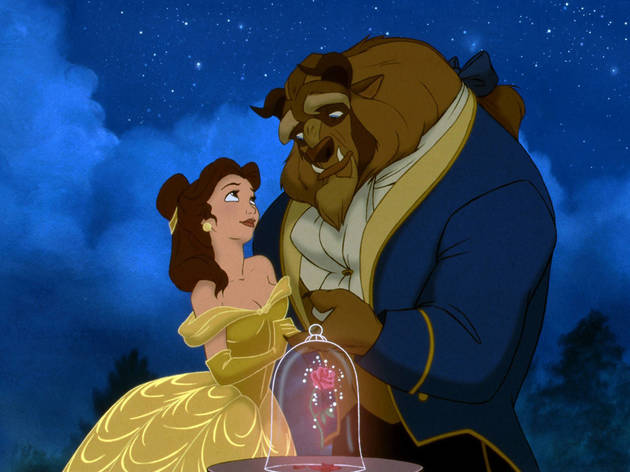 Photograph: Courtesy Walt Disney Pictures
2. Beauty and the Beast (1991)
A pompous prince gets a taste of his own medicine in this '90s fairytale. An enchantress' spell turns the royal into a ferocious beast, and it cannot be undone until he falls in love. When the beast kidnaps the town's clockmaster, his beautiful daughter comes to the rescue...and the beast's, too. Rated G.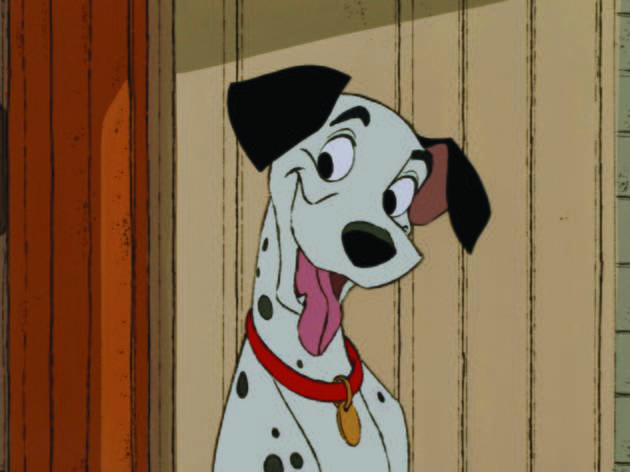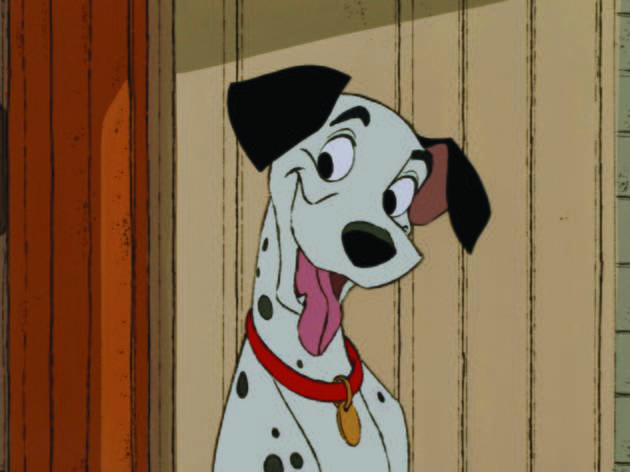 Photograph: Courtesy Walt Disney Productions/Buena Vista Pictures
It's true love for Pongo and Perdita! Fortunately for the pups, they're able to wrangle their owners into a relationship, too. It's nothing but canine bliss...until the mean-spirited Cruella De Vil shows up. She has her sights set on Perdita's liter of pups...for fur coats. Rated G.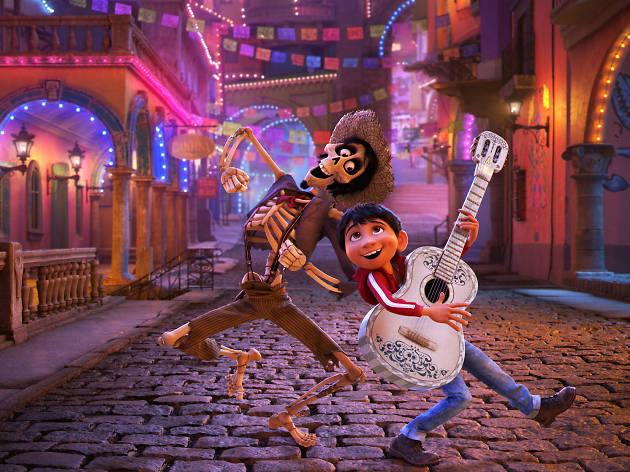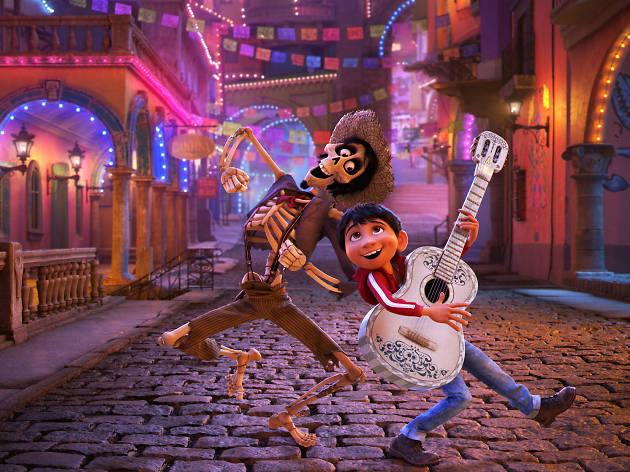 Photograph: Disney Pixar
Ernesto de la Cruz—a fictional Sinatra, if you will—is Miguel's idol. All the youngster longs for is to belt out beautiful ballads like his favorite singer. However, music is strongly prohibited in his family, for reasons unknown. With a trip to the Land of the Dead, Miguel starts to make sense of his family's ways. Rated PG.
Judy Hopps dreams of joining the police force and leaves her farm and family for the bustling metropolis Zootopia to achieve this goal. As the first rabbit in the crew, she isn't taken seriously by her fellow police officers. Tired of writing up parking violations, Judy decides to take on a missing persons case to prove herself. When she enlists the unwilling help of con fox Nick Wilde, the pair find themselves going down a rabbit hole of clues, scandals and close calls. Rated PG.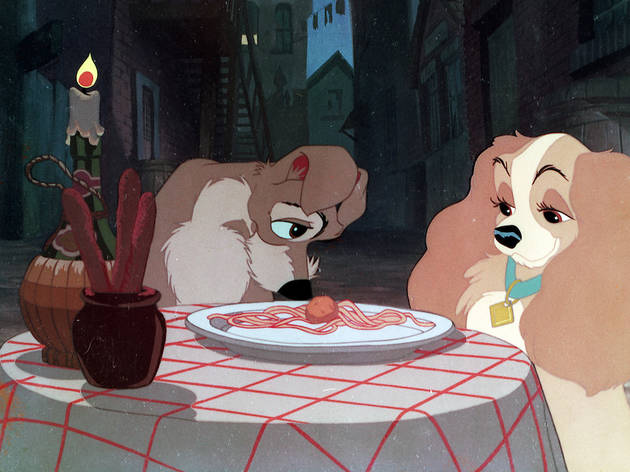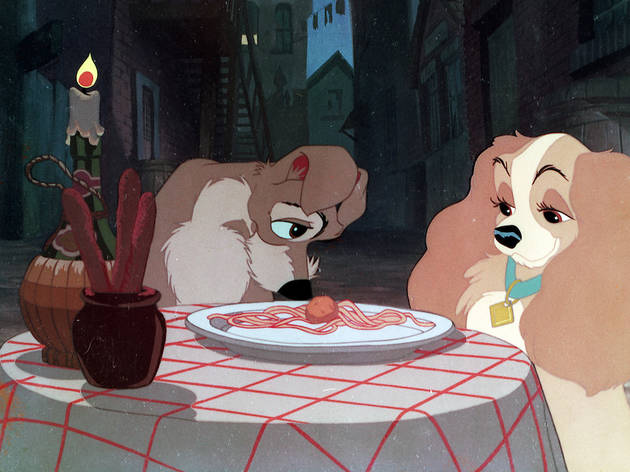 Photograph: Courtesy Disney
6. The Lady and the Tramp (1955)
A sophisticated cocker spaniel and a pup from the wrong side of the tracks fall in love in this pawsitively irresistible canine romance. Generations later, we'll still swoon for the classic spaghetti-slurping scene between the two doggos. Rated G. ​ ​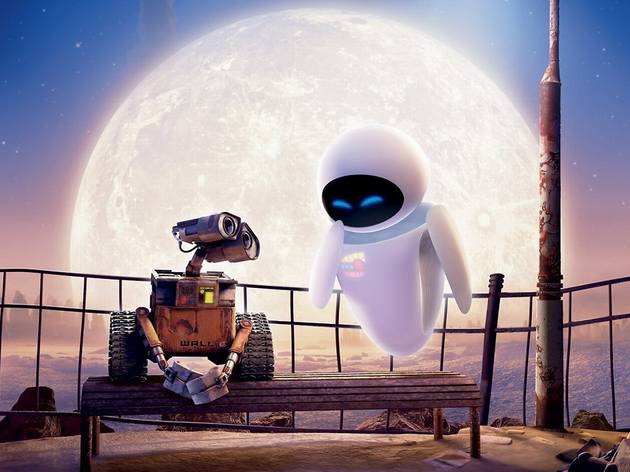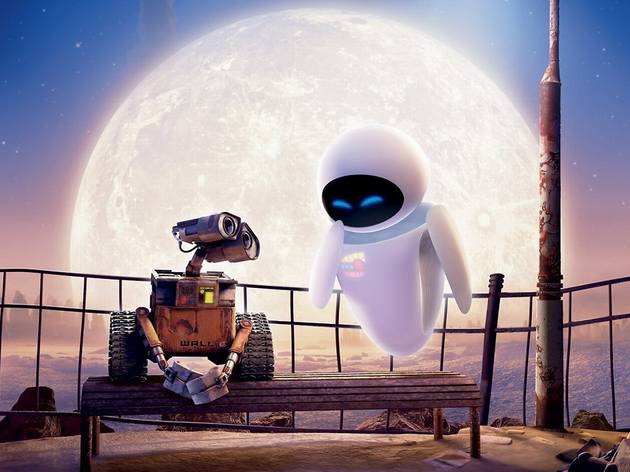 Photograph: Courtesy Walt Disney Pictures
Wall-E is an ancient robot and the sole robot left on earth. Naturally, being the only one of his kind isn't easy, and lonliness ensues...until EVE arrives. Rated PG.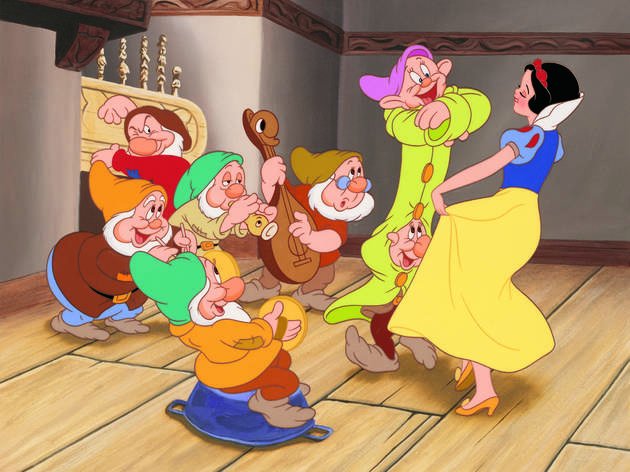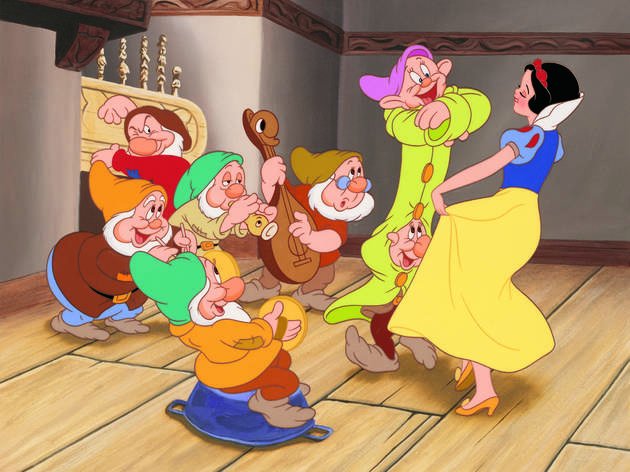 Photograph: Courtesy Disney
8. Snow White and the Seven Dwarves (1937)
Talk about jealousy at its finest. A wicked queen simply cannot stand her young stepdaughter's beauty and even goes so far as to take the life of young Snow White. But the joke's on the bitter royal, as Snow White emerges alive and well, enjoying the company of seven dwarves in a cozy cottage. That's when the queen tries again. She disguises herself as an old lady and offers Snow White a poisonous apple that sends her into a unconscious state that can only be broken with the kiss of a prince. Rated G.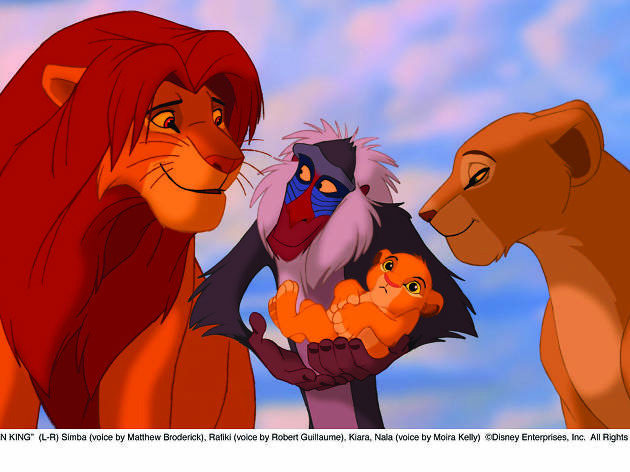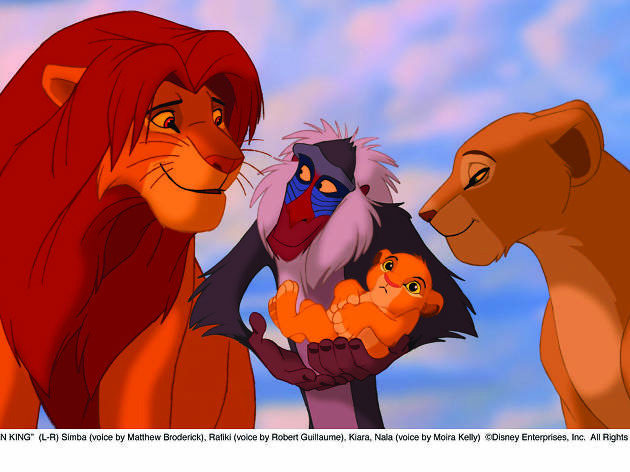 Photograph: Courtesy Disney Enterprises Inc.
Equal parts endearing and heartbreaking, the Disney classic rotates around young lion Simba, who must rise to power after the loss of his father, Mufasa. You would think family would be supportive, but one evil uncle has it in for the cub. Hang in there, Simba! Remember: Hakuna matata! (Don't forget to check out the 2019 live-action reboot!) Rated G.

This photorealistic film is a study piece of Hamlet-derived musical theater, only with 100 percent more Beyoncé, which is never a bad thing. Set in one of Africa's most beautiful valleys, today's Lion King remains a story about talking and singing animals that connect with the tides of the earth—and that create conflict with each other. It's not only more realistic than the original, it's darker and more dramatic. Rated PG.
Disney
11. The Hunchback of Notre Dame (1996)
This adaptation of Victor Hugo's classic novel Notre Dame de Paris stars Quasimodo (voiced by Tom Hulce), a grotesquely deformed but kind-hearted young man who was abandoned by his parents and rescued by the priests of Notre Dame, the massive cathedral in the heart of Paris, and he lives there, earning his keep as a bell ringer. Quasimodo has become the ward of Judge Frollo (voiced by Tony Jay), an outwardly pious but deeply hateful man. Frollo hopes to clear the Gypsies out of Paris with the help of Phoebus (voiced by Kevin Kline), leader of the troops under Frollo's command. However, Phoebus harbors no ill will against the Gypsies—in particular Esmerelda (voiced by Demi Moore), a hot-blooded but compassionate gypsy beauty. Will love triumph? Rated G.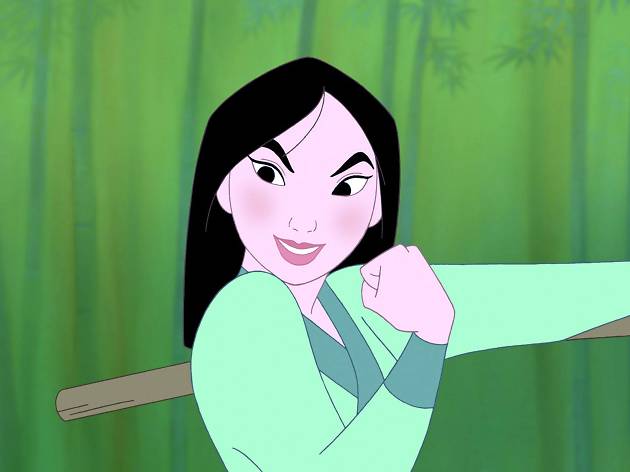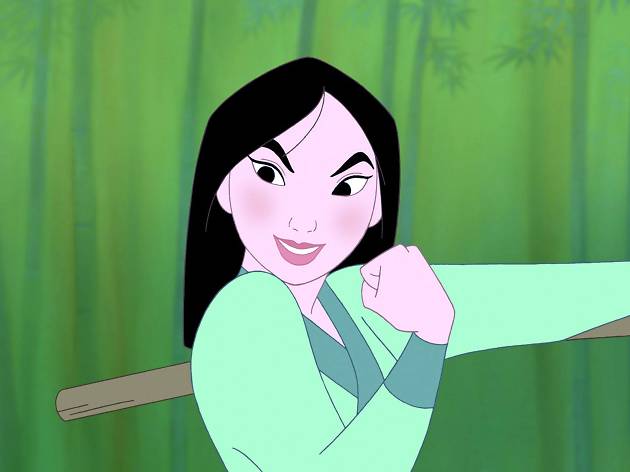 Photograph: Courtesy Disney
Mulan doesn't let anything stand in her way. She's fearful that her ailing father will be forced to serve in the military. That's when she gets the idea to go undercover as a man—a highly forbidden act. In true Disney fashion, there's also some romance along the way. Rated G.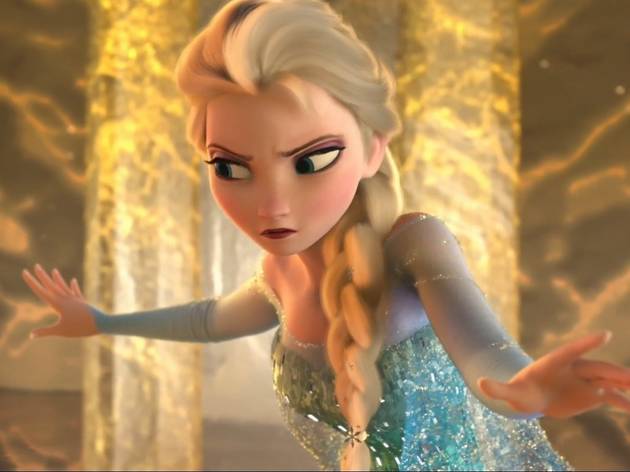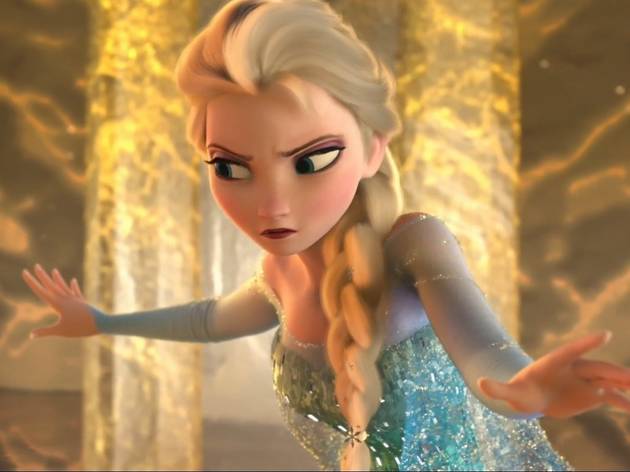 Photogaph: Courtesy Walt Disney Animation Studios and Walt Disney Pictures
In off chance you're unfamiliar with Disney's most popular sisters, let us get you up to speed: Anna and Elsa have melted even the coldest of hearts upon their rise to fame in 2013. In Frozen, Elsa struggles with wicked-cool powers (literally) that send her town into a never-ending winter. Whoops! Will help from her little sis be able to rectify the situation? Oh, and best of luck getting the film's beloved song, "Let It Go," out of your head! Rated PG.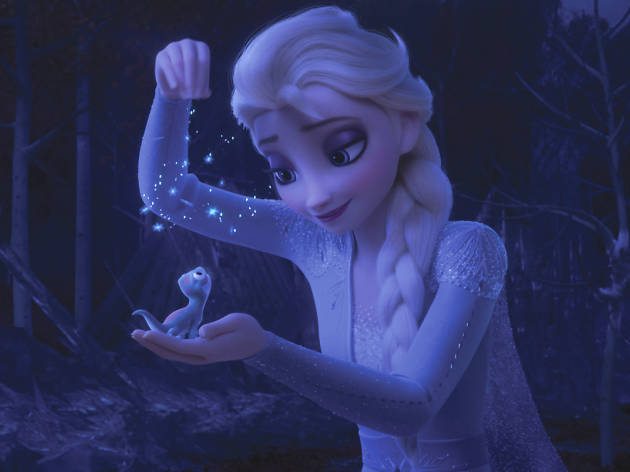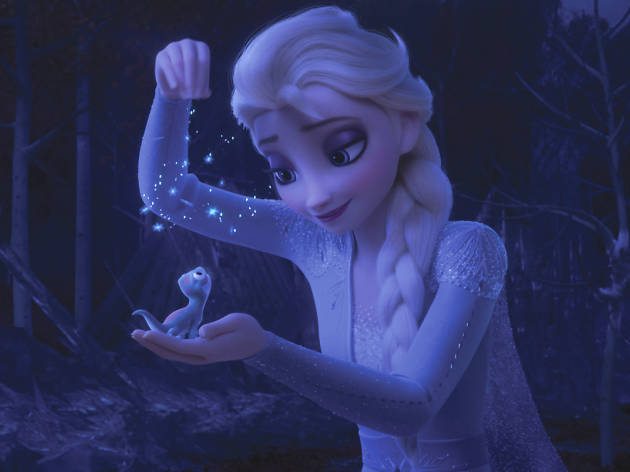 Photograph: Disney
This long-anticipated sequel feels entirely fresh. The world it creates is charming, the wit sparkles, and—one brief burst of "Reindeer(s) Are Better Than People" aside—the songs are all new. So let go of "Let It Go" and clear some room for a new batch of earworms. As you'd expect, Frozen II's story again focuses on Elsa (voiced by Idina Menzel), but her exuberant sister, Anna (Kristen Bell), is very much a co-conspirator this time, having When Harry Met Sally-ish tiffs with the lovestruck Kristoff (Jonathan Groff), and helping guide the scene-stealing Olaf (Josh Gad) through a very funny coming-of-neige plotline. The hilarious "When I Am Older" and some philosophical musings on the nature of existence are an absolute delight. Rated PG.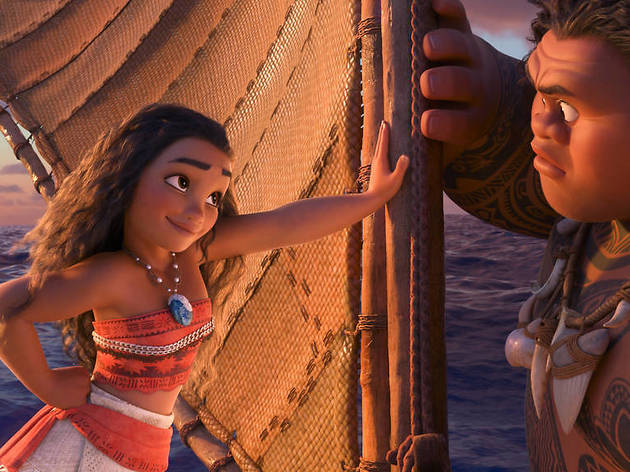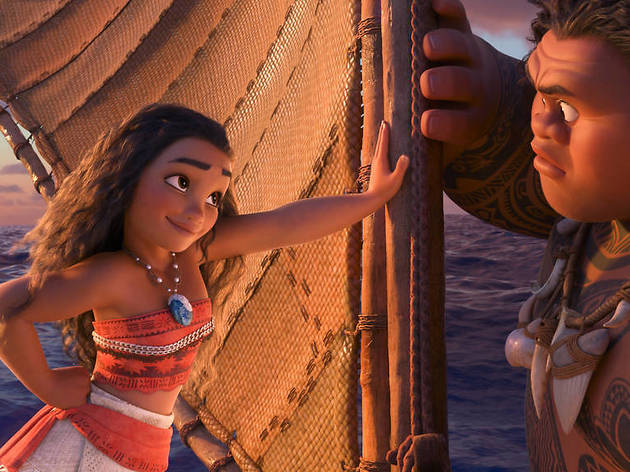 Photograph: Courtesy Disney
Disney's 2016 princess tale follows the fearless Polynesia heroine Moana. Although she's young, she's faced with a pretty big task: to save her island for a terrible curse. She joins forces with legendary demigod Maui in order to confront the creatures in the seas and fulfill her dangerous quest. Rated PG.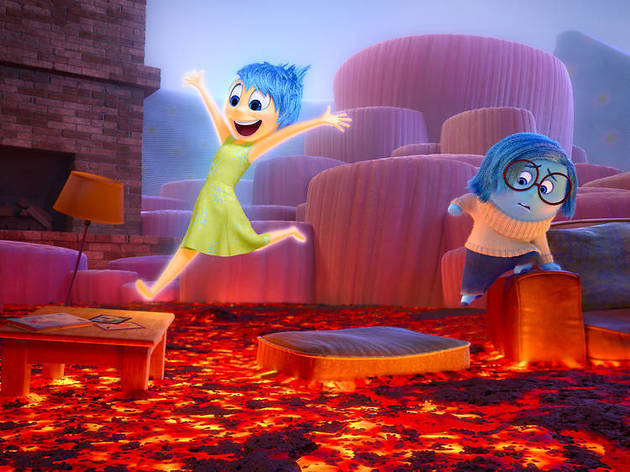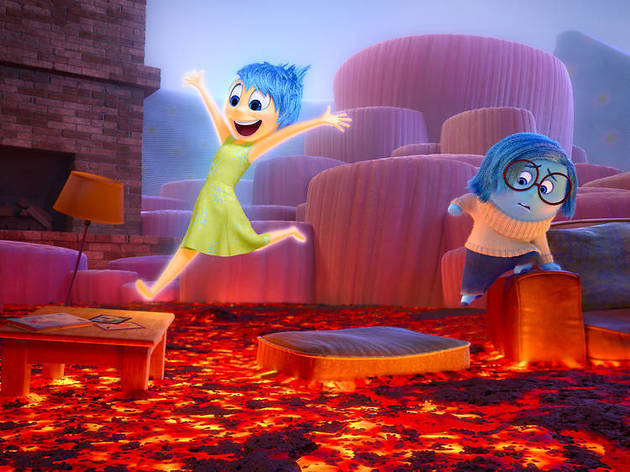 Photograph: Courtesy Disney/Pixar
Don't think you're going to watch Inside Out without shedding a few tears along the way! One of Pixar's most memorable stories follows a little girl's feelings—like Disgust, Joy and Sadness—and accompany her on a difficult move from the Midwest to the West Coast. Rated PG.

A hero's journey about Togo, the sled dog who led the team that brought serum to Nome, Alasaka, where Diptheria threatened the population. This story is gripping, a tale for our times. It also rights the injustice that Balto, another dog on the team, got the bronze statue in Central Park: It was a team effort, and Togo was the greatest among equals. Rated PG.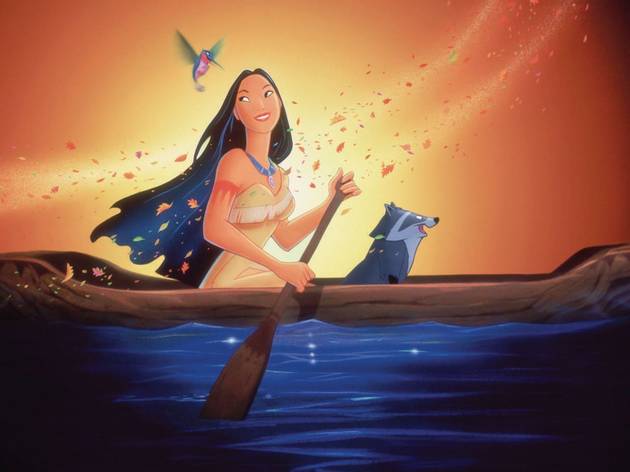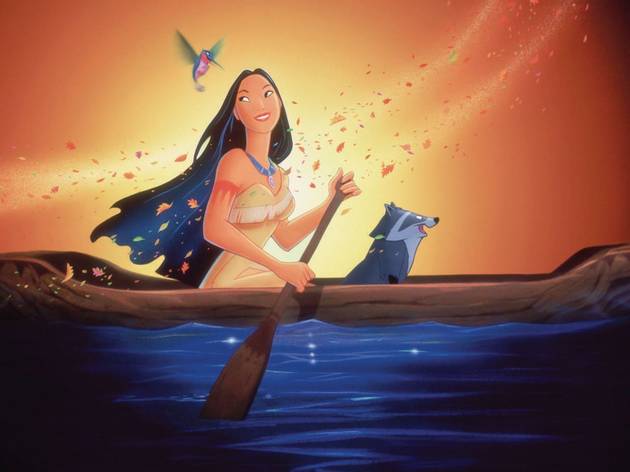 Photograph: Courtesy Disney
Disney takes on a historical figure in this musical romance. Journey back to the 17th century with young Pocahontas, an empowering Native American heroine who falls for colonist Captain John Smith—a love interest that her father strongly disapproves of. Rated G.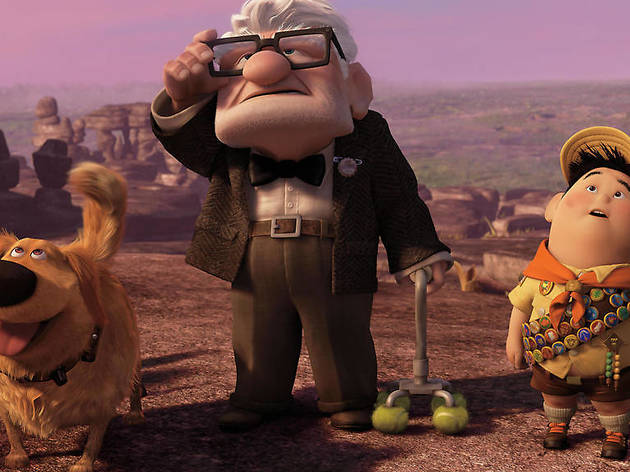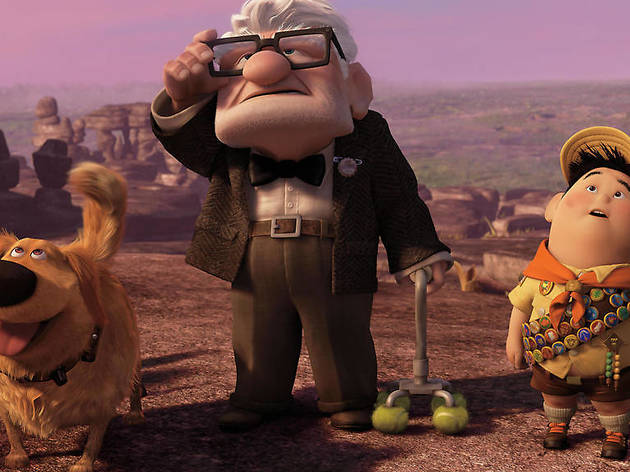 Photograph: Courtesy Disney/Pixar
This Pixar classic, quite literally, takes the fun to new heights when balloon salesman Carl Fredricksen has his way. The grouchy senior ties a bunch of balloons to his home and lifts off to South America, something he's been dying to do for ages. All is fine and dandy...until Carl realizes he has company in the form of an overly enthusiastic Boy Scout. Rated PG.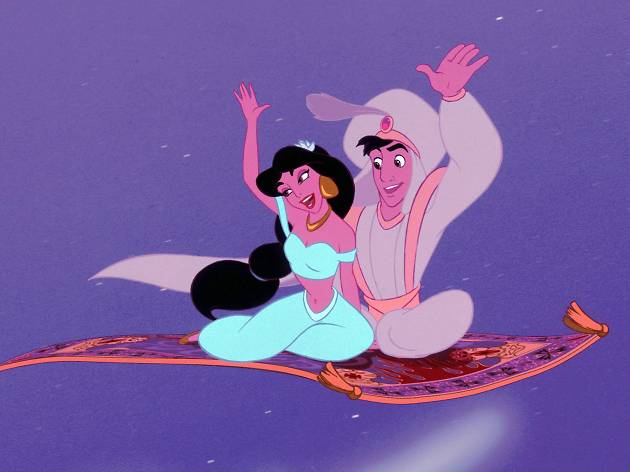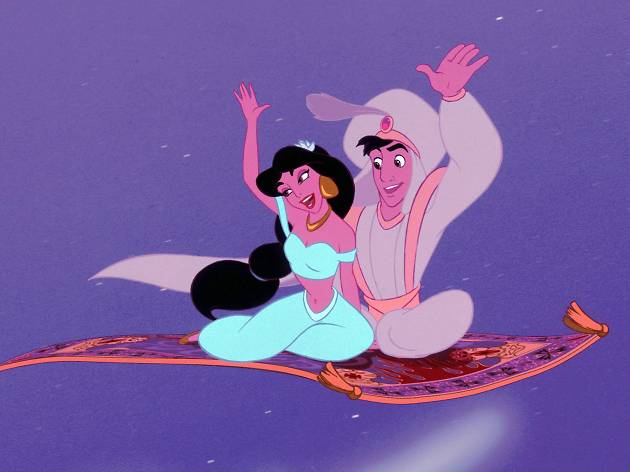 Photograph: Courtesy Courtesy Disney/CHANNEL 5 BROADCASTING
Aladdin has had a rough go of it, but things are on an upswing when he discovers a lamp with a wish-granting genie inside. Things are copacetic for only so long. Soon, evil steps in and it's up to Aladdin to save his love interest, Princess Jasmine. Rated G.
In the heart of Paris, a kind and eccentric millionairess wills her entire estate to Duchess, her high-society cat, and her three little kittens. Laughs and adventure ensue as the greedy, bumbling butler pulls off the ultimate catnap caper. Now it's up to the rough-and-tumble alley cat, Thomas O'Malley, and his band of swingin' jazz cats to save the day. Rated G.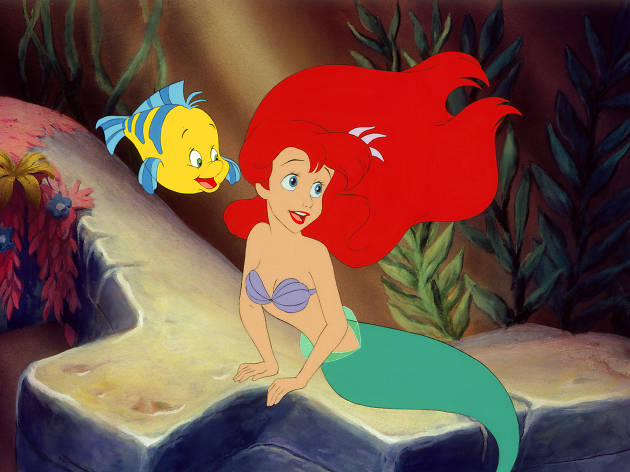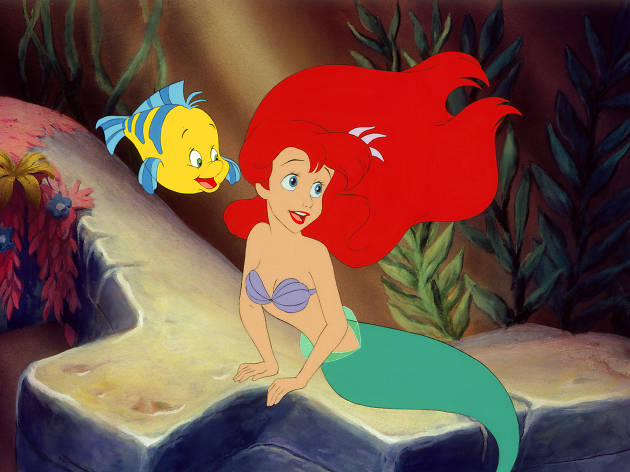 Photograph: Courtesy: Disney
22. The Little Mermaid (1989)
Musical mermaid Ariel longs for a pair of legs. She's dying to get a taste of life above water, and an evil sea urchent named Ursula grants her wish. However, she instills a few rules and has her eye on stealing Ariel's gorgeous singing voice, so what's happening on land isn't necessarily all fun and games. Rated G.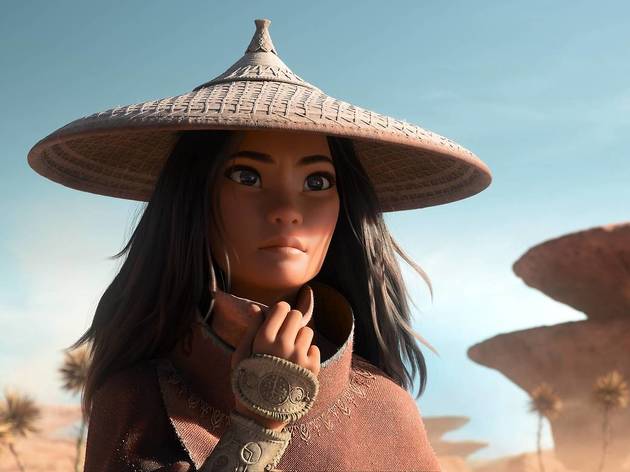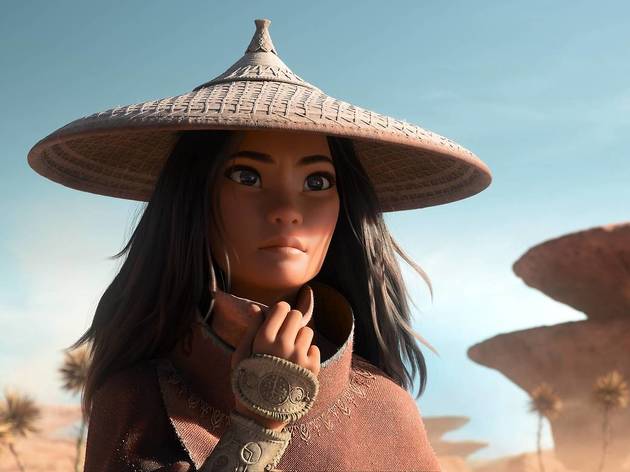 Photograph: Disney
23. Raya and the Last Dragon (2020)
Once upon a time there were dragons and now… well, not so much. That's the starting point for a joyful adventure that delivers Disney's first ever south east Asian princess – Raya (Star Wars' Kelly Marie Tran) – and sets her on a quest to restore harmony to a kingdom riven by seriously bad vibes. Along for the ride is sassy dragon Sisu (there is one dragon left), voiced by Awkwafina in one of the most enjoyable voice turns since Sarah Silverman's helium-powered Vanellope von Schweetz in Wreck-It Ralph. It's on Disney+ for free now, so don't miss it. Rated PG.
Lightning McQueen, a hotshot rookie race car driven to succeed, discovers that life is about the journey, not the finish line, when he finds himself unexpectedly detoured in the sleepy Route 66 town of Radiator Springs. On route across the country to the big Piston Cup Championship in California to compete against two seasoned pros, McQueen gets to know the town's offbeat characters--including Sally, a snazzy 2002 Porsche, Doc Hudson, a 1951 Hudson Hornet with a mysterious past, and Mater, a rusty but trusty tow truck, who help him realize that there are more important things than trophies, fame and sponsorship. Rated G.
You're never too old to visit the Hundred Acre Wood. Christopher Robin might be an adult, but when it comes time to solve those grown-up problems—like managing a work-life balance–who better to assist than Pooh and friends? Rated PG.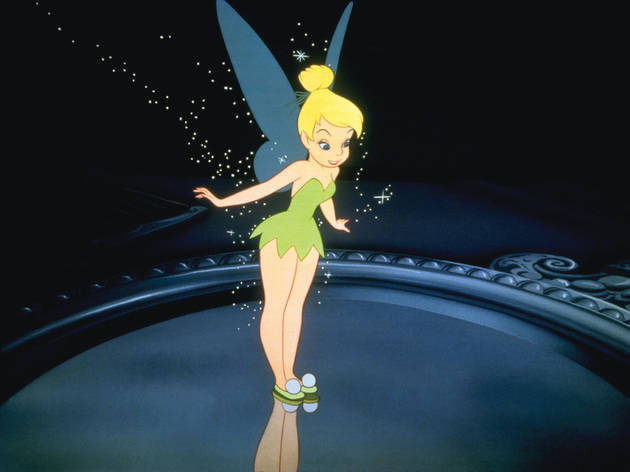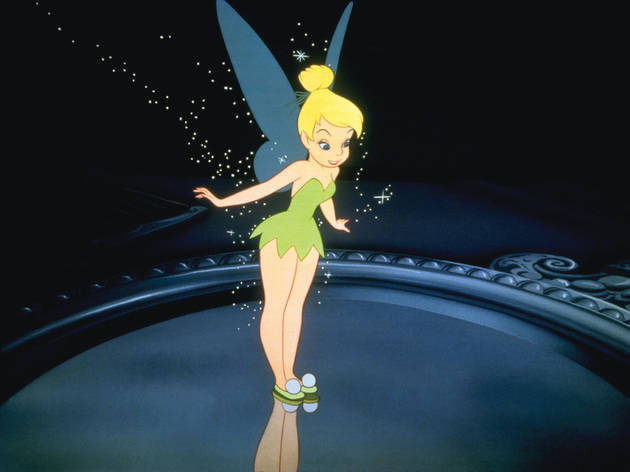 Photograph: Courtesy Courtesy Disney
Never-ending adolescence seems like a dream come true for Wendy and her two brothers. They're immediately intrigued when the magical Peter Pan and Tinkerbell fly into their home, discussing the forever youth they achieved in Neverland. Naturally, it's only right for Wendy and co to take a peek at what all the hype is about. When they do, things take a turn, largely thanks to Captain Hook. Rated G.
Photograph: Courtesy Disney Enterprises Inc.
27. The Nightmare Before Christmas (1993)
Jack Skellington is truly at a crossroads. The pumpkin king is no longer intrigued by Halloween shenanigans. Instead, he has burning curiosity about Christmas. After learning about the once-mysterious holiday, our lanky and lovable skeleton gets into the yuletide spirit and attempts to assist Kris Kringle with the celebration. However, things don't exactly go according to plan...to say the least. Rated PG.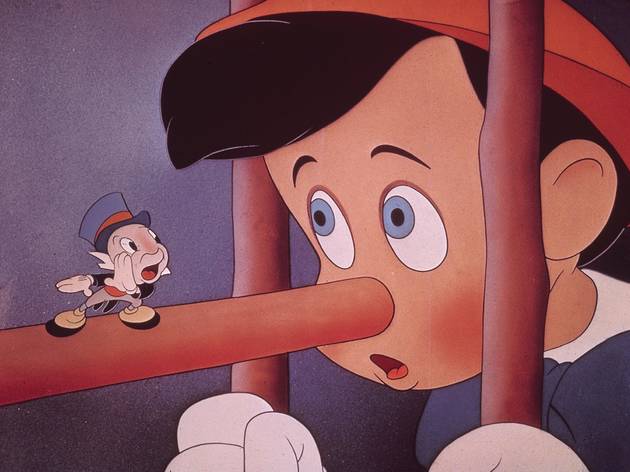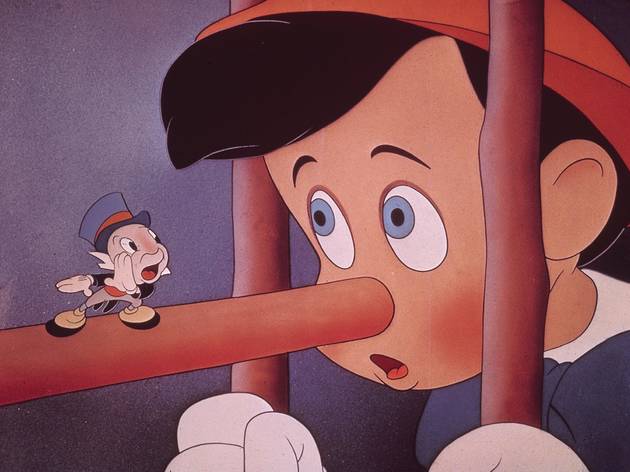 Photograph: Courtesy Disney
Geppetto is a woodmaker who wishes his puppet would turn into a real boy. Magically, his wish comes true! A teeny cricket acts as the conscience for the young marionette-turned-child, and it appears he's getting into a bit of trouble! Rated G.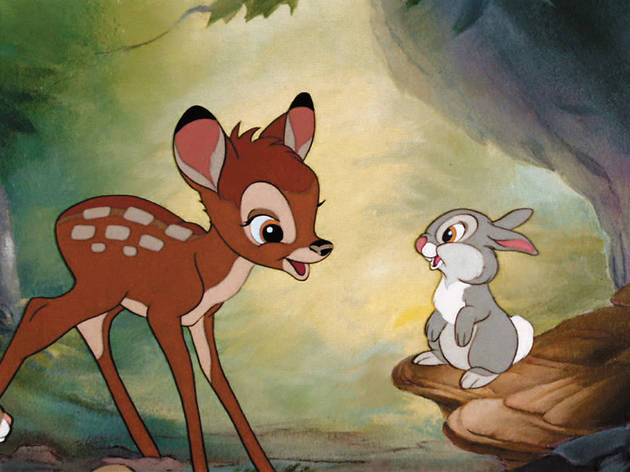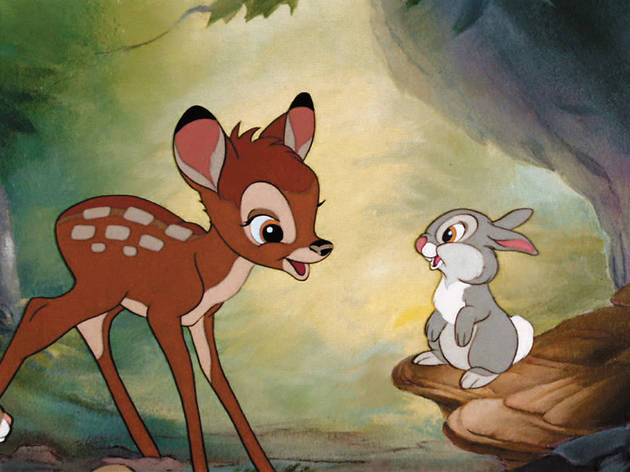 Photograph: Courtesy Courtesy Walt Disney Productions
Endearing and emotional, Bambi is the story of a super-cute deer who comes into his own with help of family and friends in the forest. We'll admit we have a soft spot for Thumper. Rated G.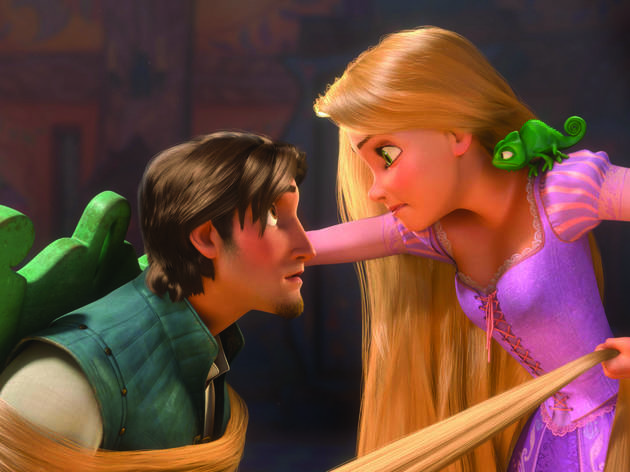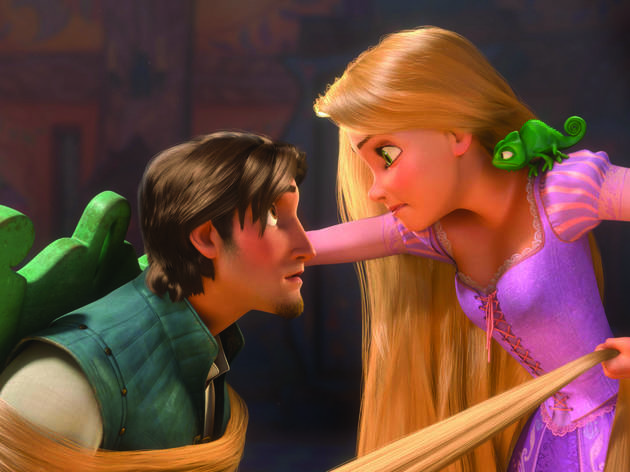 Photograph: Courtesy Disney Enterprises Inc.
In this new retelling of Rapunzel, we find our princess in the same unfortunate situation: Isolated in a tower with no escape, and naturally, extra-long locks straight out of a shampoo commercial. She's almost given up hope about leaving the tower...until a hunky prince shows up. Perhaps he's her key to the outside world! Rated PG.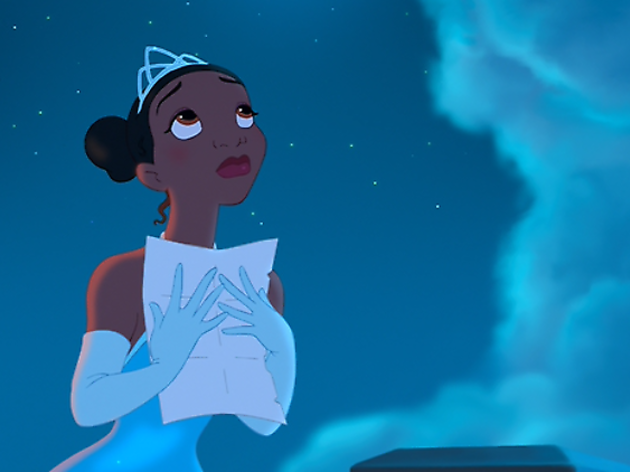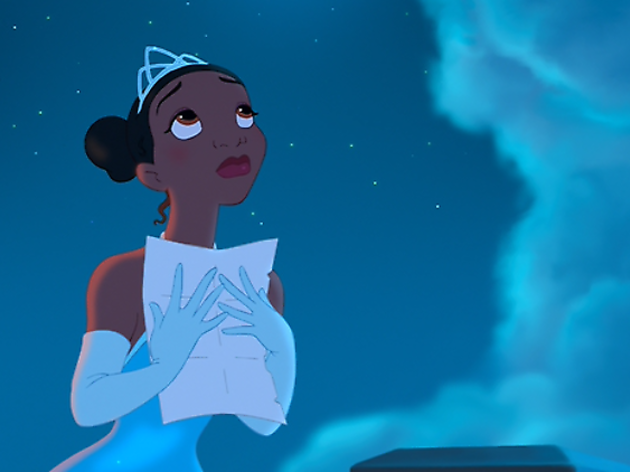 Photograph: Courtesy Disney
31. The Princess and the Frog (2009)
Tiana has big dreams down in the bayou: The New Orleans chick wants to be a restauranteur, but her ambitions are derailed when Prince Naveen shows up. (Or should we say hops up?) The prince is turned into a frog, and he is under the impression that a kiss from Tiana (who his mistakes for a princess) will break the curse. Well, unfortunately after one smooch, they're both frogs. Will someone be able to get these two out of this mess? Rated PG.
Without a doubt, your kids will be nagging you for a loveable inflatable healthcare robot after watching this action-packed but surprisingly emotional movie. Based on the Marvel comics of the same name,it follows Hiro Hamada, a teen prodigal robotics expert, who forms a superhero team with his late brother's healthcare provider robot, Baymax, and a group of highly skilled whizkids. Together, they must take down the bad guys who are responsible for Hiro's brother's death. Rated PG.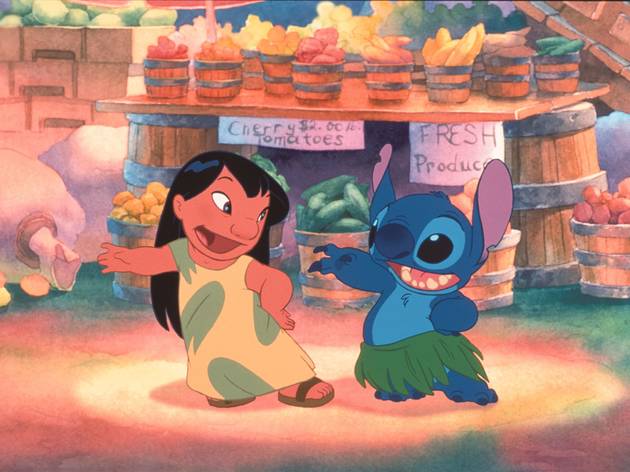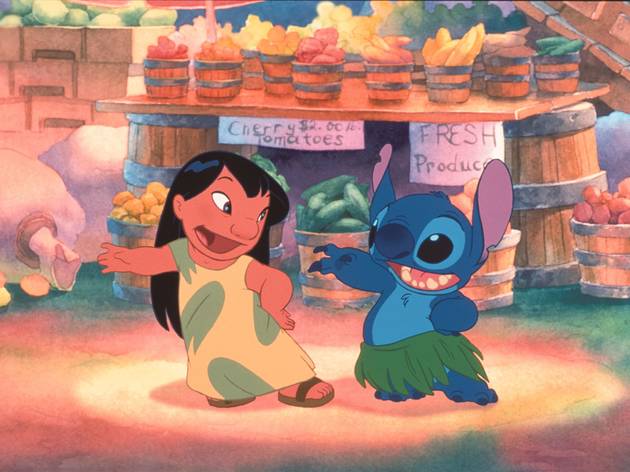 Photograph: Courtesy Courtesy Disney/Buena Vista International
Stitch is Lilo's dog...or so she thinks. The young Hawaiian accidentally mistakes an alien for a pup. Minor details! It seems this silly mixup might've actually happened for a reason when Stich begins to understand the meaning of family (ohana). Rated PG.
Photograph: Disney
34. Lady and the Tramp (2019)
This live-action update of the classic brings a realistic edge to the comedy–and drama–of the ultimate canine meet-cute. And yes, the spaghetti scene is here in all its slurp-tastic glory. Rated PG.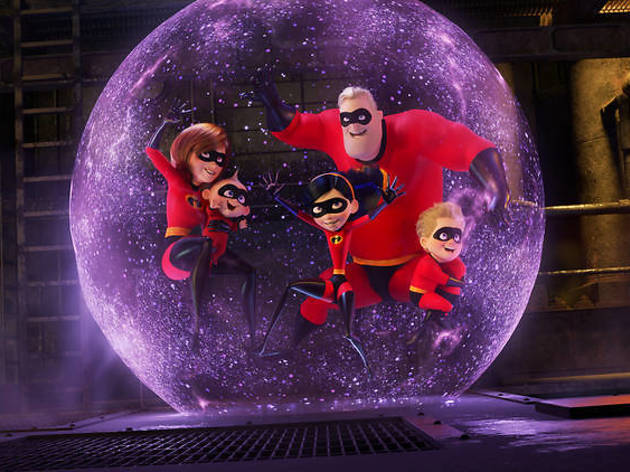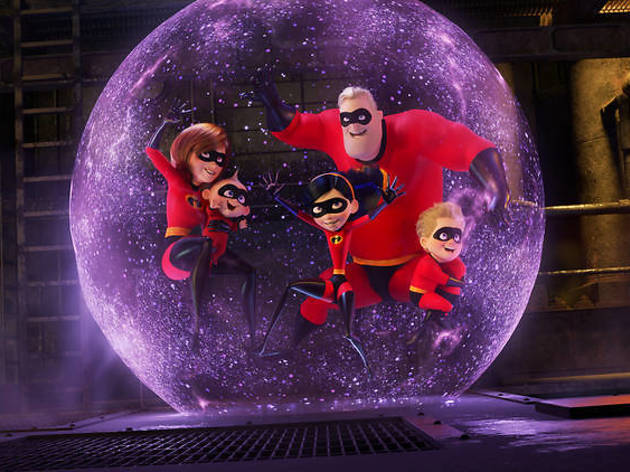 Photograph: Courtesy Pixar
35. The Incredibles (2004)
Mr. Incredible and Elastigirl are forced to play it cool when the government forbids super-hero activity. Although they should take an opportunity to catch up on some r&r during the hiatus, they can't help but miss stopping crime. Soon enough, their efforts are needed once again. Rated PG.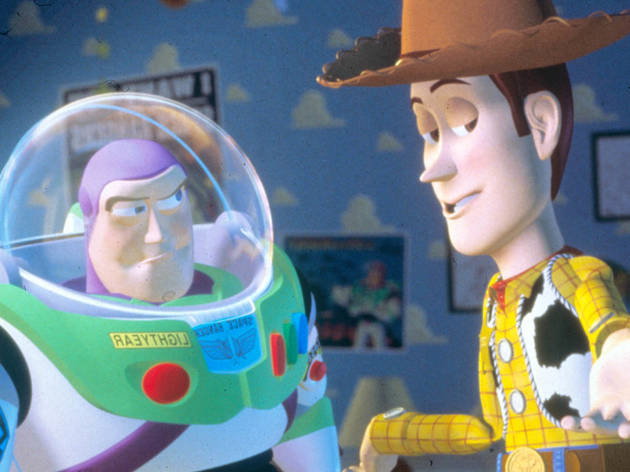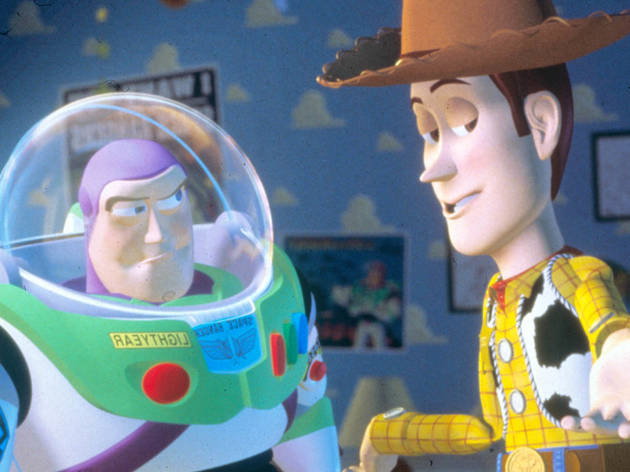 Moviestore/REX/Shutterstock
Oh Toy Story, the film that stole the hearts of millennials everywhere. In this funny, emotional and all-around fantastic Disney tale, we meet Andy (albeit briefly). The real draw is Andy's toys, who come alive whenever he leaves the room. He's never without his right-hand-man Woody, but when he receives an astronaut action figure, Buzz Lightyear, it takes some time for the two toys to share the spotlight. Rated G.
The sequels are usually never as good as the original, although that's not the case for the Toy Story franchisem, which seems to go from strength to strength. While not as existential as Toy Story 4, this emotional follow-up touches on what it means to grow up and face your own mortality.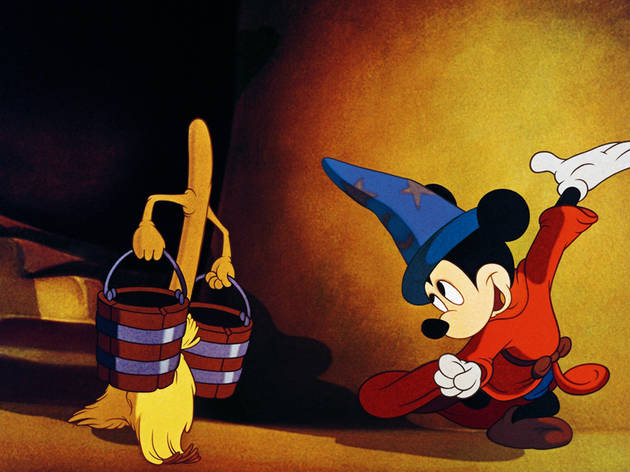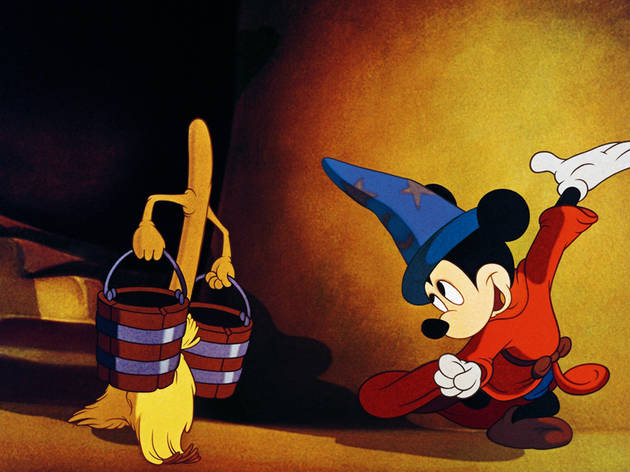 Photograph: Courtesy Disney
This marriage of fantasy and classical music is what put Mickey on the map (with all due respect to Steamboat Willy, of course). Fantasia is considered one of Disney's most inventive flicks and showcases our leading mouse as a magician who can't quite get things right. Be forewarned: The 40s film is definitely a classic, but some of its scary moments might be too much for the tots to handle. Rated G.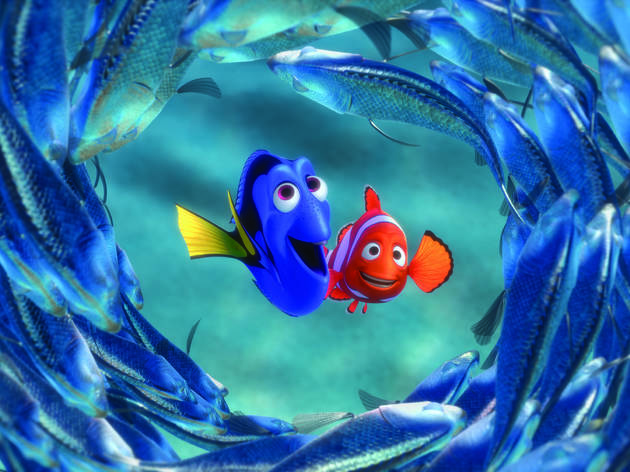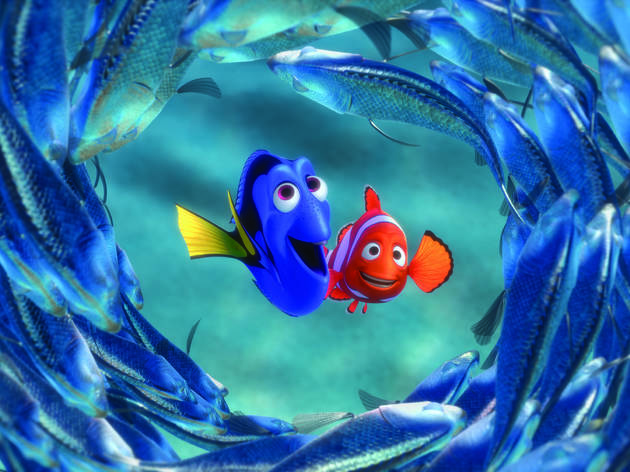 Courtesy Channel 5 Broadcasting/Finding Nemo
Like most kids, Nemo can be somewhat defiant. His father warns him to swim close, yet he's always in search of independence. When the little fish goes MIA under the sea, and encounters a great white named Bruce along the way, he realizes that his pop just might know a thing or two he doesn't! Sometimes it doesn't hurt to listen to 'ol dad. Rated PG.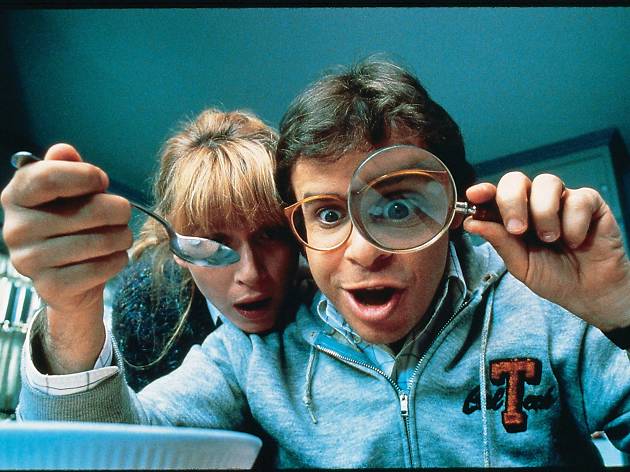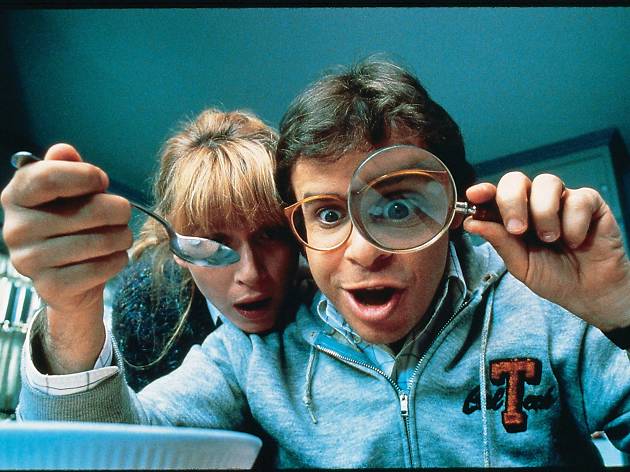 Photograph: Courtesy Walt Disney Pictures/image.net
40. Honey, I Shrunk The Kids (1989)
Wayne Szalinski is convinced that his inventions are worthless. He throws out his shrink ray, not realizing that it did in fact work...and turned a few kids into bite-sized versions of themselves. Will they be able to return to a normal size? Rated PG.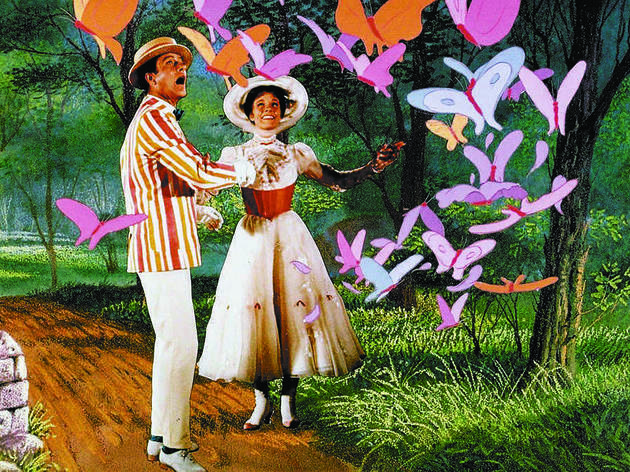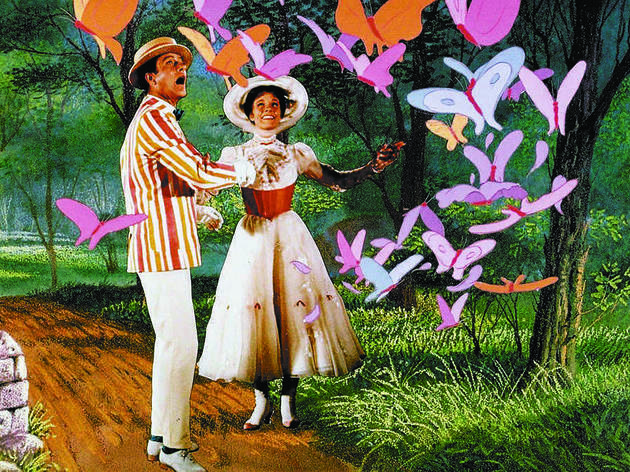 Courtesy The Walt Disney Company
The Banks certainly need a chill pill. When their magical, sweet-natured nanny, Mary Poppins, arrives, the kids hope that some of her positivity will be contagious. Rated G.
Everyone's favourite superpowered family, the Parrs, return for this sequel that puts Elastigirl front and center. After a mission goes disastrously awry, the government shuts down the Superhero Relocation Program, cutting off our heroes' financial assistance. In a bid to make some money and rehabilitate the superhero image, Elastigirl is recruited by a media and telecoms company. Naturally, things aren't what they seem, and the rest of the family must come to her aid. Rated PG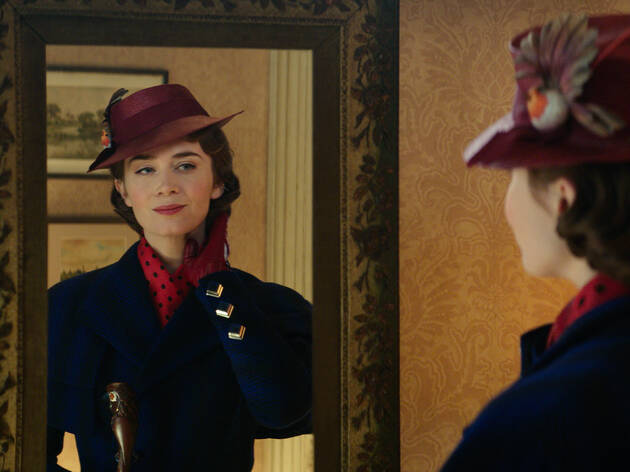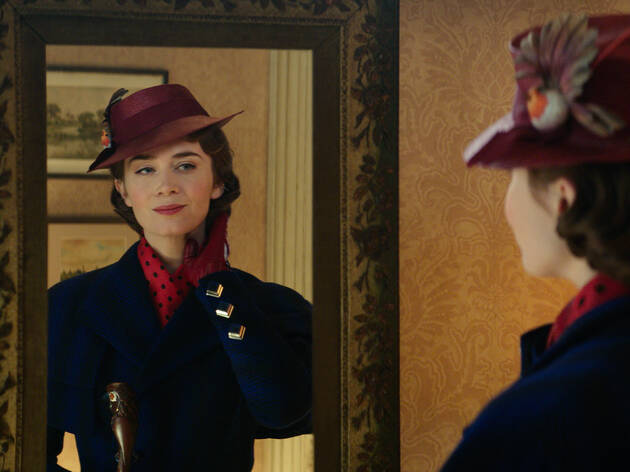 Photo: Courtesy of Disney
43. Mary Poppins Returns (2018)
Disney's improbable sequel—coming a full 54 years after the original fantasy—is a risk that pays off, magically. Mary Poppins Returns is a backward-glancing musical, set in its gaslit 1930s London. Still, this is a treat for audiences of all ages, wth flashes of humor sneaking through in Emily Blunt's side-eye wink of a starring turn, purring through her impeccable pronunciation. "One never discusses a woman's age," she snaps at the mystified now-grown-up family she all but re-adopts as her new personal project when, a generation later, her nannying is needed. Mary's umbrella-assisted descent from the heavens is a stand-up-and-cheer moment (as is a fleet-footed cameo by 92-year-old Dick Van Dyke), but there's a deeper satisfaction in the song and dance. Rated PG.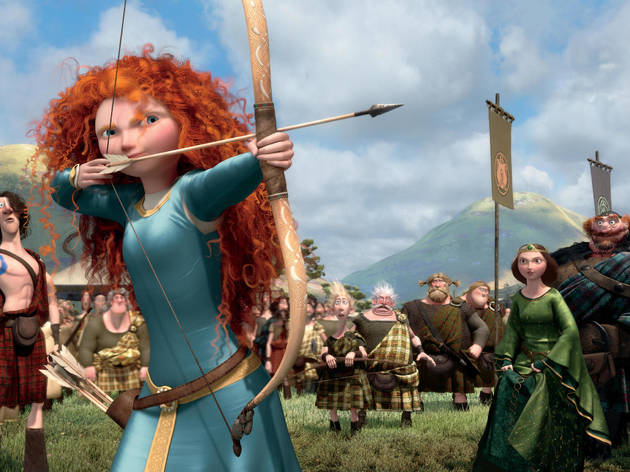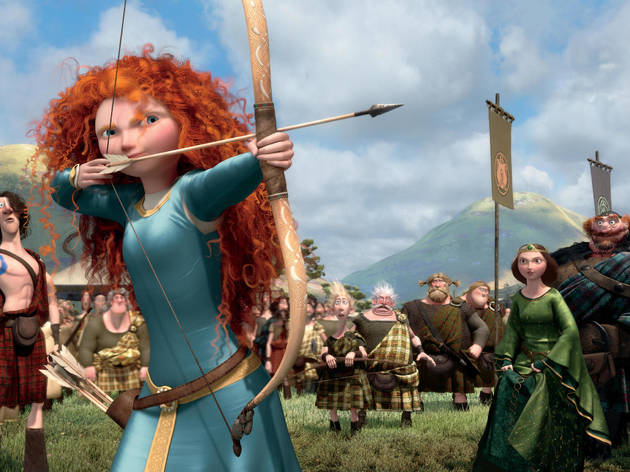 Photograph: Courtesy Courtesy Disney/Pixar
Merida marches to the beat of her own drum and doesn't let pesky traditions and preconceived notions stand in her way, especially when it comes to her love of archery. But when a kooky witch grants her a wish, Merida has to break the spell...or else. Rated PG.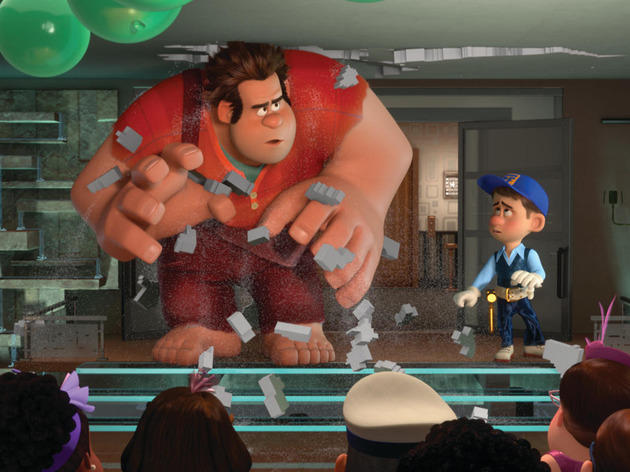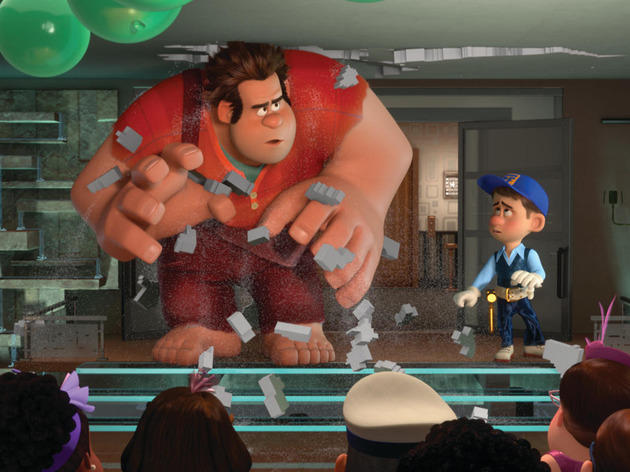 Disney
45. Wreck-It Ralph (2012)
A fluorescent funride through an imagined arcade game universe that tickles the viewer with cleverness and state-of-the-art nostalgia. Ralph (John C Reilly) is the building-demolishing antagonist of a rudimentary 8-bit video game in the 'Donkey Kong' vein. Yearning to be a hero, he sets forth into the complex inner universe of the arcade to find an alternative game that can cast him differently. But he finds himself mired in the hot-pink purgatory of girly go-kart race Sugar Rush Speedway, where he joins forces with fellow outcast Vanellope (the delightful Sarah Silverman) to play the system at its own game, as it were. There's a lot more than that to this rule-ridden story world—you'll have to watch it to see! Rated PG.
Photograph: Courtesy Disney
Sometimes Goofy tries too hard, and his pre-teen son, Max, can't quite take it. Oof! Parents. But things really take a turn when Goofy insists the two need to bond after Max's prank on the principal gains attention (including from his love interest, Roxanne). Rated G.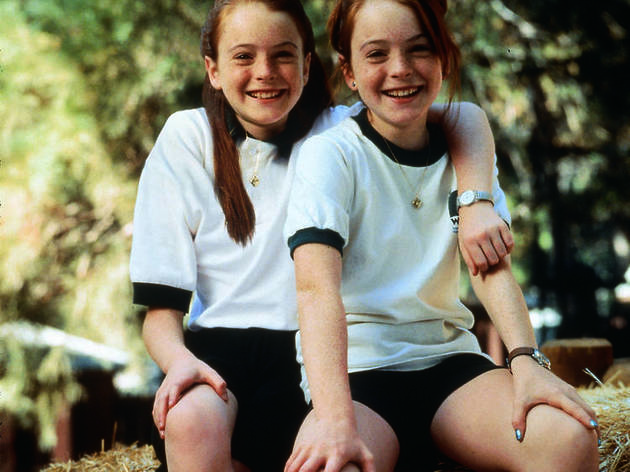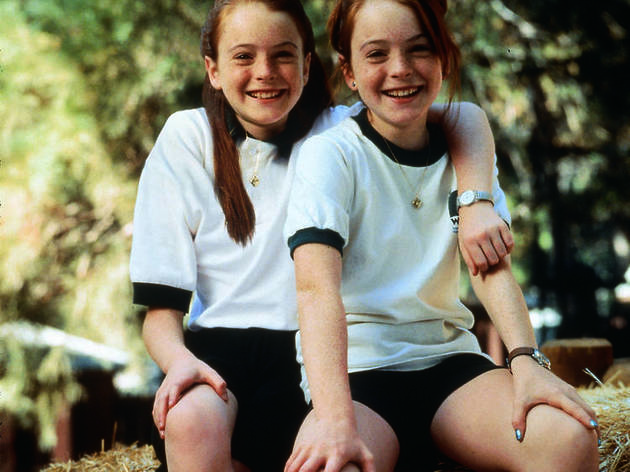 Photograph: Courtesy Disney
47. The Parent Trap (1998)
All it took was one summer to completely sabotage Nick and Elizabeth's plan. After a nasty split, the two decide to go their own ways, separating their twin daughters in the process. Who would've thought that the girls would unite at sleepaway camp 11 years later? Once the red-headed sisters unravel their parents' past, they devise a plan of their own to switch places. Will their efforts result in a successful family reunion?​ ​Rated PG.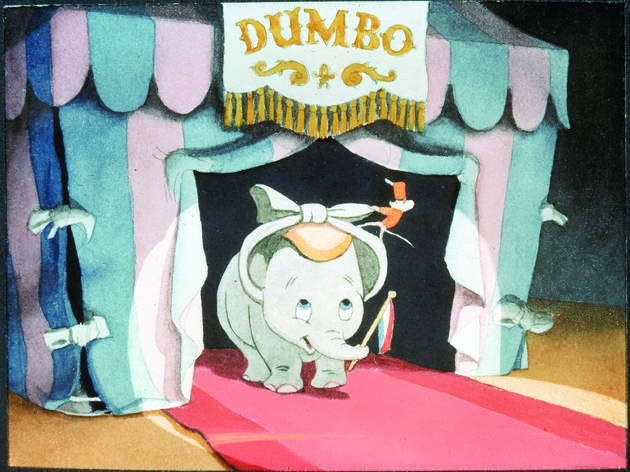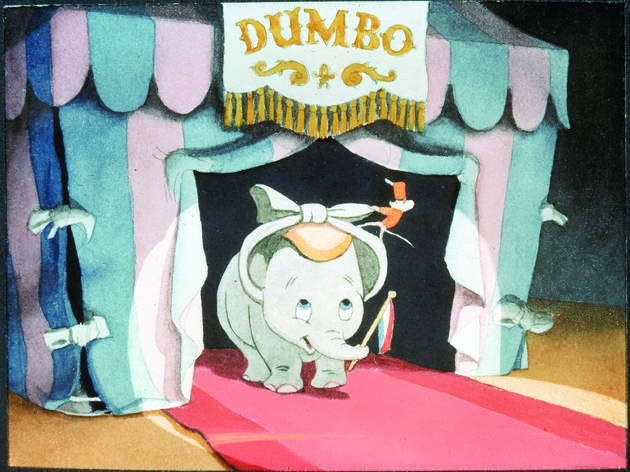 Photograph: Courtesy Walt Disney Productions
Dumbo's certainly the most eccentric part of the circus. The poor elephant with gigantic ears is the target of much ridicule, which makes things even more grueling during the circus. However, the joke's on everyone else when Dumbo learns his ears allow him to fly! Expect to shed a few tears with this one. Rated G.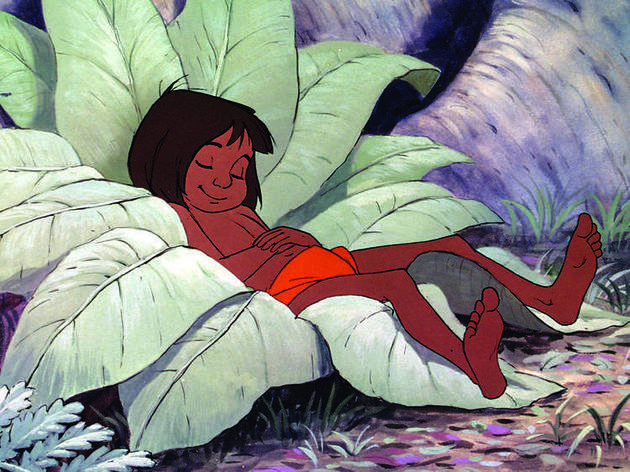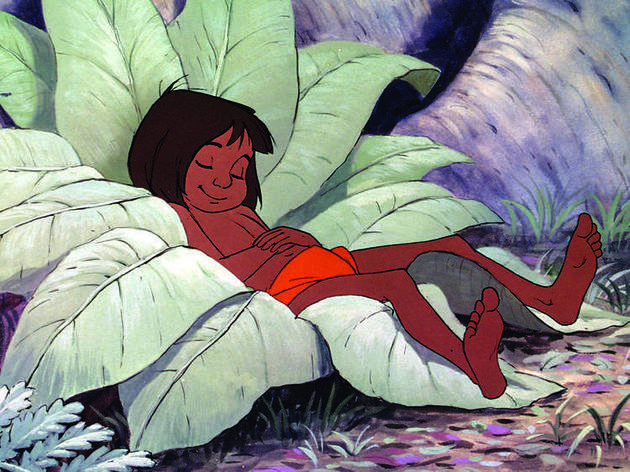 Photograph: Courtesy Disney/The Jungle Book
49. The Jungle Book (1967)
Mowgli can't seem to find his place in this world. In Disney's rendition of the Rudyard Kipling story, this young orphan is set out on a quest to learn more about his identity, with the help of animal companions, all while warding off Shere Khan. Rated G.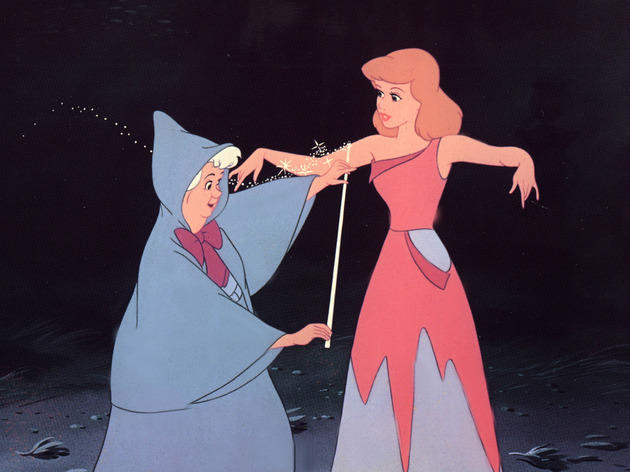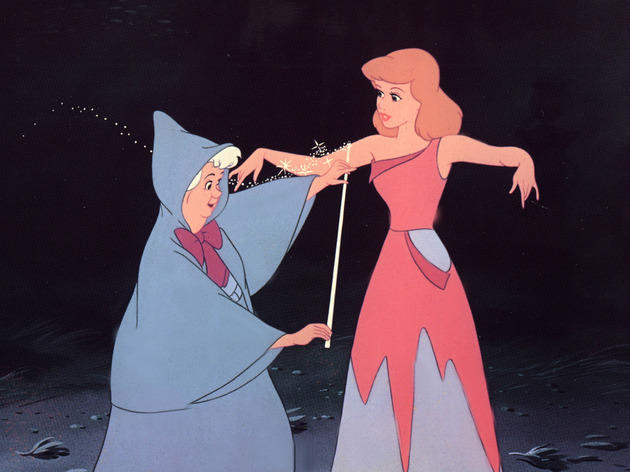 Photograph: Courtesy Walt Disney Pictures
Cinderella is probably one of the most patient Disney princesses out there. Despite her bad fortune, she remains hopeful, even when her wicked stepmom and stepsisters give her a run for her money. But the young woman gets the last laugh when her fairy godmother helps her reunite with a handsome prince at the ball. You'll replay this one faster than you can say bibbidi-bobbidi-boo! Rated G.
Photograph: Disney
With an ode to Greek mythology, Hercules follows the story of a young man who's half human, half god. This causes him to lose his immortality, but if he's up to the challenge, he can get it back and score a place among the gods of Mount Olympus. Rated G.