The concept is deliciously simple: board a train and doze off, cover enormous distances while you kip, then wake up somewhere else entirely. In 2022, after decades out of fashion, sleeper trains are back in a very big way. We're witnessing a full-blown European sleeper-train renaissance, with new routes (and plans for even more) seeming to pop up on the daily.
On this map, we've plotted the five new routes you need to know about so you can get planning your next flight-free adventure. Read more about each of them below. And if you still need convincing, here's why you should swap flights for sleeper trains on your next European trip.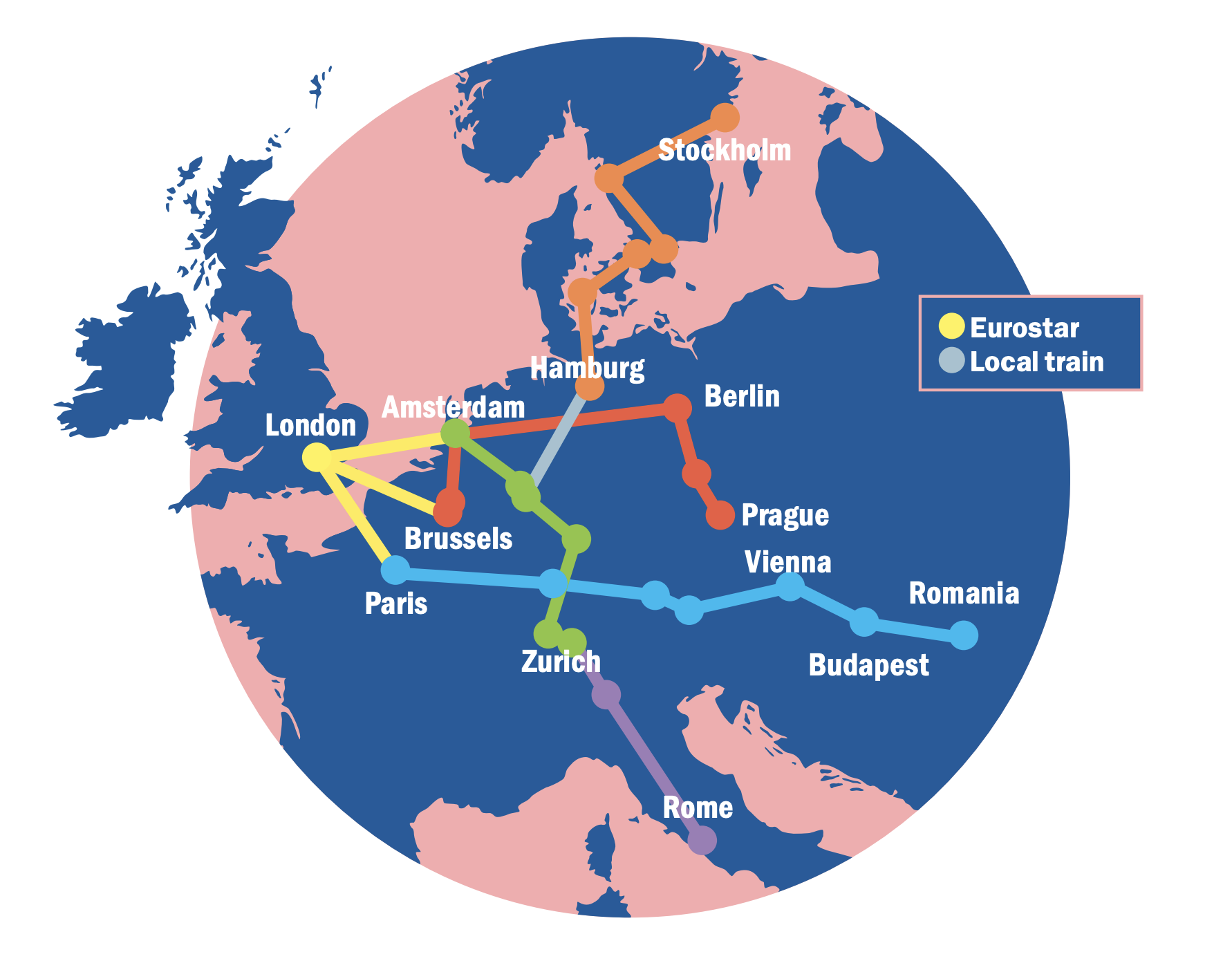 1. Paris to Vienna, Budapest and Romania
Meet Nightjet: a consortium of train operators from different countries, kind of like the Avengers but with sleeper trains. It's setting up new routes all over the shop, and one super-romantic one takes travellers all the way across Europe – from the boulevards and nightclubs of Paris to the Transylvanian castles and student buzz of Cluj-Napoca in Romania. The full adventure involves not one but two overnight trains, passing through Strasbourg, Munich, Salzburg and Budapest – plus a one-day stopover in Vienna, so you can mainline a load of baroque architecture.
2. Amsterdam to Cologne and Zurich
This nifty new A-to-Z route winds its way south from the 'Dam, through the cities of Arnhem, Düsseldorf, Cologne and Frankfurt before heading south towards Basel and Zurich. What's more, an entire single compartment – each featuring its own bathroom and free breakfast – costs just €90 (£77). Crazy stuff.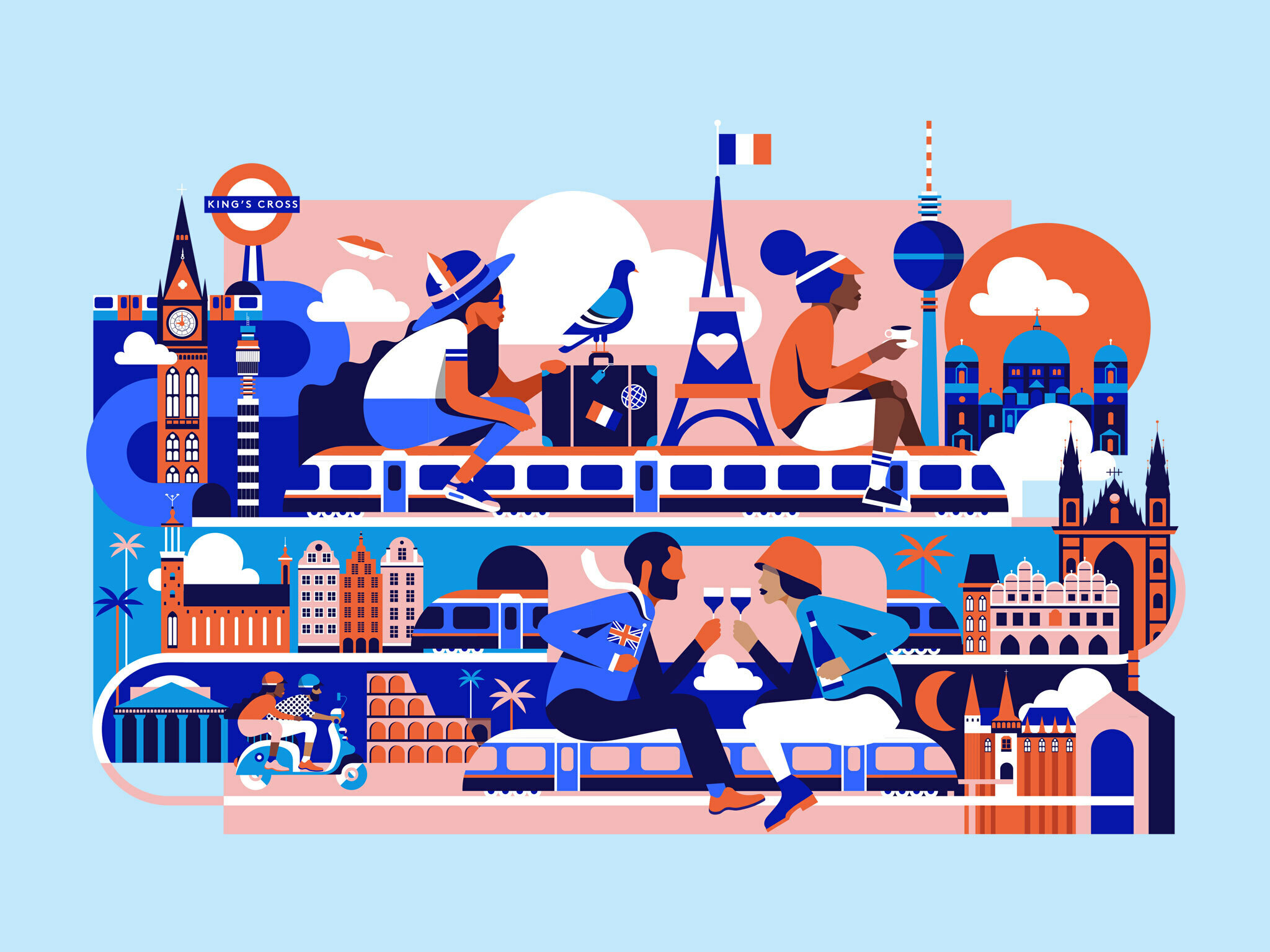 3. Brussels to Amsterdam, Berlin and Prague
Then there's the European Sleeper, a new company running trains from Brussels to Prague via Antwerp, Amsterdam, Berlin and Dresden. With lie-flat beds and free breakfast for all, European Sleeper aims to connect several of the continent's liveliest cities in luxurious – and surprisingly cheap – fashion.
4. Hamburg to Stockholm
The existing EuroNight network is getting a boost with a new sleeper route between Stockholm and Hamburg – and it will be entirely powered by renewable energy. This one is run by Swedish company SJ and stops off at Scandi metropolises and culture hubs Copenhagen, Odense, Malmö and Gothenburg along the way.
5. Zurich to Milan and Rome
Later this year, a new night train between Zurich and Rome is scheduled to get up and running. This is another nifty Nightjet number. While exact details are still being ironed out, the eight-and-a-half-hour ride is expected to include a stop in Milan. Link it up with the Amsterdam-to-Zurich route, and you could be sipping espresso in the Eternal City the day after tomorrow. Truly eccelente.
Did you see that a new sleeper train route will soon link up Amsterdam and the south of France?
Plus: you can travel all over this European country for just €9 this summer.