11 beautiful European train journeys from London
You don't need to fly to flee London, touring by train is a more relaxing and prettier way to travel. Here are eleven European train trips with vistas to write home about
It's hard to embrace the romance of the railway when your standard interaction with it involves pushing your way onto a delayed Great Northern service during rush hour. But travelling by train can be a relaxing way to get around, especially when the views outside the window are this good.

Plus, London has fantastic transport links, which means that finding an aesthetically-pleasing new adventure is easy. Our city's trains are well-linked to other parts of the UK and across Europe, so you can forget about schlepping to the airport for your next break. For beautiful train journeys, through picturesque mountain ranges, past rugged castles and over sparkling rivers just take your pick from the list below. Here's just a handful of the most scenic train journeys in Europe, starting in London and ending somewhere new. No Oyster card needed.
RECOMMENDED: the best day trips from London

1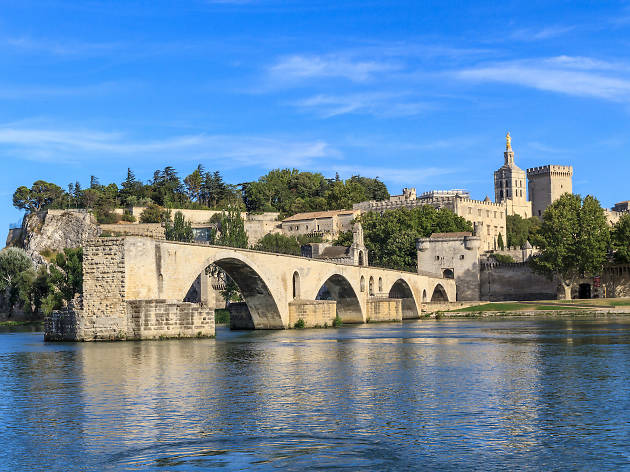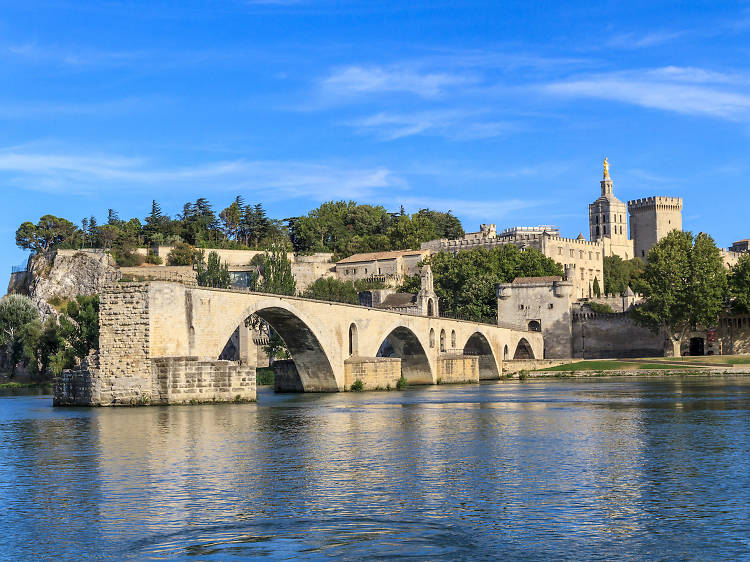 Photo: Shutterstock
London St Pancras to Avignon via Eurostar
Look out for Once you hit France it's all rolling fields and quaint little villages. After passing through the charming, gastro-city of Lyon and on to the vineyard-strewn Rhône Valley, look out for the Massif Central mountains to the right and the snowy French Alps to the left before arriving in the incredibly beautiful, walled medieval city of Avignon.
Journey London St Pancras to Avignon TGV station (via Eurostar), to Avignon city centre (via shuttle train, navettes are free for Eurostar ticket holders).
Journey time 7 hours
Approx cost £120 (one-way, 2nd class, advance booking)

2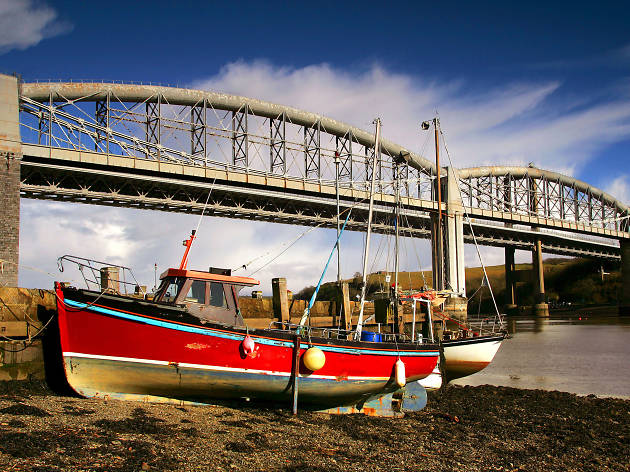 Photo: Marc Hill/Alamy Stock Photo
London Paddington to St Ives via the Cornish Riviera Express
Look out for En route to Penzance, try and spot the giant Westbury White Horse, carved out of chalky Salisbury Plain. Cross engineer Isambard Kingdom Brunel's famous bridge over the river Tamar and keep a look out for the sign welcoming you to Cornwall in actual Cornish. Trundle along the breathtaking clifftops of St Ives Bay before arriving at the seaside town with its postcard-perfect harbour.
Journey London to Penzance via the Cornish Riviera Express, Penzance to St Ives (via the St Ives Bay Line).
Journey time 6 hours

Approx cost £49-£109 (one-way, single sleeper)

3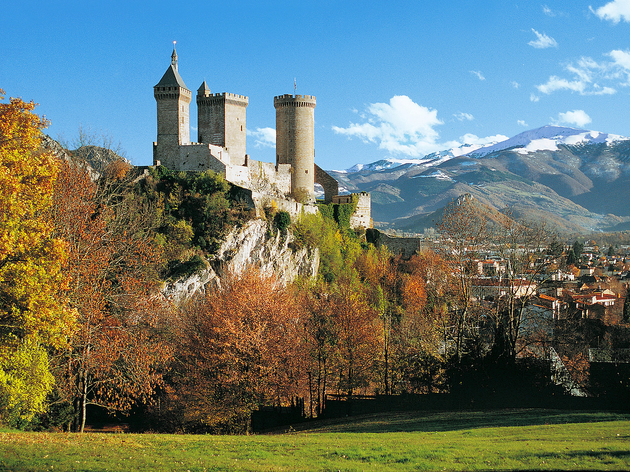 Photo: Alamy Stock Photo
London St Pancras to Barcelona via Latour-de-Carol & the Pyrenees
Look out for More scenic and cheaper than the TGV high-speed equivalent – rolling through the Rhône valley you'll see countless pretty villages. Notice the Foix Castle emerge on the right before winding your way through the snowcapped Pyrenees. From the grand Latour-de-Carol station it's a three-hour wobbly descent down the mountains to Barcelona. Look out for cascading waterfalls, tiny houses perched precariously on the hills and ancient ruins.
Journey London to Paris (via Eurostar), Paris to Latour-de-Carol (via Intercité de Nuit couchette train), Latour-de-Carol- Enveitg – Barcelona (via local train).
Journey time 2 days
Approx cost £80 (one-way, 2nd class, advance booking)

4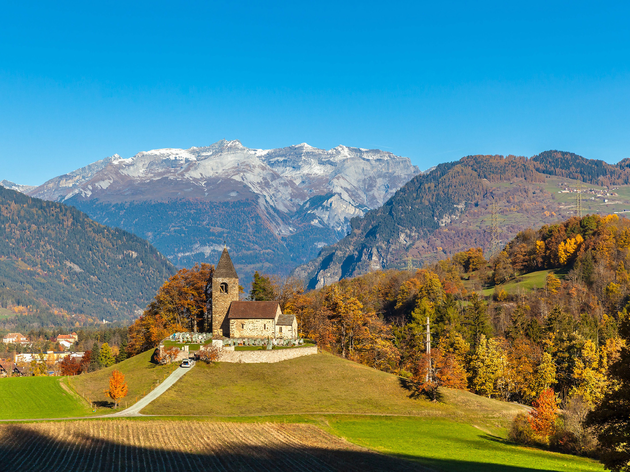 Photo: Alamy Stock Photo
London St Pancras to Milan via the Bernina Express
Look out for Race alongside the banks of Lake Como and into luscious green mountains. From Tirano, it's a steep climb to the desolate Bernina Pass. Double-height windows provide uninterrupted views of the mist-covered Alps, then it's a fir-tree-lined descent past the vast Lake Poschiavo and over the six-arched curved limestone Landwasser Viaduct. Once in Milan you can hotfoot it on to a high-speed train and take a trip to Florence, Rome or Venice.
Journey London to Paris (via Eurostar), Paris to Zurich (via TGV plus overnight stay), Zurich to Milan (via Bernina Express).
Journey time 2 days

Approx cost £161 (one way, 2nd class, excluding reservation fees/hotel stay)

5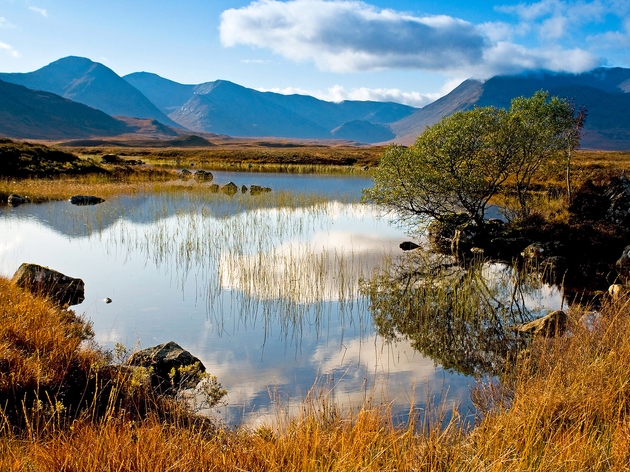 Photo: David Gowans/Alamy Stock Photo
London Euston to Fort William via Caledonian Sleeper
Look out for Waking up on board 'The Deerstalker' in Bonnie Scotland is pretty special, but the return leg is even nicer. Unspoilt Scottish scenery will have you glued to the window until bedtime. Pass by Loch Lomond bordered by craggy mountains and make sure you keep your eyes peeled for deer on the marshy flatlands of Rannoch Moor. Add on a train trip to Mallaig at the end of the line, to travel over the Glenfinnan Viaduct – the 21-arch bridge featured in the Harry Potter movies.
Journey time 13 hours
Approx cost £50 seat/£135 two-bed sleeper/£140 single-bed sleeper (fixed advance tickets)

6
London Euston to The Welsh Coast via Cambrian Railway
Look out for Taking you all the way from Shrewsbury to the edge of North West Wales, you'll pass the top of the Shropshire hills, the Cambrian Hills, and then Snowdonia. If you want to exit the train, your route takes you near to Ynys-hir Nature Reserve, where you can take a stroll whilst overlooking the Dyfi estuary. Don't miss Harlech Castle, an impressive Medieval structure situated on the edge of a near-vertical cliff face.
Journey London Euston to Shrewsbury (via Virgin West Coast), Shrewsbury to Pwllheli (via Cambrian Railway).
Journey time 7 hours
Approx cost £85 (one-way, 2nd class, advance booking)

7
London St Pancras to The Black Forest via Eurostar
Look out for Apparently the sunniest city in Germany, Freiburg is a quant area with delicate miniature streams and cobbled streets. On the journey there, you'll fly across the vibrant French countryside, through the Regional Natural Park of Lorraine, and then across the border into Southern Germany where you can expect incredible views of The Black Forest. We recommend hopping off and visiting the Forest on foot, or riding in a cable car to get a bird's eye view of the incredible dark treetops. If you fancy extending your trip, there's also a Black Forest train route running between Offenburg (1 hour from Freiburg) and Konstanz.
Journey London St Pancras to Paris Nord (via Eurostar), Paris Nord to Paris Gare de Lyon (via Paris RER), Paris Gare de Lyon to Freiburg (via TGV).
Journey time 8 hours
Approx cost £180 (one way, 2nd class)

8
London Victoria to Venice via Orient Express
Look out for
Let's be honest, once you're on board the Orient Express you'll struggle to take your eyes off the art deco interiors in your vintage cabin. But if you can, you'll see spectacular views of imposing mountains and lush valleys. Your journey starts as you whizz through the French countryside whilst enjoying a four-course meal and champagne. When you rise in the morning, you'll be greeted by the all-encompassing Swiss Alps over your morning coffee, just like Hercule Poirot.
Journey
London Victoria to Folkestone (via Belmond British Pullman), Folkestone to Paris (via shuttle), Paris to Venice (via Orient Express).
Journey time
36 hours (overnight, sleeper)
Approx cost
£2,365 (single/double, one way, advance booking)
9
London Euston to Carlisle via The Cumbrian Mountain Express
Look out for
On this steam train service, you'll begin travelling across a patchwork of pretty English hills and farmland towards the Yorkshire Dales. As you weave across the country and towards Carlisle, you'll pass through tunnels and over impressive viaducts, such as Ribblehead. The train also travels through Mallerstang, home to Pendragon castle, past the River Eden and up to Ais Gill, the highest railway summit in England.
Journey
London Euston to Carnforth (via Electric), Carnforth to Carlisle (Steam).
Journey time
1 day
Approx cost
£109 (return, standard class)
10
London St Pancras to Budapest via The Balkan Odyssey
Look out for
Beginning in Venice, where you'll see the romantic Venice Lagoon and Grand Canal, the super luxurious Balkan Odyssey follows the Adriatic coast to Budapest, stopping off at beautiful and intriguing European spots. You'll be taking your time to explore the different places along the way, but when you're on board make sure you keep your gaze out the window to spy gothic castles, gawp at the Carpathian Mountains in Romania and see the glistening Danube in Hungary.
Journey
London to Paris (via Eurostar), Paris to Turin (via TGV), Turin to Venice (via Trenitalia), Venice to Budapest (via The Balkan Odyssey).
Journey time
11 days
Approx cost
£11,000 (single, one way)
11
London St Pancras to Prague via Czech Railways
Look out for
As you whiz through Germany look for the Elbe River, one of Europe's major rivers, as you travel south of Dresden. You'll also spy Bad Schandau, a scenic spa town located on the bank of the river, and Děčín Castle where the Elbe meets Ploučnice river, before travelling alongside the incredible River Vltava on the way into the historic city of Prague.
Journey
London St. Pancras to Brussels (via Eurostar), Brussels to Berlin (via ICE), Berlin to Dresden (via ICE), Dresden to Prague (via Czech Railways).
Journey time
20 Hours
Approx cost
£260 (one way, 2nd class, advance booking)