9/11 Remembered: Search & Rescue Dogs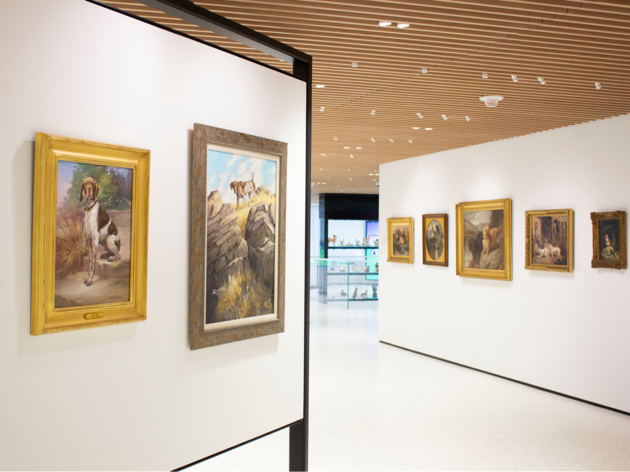 Time Out says
The AKC Museum of the Dog is opening a new exhibit to honor the work of search and rescue dogs during the rescue and recovery efforts on and after 9/11. Highlights include several sculptures from AKC's DOGNY project that raised over $3.5 million for search and rescue organizations whose dogs directly worked at Ground Zero, winners from the "Salute to Search and Rescue Dogs" art contest hosted by the museum as well as feature portraits by artist Ron Burns, creator of the coffee table book, The Dogs of Ron Burns: A Tribute to the Dogs of 9/11.
"Search and rescue dogs are some of the unsung heroes of 9/11," said Alan Fausel, Executive Director of the AKC Museum of the Dog. "The work they did during the rescue of and recovery efforts is truly extraordinary. All dogs have a job and on this solemn anniversary, we honor those whose job it was to save us."
A free virtual tour of the exhibit will also be available on the Museum's website shortly
after the exhibit's opening.
Details
Dates And Times