Heads up! We're working hard to be accurate – but these are unusual times, so please always check before heading out.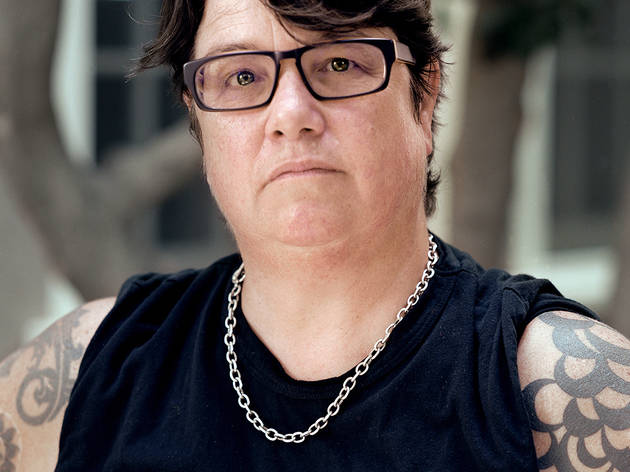 Catherine Opie on her fascination with icons and having the run of Elizabeth Taylor's house
With her first solo show, the L.A. photographer tells us the story behind shooting Elizabeth Taylor's home and other works
One of America's leading photographers, Catherine Opie documents subcultures, communities and cities. For her first solo art show at both Lehmann Maupin art galleries in NYC, she presents new portraits and landscapes as well as a look inside Elizabeth Taylor's home in Bel Air, Los Angeles. Speaking from her L.A. studio, Opie talks about her latest efforts and the allure of icons.

How did you wind up shooting Elizabeth Taylor's house?
My accountant was also Elizabeth Taylor's accountant, and for years he'd ask me if I wanted to do anything with her. I kept saying no, because I honestly didn't know what I would do. But then I remembered that William Eggleston had made this amazing body of work at Graceland after Elvis passed. So I thought it would be more interesting to make a portrait of Elizabeth through her house because she was still alive at the time. I wanted to portray her through her objects and different moments in her home. The idea was proposed to her, and after reviewing my work, she granted permission for me to start.

You describe yourself as a butch dyke. What was it like documenting an icon of femininity?
It was tough. In shooting her jewelry, for example, I think people would have responded differently because they'd be so interested in its iconic nature. But I was able to look at the totality of it because my desire is very different from Elizabeth Taylor's.

How much time did you spend at her house?
I spent about six months making the images. She passed away in the middle of it. For three months I was photographing while she was still around, and for the three months after she died, they continued to let me have full access to the house until it was fully dismantled. I didn't want it to be a document of that dismantling so I spent nearly two years going through the images and thinking about how to put them together. Even though I never met Elizabeth I was really profoundly affected by her loss because of spending so much quiet time in the house with everyone that worked there.

How do you think she would have responded to your pictures?
I hope that she would have liked them. I've gotten nothing but praise from her family and they've been so giving. I'm an ambassador the Elizabeth Taylor AIDS Foundation now. I've raised a lot of money for it as well from these photographs.

You've done a lot of portraiture. What's your attraction to the genre, and how has your approach to it changed?
Before, it was about the politics of identity, but now it's coming more from an internal space. I'm allowing the photographs to be allegorical. But these new photos are more from my imagination.

The new ones seem to be more Old Master–ish and iconic.
Well, I've always dealt with the iconic in my work. There's a bit of Da Vinci and Rembrandt and that quality of lighting. I started using a black background, whereas before, I'd always used bright colors. But even though I'm lighting like the Old Masters, using the black background, for me, is about the image emerging out of the subconscious.

Is that true of the landscapes? They're blurred like Gerhard Richter's.
Richter was a huge influence on this work. The landscapes are national parks, but they're asking you to stand in front of them and look closely because you don't really recognize them as nature. I want people to slow down and ask, "What does nature mean to us anymore?"

How would you say this body of work overall differs from your previous photographs?
I'd say it's slightly more poetic. It doesn't really float in the realm of documentary, although there are people and places that you may recognize.

Catherine Opie is at Lehmann Maupin on the Lower East Side and in Chelsea Thursday, January 14–February 20.
See the exhibition
This show by the renowned L.A photographer features two bodies of works spread across Lehmann Maupin's two locations. The gallery's LES venue presents Opie's series, "700 Nimes Road," in which she documented the interior of actress Elizabeth Taylor's Bel Air home over a six month period.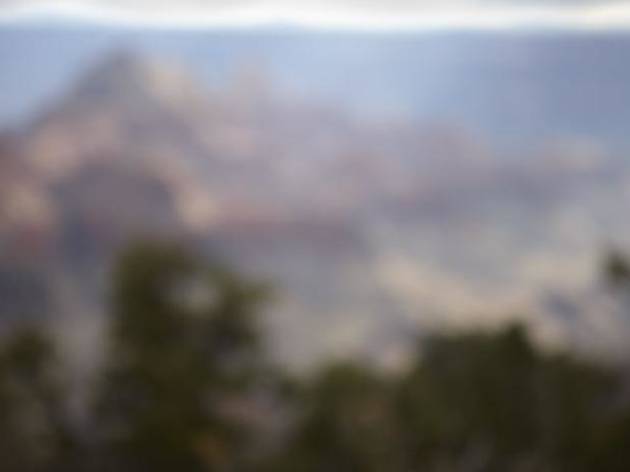 In Chelsea, Opie includes more literal portraits of friends, shrouded in Old Master-ish light against black backgrounds. Also on view are blurry landscapes photos of National Parks inspired by the work of Gerhard Richter.