Edu-cation
Explore these campuses without incurring crippling debt.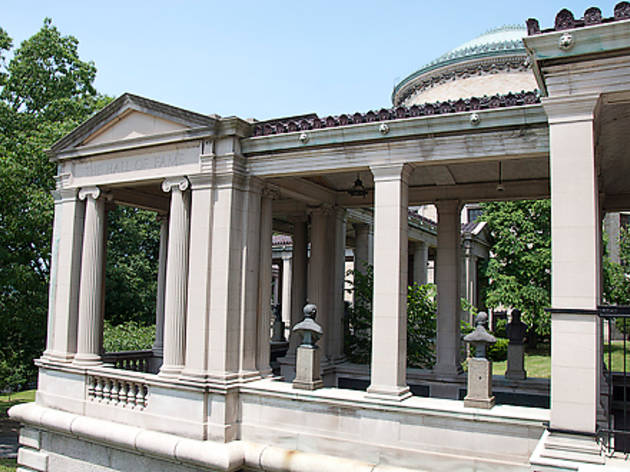 1/4
Hall of Fame for Great Americans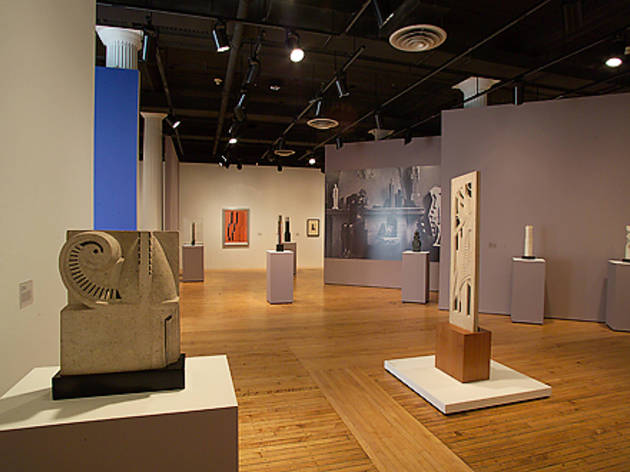 2/4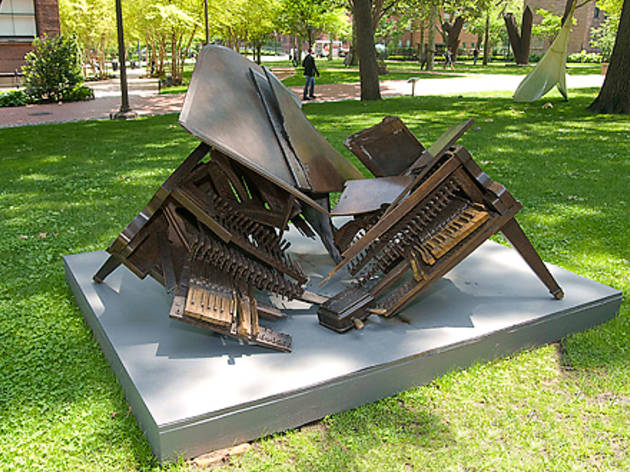 3/4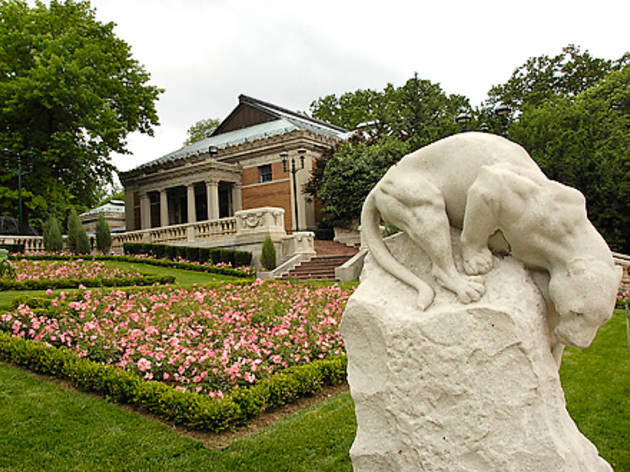 4/4
Photograph: Julie Larsen Maher
Astor Court, Italian Gardens at the Bronx Zoo
Bronx Community College
Founded in 1900, the Hall of Fame for Great Americans (2155 University Ave at 181st St, Bronx; 718-289-5910, www.bcc.cuny.edu/halloffame; donations encouraged) is the country's original hall of fame. Its main architectural feature, a 630-foot-high, open-air colonnade with panoramic views of the Cloisters across the Harlem River, is home to 98 bronze busts, including those of Alexander Graham Bell, Eli Whitney and George Westinghouse.
RECOMMENDED: Our most recent Staycation Guide
New York University
Since NYU occupies some of the most enviable real estate in all of Manhattan, students there have it made when it comes to location: Washington Square Park is, for all intents and purposes, part of the official campus. In the summer, the park is also the site of arts events, including the French Films on the Green Festival (frenchculture.org). Just a few steps away, the Grey Art Gallery(NYU Silver Center, 100 Washington Sq East; 212-998-6780, nyu.edu/greyart; suggested donation $3) showcases regular exhibits, lectures and gallery talks. But if your idea of a college-cation is to gorge on junk food until you pass out on your futon, then there's only one place to go: Chick-fil-A (5-11 University Pl between Washington Sq North and Waverly Pl; 212-998-4931, nyudining.com; hours vary, so call ahead). The chicken-loving fast-food joint has taken up residence in an NYU dorm (it's open to anyone with an NYU ID)
Pratt Institute
Pratt's Clinton Hill, Brooklyn, grounds are evocative of the talented artists enrolled in the college: Wander the Sculpture Park to see more than two dozen creations of varying materials, including pieces by Arman and Mark di Suvero. Next, gobble up some French food at crperie Mago Crpes et Dlices(464 Grand Ave between Fulton St and Lefferts Pl, Clinton Hill, Brooklyn; 718-554-1966, magocreperie.com), where you have your pick of sweet (banana and molten chocolate) or savory (spicy lamb sausage with roasted vegetables) creations at student-friendly less-than-ten-buck prices. But what's college without beer? The nautically accented Rope(415 Myrtle Ave between Clinton and Vanderbilt Aves, Clinton Hill, Brooklyn; 718-522-2899) has its own garden and a grill where you can BYOM (call ahead to reserve for larger parties). If you don't feel like cooking, stop by for Skee-Ball and $3 Guinness pints. pratt.edu
Fordham University
Closer toward Fordham University is the Bronx's own Little Italy, Arthur Avenue. Get a taste of the borough on Susan Birnbaum's Arthur Avenue Walkabout (917-509-3111, susansez.com; times vary; $45). You'll sample the melting pot of culinary cultures plus visit the borough's first enclosed food center, the Arthur Avenue Retail Market (2344 Arthur Ave between Crescent Ave and E 186th St, Bronx; 718-295-5033, arthuravenue.com). Just a half mile away is one of the borough's most famous attractions, the Bronx Zoo(2300 Southern Blvd at Fordham Rd, Bronx; 718-220-5100, bronxzoo.com), which is home to more than 4,000 animals of 600-plus species (many of them endangered), including the zoo's famous Hall of Fame escape artist, the sassy Egyptian cobra Mia. fordham.edu
You might also like
See more in Things to Do