"Gretchen Bender: So Much Deathless"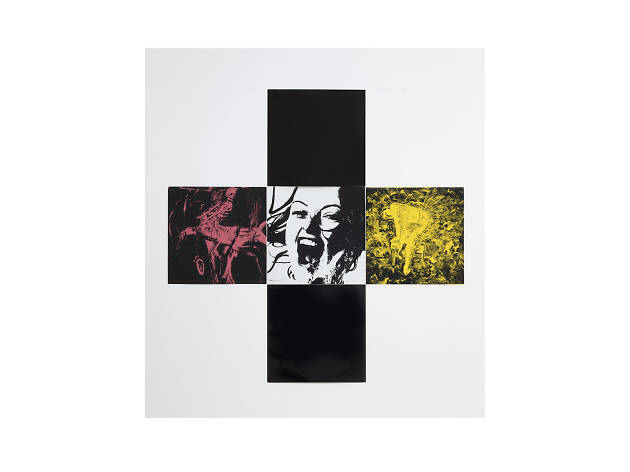 1/8
Photograph: Courtesy the Gretchen Bender Estate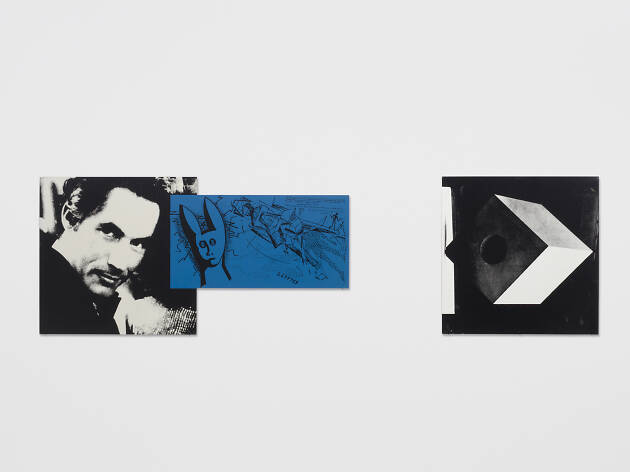 2/8
Photograph: Lance Brewer
Exhibition view of Gretchen Bender: So Much Deathless. Red Bull Arts New York, in New York City, NY, USA on 06 March, 2019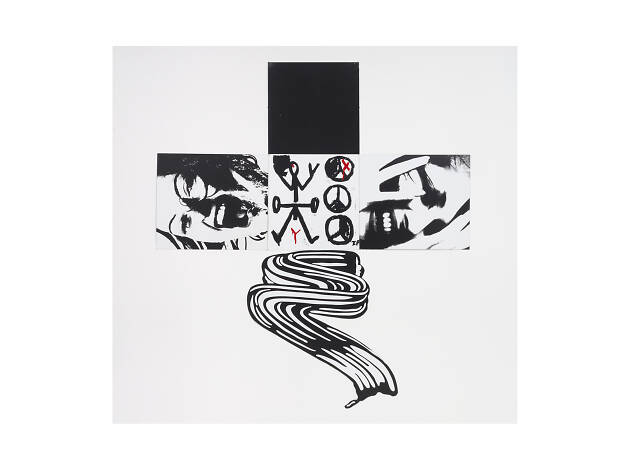 3/8
Photograph: Lance Brewer, courtesy the Gretchen Bender Estate
Exhibition view of Gretchen Bender: So Much Deathless. Red Bull Arts New York, in New York City, NY, USA on 06 March, 2019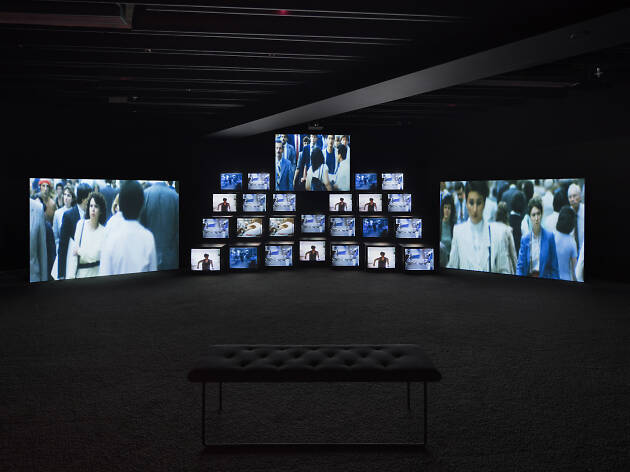 4/8
Photograph: Lance Brewer, courtesy the Gretchen Bender Estate
Exhibition view of Gretchen Bender: So Much Deathless. Red Bull Arts New York, in New York City, NY, USA on 06 March, 2019
5/8
Photograph: Courtesy of: Jane Dickson and Public Art Fund, NY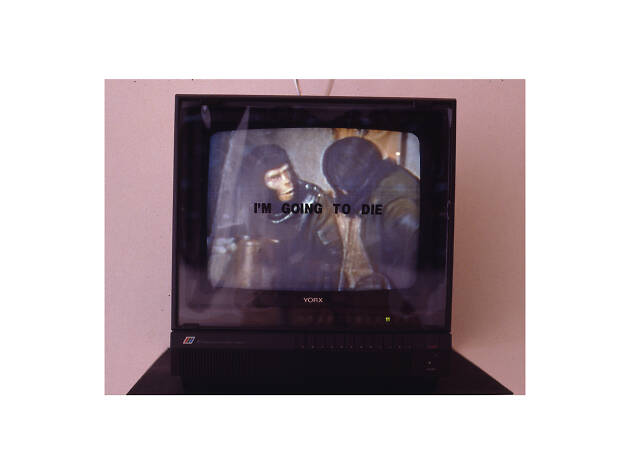 6/8
Photograph: Courtesy the estate of Gretchen Bender and OSMOS
Gretchen Bender, I'm Going to Die (from TV Text and Image), 1986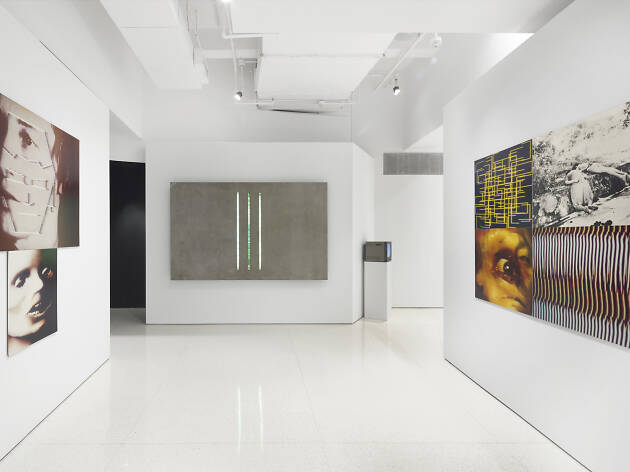 7/8
Photograph: Lance Brewer
Exhibition view of Gretchen Bender: So Much Deathless. Red Bull Arts New York, in New York City, NY, USA on 06 March, 2019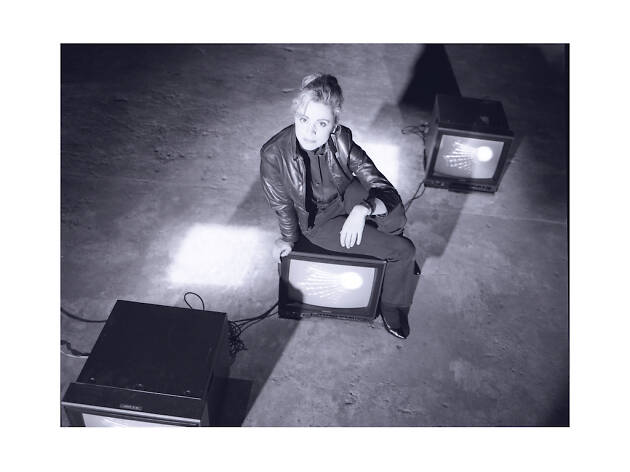 8/8
Photograph: © Hans Neleman
Portrait of Gretchen Bender, 1986
Time Out says
Friendly warning! We're working hard to be accurate. But these are unusual times, so please check that events are still happening.
A lesser-known light of the Pictures Generation, Gretchen Bender (1951–2004) set deconstruction to a dance beat in her pioneering video installations of the 1980s. This excellent retrospective gives the artist her due as a compellingly prescient interrogator of images, technology and mass communication, and the ways in which all three seduce and manipulate us.
Arriving in New York in 1980, Bender quickly fell in with likeminded artists, including Cindy Sherman and Robert Longo, who became her partner. These artists explored how images work—like how, say, Sherman's film stills of lone women engender both cultural attitudes and personal subjectivity. Bender followed suit, exhibiting reliefs that juxtaposed panels bearing appropriated images from advertising and television, along with others featuring works by her peers that pointed to the self-aggrandizement and sexism of the art world.
But, dissatisfied with the limitations of static formats, she turned her sights on critiquing larger issues through moving images. Her experiments with multichannel videos on stacked monitors culminated in the ambitious Total Recall (1987), a theatrical arrangement of 24 monitors on four tiers. Eighteen minutes long with 11 channels and a driving post-punk soundtrack, Total Recall shows a rapid-fire succession of then-nascent computer animation, glittering 3-D corporate logos, TV commercials, military recruiting ads and clips from Oliver Stone's film, Salvador, about El Salvador's bloody civil war. Bender builds the piece to an operatic intensity as three projection screens light up with footage of pedestrians in New York, evoking the hold that propagandistic imagery has on our collective consciousness. Immersive, hypnotic and bombastic, Total Recall represents a cautionary tale of the Reagan era, a time of inept foreign interventions, malign domestic neglect and a mendacious, jingoistic Presidency. Sound familiar?
If Bender's visual style and radical editing chops seem familiar, it's probably because they not only influenced the scores of video artists who followed in her, but popular culture as well. With Longo, she created music videos for R.E.M., New Order and Megadeth, and with Sandy Tait, the staccato opening montage for America's Most Wanted.
In 1994, Bender's theatrical bent led to the creation of set designs and video sequences for the choreographer Bill T. Jones's Still/Here, a masterpiece of modern dance on the themes of illness and survival. Here, documentary excerpts of the performance reveal that Bender's contributions, like her animation of an isolated, beating heart, helped to make the collaboration a poetic and emotionally wrenching dispatch from the AIDS crisis.
At a moment much like our own, when the state and corporations began to exercise their tentacular grip on politics through the mass media, and the technological illusions that now enthrall us were still in their infancy, Bender's prophetic art laid bare the sinister effects of what a key exhibition of the time called "infotainment." We can see her as a precursor of artists like Hito Steyerl or Trevor Paglen, who update her concerns for an age of the Internet and AI, but her impact has far outstripped any familiarity with her career. Ironically, this welcome exhibition at Red Bull's aggressively branded space may change that.
Details