Once upon a time in New York City, rivers and streams ran through the island of Manhattan, bringing fresh water and life to its inhabitants. Then, with industrialization, humanity literally moved earth to accommodate city life.
In a new art installation embedded in Madison Square Park from artist Cristina Iglesias, the former Cedar Creek that once coursed through where the Oval Lawn is now is remembered and brought back to life in a special way. "Landscape and Memory" consists of five bronze sculptural pools buried in the ground that flow with water, like fountains. The respective fountains' basins are crafted from bronze to mimic a stream bed with roots and rocks and are flanked by mirrored ends to simulate a continuous flow through the park. Between and around each pool, fountain grass has been planted to mark where the stream may have wound its way.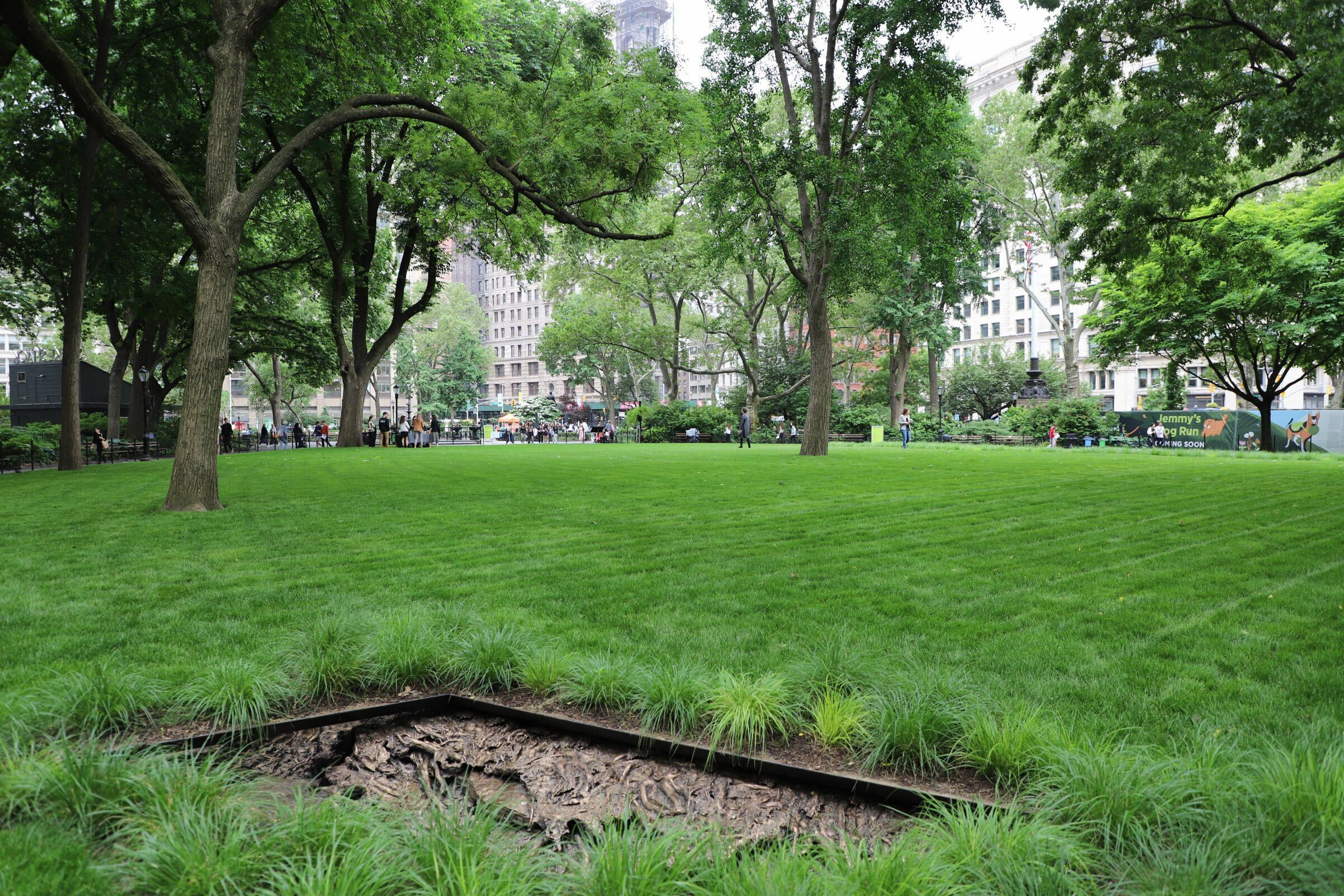 The installation conjures the existence of unseen ancient streams that continue to run beneath modern cities, connecting the urban present with its primordial past and connecting us to abstract ideas of what lies beneath us, according to the Madison Square Park Conservancy.
"Madison Square Park has a rich history, witnessing and participating in several hundred years of New York City's growth and evolution," said Madison Square Park Conservancy Executive Director Keats Myer. "Iglesias' commission digs deep into this history, evoking an era that predates even our centuries-old park, to reconnect today's visitors with the natural wonder of the original site."
The quiet but charming trickle of water also grounds visitors to the space, offering a tranquil experience right in the heart of busy Manhattan, where skyscrapers reign supreme.
Check out the Conservancy's website for events surrounding the installation like art talks, an art symposium and live music from Carnegie Hall.