Heads up! We're working hard to be accurate – but these are unusual times, so please always check before heading out.
Outsider Art Fair
The 23rd annual Outsider Art Fair hosts 50 international galleries from 27 cities representing 8 countries
If your tastes in art range from folky and visionary to surreal and paranoid, head over to the annual fair devoted to self-taught artists, where you'll find all of that and more hosted by some of the best art galleries in the world. On tap are works presented by 50 international galleries from 27 cities representing 8 countries—including painting, sculpture, drawing, mixed-media and photography. Also on view: A special exhibition spotlighting five artists (Melvin Way, Emery Blagdon, Adolf Wölfli, Mark Lombardi and the Philadelphia Wireman) curated by art dealer Jay Gorney and artist, writer and Time Out contributor Anne Doran. Don't miss one of New York's seminal art events.
Outsider Art Fair 2015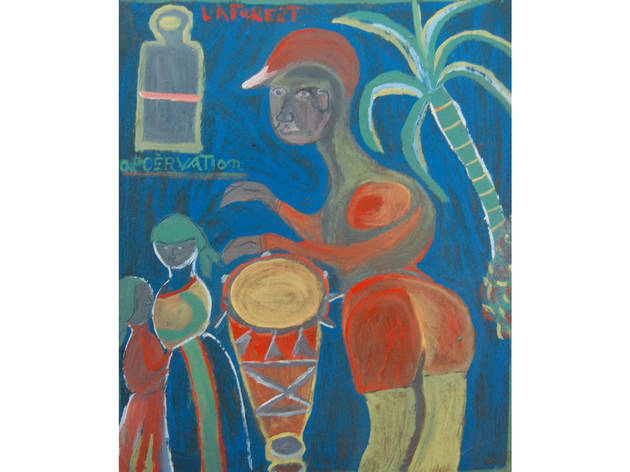 Courtesy Arte del Pueblo
Wesner LaForest, Drumming, 1959. Oil on Masonite, 24 x 20 inches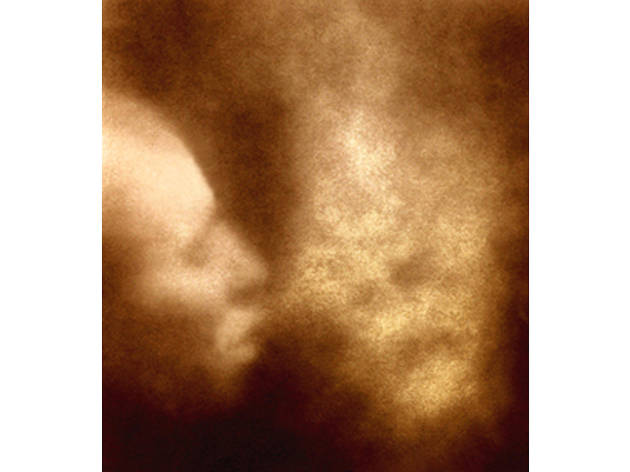 Courtesy Kent Fine Art
John Brill (b. 1951 NJ), Plasma, 2013.pigmented inkjet print on 100% cotton paper, with UV-shielding varnish image c. 5" x 41⁄2"; sheet 81⁄2" x 11"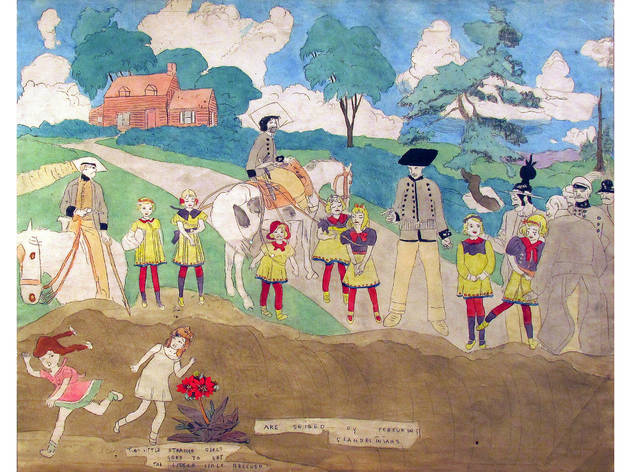 Courtesy Carl Hammer Gallery
Henry Darger, Are Seized by Pursueing [sic] Glandelinians. 19 x 48 inches overall (image is detail of one panel)carbon transfer and watercolor on paper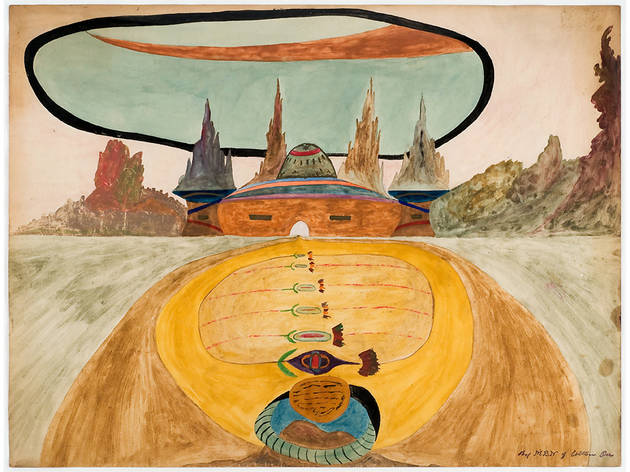 Courtesy Cavin-Morris Gallery
Melvin Edward Nelson, Planetscape #2, n/d. mineral pigment, watercolor on paper18 x 24 inches / 45.7 x 61 cm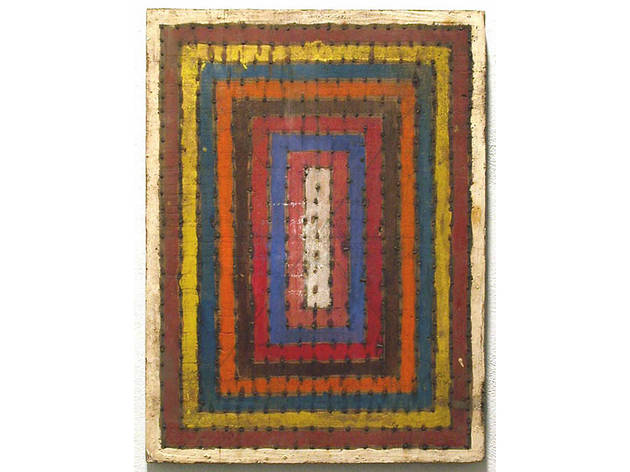 Courtesy Cavin Morris
Emery Blagdon, Untitled, c. 1956 – 1984.Paint, steel/board13 x 9.75 in (33.0 x 24.8 cm)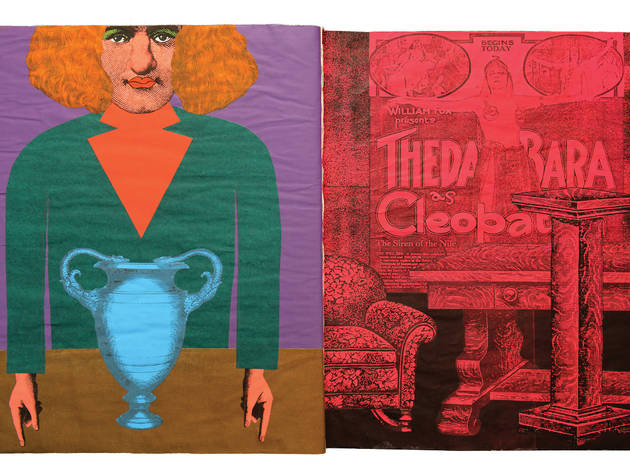 Courtesy FRED.GIAMPIETRO Gallery
Larry Lewis, Untitled (Woman with Urn), c. 1970. mixed media on paper21in x 36 inches / 53.34cm x 91.44cm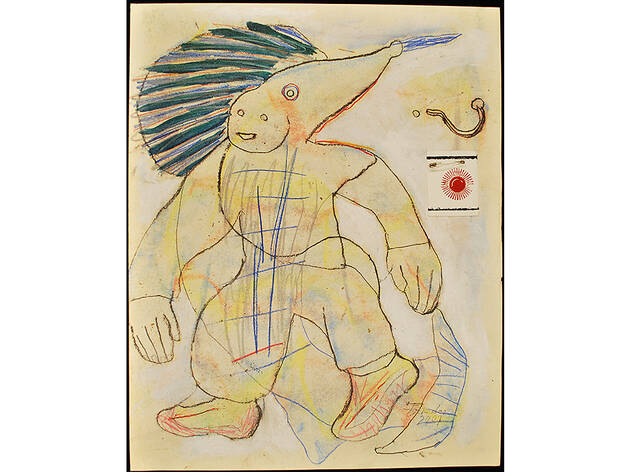 Courtesy The Good Luck Gallery
Andrew Frieder, Untitled (Fish Man), 2007. mixed media on paper16 x 20 inches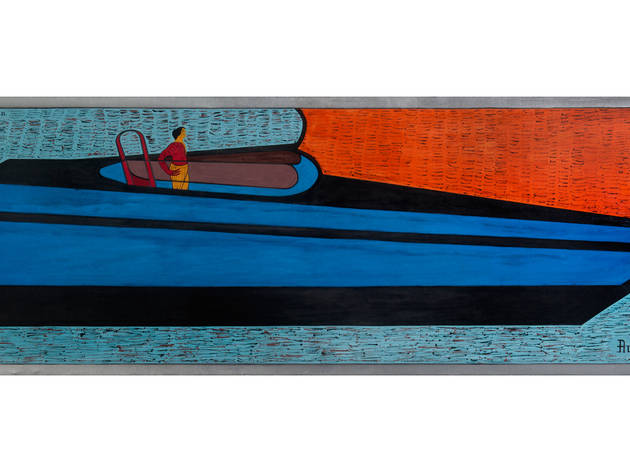 Courtesy Galeria Estação
Alcides Pereira dos Santos, A boat cabin, 1995. Acrylic on canvas28.74 x 85.04 inches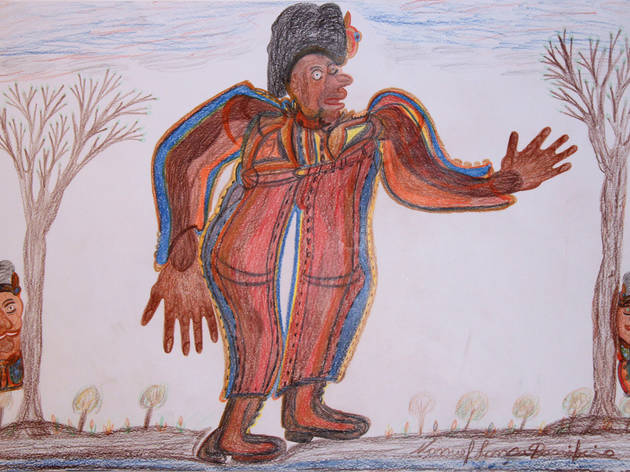 Courtesy Henry Boxer Gallery
Manuel Bonifacio, Untitled, c.2013. crayon on paper12 x 16 inches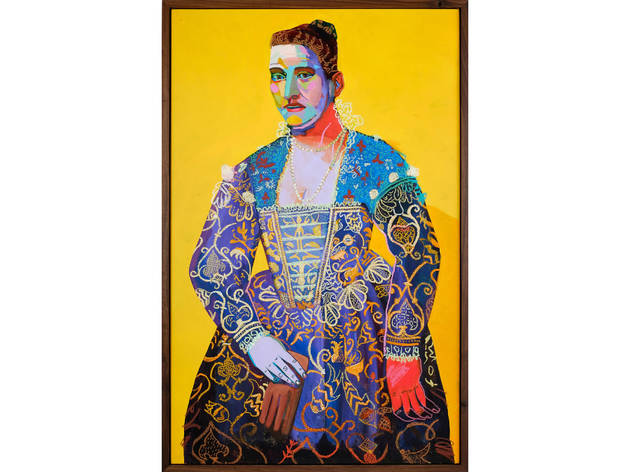 Courtesy Rebecca Hossack Art Gallery
Andy Dixon, Yellow Portrait, 2014.Acrylic and oil pastel on canvas, 52 x 33 inches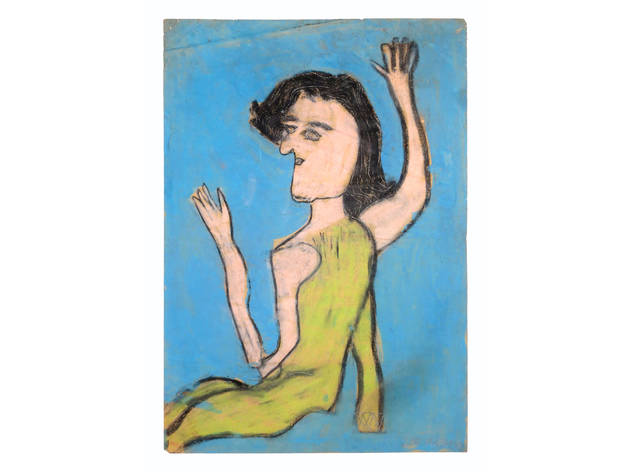 Courtesy Scott Ogden
Ike Morgan, Untitled (woman on blue background), pastel and charcoal on paper, 20" x 14"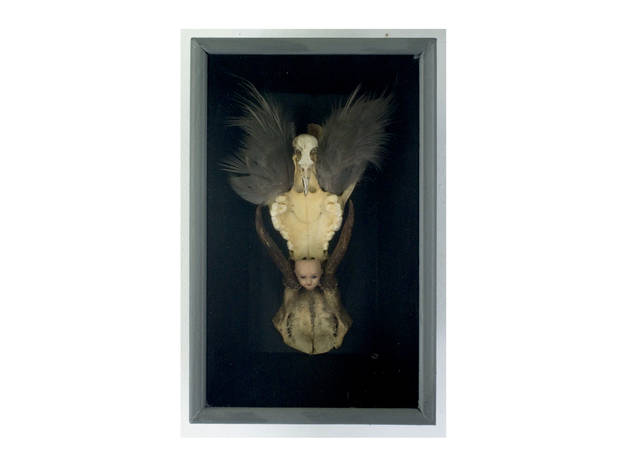 Courtesy Galerie L'Inlassable
Josette Exandier, Nabuchodonosor, 2014Assemblage feathers, bones, and mixed media, 13 x 8 x 4 inches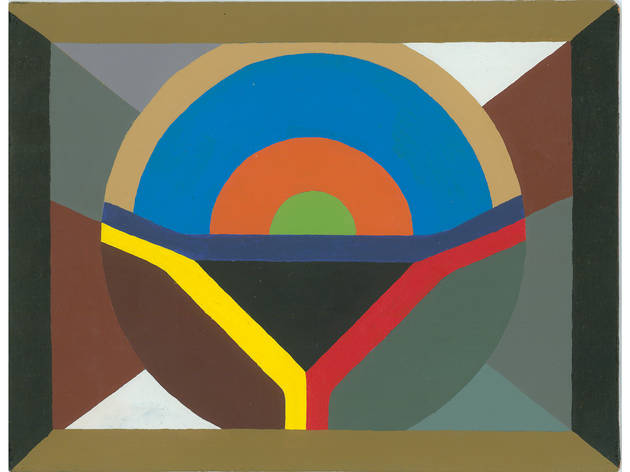 Courtesy J. Compton Gallery
Larry John Palsson (1948-2010), Untitled, n.d., acrylic on art board11.25 x 14.5 inches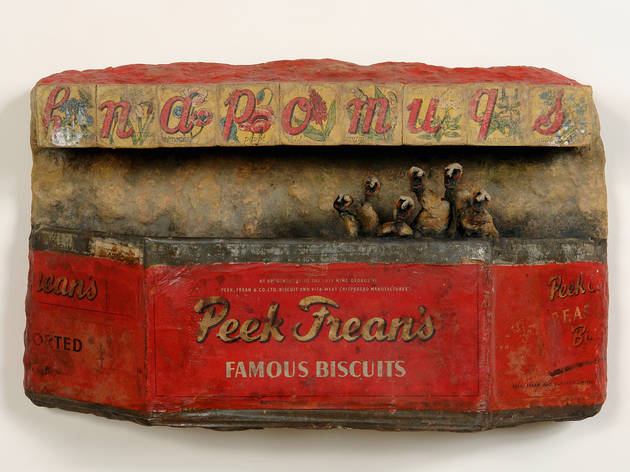 Courtesy Judy A. Saslow Gallery
Gerard Cambon, Peek Frean's, 2006. mixed media9 x 16 x 4 inches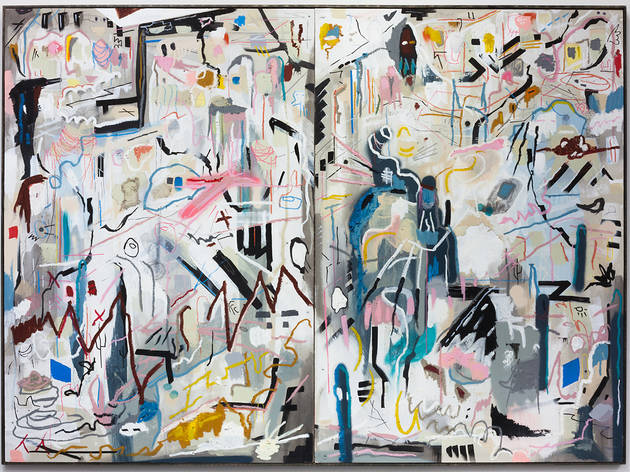 Courtesy Louis B. James
Matthew Kirk, To Go Where He Went, 2013.Oil, spray paint, chalk, graphite, and latex on sheetrock in artist's frame, 44 x 60 x 1 inches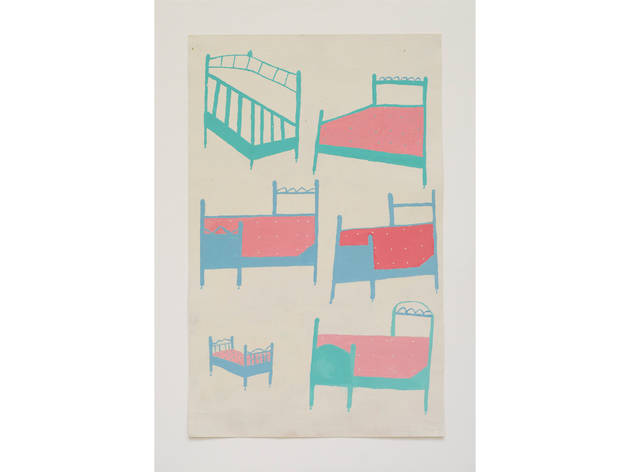 Courtesy The Pardee Collection
"Uncle Pete" Drgac, Untitled, 1972. enamel on paper14 x 22 inches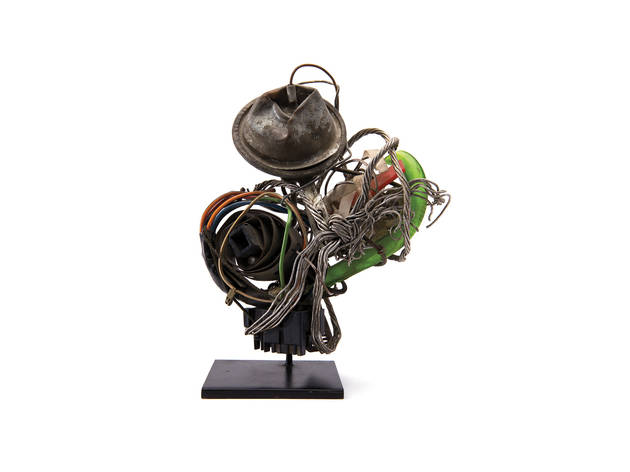 Philadelphia Wireman, Untitled (green neon tubing), c. 1970–1975.wire, found objects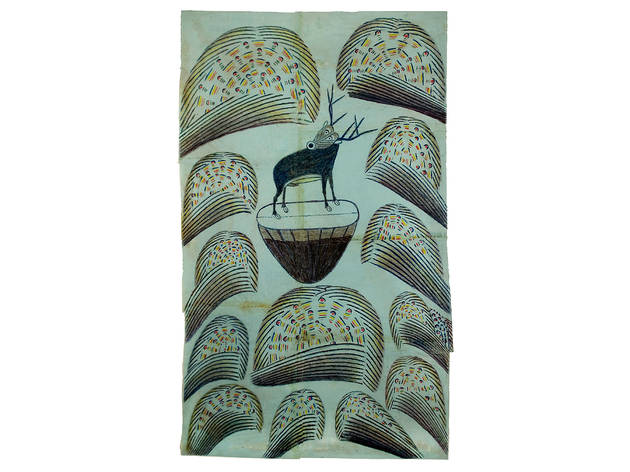 Courtesy Ricco Maresca
Martín Ramírez, Untitled, (Stag on mound with fireworks), c.1952-53. graphite, tempera and crayon on paper32 x 19 1/2 inches; 81.3 x 49.5 cm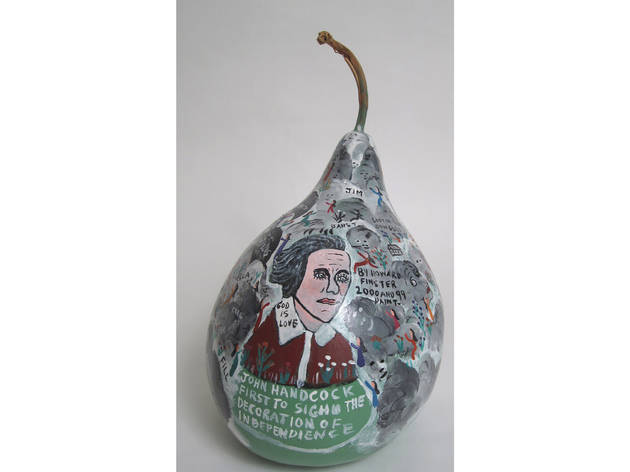 Courtesy The Ames Gallery
Howard Finster, I AM A Gourd, 1982. 12 x 7 inches diameter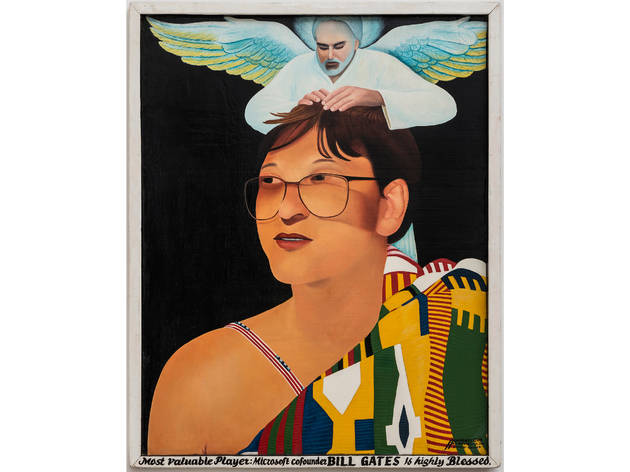 Courtesy Ernie Wolfe Gallery
Kwame Akoto (Almighty God), Most Valuable Player...Bill Gates, 2012. Oil on plywood, 48 x 38 inches
Go to Outsider Art Fair 2015
Since the first Outsider Art Fair, interest in self-taught and folk artists has grown exponentially in the art world—so much so that the genre has had a major stylistic impact on many insider artists, including some with MFAs from the most important graduate programs in the country. This fair remains the premier showcase for this category of work, with a reach that's become worldwide.