"Sanford Biggers: Codeswitch"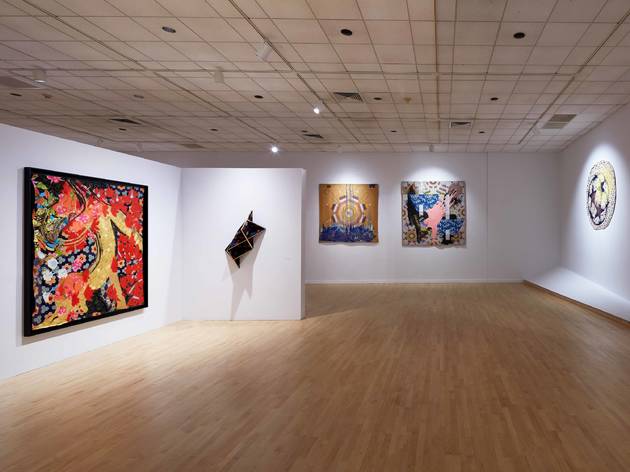 Time Out says
This is the first survey of quilt-based works by Sanford Biggers and features more than 50 pieces that seamlessly weave American history into a broader context of global traditions and styles, the Bronx Museum says. Biggers' work is "deeply informed by African American history and traditions but references urban culture, the body, sacred geometry, and American symbolism," the museum says.
"Codeswitch" refers the series known as the "Codex series" and to the idea of code-switching, or shifting from one linguistic code to another depending on the social context.
Details