Heads up! We're working hard to be accurate – but these are unusual times, so please always check before heading out.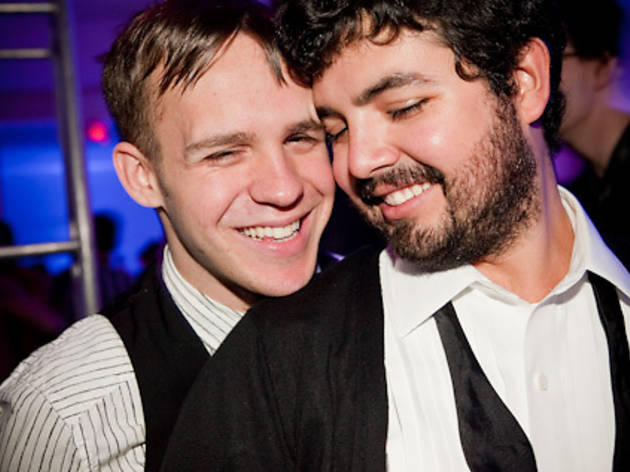 1/20
Photograph: Courtesy of the artist and the Art Production Fund
Josephine Meckseper, Manhattan Oil ProjectThe Last Lot, 46th St at Eighth Ave, Mar 5--May 27 Black gold near the crossroads of the world? Stranger things have happened there, but in the case of the oil derrick busily pumping away on the empty lot at 46th and Eighth, bubbling crude isn't the point; art is, or maybe it's real estate. This public project for the Art Production Fund is the latest offering by Meckseper, an artist whose work casts a cold, critical eye on the imperial-financial machinations of our globalist society. Her oil rig on the last vacant parcel in that developers' heaven called Times Square is a reminder that when it comes to making big bucks in Manhattan, it's better to look up than down.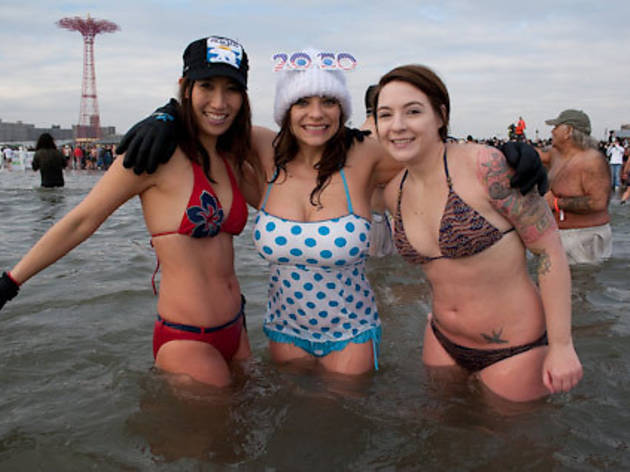 2/20
Photograph: Courtesy the artist and Hauser & Wirth
Bharti Kher, "The hot winds that blow from the West"Hauser & Wirth, Mar 6--Apr 14 The home as woman's domain, fraught with the vicissitudes of sexual and economic inequality, is the theme of this London-based Indian artist. For her first show with this gallery, Kher presents a series of installations built out of common household elements. Among the highlights is a massive staircase that goes nowhere, splashed with red paint and covered with something of a signature element for the artist: bindis, iconic markings for Indian women, rendered in the shape of sperm.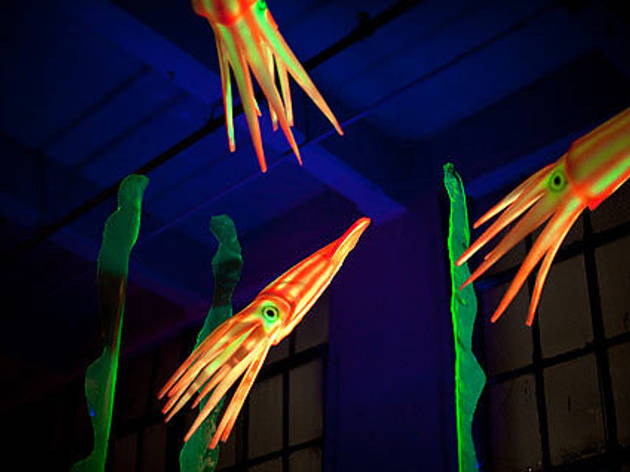 3/20
Photograph: The Armory Show
The Armory ShowPiers 92 and 94, Twelfth Ave at 55th St, Mar 8--11 This is the main event of the city's seasonal art-fair crush: Divided into separate contemporary and modern art expositions, roughly 120 international exhibitors from 30 countries will display everything from sculpture and painting to video and photography.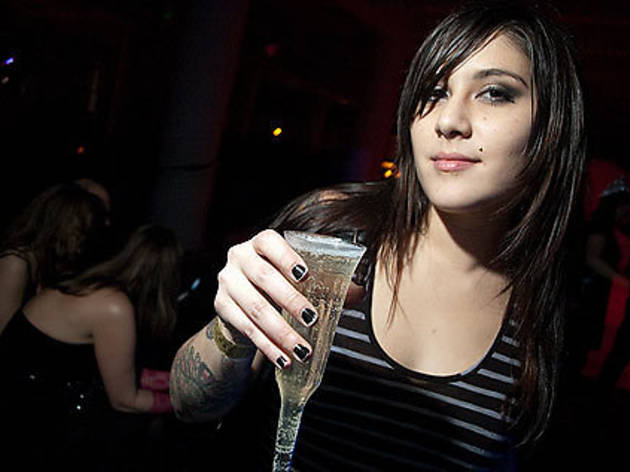 4/20
Photograph: junleenyc.blogspot.com
Fred Wilson, "Venice Suite: Sala Longhi and Related Works"The Pace Gallery, Mar 16--Apr 14 For his first New York solo show in six years, the MacArthur "genius" grant recipient reprises his room-size installation for the Venice Biennial, which consists of 27 "paintings" made of black Murano glass. The piece was inspired by a series of depictions of 18th-century Venetian life by painter Pietro Longhi (1701--1785), created for the Palazzo Ca' Rezzonico.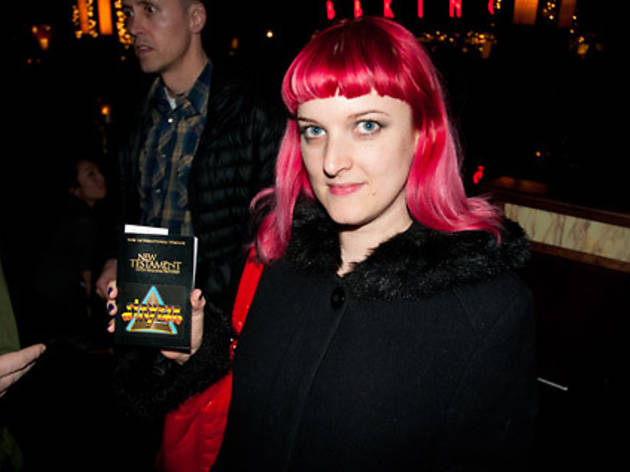 5/20
Photograph: Todd-White Art Photography; courtesy Simon Lee Gallery; London
Michelangelo Pistoletto, "Lavoro"Luhring Augustine, Mar 22--Apr 28 Pistoletto first gained art-world attention in the late 1960s, as part of the Italian Arte Povera movement, with his uncanny mirror pieces. Consisting of large stainless-steel sheets, polished and hung low on the wall so their bottom edges touched the floor, these pieces were pasted with life-size photo-silk-screened cutouts of people. Usually their backs were turned so that the viewer's reflection seemed to occupy the same space as the image. Pistoletto works a similar magic with his latest series, in which scaffolds, orange safety mesh and mechanical hoists put us in the midst of a busy construction site---like the many just outside the gallery's Chelsea location.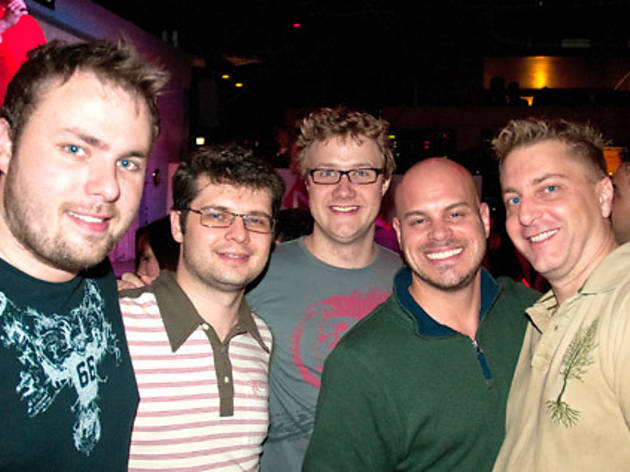 6/20
Photograph: shootArt Mobile; courtesy Paul Kasmin Gallery
Nir Hod, "Mother"Paul Kasmin Gallery, Mar 28--Apr 28 Israeli artist Nir Hod's take on queer aesthetics has been mostly framed by his country's history and by Jewish culture in general. His photos of gender-bent IDF personnel sometimes feature himself in uniform; recently, he's started painting canvases of a precocious young "genius" of undetermined sexuality. His latest works---also paintings---revisit one of the most iconic images of the Holocaust: the photo of Jews being rounded up after the Warsaw Ghetto uprising of 1943. While most people have focused on its image of a scared little boy in the foreground, Hod has chosen to zoom in on a woman to the left who, with her hands raised, glances nervously back at a group of armed German soldiers. Just who this woman was and what her relationship to the boy may have been remains a mystery, one that Hod doesn't solve so much as elevate to the level of art-historical inquiry.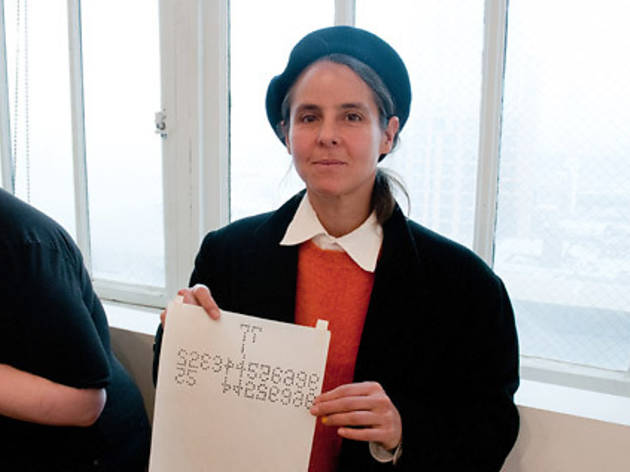 7/20
Photograph: Courtesy of the artist
Ralph Lemon, "1856 Cessna Road"The Studio Museum in Harlem, Mar 29--May 27 The color photos and film installation that make up this show document a remarkable eight-year collaboration between Lemon, a renowned contemporary choreographer, and Walter Carter, a former sharecropper, carpenter and gardener from Little Yazoo, Mississippi, who died in 2010 at age 102. Twice a year, Lemon would travel to Little Yazoo and do different projects with Carter, including a filmed reenactment of director Andrei Tarkovsky's 1972 sci-fi classic, Solaris. In both the photos and the film, Lemon captures Carter in a silver astronaut outfit, walking down dirt roads or "flying" a spaceship---actually a round cage on wheels topped by a large satellite TV dish. What becomes apparent is their relationship as kindred spirits, suffused with a generosity of spirit and touched with more than a little humor.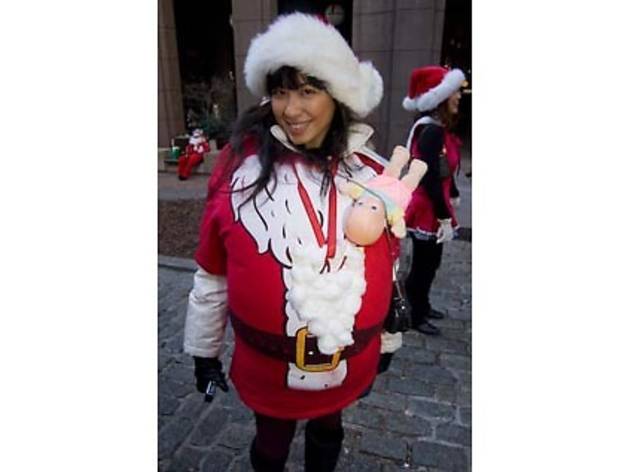 8/20
Photograph: Image courtesy of Sprueth Magers; Berlin and London. Kraftwerk
"Kraftwerk---Retrospective 1 2 3 4 5 6 7 8"Museum of Modern Art, Apr 10--17 + MoMA PS1, Apr 10--May 14 Ralf Htter and Florian Schneider---better known as Teutonic music duo Kraftwerk---put the fahr'n, fahr'n, fahr'n in the autobahn, with their 1974 hit single named for the roadway. They also launched the genre of electronic music in the bargain. Now they're being given the ultimate high-cultural accolade: a MoMA retrospective in which they perform each of their eight albums in as many nights. Unfortunately, the concerts were instantly sold out. However, fans who didn't get tickets can console themselves with MoMA PS1's exhibition of Kraftwerk ephemera and videos.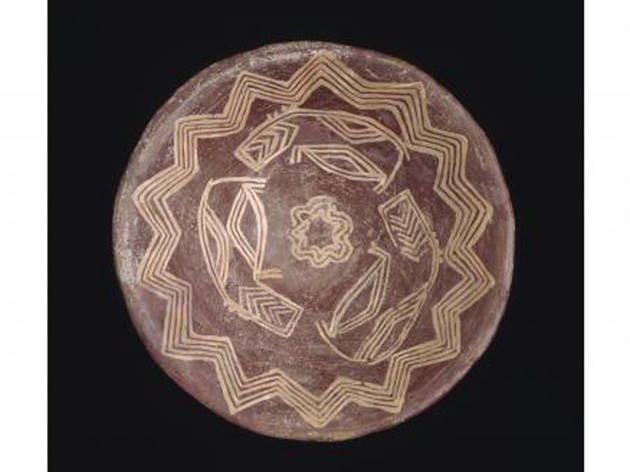 9/20
Photograph: Courtesy the Metropolitan Museum of Art
"The Dawn of Egyptian Art"The Metropolitan Museum of Art, Apr 10--Aug 5 This show gathers 175 rare artifacts from the Met's vaults, as well as 12 other institutions in the U.S. and Europe, lifting the curtain on predynastic and early-dynastic Egypt (roughly 4000--2650 B.C.). The era heralded the development of forms that came to exemplify ancient Egyptian art.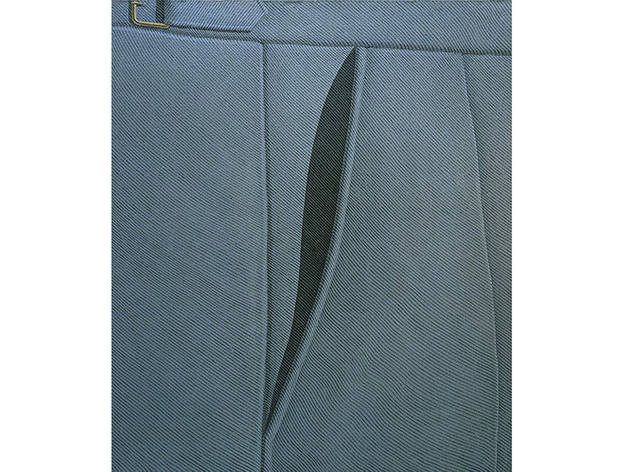 10/20
Photograph: Ludwig Museum; Museum of Contemporary Art; Budapest
Domenico GnoliLuxembourg & Dayan, Apr 26--June 30 Gnoli (1933--1970) may or may not be one of those little-known artists worthy of rediscovery, but his backstory is compelling. A successful illustrator and set designer, Gnoli turned to painting full time late in his career, creating large canvases that featured close-up details of dress and hairstyles: pearl buttons on a woman's chemise, the pocket of a man's trouser, long raven locks. He also made black-and-white renderings of chimerical beasts in everyday settings---sitting on a sofa, or in the back of a limo. His work had vague connections to Pop Art, but the vibe was mostly surreal, and though he had a smash show at the famed Sidney Janis gallery in 1969, he died the following year. This revival is his first show since then, and includes 15 of the 83 compositions he painted in his lifetime.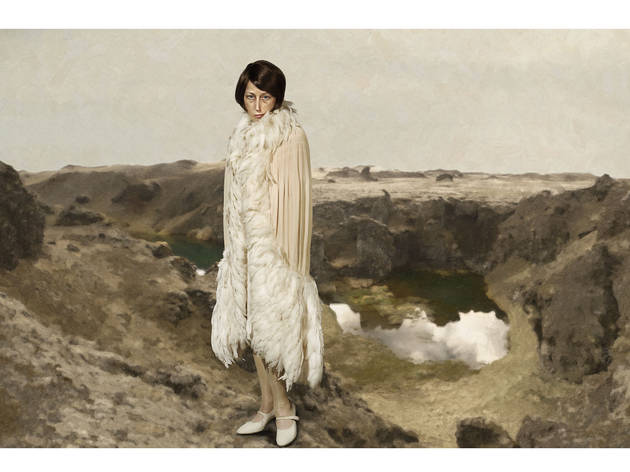 11/20
Photograph: Museum of Modern Art; courtesy the artist and Metro Pictures
Cindy ShermanMetro Pictures, Apr 26--June 9 While her big MoMA retrospective is still in full swing, the director, photographer and model offers a new set of works, in which she manages to stay fashion-forward by looking backward. In approximately eight large photos, Sherman dons garments from the Chanel archive, while standing against landscape backdrops.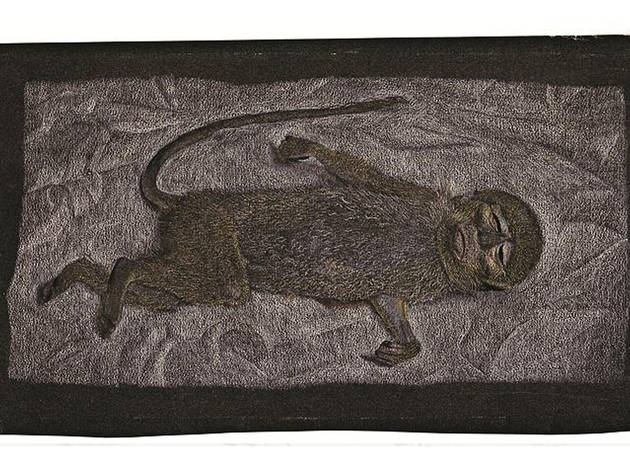 12/20
Photograph: The Lucian Freud Archive; Digital Image The Museum of Modern Art/Licensed by SCALA / Art Resource; NY
"Lucian Freud: Drawings"Acquavella Galleries, May 1--June 9 Lucien Freud (1922--2011) often employed an awkward and sometimes overwrought painting style to psychologically excavate his subjects, but in his drawings, they somehow appeared even more naked and stripped to their emotional marrow. This show, curated by British critic William Feaver, presents 80 of Freud's works on paper, dating from 1940 to the year of his death.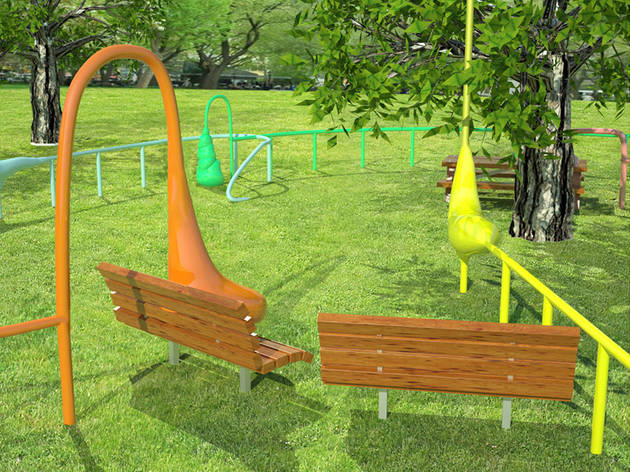 13/20
Photograph: Courtesy Tanya Bonakdar Gallery/ Madison Square Park Conservancy
"Charles Long: Pet Sounds"Madison Square Park, May 2--Sept 9 While it may look like Madison Square Park is being invaded by alien blobs, sculptor Charles Long's project comes in peace. A network of brightly colored pipe railings features amorphous shapes that suggest creatures on their way down a python's gullet. They curve around the Park's Oval Lawn to converge on a common seating area. Running your hand over the forms produces a variety of sounds from within: That, and not some tribute to Brian Wilson, is probably the reason for Long's title.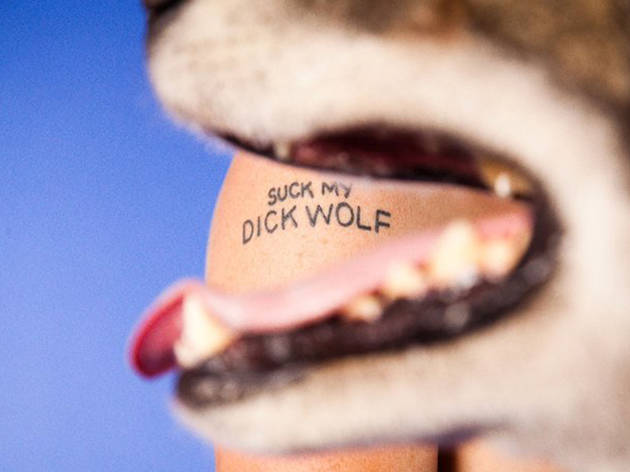 14/20
Photograph: Courtesy Team Gallery
Ryan McGinley, "Grids" + "Suck My Dick Wolf"Team Gallery, May 2--June 2 McGinley may have aged out of the twentysomething demographic he's so fond of photographing---with or without their clothes on---but he keeps his focus on youth in this double show, which takes up both of Team Gallery's Soho locations. "Grids" features headshots of kids at rock festivals, while "Suck My Dick Wolf" pairs similarly fresh-faced subjects with animals who appear on TV shows or in movies. The title is, yes, a reference to the producer of Law & Order, and comes from a tattoo worn by a person in one of the photos.
15/20
Photograph: Frieze Art Fair New York; Frieze Art Fair New York
Frieze Art Fair New YorkRandalls Island Park, May 4--7 The newest addition to New York's slate of art fairs is a behemoth: The original Frieze (spun-off from the London art magazine of the same name) is one of the biggest events on the art-world calendar, and this edition, which will feature works by 1,000 artists, is sure to add to its prestige. The activities include artist commissions and panel discussions, and will take place under a temporary structure overlooking the East River, designed by New York architects SO--IL.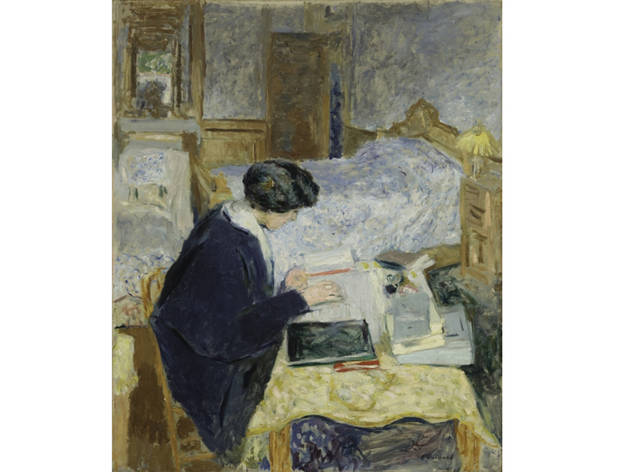 16/20
Photograph: The Jewish Museum; New York; purchase: Lore Ross Bequest; 2010-23
"Edouard Vuillard: A Painter and His Muses, 1890--1940"The Jewish Museum, May 4--Sept 23 Like his contemporary Pierre Bonnard, Vuillard (1868--1940) is best known for urbane interior scenes radiating a sublime stillness that gives them a timeless quality. This show brings together 50 of his works, with an eye toward the artist's important relationships with Jewish clients and patrons in late-19th-century Paris.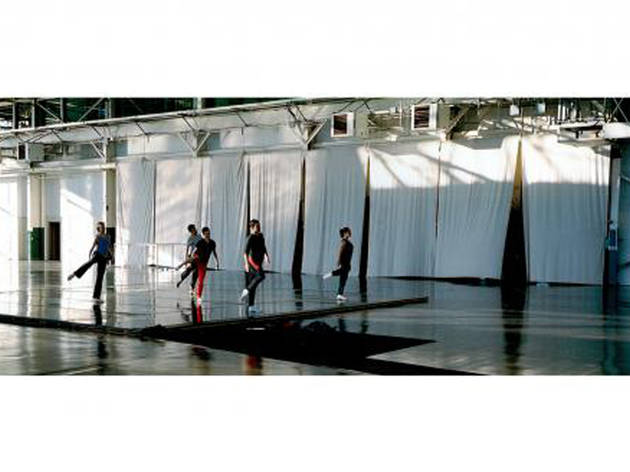 17/20
Photograph: Courtesy the artist; Marian Goodman Gallery; New York / Paris; and Frith Street Gallery; London
"Tacita Dean: More or Less"New Museum of Contemporary Art, May 9--July 1 The film works of Dean, a Turner Prize short-lister and winner of the Hugo Boss Prize, have always seemed more sotto voce than the efforts of her Young British Artist compadres Damien Hirst and Tracey Emin---and perhaps all the more alluring for it. As part of a two-month--long series of solo shows by women artists, four film portraits depict creatives Merce Cunningham, Julie Mehretu, Claes Oldenburg and Cy Twombly going about their respective practices.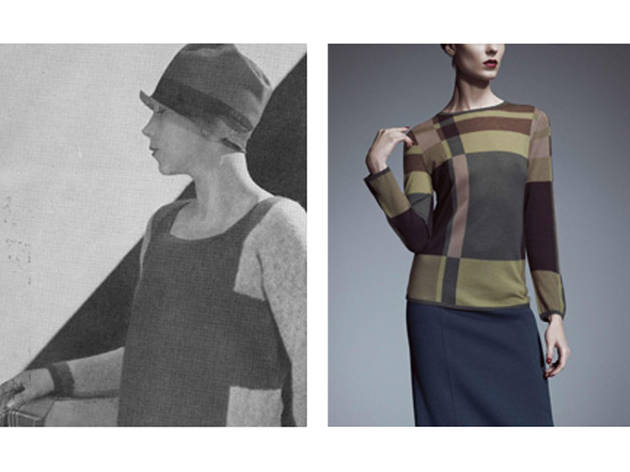 18/20
Photograph: Left: George Hoyningen-Huen; R.J. Horst; Courtesy of The Metropolitan Museum of Art; Right: Toby McFarlan Pond; Courtesy of The Metropolitan Museum of Art
"Schiaparelli and Prada: Impossible Conversations"Metropolitan Museum of Art, May 10--Aug 19 The Met's survey of Alexander McQueen last spring proved to be a box-office bonanza, attracting huge crowds that made it the museum's eighth-biggest on record. Expect more of the same with this exhibit bringing together designs and accessories by two iconic names of cutting-edge Italian fashion from two different eras: Elsa Schiaparelli and Miuccia Prada.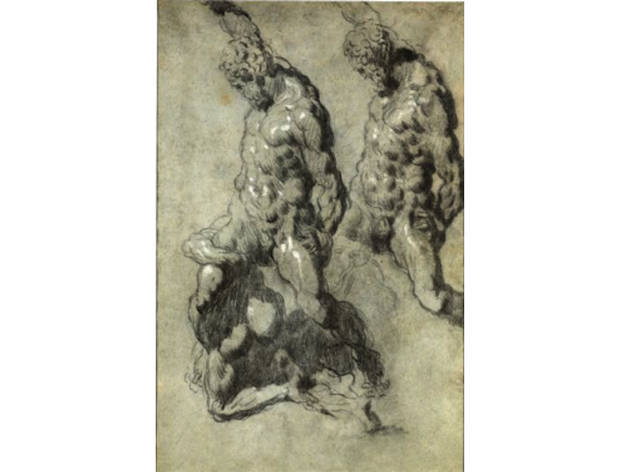 19/20
Photograph: Thaw Collection; The Morgan Library & Museum
"Renaissance Venice: Drawings from the Morgan"The Morgan Library & Museum, May 18--Sept 23 Travel back to the 16th century and the golden age of the Republic of Venice with this roundup of studies culled from the Morgan's collection. Vittore Carpaccio, Lorenzo Lotto, Andrea Mantegna, Jacopo Tintoretto, Titian and Paolo Veronese are some of the Old Masters bringing a touch of La Serenissima to Madison Avenue.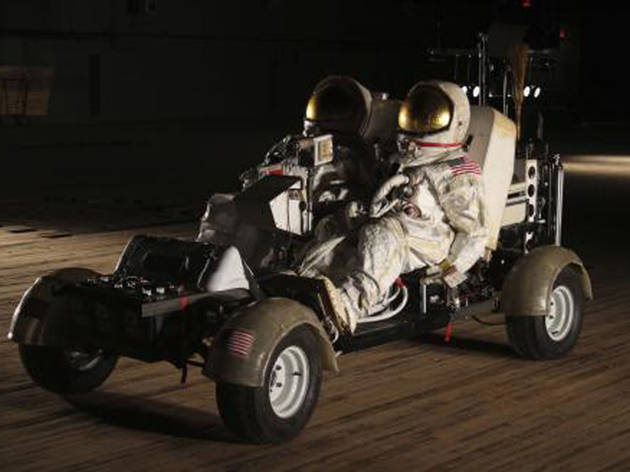 20/20
Photograph: Courtesy the artist
Tom Sachs, Space Program: MarsPark Avenue Armory, May 18--June 17 Rejoice, all ye manned-spaceflight nerds: Artist Tom Sachs is stepping into the void left by the cancellation of NASA's Space Shuttle program. Sachs and his 13 assistants will fill the 55,000-square-foot Wade Thompson Drill Hall with a cosmic spectacle, featuring mission control, launch platforms, exploratory vehicles and a martian landscape.
Spring's top 20 art exhibitions