Heads up! We're working hard to be accurate – but these are unusual times, so please always check before heading out.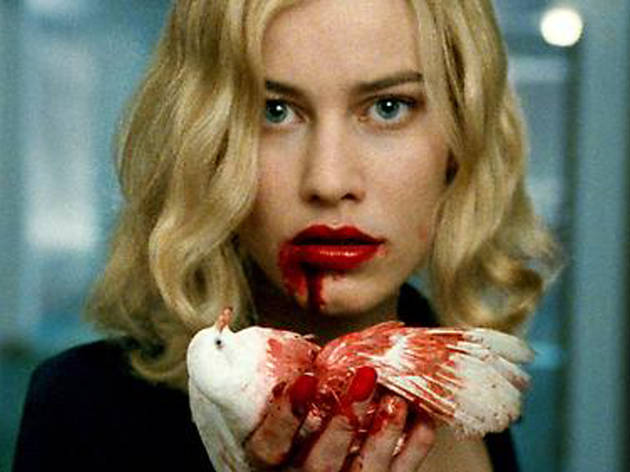 1/10
Photograph: Courtesy the artist and Sean Kelly Gallery
"Laurent Grasso, Johan Grimonprez, Terence Koh: Three Installations"Sean Kelly Gallery, through Feb 9Different meanings of duality provide the shared theme running through the works here: a large neon sign spelling out "Day for Night" by Grasso; a video about an Alfred Hitchcock look-alike by Grimonprez; and a double self-portrait sculpture in wax by Koh. (See also the next two images.)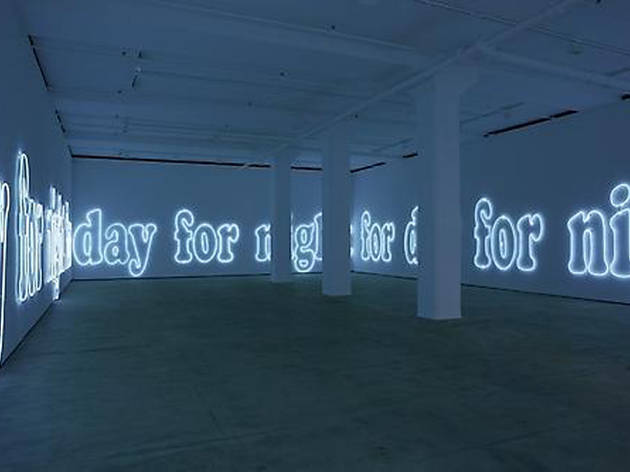 2/10
Photograph: Jason Wyche
"Laurent Grasso, Johan Grimonprez, Terence Koh: Three Installations"Sean Kelly Gallery, through Feb 9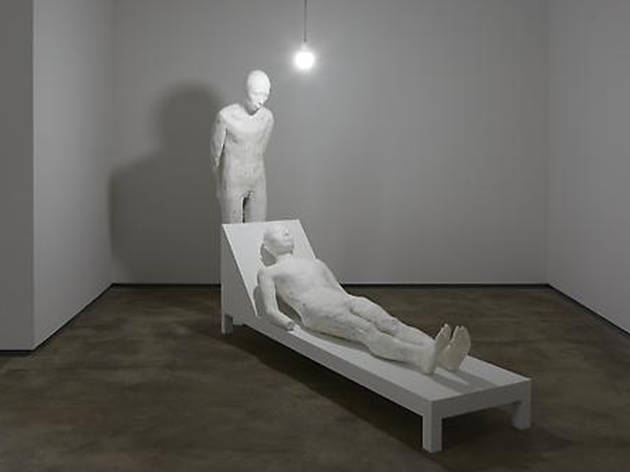 3/10
Photograph: Jason Wyche
"Laurent Grasso, Johan Grimonprez, Terence Koh: Three Installations"Sean Kelly Gallery, through Feb 9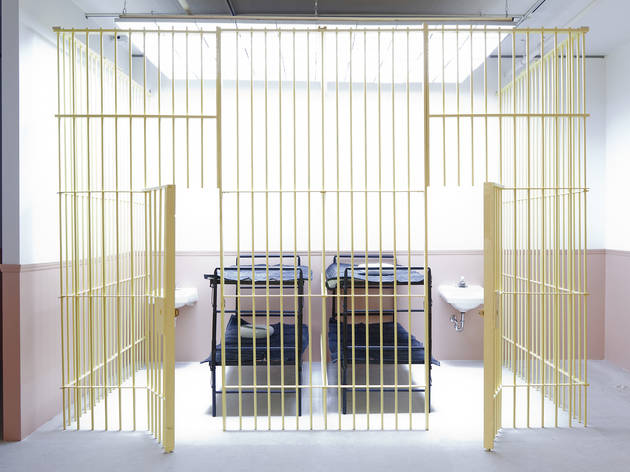 4/10
Tony Conrad, WiPGreene Naftali, through Feb 16Conrad is one of the founding fathers of '60s–'70s experimental film, and in this show—whose title stands for women in prison—he tackles the low-budget schlock genre of female-penitentiary melodrama as a way of examining conventions of antiauthoritarian expression in pop culture. On view is film originally shot in 1982 and '83 (starring artists Tony Oursler and Mike Kelley), plus a re-creation of its jail-cell setting—outfitted with working plumbing and painted in feminine shades of pink and yellow.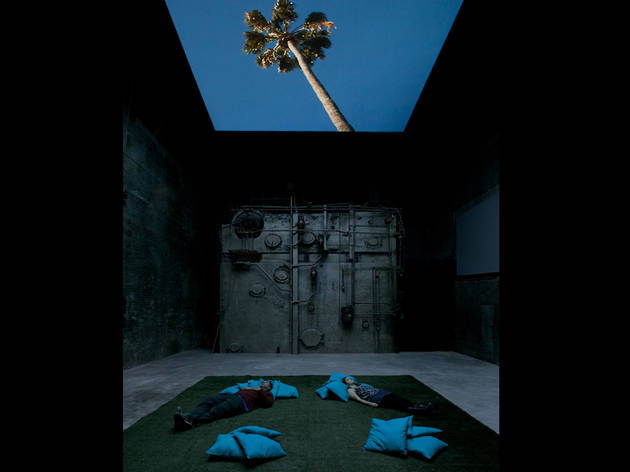 5/10
Photograph: Courtesy the artist and Pierogi
Kevin Cooley, SkywardThe Boiler, through Feb 17Projected onto the ceiling of the gallery, this video installation by Los Angeles artist Kevin Cooley was shot out of the open sunroof of a car as it traveled the streets of the City of Angels. Stitched together from individual elements and seamlessly edited into one long tracking shot, Skyward evokes L.A. as a vaguely surreal automotive daydream, an infinitely blue space promising no limits.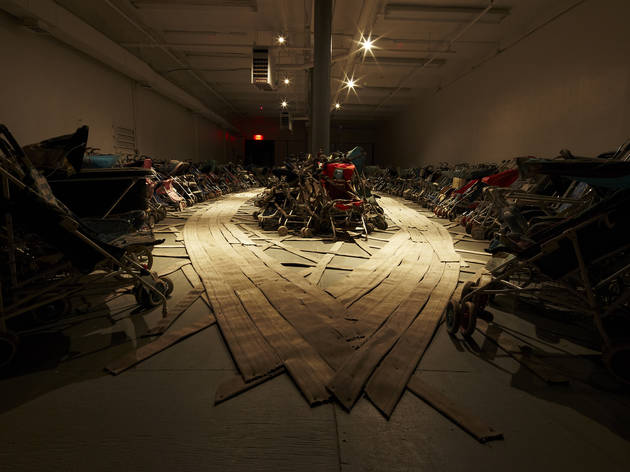 6/10
Photograph: Jesse Untracht-Oakner
Nari Ward, Amazing GraceNew Museum of Contemporary Art, through Apr 21As part of its survey of '90s art titled, "NYC 1993: Experimental Jet Set, Trash and No Star," the New Museum presents this ambitious 1993 installation by artist Nari Ward in its adjacent space, Studio 231. Originally mounted in an abandoned firehouse in Harlem, Amazing Grace resembles a kind of post-apocalyptic landscape of discarded baby strollers and fire hoses, all culled from the surrounding neighborhood by the artist. Beyond suggesting that buildings in minority neighborhoods were more prone to fires due to the neglect of landlords, the work evokes the social cost of that indifference. It's characteristic of Ward's ongoing examination of race and its relationship to the urban environment.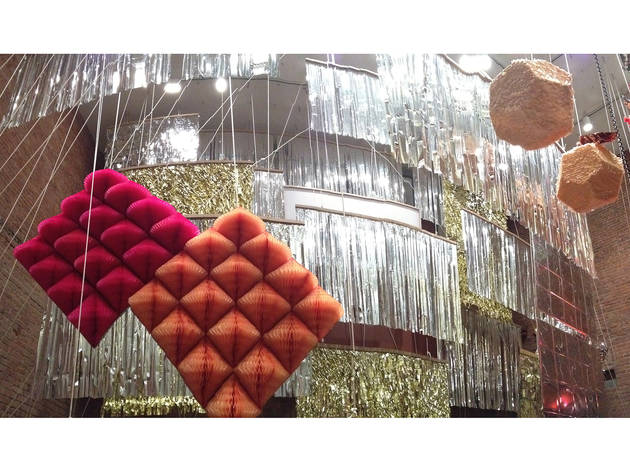 7/10
Photograph: Courtesy sparklemotiondecor.com
"CONFETTISYSTEM: 100 Arrangements"MoMA PS1, through Mar 31Tinseled, piñatalike tetrahedral forms—some bearing green stems to suggest pieces of fruit—are flown from the ceiling in this shimmering cascade of an installation by design collaborative Confetti System.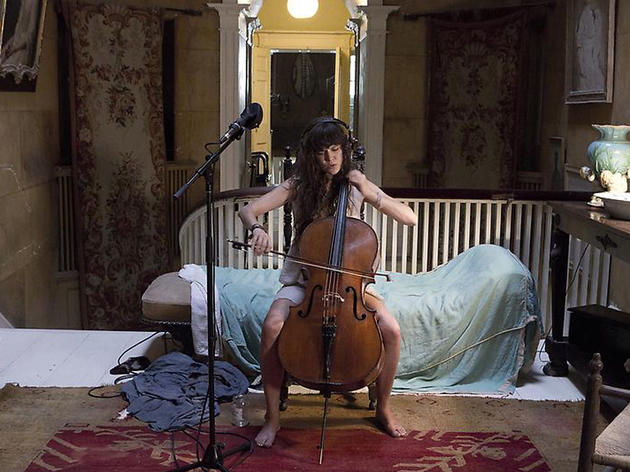 8/10
Photograph: Courtesy Luhring Augustine
Ragnar Kjartansson, The VisitorsLuhring Augustine, Feb 1–Mar 9A musical performance shot on an upstate farm forms the basis of this multichannel video installation by Icelandic artist Ragnar Kjartansson. Gathering a group of nine musician friends, Kjartansson captured them each separately playing an instrument in one of nine different rooms in the farmhouse. He then edited their performances together to create a single composition he describes as a "feminine nihilistic gospel song." The piece is named for the final album by Swedish pop superact ABBA, recorded just before the band's breakup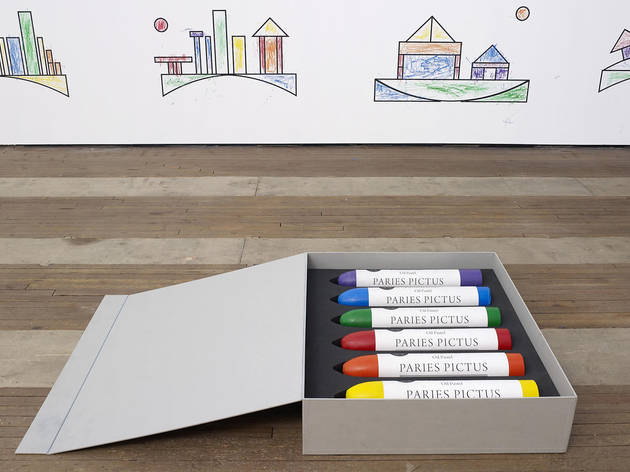 9/10
Photograph: Courtesy the artist and Lehmann Maupin Gallery
Robin Rhode, Paries PictusLehmann Maupin, through Mar 9Lehman Maupin's LES location features Rhodes's coloring-book installation, for which a group of South Bronx school-kids used oversize crayons to fill in a series of large geometric wall graphics, outlined in black.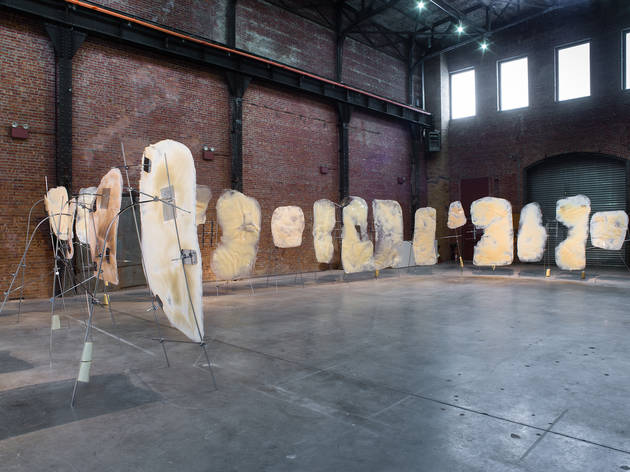 10/10
Photograph: Jason Mandella
Nairy Baghramian, RETAINERSculptureCenter, through Mar 25Baghramian, who was born in Iran and currently lives and works in Berlin' presents a minimalistic site-specific installation commissioned by SculptureCenter's artist-in-residence program. Chrome struts draped with sheets of cast silicone occupy the main gallery, creating what the artist describes as a "corrective prosthesis" for the space.
Ten art installations you should see
Lose yourself in these top immersive artworks.