Heads up! We're working hard to be accurate – but these are unusual times, so please always check before heading out.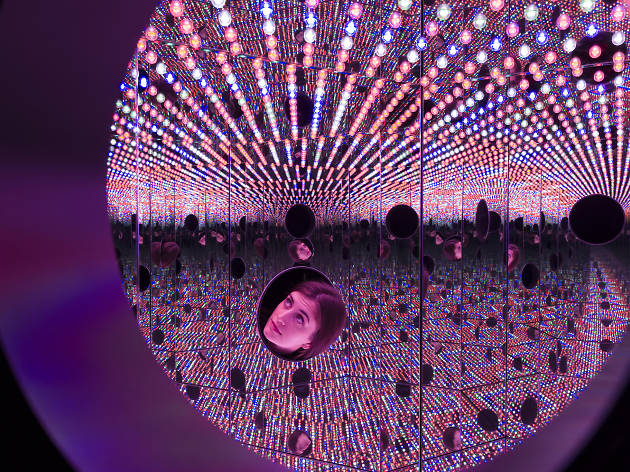 Ten best NYC art exhibits of 2017
Check out our picks for the ten best art exhibitions of 2017 at New York City's top art museums and galleries
For New York City's art museums and galleries, 2017 turned out to be a banner year. The past 12 months featured everything from an Old Master making a rare NYC appearance (Michelangelo at The Metropolitan Museum of Art) to the hallucinogenic visions of an iconic artist (Yayoi Kusama at David Zwirner). There was a lot more as you'll see in our countdown of the ten best NYC art exhibitions of 2017.
RECOMMENDED: Full guide to the best of 2017
Ten best art exhibits of 2017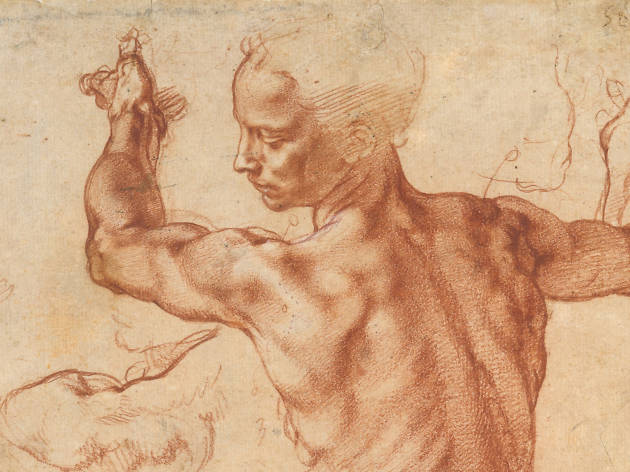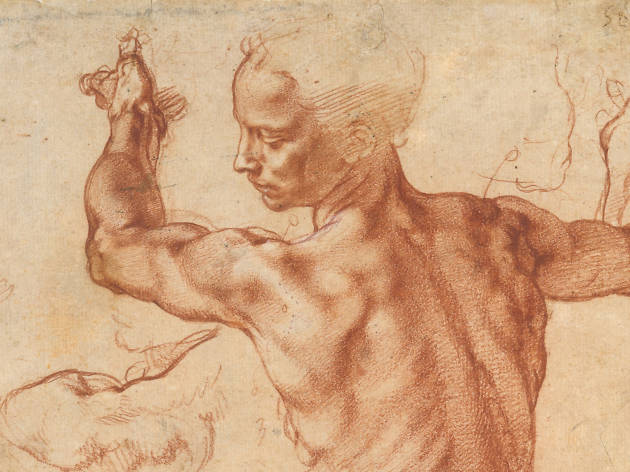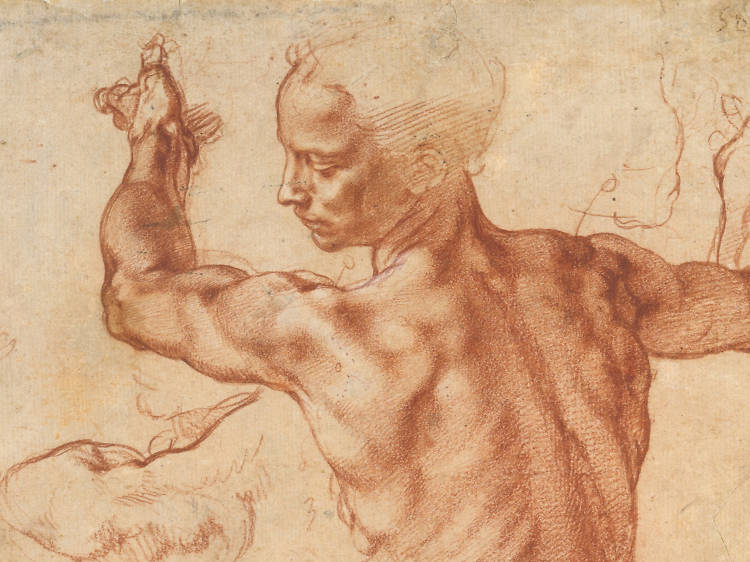 Photograph: The Metropolitan Museum Of Art
1. "Michelangelo: Divine Draftsman and Designer" at Metropolitan Museum of Art
There aren't enough superlatives to describe this once-in-a-lifetime opportunity to witness the work of Michelangelo (1475–1464) in the flesh. While the lines to get in were long, and it was hard at times to get a peek at the master's exquisite drawings, the brush with greatness was well worth any inconvenience.—Howard Halle
Through Feb 12.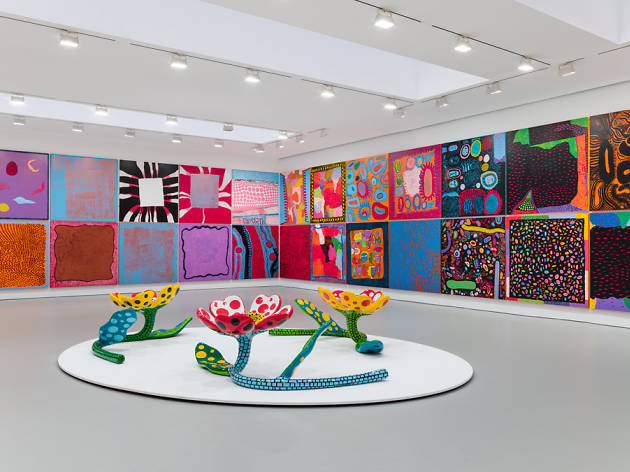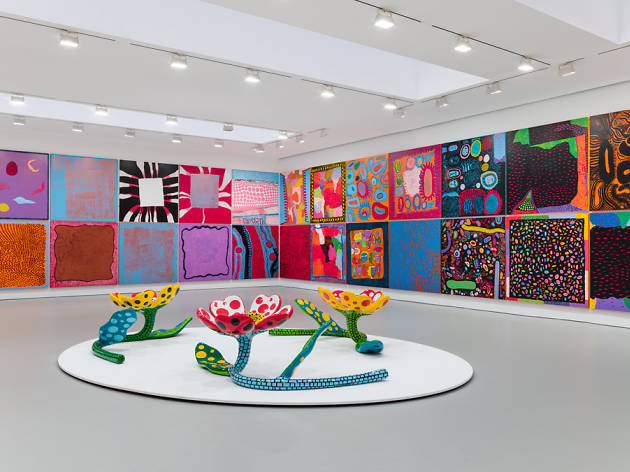 Photograph: © Yayoi Kusama, courtesy David Zwirner, New York, Ota Fine Arts, Tokyo/Singapore/Shanghai, Victoria Miro, London, Yayoi Kusama Inc.
2. "Yayoi Kusama: Festival of Life" + "Yayoi Kusama Infinity Nets" at David Zwiner
Megadealer Zwirner devoted three of his galleries uptown and down to the work of the legendary Kusama, and viewers queued up in the expectation of drinking in the unique brand of artistic delirium. Naturally, Kusama delivered the goods with new "Infinity Rooms" installations and "Infinity Net" paintings.—HH
Ended Dec 16.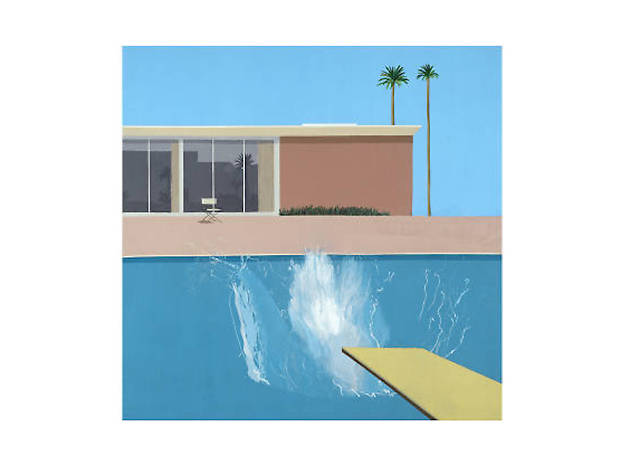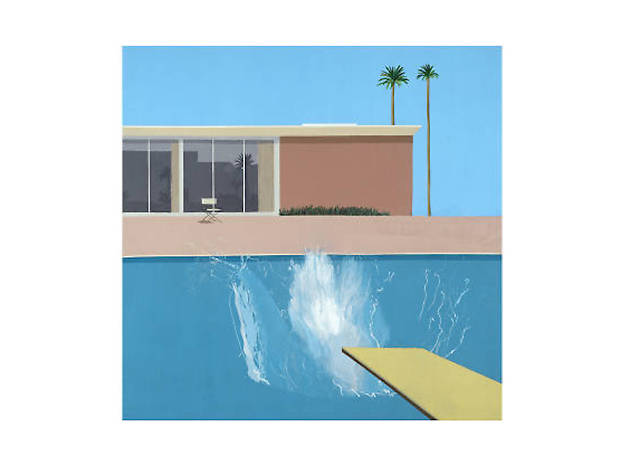 Photograph: Tate, London © David Hockney
3. David Hockney at Metropolitan Museum of Art
While this retrospective of the work of David Hockney provides few revelations, it does offer a concision that emphasizes the themes found throughout the 80-year-old artist's production. His fable career produced paintings that emulated the Abstract Expressionists but queered their machismo with the addition of bathroom-stall graffiti; cool sophisticated scenes of L.A.; and gorgeously deft portraits.—Joseph R. Wolin
Through Feb 25.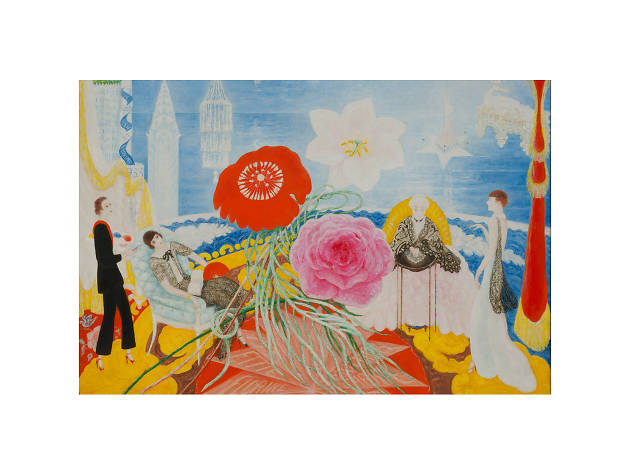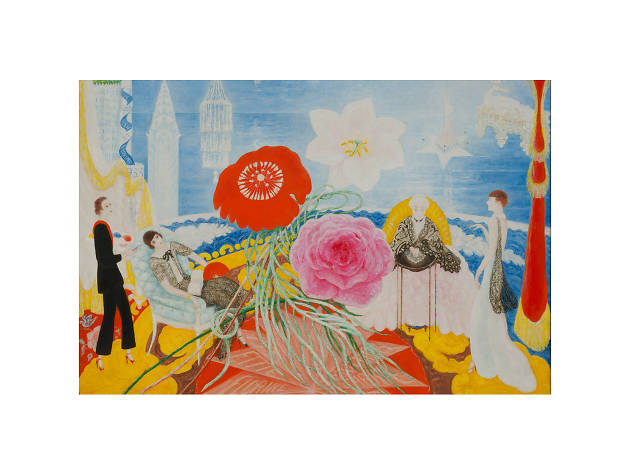 Photograph: Museum of Modern Art, New York
4. "Florine Stettheimer: Painting Poetry" issue 1102 at Jewish Museum
In spite of her wealth, Florine Stettheimer—Jazz Age poet, set designer, saloniste extraordinaire, painter of modern life—was marginalized within New York Society for being both Jewish and female. Yet as the joyous retrospective revealed, she built a world of her own through fantastical, faux-naive paintings populated with some of the most interesting figures (Alfred Stieglitz, Marcel Duchamp) of her day.—Anne Doran
Ended Sept 24.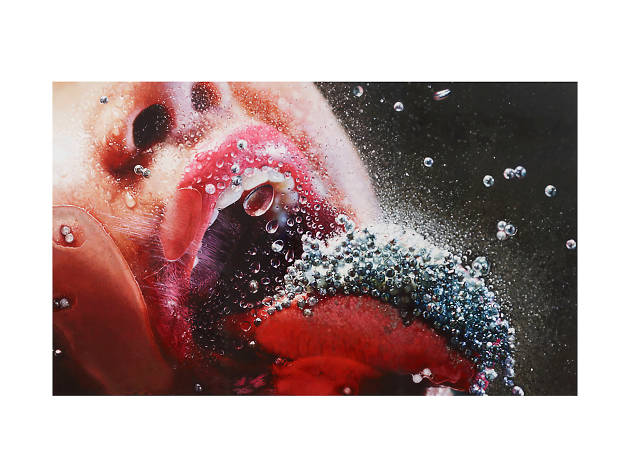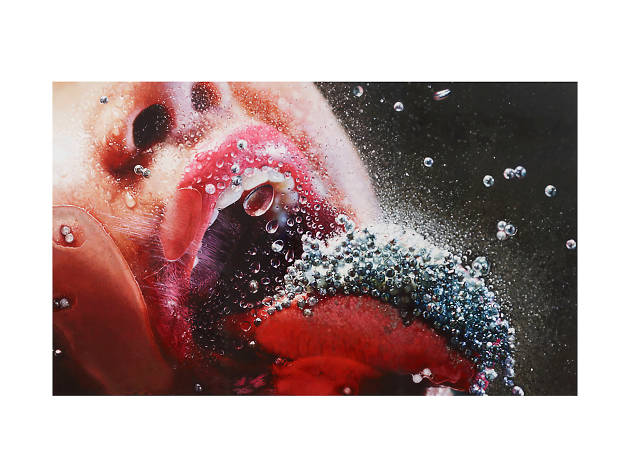 Tom Powel Imaging Inc., collection of Danielle and David Ganek
5. "Marilyn Minter: Pretty/Dirty" at Brooklyn Museum
Demolishing conventions of beauty with garish élan, Minter's work sparkled in this survey spanning 50 years. Starting with Minter's brutal black-and-white photos of her addiction-ravaged mother, the show also rounded up her videos and paintings, cementing her reputation as an artist who finds ugliness in beauty and vice versa.—HH
Ended May 7.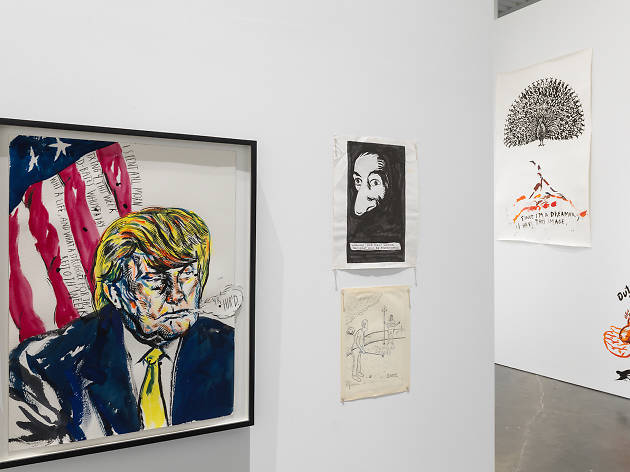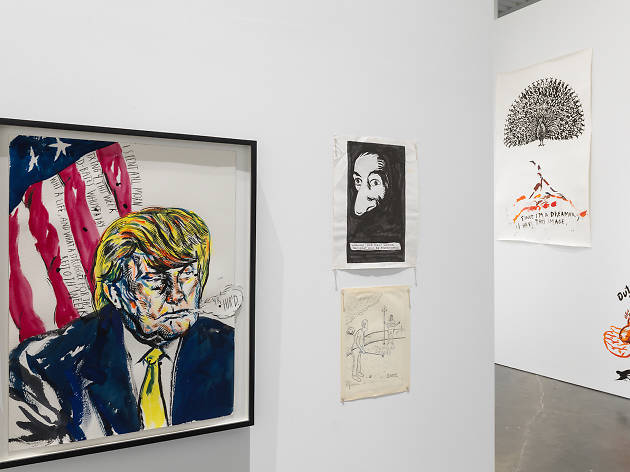 Photograph: Maris Hutchinson/EPW Studio
6. "Raymond Pettibon: A Pen of All Work" at New Museum
Comic books, pulp fiction, film noir and topics from baseball and religion to politics and personal musings are all in the well from which this prolific, self-taught artist draws inspiration for his text-heavy comix-style drawings. This career survey packed to the rafters with work revealed a a crackpot seer, feverishly conjuring visions from his splenetic imagination.—HH
Ended Apr 9.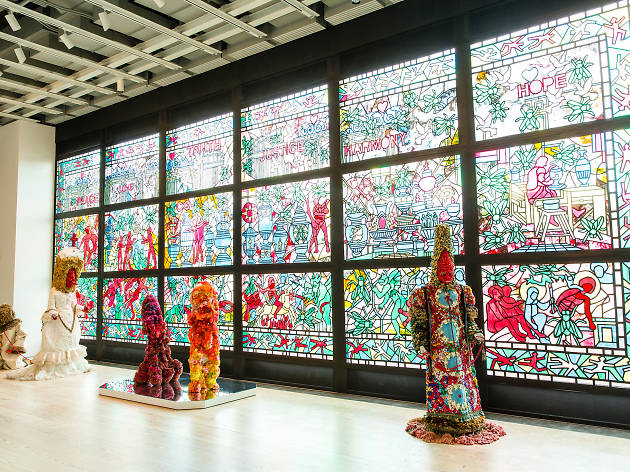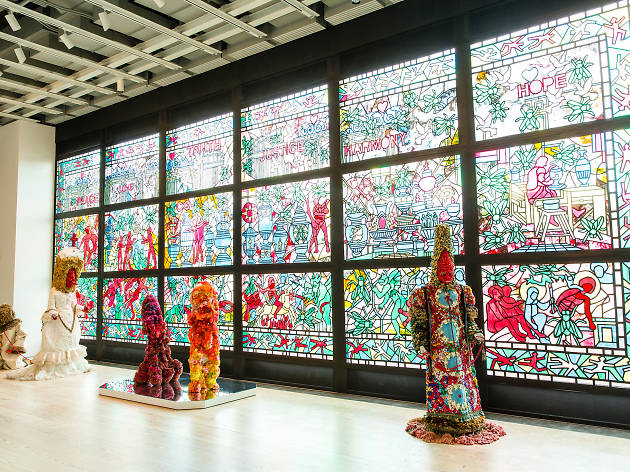 Photograph: Matthew Carasella, collection of the artist, courtesy Company Gallery, New York
7. 2017 Whitney Biennial at Whitney Museum of American Art
This year's edition is notable for being the first in the Whitney's meat-packing district home and also for being a relatively intimate affair, with fewer artists than in Biennales pasts. As it turns out, less was definitely more in this case.—HH
Ended June 11.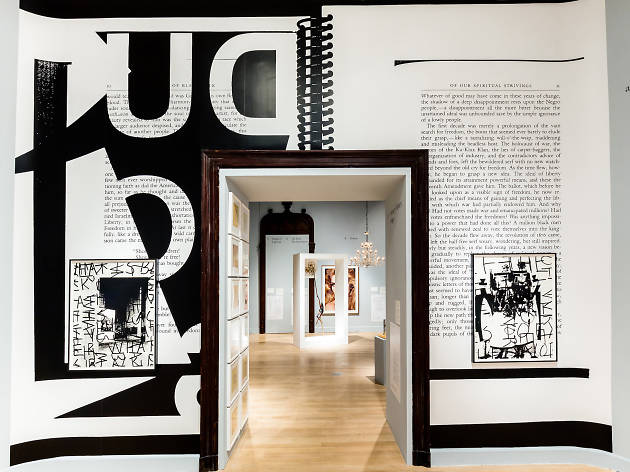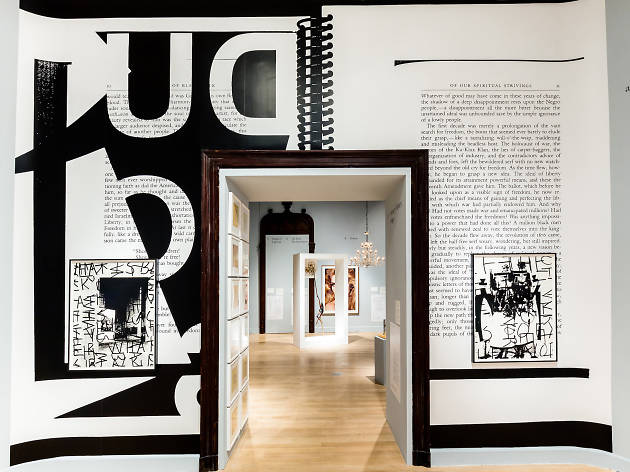 Photograph: Will Ragozzino/SocialShutterbug.com
8. "The Arcades: Contemporary Art and Walter Benjamin" at Jewish Museum
Evoking The Arcades Project, the unfinished opus by leftist German cultural critic Walter Benjamin, this selection of contemporary art never ran off the rails to become academic, pretentious or dull. The show was like a good book: It took time and a lot of reading, but the experience proved entrancing.—JRW
Ended Aug 6.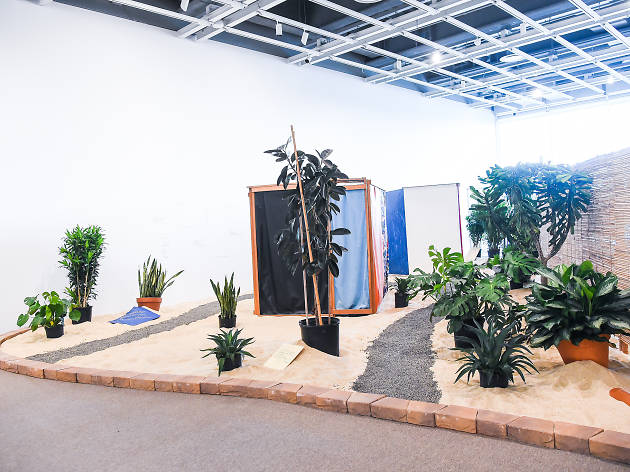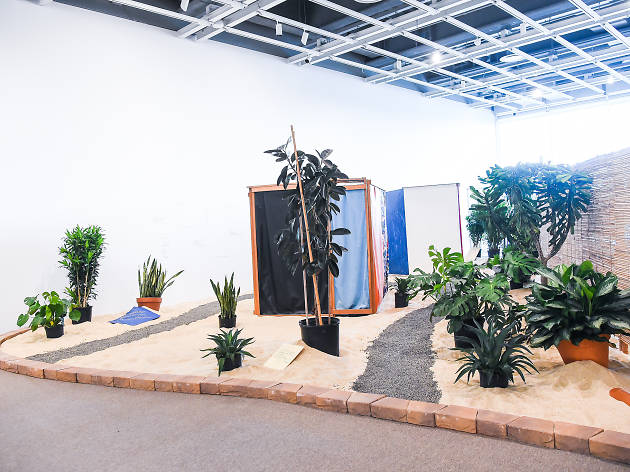 Photograph: Matt Casarella
9. "Hélio Oiticica: To Organize Delirium" at Whitney Museum of American Art
Though museums seldom encourage substance abuse, the Whitney's terrific retrospective of Brazilian artist Hélio Oiticica (1937–1980) came close. Devoting much of its real estate to the space-filling, immersive installations that are his most impressive achievements, the show also examined his sojourn in '70s New York, where he threw himself into the gay underground and disco-era culture and produced work in which he obsessed over sex, drugs and rock & roll.—JRW
Ended Oct 1.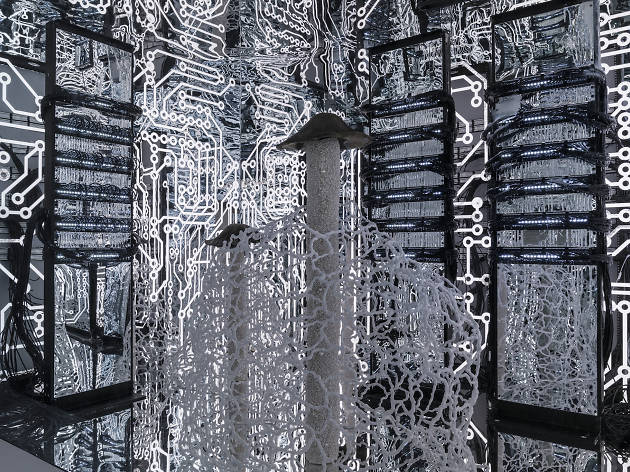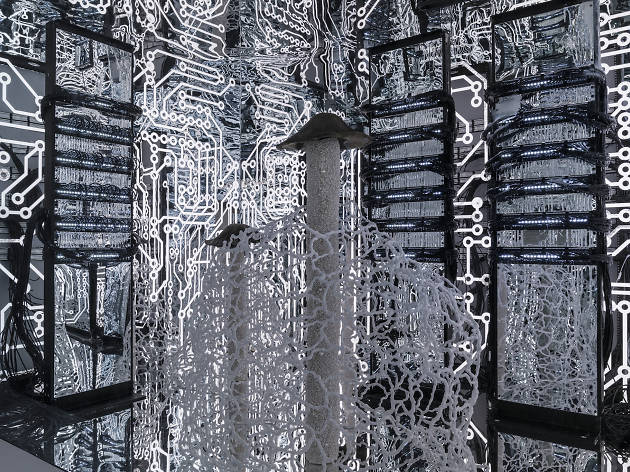 Photograph: David Heald, © Solomon R. Guggenheim Foundation, courtesy the artist and 47 Canal, New York
10. "The Hugo Boss Prize 2016: Anicka Yi, Life Is Cheap" at the Solomon R. Guggenheim Museum
A focus on fragrance literally wafted through this show marking Yi as the recipient of the Guggenheim Museum's annual Hugo Boss Prize. Wrapping her art in an aura of clinical chic, Yi plumbed the way society favors the ocular over the olfactory, casting sensory preference as gendered privilege. Even in the realm of the senses, we cannot escape sexual politics.—HH
Ended July 5.
Want to see the New Yorkers of the year?
With all of the "Is 2017 over yet?" social-media posts, it's easy to forget just how amazing New Yorkers have been over the past 12 months. So we're taking some time to toast just a few of them—everyone from trailblazing late-night TV hosts Desus and Mero and alt-cabaret dynamo Bridget Everett to cocktail revolutionary Mikah Melton and one of our favorite NYC drag queens, Sasha Velour. For more New York awesomeness, check out the our city-focused roundup of the best of 2017 and the 101 best things to do in NYC. Desus and Mero Ashley C. Ford Bridget Everett Sasha Velour Audrey Gelman and Lauren Kassan Rafael Espinal Photograph: Tawni Bannister ↑ Illustrious TV Hosts Desus and Mero Desus and Mero can't turn it off. Over the course of their conversation with Time Out New York, the hosts of Viceland's late-night show (Daniel Baker, a.k.a. Desus Nice, and Joel Martinez, a.k.a. the Kid Mero) tackle only a handful of questions, inevitably stretching each answer into an improvised routine often miles away from where they started. Discussions of being recognized on the street lead to the topic of Barack Obama (a fan of the Bronx-born and -bred comedy duo), then pivots to trying to nab Vladimir Putin as a guest. "I'd be like, 'Why'd you hack our election?' " says Desus. Mero chimes in, as Putin: "Come on, my nigga. Ah, you mad? You want to bomb the Ukraine?" Back to Desus for the layup: "That's his rainbow: 'I'm sorry, America.