Heads up! We're working hard to be accurate – but these are unusual times, so please always check before heading out.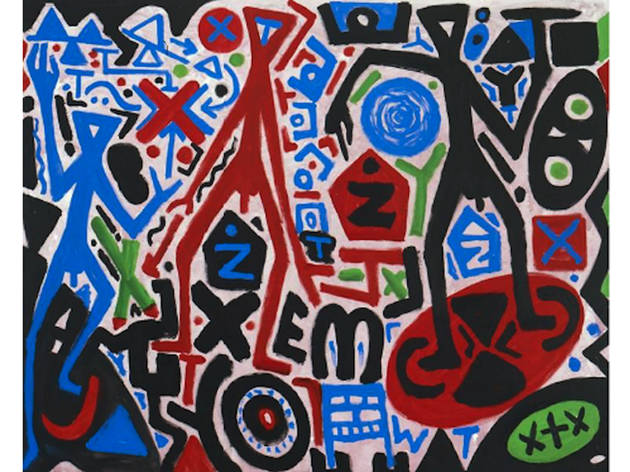 1/10
Photograph: Courtesy Michael Werner Gallery
"A.R. Penck: New Paintings" Michael Werner, through Mar 9One of the leading lights of Germany's postwar painting boom, Penck is known for his glyphlike figurative compositions, which seem to speak in a kind of totemic shorthand that's as universal as it is private. This is his first show of new paintings in New York in four years.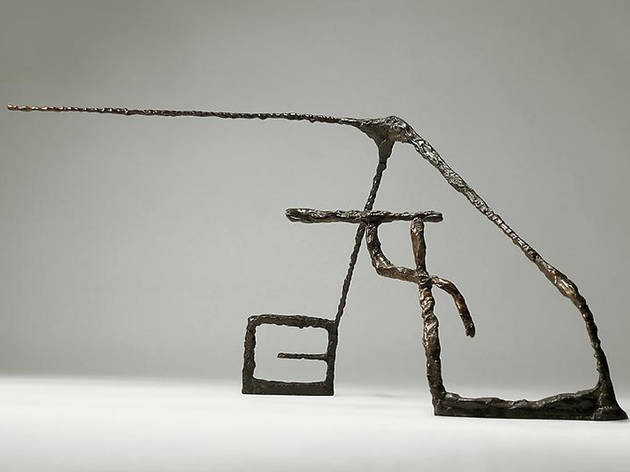 2/10
Photograph: Courtesy James Cohan gallery
Wang Xieda, "Subject Verb Object"James Cohan Gallery, through Feb 9Allusions to calligraphy abound in the sculptures of this Chinese artist, who uses cast bronze and paper pulp to create his objects. The results bring to mind a combination of Calder, Giacometti and David Smith.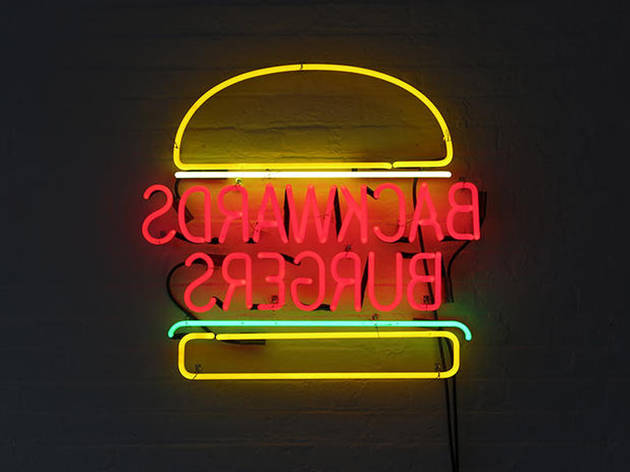 3/10
Photograph: Courtesy Anton Kern Gallery
David Shrigley, "Signs"Anton Kern Gallery, through Feb 16The Glaswegian artist and author is known for his text-based artworks, and here he presents a series of scrolls, banners, bronze plaques and neon signs as a kind of meditation on semiotics. The presence of a large black gong provides a sculptural punctuation mark.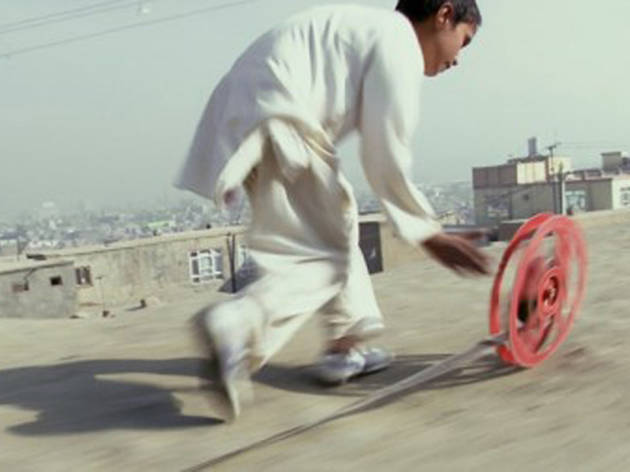 4/10
Photograph: Courtesy David Zwinrer
Francis Alÿs, "REEL-UNREEL"David Zwirner, through Feb 9The centerpiece of this show is a film shot in Kabul, Afghanistan, which depicts children rolling reels of film down a hill as if they're playing a traditional street game involving hoops. A boy in the lead unwinds one reel, while another follows with a take-up, transforming the pair of urchins into a human projector.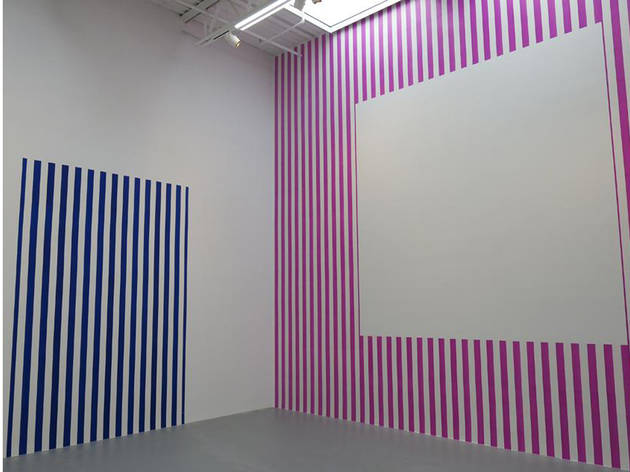 5/10
Photograph: Courtesy Friedrich Petzel Gallery
Daniel BurenBortolami + Friedrich Petzel Gallery, through Feb 16The venerable French Conceptualist, known for his site-specific wallpaper installations featuring alternating stripes of color and white, is feted by a two-gallery show at Bortolami and Petzel Gallery. The former will present new works, while the latter hosts a four-decade survey of the artist's historical works.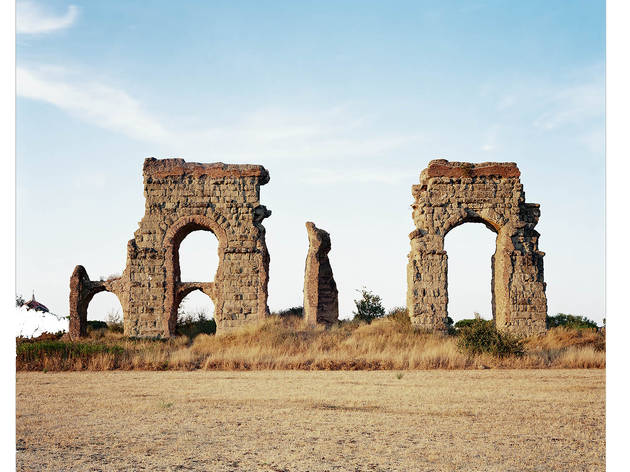 6/10
Photograph: Courtesy Sonnabend Gallery
Lawrence Beck, "Italian Pictures"Sonnabend, through Feb 9 Roman aqueducts, in all their antique splendor, are the main subjects in the artist's latest series of serene color photographs.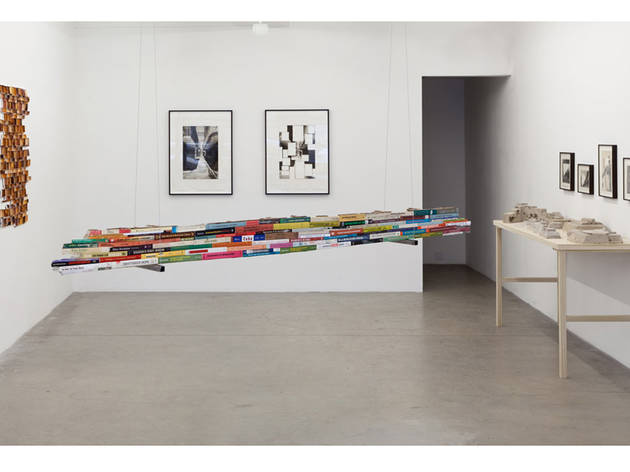 7/10
Photograph: Courtesy Eleven Rivington
Ishmael Randall Weeks, "Quion"Eleven Rivington, through Feb 10Broadly speaking, the work of this Peruvian artist—which encompasses sculpture, collage, drawing, film and installation, and often utilizes found objects and materials—concerns itself with the interaction of built and natural environments, and delves into such associated topics as urbanization, transportation networks, immigration patterns and topography. This is his second solo show with the gallery.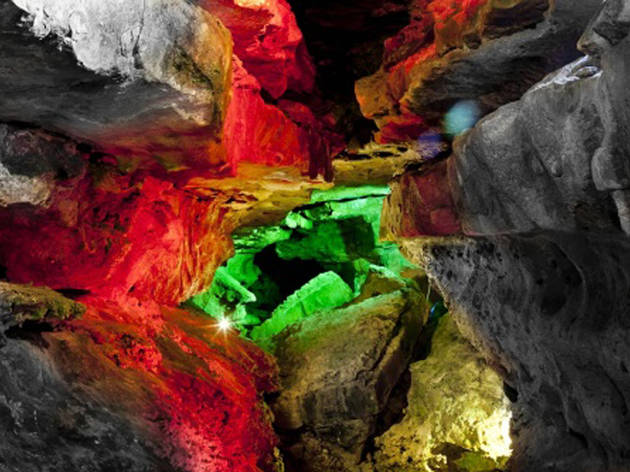 8/10
Photograph: Courtesy Klaus von Nichtssagend Gallery
Barry Stone, "Many Worlds if Any" Klaus von Nichtssagend, through Feb 10Stone manipulates his digital photos of landscape elements by hacking into the image file code, and rewriting it to introduce visual artifacts and other effects to the pictures in a kind of meta version of Photoshop.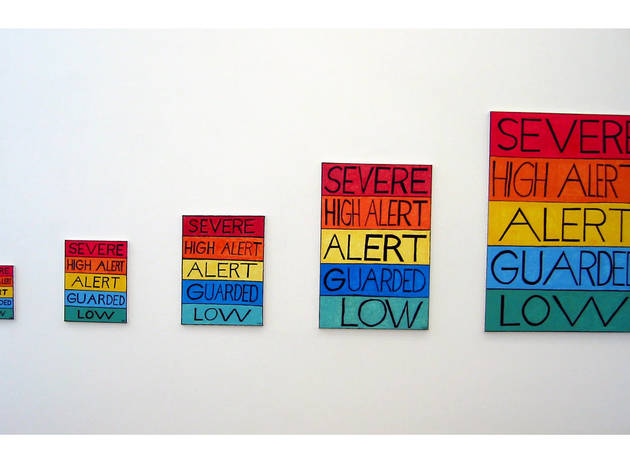 9/10
Photograph: Courtesy Gavin Brown's Enterprise
Christopher KnowlesGavin Brown's Enterprise, through Feb 23Knowles, who is autistic, is especially known for his typewriter drawings, which he began exhibiting in the mid-1970s, and for his collaboration with composer Robert Wilson. This is his second one-person show at GBE.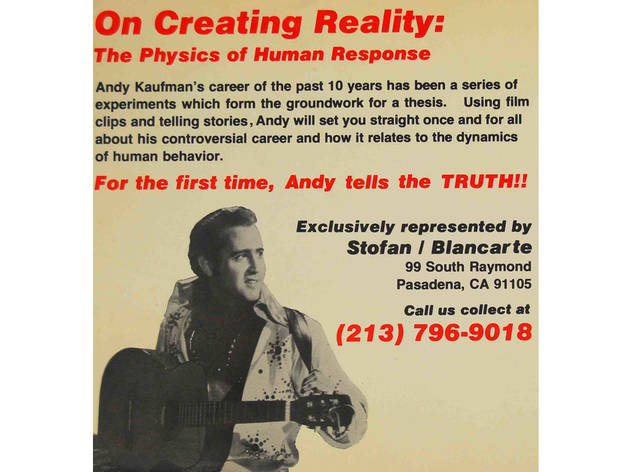 10/10
Photograph: Courtesy the Estate of Andy Kaufman
"On Creating Reality, by Andy Kaufman"Maccarone, through Feb 16The legendary comic genius who pushed the boundaries between real life and his act and between comedy and performance art is remembered in this exhibition of ephemera—photographs, correspondence, stage notations, scripts, props and costumes—related to his career.
Ten just opened gallery shows you should see
Check out these top exhibitions.