Heads up! We're working hard to be accurate – but these are unusual times, so please always check before heading out.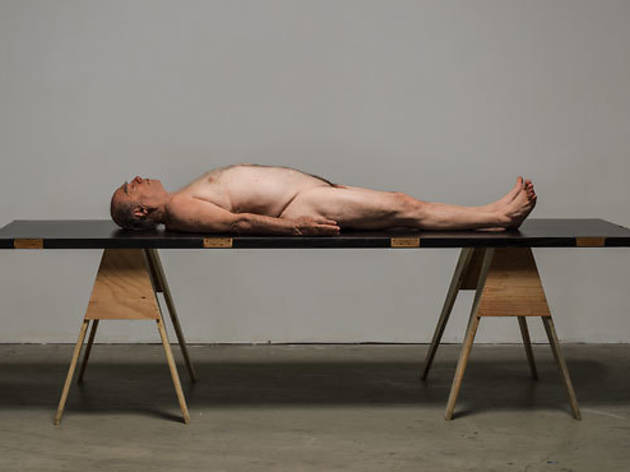 1/10
Photograph: Fredrik Nilsen
Paul McCarthy at Hauser & Wirth New York, May 10–June 1A wave of McCarthyism is sweeping over the New York art world this spring, beginning with concurrent uptown and down exhibitions (at both Hauser & Wirth locations) of mostly recent works by the original bad boy of abject art. The townhouse at 69th Street hosts an uncannily realistic life cast of the artist as a naked corpse laid out on a table, along with a vintage Minimalist work dated 1968. Downtown, a new batch of McCarthy's deliciously perverse Snow White and the Seven Dwarfs sculptures—carved out of black walnut—takes up H&W's cavernous Chelsea space.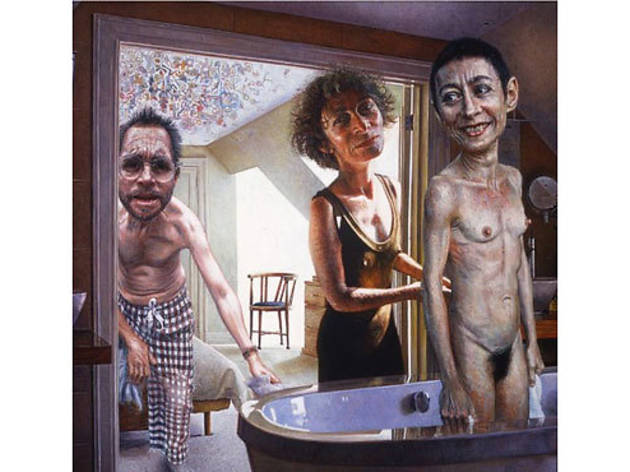 2/10
"Mark Greenwold: Murdering the World, Paintings and Drawings 2007-2013" at Sperone Westwater, May 10–June 28Greenwold's dense, surreal compositions are marked by distorted bodily proportions and vaguely unsettling interactions (often sexual) between characters based on his friends and associates, including exes. This show rounds up seven years of his output.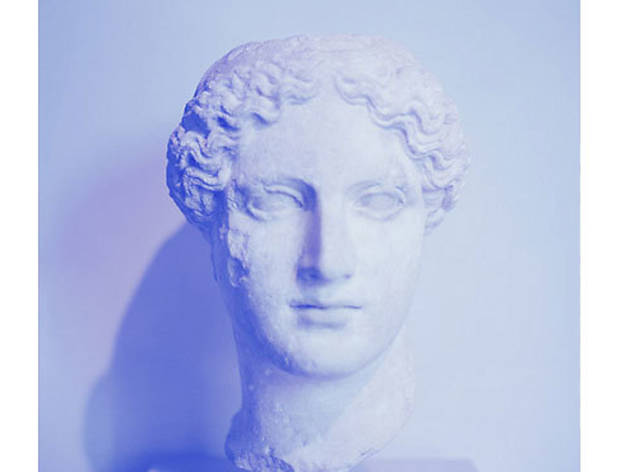 3/10
Sara Vanderbeek at Metro Pictures, through June 8In Vanderbeek's debut with the gallery, sheets of colored Plexiglas cover a series of large-scale black-and-white photographs depicting a Roman marble or bronze of a female subject. These are paired with a group of abstract rectilinear modules.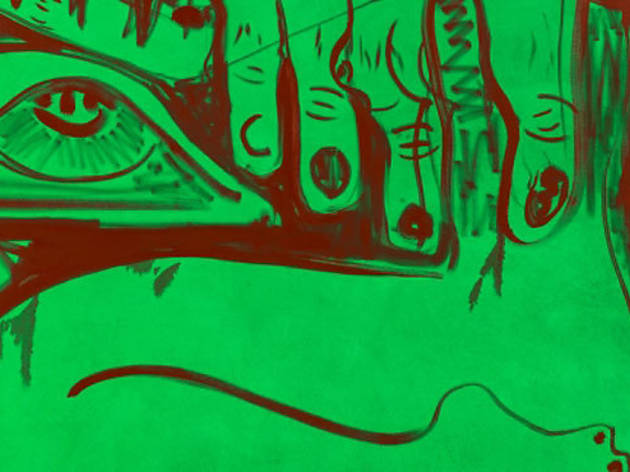 4/10
Photograph: Salon 94
Amy Bessone, "In the Green Room" at Salon 94 Bowery, May 7–June 15Modernist riffs on the female figure serve as the source material for this L.A. artist. In several of the paintings, the titular color acts as soothing background for sinuous outlines of eyes, thighs, legs, breast and feet.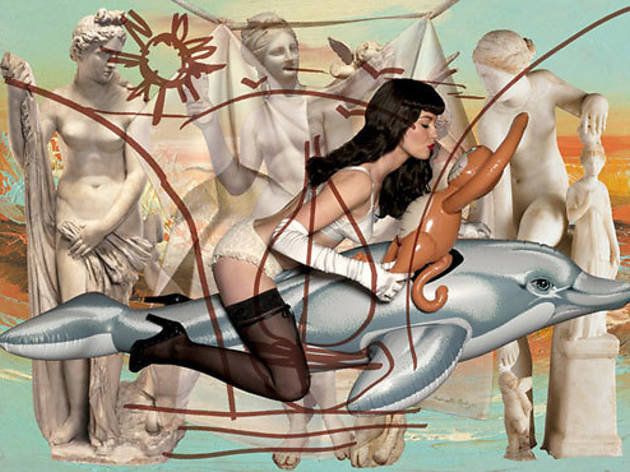 5/10
Photograph: © Jeff Koons; courtesy Gagosian Gallery
Jeff Koons at Gagosian Gallery (555 W 24th St) + David Zwirner (533 W19th St), May 9–June 29Rival megadealers Larry Gagosian and David Zwirner are sharing the wealth with concurrent shows of new works by Jeff Koons, whose pieces have fetched as much as $33.6 million at auction.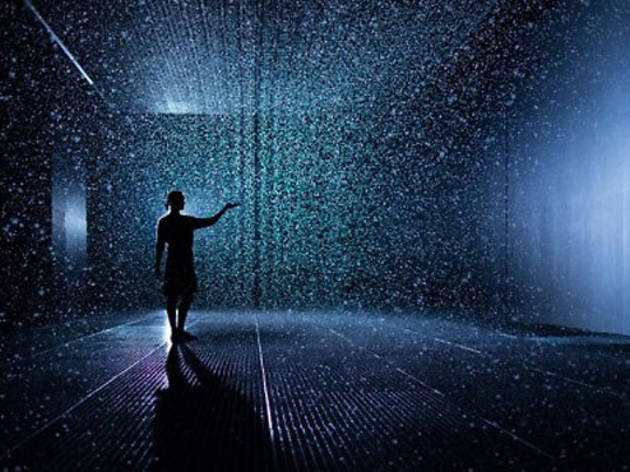 6/10
Photograph: Courtesy Random International
Random International, Rain Room at Museum of Modern Art, May 12–July 28As part of "EXPO 1: New York" at MoMA PS1, MoMA's midtown branch offers what is essentially an indoor rain shower by archi-visionaries Random International. The piece turns on and off depending on the presence of viewers, and is sure to be the feel-good museum hit of summer.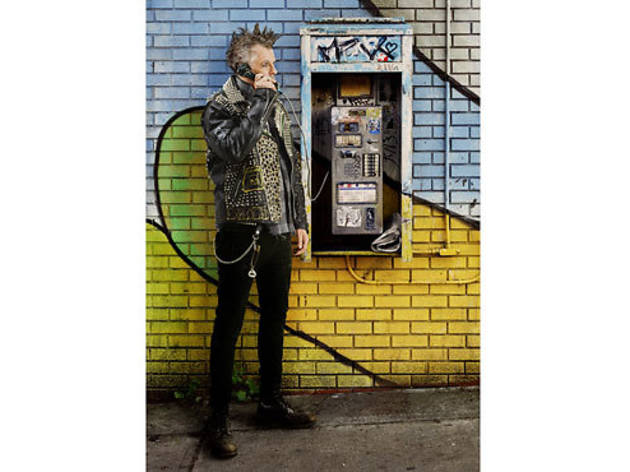 7/10
Photograph: Courtesy 303 Gallery
Rodney Graham at 303 Gallery, through June 29The gallery opens in its new location with photographic self-portraits by the Vancouver artist, in which he takes on various guises—including some based on figures from famous paintings such as Thomas Eakins's The Champion Single Sculls (Max Schmitt in a Single Scull).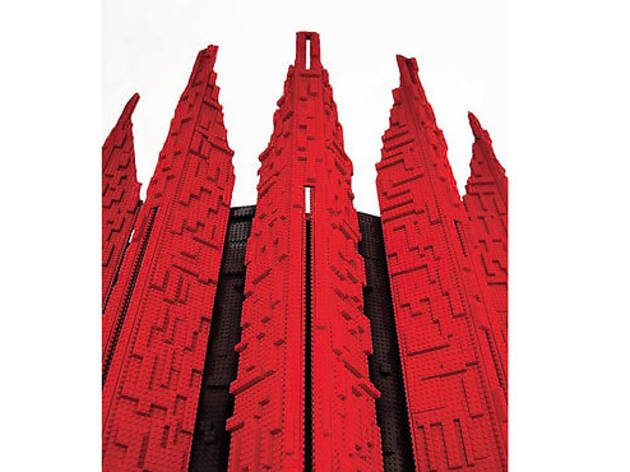 8/10
Photograph: Sean Kelly Gallery
Los Carpinteros, "Irreversible" at Sean Kelly Gallery, May 11–June 22The Cuban art collective, whose work deals with the legacy of socialist regimes both past and present, returns with new sculptures and its first-ever video. Look for the Lego-block replicas of Cold War monuments from the former Yugoslavia and Soviet Union.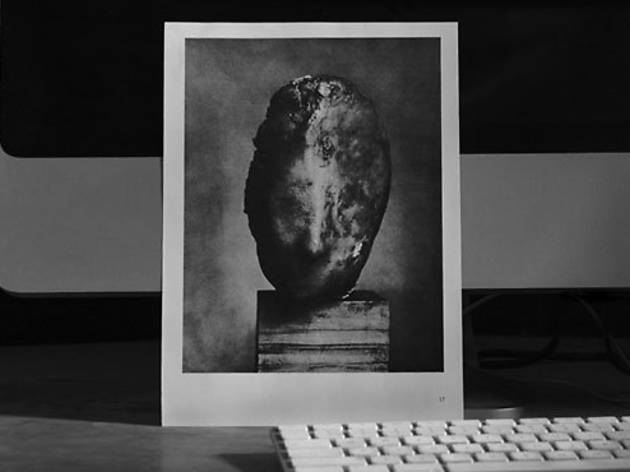 9/10
Photograph: Courtesy Lisa Cooley
Erin Shirreff, "Day Is Long" at Lisa Cooley, through June 16Shirreff's explores photography and sculpture in a way that underscores the tricks perception plays on us as we try to make sense of form.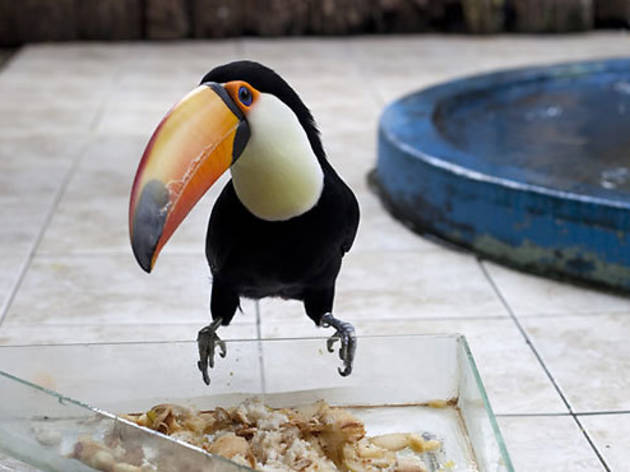 10/10
Photograph: Courtesy Andrea Rosen Gallery
Wolfgang Tillmans, From "Neue Welt" at Andrea Rosen Gallery (525 W 24th St), through June 8Tillman's photographs have the uncanny ability to make everyday, random subjects seem wondrously alive, as if one were seeing them for the very first time.
New must-see exhibitions
Check out these spring shows.