Heads up! We're working hard to be accurate – but these are unusual times, so please always check before heading out.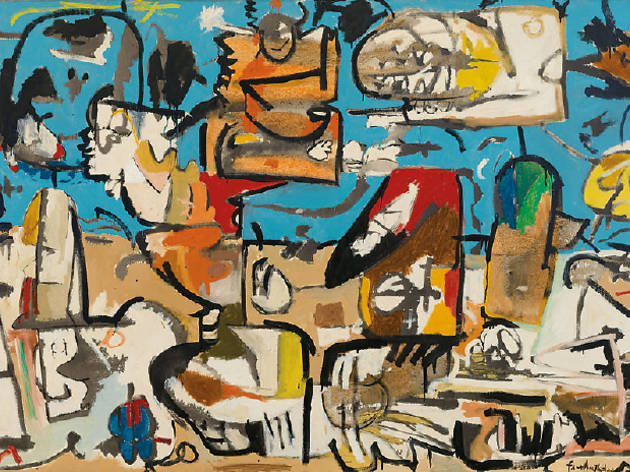 1/10
Photograph: © 2013 Estate of Helen Frankenthaler/Artists Rights Society (ARS)
"Painted on 21st Street: Helen Frankenthaler from 1950 to 1959" at Gagosian Gallery (522 W 21st St), Through Apr 13Frankenthaler (1928–2011) was a rare female presence in the otherwise male-dominated New York School of the 1950s, adding a fluid coloristic touch to Abstract Expressionist aesthetics. John Elderfield, chief curator emeritus of painting and sculpture at the Museum of Modern Art, brings his sure organizational hand to this museum-quality survey of Frankenthaler's work, the first of its kind in New York in 50 years.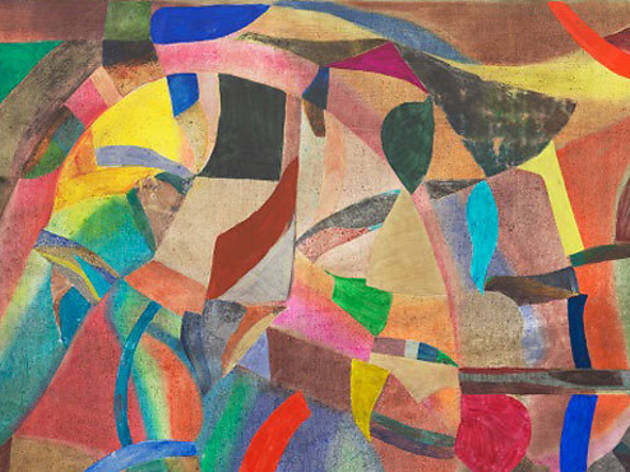 2/10
Photograph: Courtesy Wallspace
Scott Olson at Wallspace, through May 4Like many young painters today, Olson plows the fertile soil of Early Modern abstraction for his small and moderately scaled canvases, which echo the work of Synchronist artists such as Morgan Russell and Stanton MacDonald-Wright. This resemblance, however, is merely a conveyance for Olson's true obsession, which involves building up and sanding down successive layers of oil paint, wax and marble dust to achieve a surface effect that is both colorful and restrained.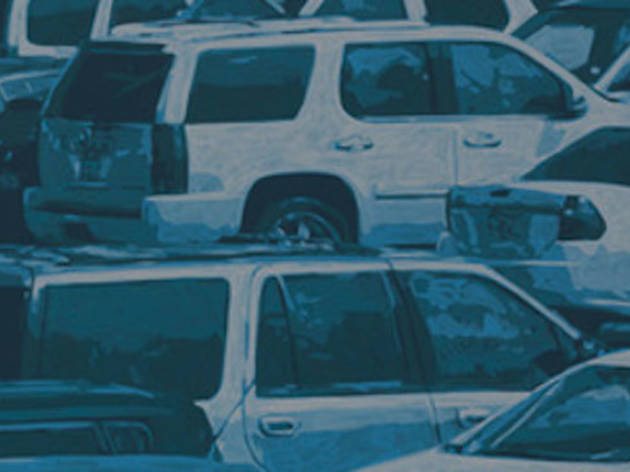 3/10
Photograph: Courtesy Paula Cooper Gallery
Wayne Gonzales at Paula Cooper Gallery (543 W 26th St), through Apr 27Photo-based paintings of parking lots crowded with cars are the featured items in the artist's first solo show in New York since 2009.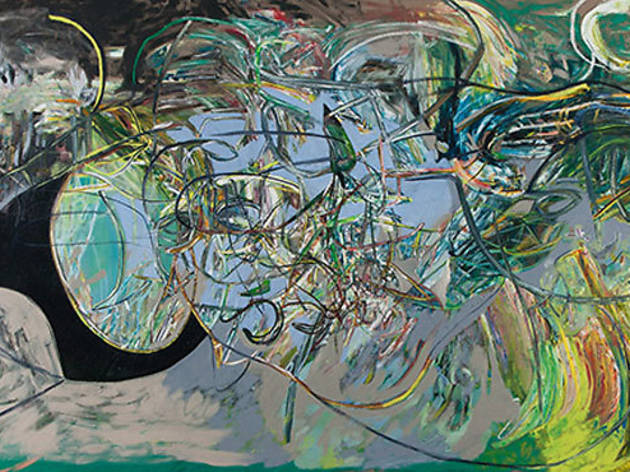 4/10
Photograph: Courtesy Andrea Rosen Gallery
Elliott Hundley at Andrea Rosen Gallery (525 W. 24th St), through Apr 27The work of this L.A. painter swings for the fences with vivid, energetic skeins of pigment piled onto thick surfaces of collaged materials. It's restless stuff, suggesting Roberto Matta or maybe Motherwell filtered through the affichistes. There is plenty of peekaboo action throughout, with cutout figures and hints of recognizable imagery appearing or disappearing within the more generalized compositional scrum.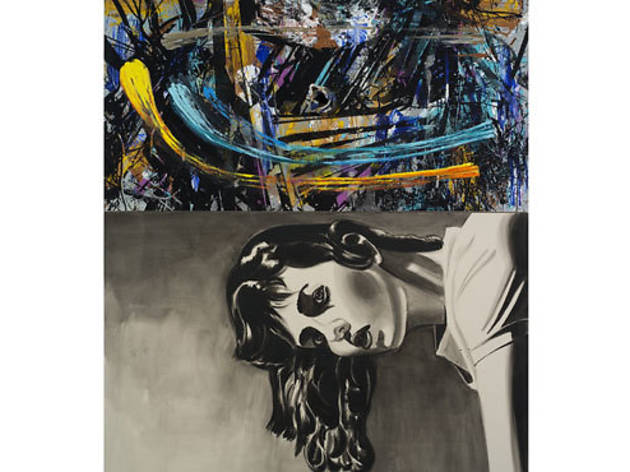 5/10
Photograph: © David Salle / VAGA
"Meshes of the Afternoon" at Sean Kelly Gallery, through May 4This painting exhibition takes its title from Maya Deren's 1943 masterpiece of avant-garde cinema, and like the film itself (which plays on a flatscreen at the entrance), the works offer varying hints of narrative through otherwise disconnected elements. Cecily Brown, Kaye Donachie, Lars Elling, Sam Falls, Valérie Favre, Pawel Ksiazek, David Salle (pictured), Lu Song and Thomas Zipp are the featured artists.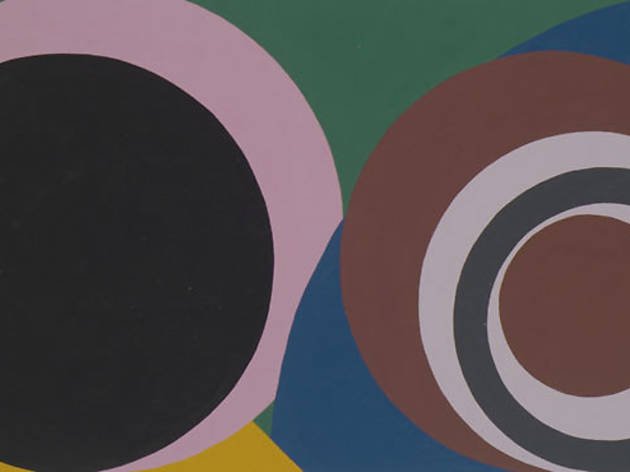 6/10
Photograph: Courtesy Postmasters
David Diao, "TMI" at Postmasters, through Apr 27The final show at Postmasters' Chelsea location features a 22-year survey of work by this veteran painter, who's been part of the gallery's stable since it opened in 1985 on the East Village gallery scene. Diao's compositions, which mix graphics and Minimalism and sometimes venture into elegant abstraction, often wryly and ruefully comment on the vicissitudes of art history, as well as the artist's own struggle of trying to find his place in it.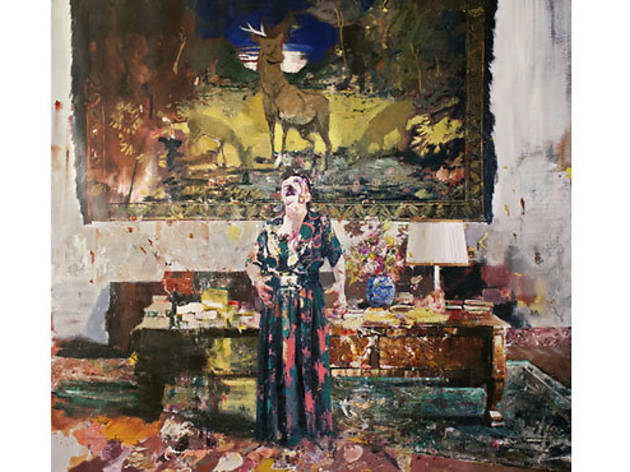 7/10
Photograph: Courtesy Pace Gallery
"Adrian Ghenie: New Paintings" at Pace Gallery (534 W 25th St), through May 4Traces of Anselm Kiefer and Francis Bacon can be found in the work of Romanian painter Adrian Ghenie, whose combinations of abstract flourishes with historically sourced figurative elements are suffused with dark undercurrents of political violence.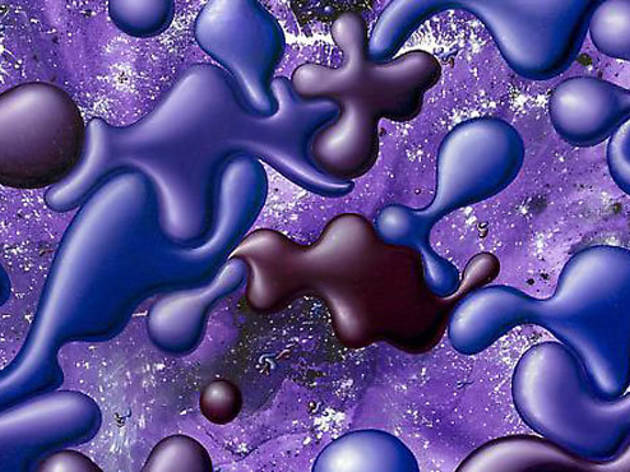 8/10
Photograph: Courtesy Paul Kasmin Gallery
Kenny Scharf, "Kolors" at Paul Kasmin Gallery (515 W 27th St), through May 4Chroma is key in these latest paintings by the graffiti-pop funkmeister, who offers a rainbow riot of canvases, created with his patented blending of Hanna-Barbera and Salvador Dalí.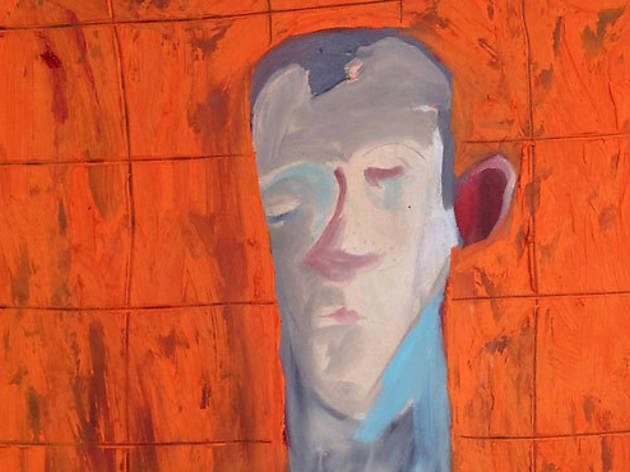 9/10
Photograph: Courtesy Eleven Rivington
Volker Hueller at Eleven Rivington, through Apr 27The German artist's stylistic brew of Expressionism, Surrealism and Cubism is given a large, stiff dash of 21st-century anxiety in his lastest tshow, which includes paintings as part of the offerings.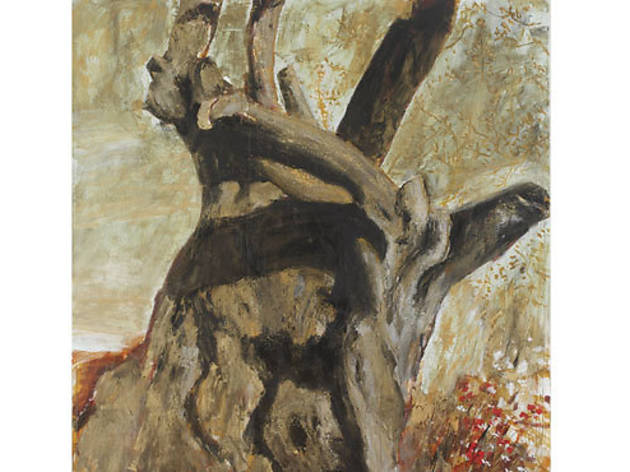 10/10
Photograph: Courtesy Sperone Westwater
Nabil Nahas at Sperone Westwater, through May 4Nahas, who was born in Beirut and received an M.F.A. in painting from Yale, ranges over several styles in his canvases—from dense abstractions, featuring overlapping biomorphic forms and looping outlines that suggest the efflorescence of organisms under a microscope, to stolid representations of ancient cedar and olive trees in his ancestral homeland. These disparate works are united by Nahas's emphasis on tactility and color.
Ten painting exhibitions you should see
Put these shows on your list of must-see art.