Heads up! We're working hard to be accurate – but these are unusual times, so please always check before heading out.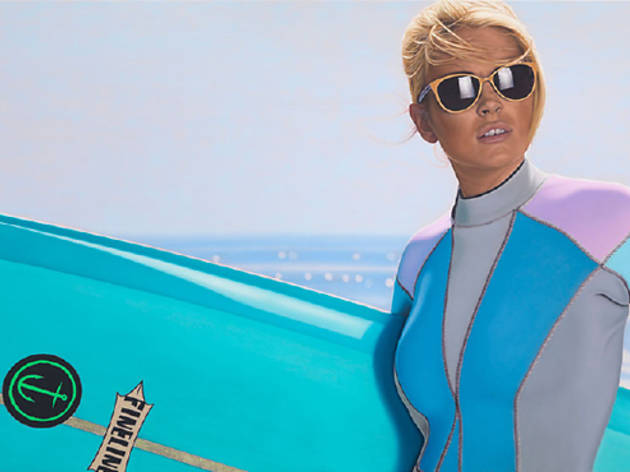 1/10
Photograph: Courtesy Gagosian Gallery
Richard Phillips, First Point, 2012Richard PhillipsGagosian Gallery, through Oct 20In his latest show, Richard Phillips has graduated from appropriating imagery of models and actresses for his paintings to producing his own films, starring such luminaries as Lindsay Lohan and Sasha Grey, then using stills from them.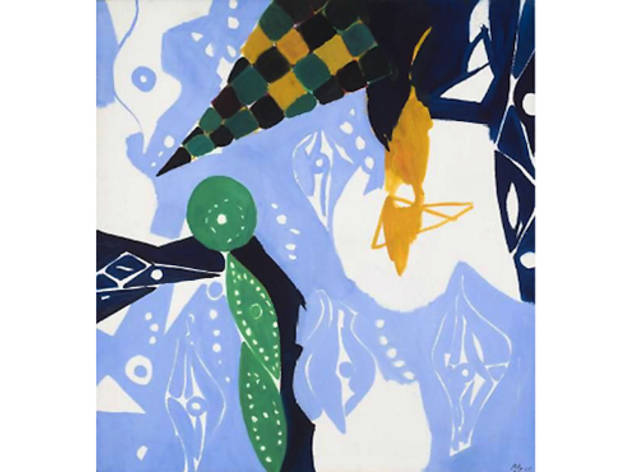 2/10
Photograph: Courtesy Michael Werner
Ernst Wilhelm Nay, Blue Diaphan, 1965Ernst Wilhelm NayMichael Werner, through Oct 27 + Mary Boone Gallery (57th Street area + Chelsea locations), through Oct 6This three-gallery survey at Michael Werner's and Mary Boone's spaces, both uptown and down, focuses on German postwar abstractionist Ernst Wilhelm Nay (1902–1968). As a young artist, he was influenced by the figurative Expressionism of Ernst Ludwig Kirchner, but in the years following World War II, his style evolved into a purely nonobjective one, distinguished by a bold use of color.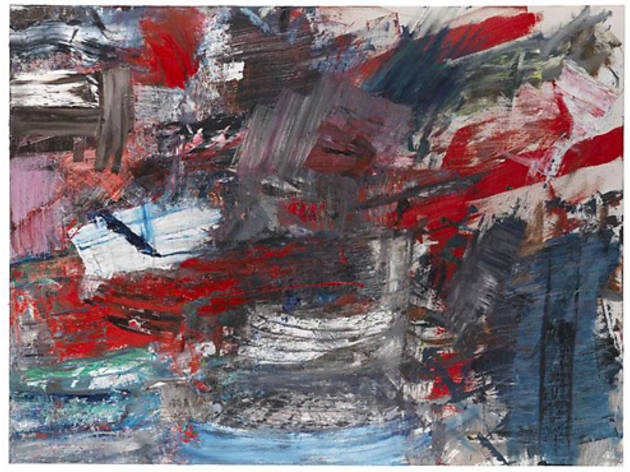 3/10
Photograph: Courtesy Cheim & Read
Louise Fishman, Raft Of The Medusa, 2011 Louise FishmanCheim & Read, through Oct 27Many of Fishman's large gestural abstractions on display here were created during a studio residency in Venice, and the use of blue and piled-up brushstrokes in the compositions reflects the artist's impressions of that storied city.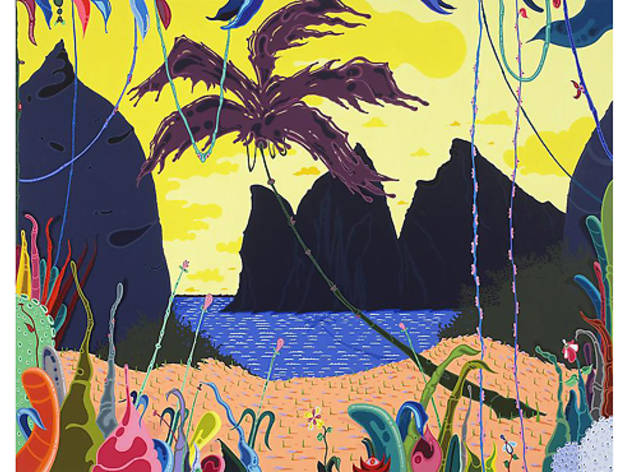 4/10
Photograph: Courtesy Paul Kasmin Gallery
Erik Parker, Out of the Ark, 2012 Erik Parker, "Bye Bye Babylon"Paul Kasmin Gallery, through Oct 13On view are new paintings featuring still lifes, beach scenes and views of impossibly lush foliage, all inspired by the jungle landscapes of the 19th-century self-taught painter Henri Rousseau.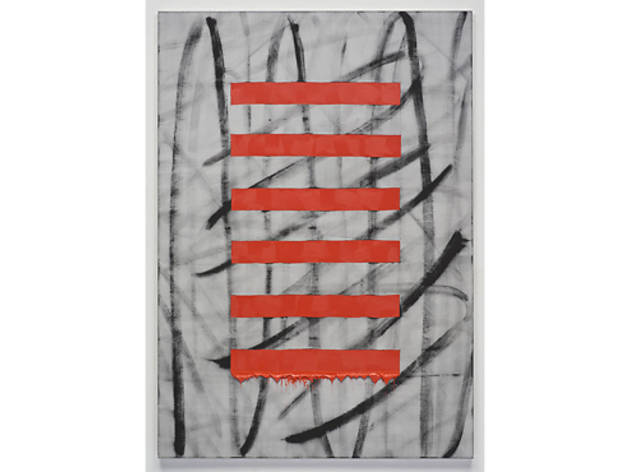 5/10
Photograph: Courtesy Lisa Cooley Gallery
Alex Olson, Weave, 2012 "Alex Olson: Palmist and Editor"Lisa Cooley, through Oct 14Surface, texture and the application of marks—these are some of the issues Olson explores in her abstract paintings, which are as much catalogs as they are compositions.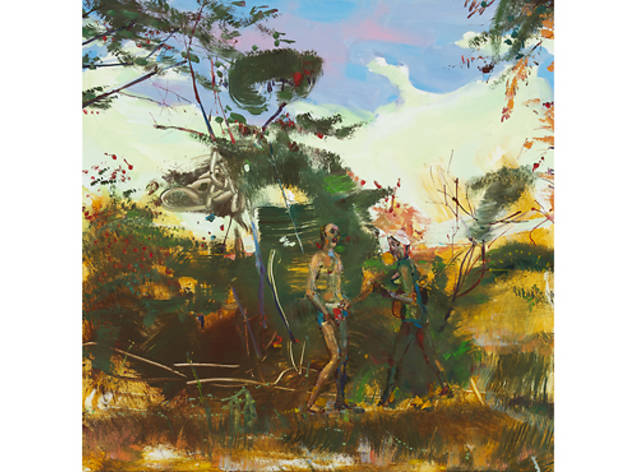 6/10
Photograph: Courtesy Monya Rowe Gallery
Angela Dufresne, Pastoral With Prophet Boy and Lady Jockey Folk Singer, 2012 Angela DuFresne, "Parlors and Pastorals"Monya Rowe Gallery, through Nov 10DuFresne's very painterly, figure-populated landscapes seem to exist somewhere near the unlikely intersection of LeRoy Neiman and Neo Rauch.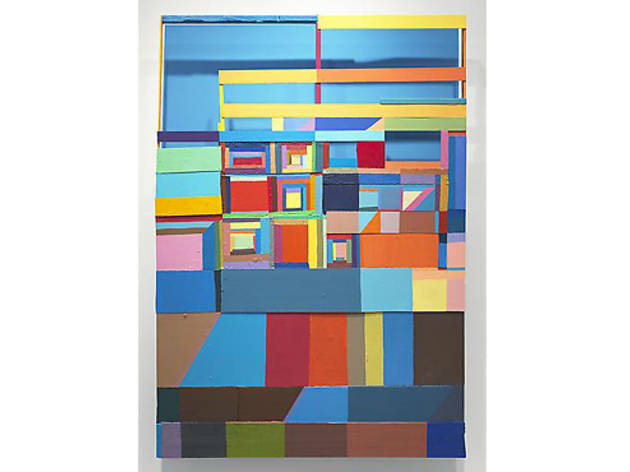 7/10
Photograph: Courtesy Mitchell-Innes & Nash
Chris Johanson, Window Painting #2, 2012 Chris JohansonMitchell-Innes & Nash Gallery, through Oct 20This West Coast artist's brightly colored canvases have moved in recent years from an emphasis on naive-style figuration to a kind of abstraction that, at times, resembles outsider art.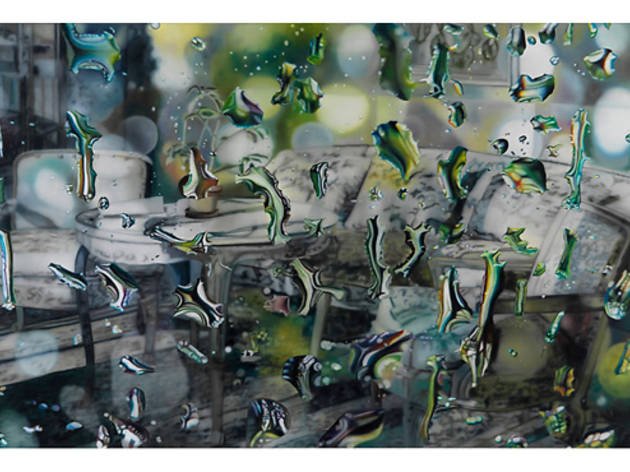 8/10
Photograph: Courtesy Gagosian Gallery
Karin Kneffel, Untitled, 2011 Karin KneffelGagosian Gallery, through Oct 20This German painter creates a kind of photorealism, in which the layering of surface effects threatens to dissolve representation into abstraction.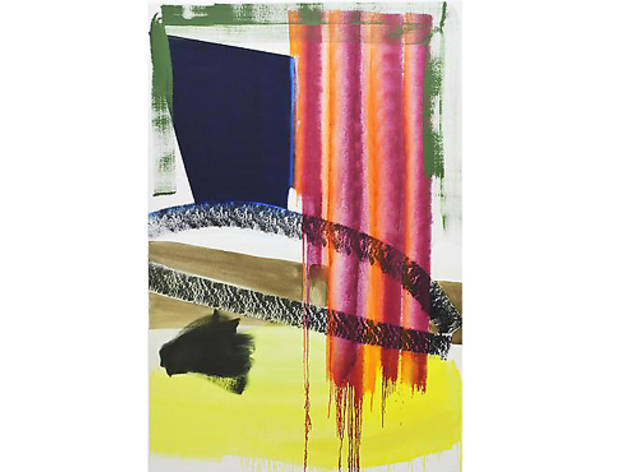 9/10
Photograph: Courtesy D'Amelio Gallery
Monique van Genderen, Untitled, 2012 Monique van GenderenD'Amelio Gallery, through Oct 20This solo show is the first in New York for this L.A. abstractionist whose approach to color, composition and paint-handling is as bold as it is elegant.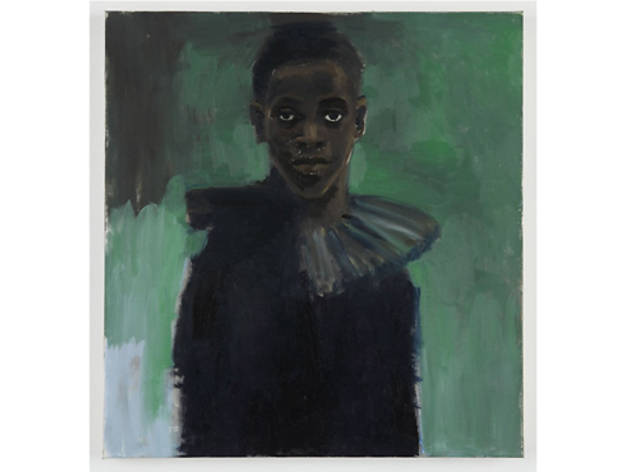 10/10
Photograph: Courtesy Jack Shaiman Gallery
Lynette Yiadom-Boakye, A Passion Like No Other, 2012 Lynette Yiadom-Boakye, "All Manner of Needs"Jack Shainman Gallery, through Oct 13For her second solo show at this gallery, this Afro-British painter who calls London home presents more of her forays into what you might call fictional portraiture. Her images are of subjects who seem closely observed and fully captured by the artist, but who, in fact, are invented out of whole cloth (or more precisely, canvas).
Ten painting shows you should see (SLIDESHOW)
Catch these top exhibitions.