Heads up! We're working hard to be accurate – but these are unusual times, so please always check before heading out.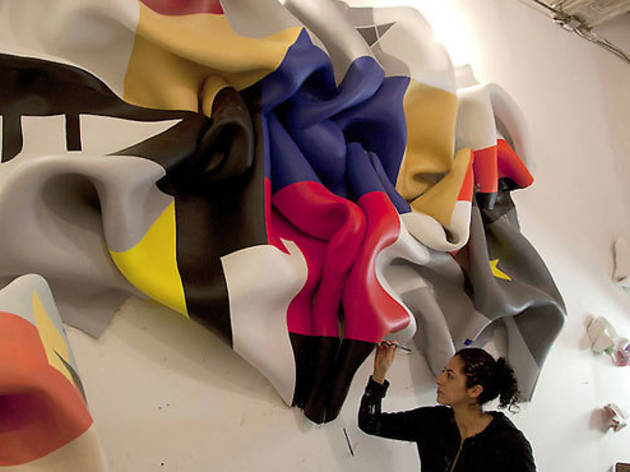 1/10
Photograph: Pierce Jackson
"Raw/Cooked: Marela Zacarias" at the Brooklyn Museum, through Apr 28The latest entry in the Brooklyn Museum series dedicated to emerging young talents presents colorful sculptural wall reliefs inspired by the "Williamsburg Murals," the WPA-era painting cycle that's a highlight of the museum's collection.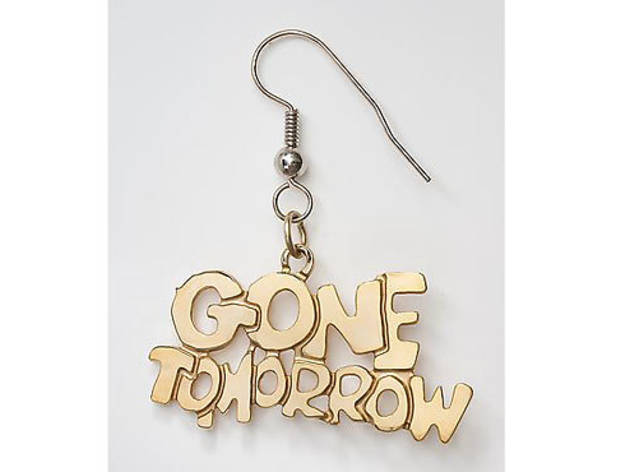 2/10
Photograph: Robert Wedemeyer
Amanda Ross-Ho, "Gone Tomorrow" at Mitchell-Innes & Nash Gallery, through May 18Shredded is the new black in these wall hangings, resembling oversize dresses that have been subjected to various unkind cuts and elisions. A gargantuan gold-plated earring in the shape of letters spelling out the show's title suggests that the theme may have something to do with our current economic malaise.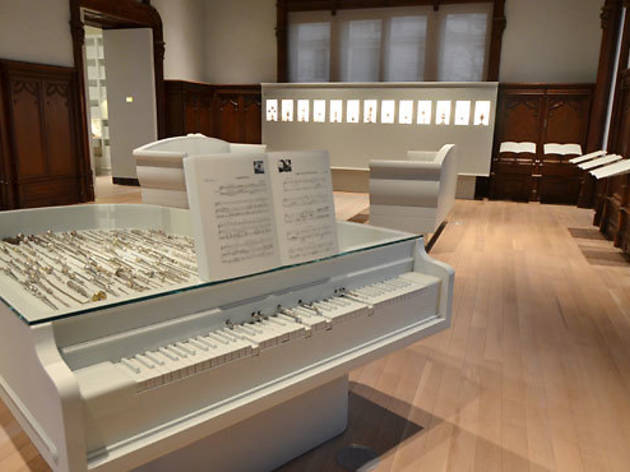 3/10
Photograph: Courtesy The Jewish Museum
"As it were…So to speak: A Museum Collection in Dialogue with Barbara Bloom" at The Jewish Museum, through Aug 4Bloom uses items from the Jewish Museum's collections to create a sort of imaginary Talmudic discourse between historical personages. Einstein and Proust, Duke Ellington and Marilyn Monroe are among the celebrities so engaged within Bloom's conceptual installation.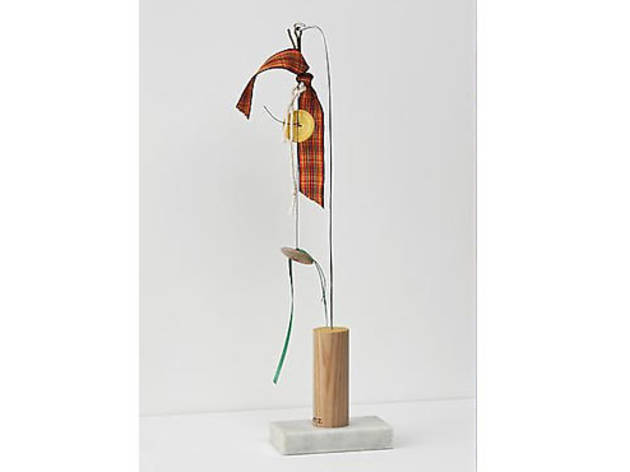 4/10
Photograph: Genevieve Hanson
B. Wurtz at Metro Pictures, through Apr 27Wurtz returns to the scene of his well-received 2011 retrospective with more of his signature offhandedly created sculptures, made out such refuse as old socks, plastic bags, tin cans and even elements of previous works that became broken.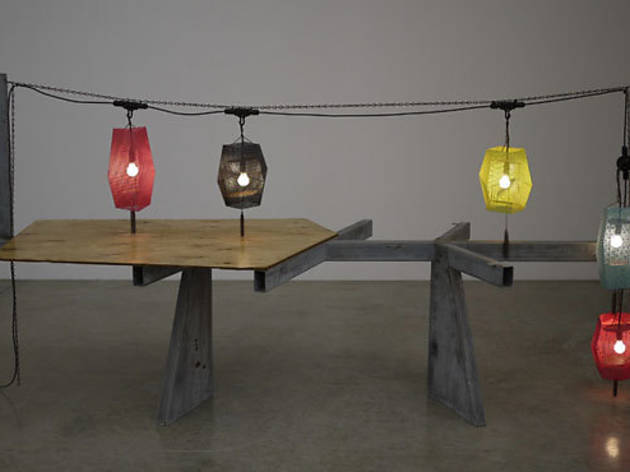 5/10
Photograph: Courtesy Tanya Bonakdar Gallery
Martin Boyce, "It's Over and Over" at Tanya Bonakdar Gallery, through May 25This Glaswegian artist and winner of the 2011 Turner Prize makes evocative sculptures with a smooth midcentury vibe, suggesting a mash-up of Noguchi, Calder and early-career Ellsworth Kelly. The works here include a table-cum-lantern contraption, as well as photos taken aboard an aircraft, which depict a window-shaped patch of sunlight moving across the plane's interior.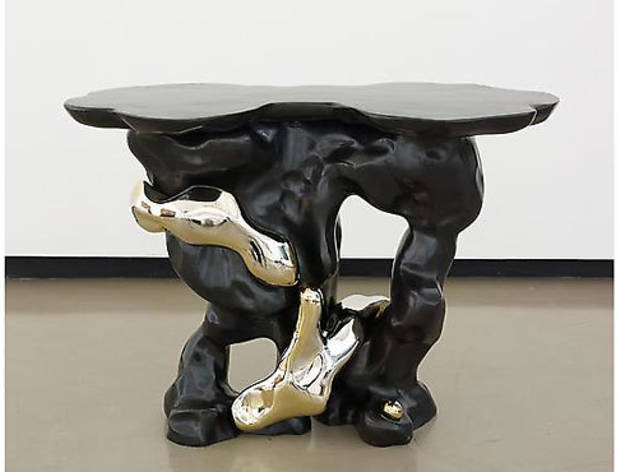 6/10
Photograph: Courtesy Paul Kasmin Gallery
Mattia Bonetti, "Indoor/Outdoor" at Paul Kasmin Gallery, through May 4According to the gallery, Bonetti doesn't create furniture, but rather makes "functional sculpture." Whatever the case, the pieces here—which include surreal table lamps and chairs made of such materials as bronze and gold-plated brass—are certainly luxurious.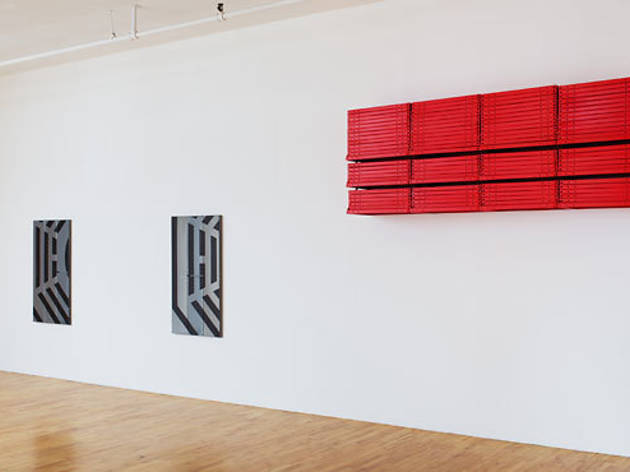 7/10
Photograph: Courtesy Clifton Benevento
Zak Kitnick at Clifton Benevento, through May 25The artist brings an erector-set vibe to Minimalism with sculptures cobbled out of screw-together industrial shelving parts. His latest works are based on a color system associated with feng shui.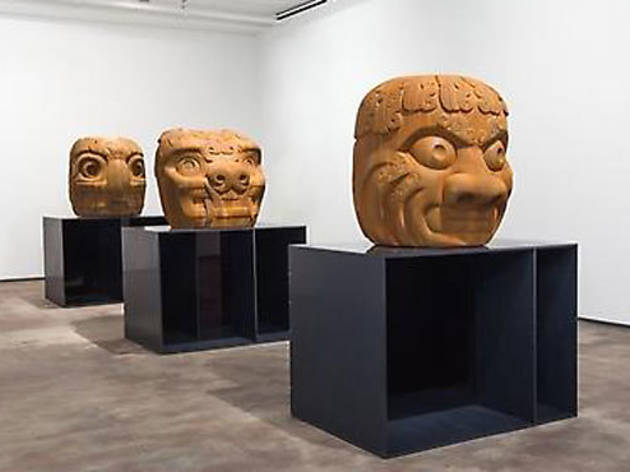 8/10
Photograph: Jason Mandella
Nathan Mabry, "Shapeshifter" at Sean Kelly Gallery, through May 4The L.A. artist raids the art-historical closet of sculptural styles and objects, presenting massive pre-Columbian heads atop facsimiles of Donald Judd boxes, and giant Cubistic hands fashioned out of rusted steel.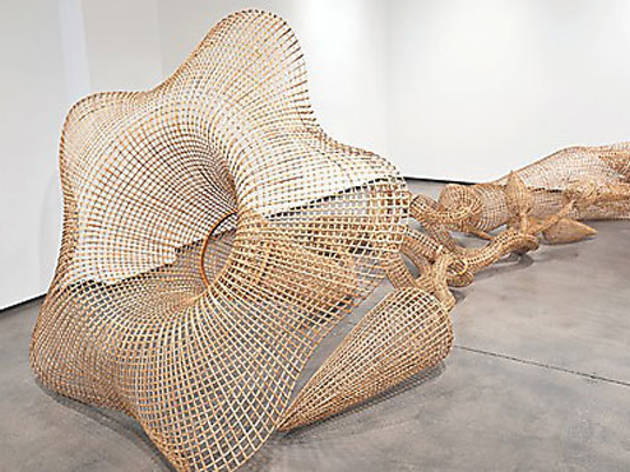 9/10
Photograph: Solomon R. Guggenheim Museum
"Cambodian Rattan: The Sculptures of Sopheap Pich" at The Metropolitan Museum of Art, through June 16Plant life and human anatomy are some of the inspirations for the work of this Cambodian artist, whose open-weave, basketlike sculptures made of rattan often take on sinuous undulating forms that hover between abstraction and representation.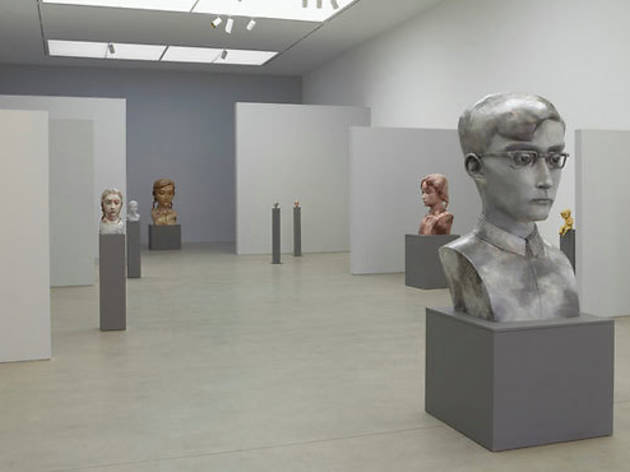 10/10
Photograph: Courtesy Pace Gallery
Zhang Xiaogang at Pace Gallery, through Apr 27The Chinese artist's portraits (done in a style that suggests 1960s Pop Art filtered through Mao's Great Proletarian Cultural Revolution) have always exuded an air that's both funereal and claustrophobic. The works in this two-venue show—which feature the debut of the artist's painted bronze busts—are no exception.
Ten sculpture exhibitions you should see
Put these shows on your list of must-see art.