Heads up! We're working hard to be accurate – but these are unusual times, so please always check before heading out.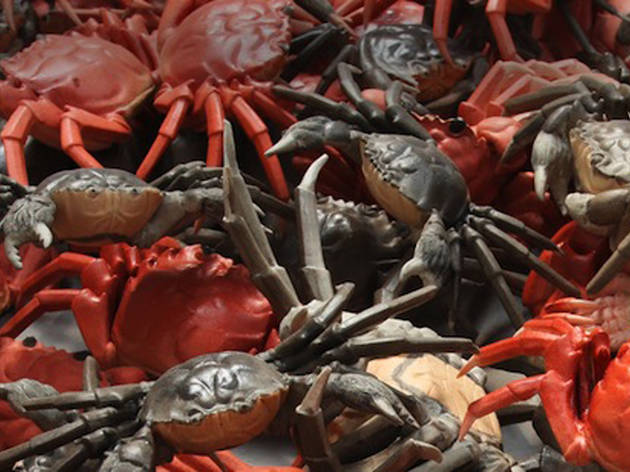 1/10
Photograph: Courtesy Mary Boone Gallery
Ai Weiwei, "Forge" Mary Boone Gallery, through Dec 21 The Chinese artist and activist occupies both of this gallery's locations, in Chelsea and on Fifth Avenue, with new works. Downtown, the highlight is an installation made of twisted steel rebar salvaged from schools in Sichuan, China, that collapsed during the May 2008 earthquake due to shoddy construction (a fact covered up by the Chinese government). The space uptown, meanwhile, presents an installation of 2,500 porcelain crabs, a reference to a rally the artist held to protest the government's demolition of his Shanghai studio (supporters were treated to a feast of 10,000 crabs).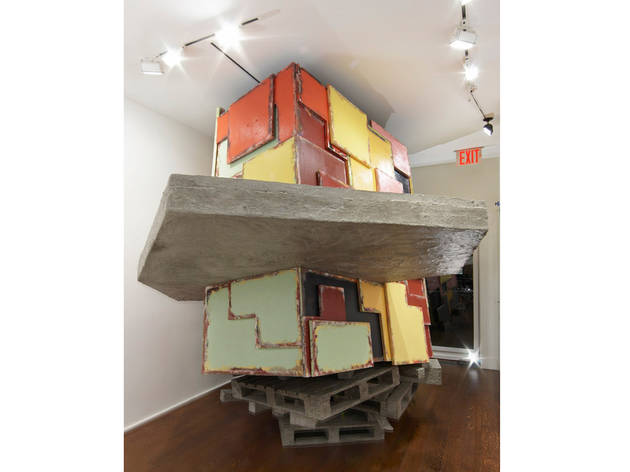 2/10
Photograph: Courtesy Hauser & Wirth New York
Phyllida Barlow, "…later" Hauser & Wirth, through Dec 22 Having worked for nearly four decades, this British artist is finally coming into her own, with a recent show at the New Museum, and now this solo outing at Hauser & Wirth. On tap are her oddly engaging sculptures, which not only evoke the built environments of urban life in a way that seems both colossal and funky, but are also often made with construction detritus.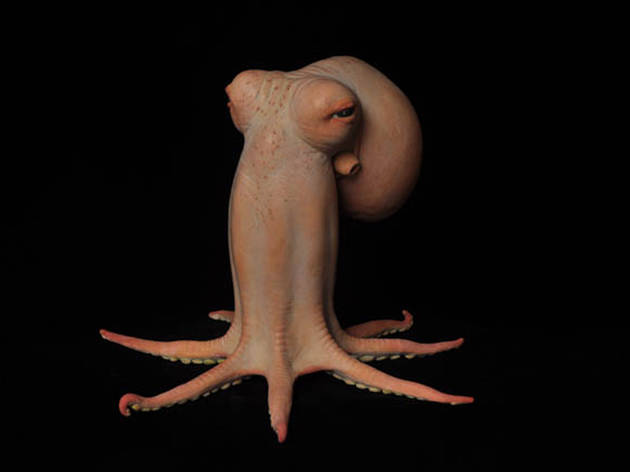 3/10
Photograph: Courtesy P.P.O.W. Gallery
Judy Fox, "Out of Water" P.P.O.W. Gallery, through Dec 15 Cephalopods figure prominently in Fox's uncannily hyperrealistic sculptures, which, as promised in the title, extract these denizens of the deep from their natural environment and stand them at rigid attention in the gallery. A female nude—titled Mermaid, naturally—provides the show's only human presence.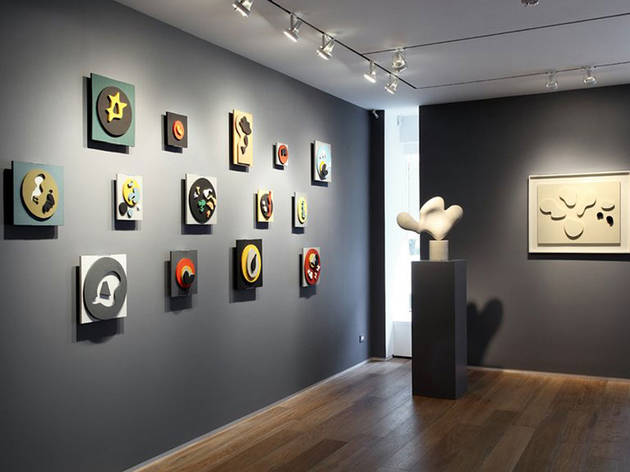 4/10
Photograph: Courtesy Blain Di Donna
"Jean Arp, a Collection of Wood Reliefs and Collages" Blain Di Donna, through Dec 11 Arp (1886–1966), a key figure of 20th-century modern art whose biomorphic shapes bridged the worlds of Dada and Surrealism, is represented here by works on paper and a series of sculptural reliefs in wood—many previously unseen in New York.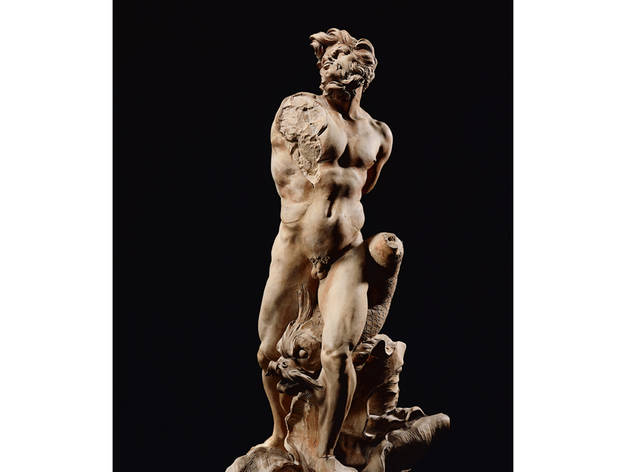 5/10
Photograph: Kimbell Art Museum
"Bernini: Sculpting in Clay" The Metropolitan Museum of Art, through Jan 6 Baroque sculptor Gian Lorenzo Bernini (1598–1680) stands apart from his 17th-century contemporaries for his role as official artist of the Catholic Counter-Reformation, producing dramatic statues and church architecture that exalted the power of the Vatican, such as Ecstasy of Saint Teresa (1647–1652) and the colonnade around St. Peter's Square. This show looks at his working methods by presenting preparatory drawings and small, fired-clay models that were the first steps in creating his monumental commissions.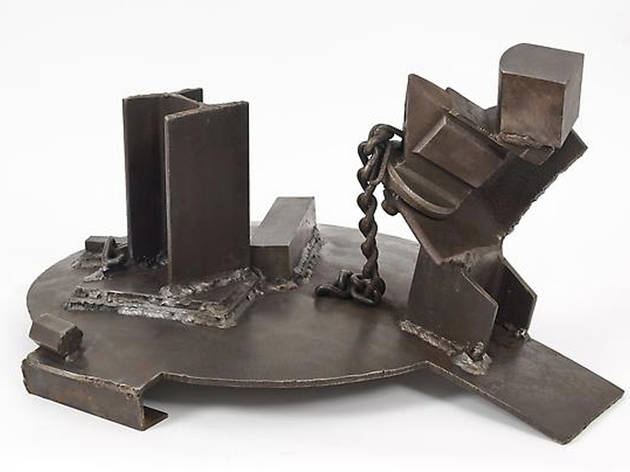 6/10
Photograph: Courtesy Alexander Gray Associates
Melvin Edwards Alexander Gray Associates, through Dec 15 Edwards, a veteran of the scene surveyed in MoMA PS1's "Now Dig This! Art and Black Los Angeles 1960–1980," is known for packing a lot of visceral punch into relatively small, welded-steel sculptures that combine tools and other hardware-store items into furious balls of abstract energy. Concurrent with Edwards's featured role in the MoMA PS1 show, this exhibition presents several new works along with a selection drawn from his 50-year career.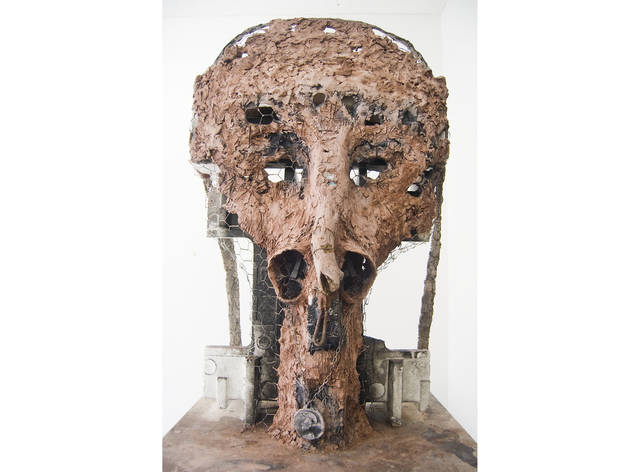 7/10
Photograph: Collection Marilyn and Larry Fields
"Huma Bhabha: Unnatural Histories" MoMA PS1, through Apr 1 Bhabha's figurative sculptures—cobbled out of clay and chicken wire, as well as such found detritus as animal bones and Styrofoam—meld the totemic and the grotesque into a kind of postapocalyptic tribal art. A sampling of her peculiar brand of nihilistic neoprimitivism is on view here.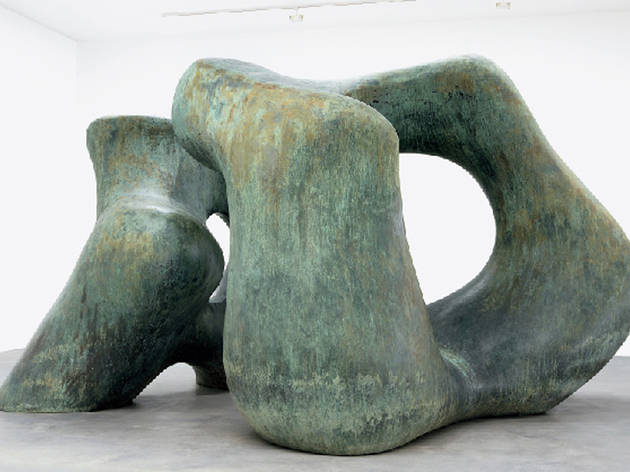 8/10
Photograph: Courtesy Gagosian Gallery and The Henry Moore Foundation
Henry Moore, "Late Large Forms" Gagosian Gallery, through Jan 5 Sculptor Henry Moore (1898–1986) is the sort of big-name artist whose fame and penchant for accessible if abstract forms make his work dismissible in some quarters. But it is precisely his blend of the populist and avant-garde that has allowed his art to wear well over time. The pieces here are typically Moore: curvaceous, monumental and suggestive of the female figure in all its prelapsarian fecundity. The twist here is bringing sculptures meant for the outdoors indoors, putting the objects within caressable distance of the viewer.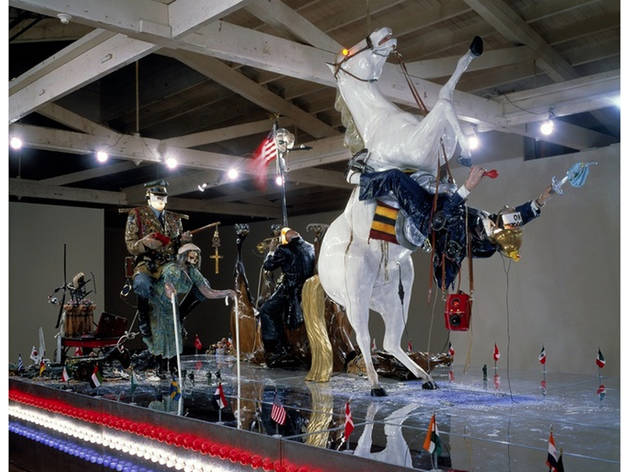 9/10
Photograph: Courtesy Pace Galley New York
Edward Kienholz Pace Gallery, through Dec 22 Kienholz (1927–1994), whose riotously sardonic sculptural tableaux helped set the template for installation art, is recalled here by his monumental 1985 work, The Ozymandias Parade, as well as by studies from the 1960s for pieces that were never realized.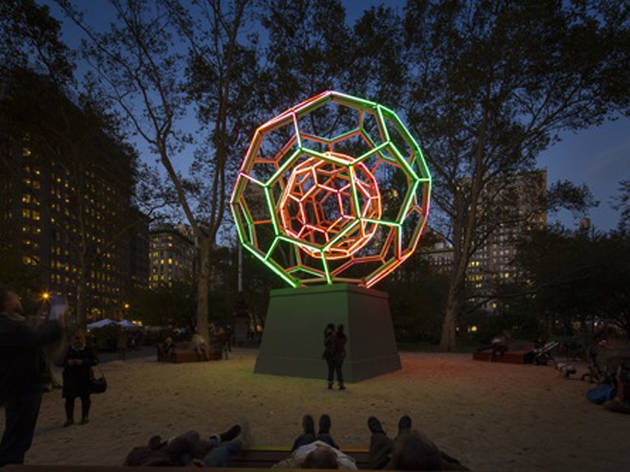 10/10
Photograph: James Ewing
Leo Villareal, "BUCKYBALL" Madison Square Park, through Feb 28 Villareal's monumental salute in lights to the genius of Buckminster Fuller illuminates Madison Square Park.
Ten sculpture shows you should see
Check out these top exhibitions.